Openings and Closings: New Standouts and Health Department Drama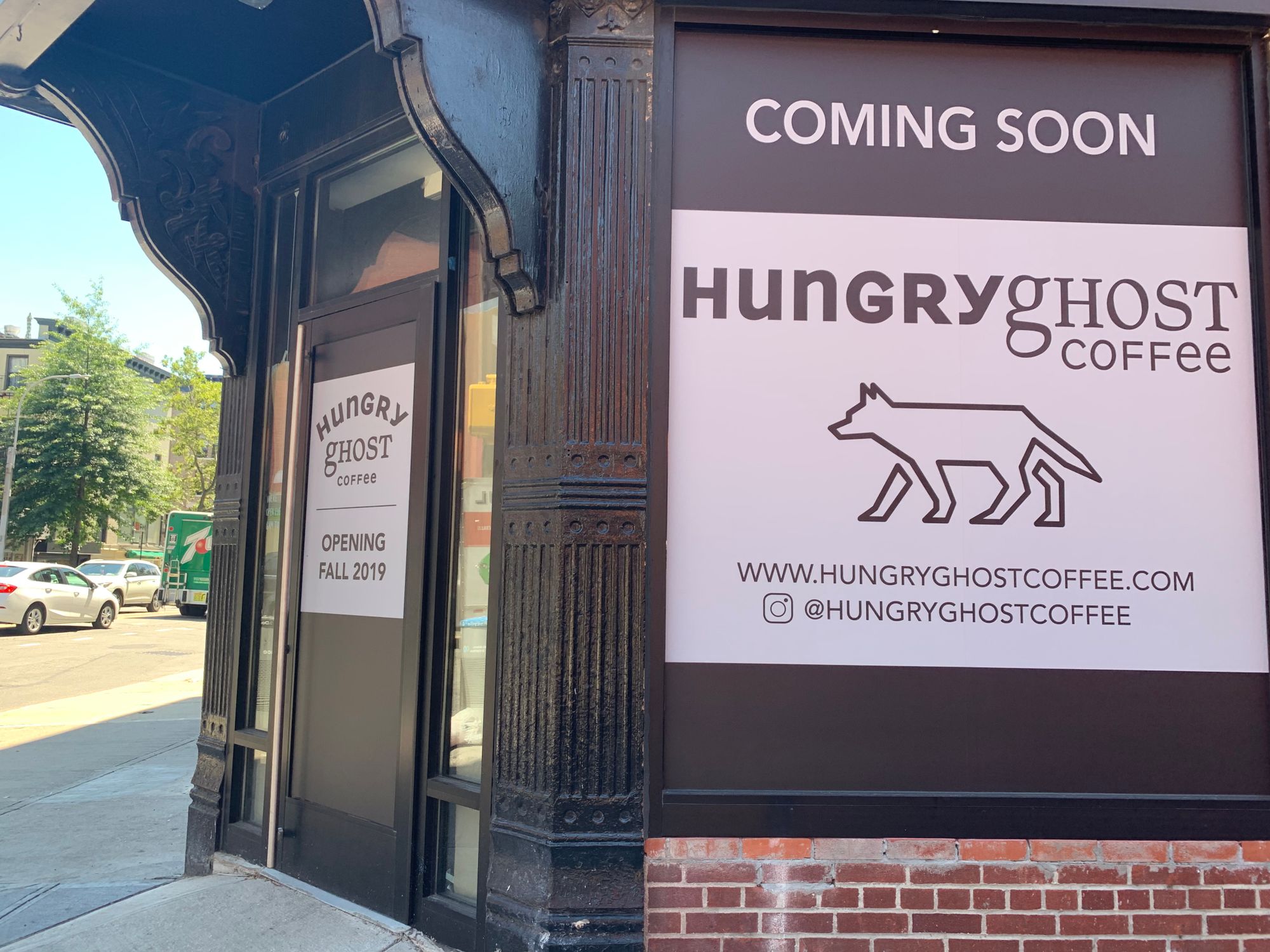 Welcome back to this week's edition of openings and closings. This week, eagerly awaited openings in Red Hook and Prospect Lefferts Gardens, and drama at the Time Out Market.
Windsor Terrace
Cena Brooklyn
601 Greenwood Avenue corner of Prospect Avenue and (Prospect Ave F stop)
This Mexican taqueria is bright, airy and delicious. Cena is open, offering "a mix of traditional Mexican entrees, fresh soups and salads, and of course our signature Cena Familiar. Don't forget to check us out on the weekends for brunch for an extended breakfast menu, including favorites like chilaquiles and huevos rancheros," owners say.
Red Hook
Red Hook Tavern
329 Van Brunt Street, between King and Sullivan Streets.
Long-awaited by foodies and neighbors, Red Hook Tavern finally opened to the public last night, on July 18th. According to their Instagram (@redhookbk), the final wine list contains 165 wines and 14 "really special" menu items. The interior of the space seems cozy and comfortable, with low lighting and lots of counter seating. The store is a sister to the extremely popular Hometown Barbecue and the second restaurant of owner Billy Durney.
Williamsburg
Midici
174 North 4th Street, between Driggs and Bedford Avenues.
This new "fast-fine" Italian restaurant opened its doors to the public on the 13th. Midici is a global chain with locations all over America. The menu in Williamsburg includes pizzas made in their in-house brick oven, homemade meatballs, and both sweet and savory calzones. They also have a cocktail and wine program that features classics such as Aperol spritz and gin basil fizz. They offer both dine-in and take-out foods.
Bedford-Stuyvesant
588 Nostrand Avenue, between Atlantic Avenue and Herkimer Place.
The local chain Footprints is set to open a new location in Bed Stuy, Patch reports. The chain serves Jamaican favorites such as the "rasta pasta", oxtail, and jerk shrimp, as well as new takes like jerk chicken spring rolls. It is beloved in its other locations, and you will often find lines out the door when the time is right. No word from ownership yet about when the new location is set to open, but as their website says, "coming soon".
Park Slope
Momosan Ramen and Sake
76 St. Marks Avenue, between Flatbush and 6th Avenues.
Celebrity chef Masaharu Morimoto is bringing his ramen concept restaurant to the former home of Flatbush Farm within the next year, Eater reports. This will be the first Brooklyn location, but Momosan is also open in midtown Manhattan. Community Board Six was set to determine liquor license approval for the space at their June 24th meeting, but no representatives were present. The decision has been pushed to this coming Monday.
Hungry Ghost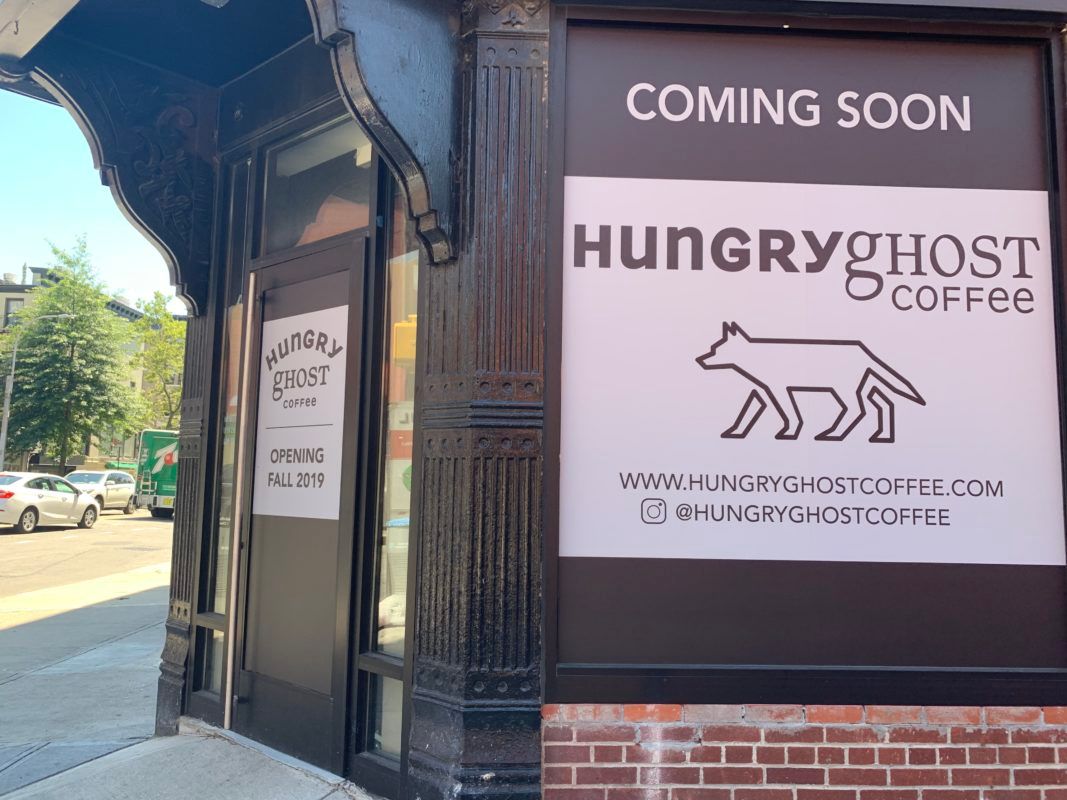 156 Garfield Place, between 6th and 7th avenues.
Signage appeared recently in Park Slope for yet another outpost of the coffee shop Hungry Ghost. This will be their tenth New York City location and replaces the former Market Table by Cafe M restaurant that closed last year. The shop serves coffees, kombuchas, and teas in all forms. The Park Slope location is set to arrive at the corner of 7th Avenue and Garfield Place, in a large sand sunny space. It is set to open this fall.
Burger IM
119 Fifth Avenue, between Sterling and St. John's places.
The national halal food chain has set up signs on Park Slope's fifth avenue. They serve, of course, burgers, as well as fish, falafel, and chicken sandwiches. It could be a while before it officially opens, as the space is still boarded up with scaffolding and "for rent" signs.
Jintana Thai Farmhouse
344 7th Avenue, between 9th and 10th streets.
Park Slope's latest Thai restaurant opened this month on 7th Avenue. They are serving classic and authentic noodle dishes, pork tenderloin roll, whole branzino, and pang curry. Residents have reacted favorably on Yelp so far, and the interior features lots of wood and other "farmhouse" touches.
Brooklyn Heights
Ebb & Flow
12 Joralemon Street, between Furman Street and Bridge Park Drive.
This new bakery, helmed by James Beard award-winning pastry chef Francois Payard, opened in the ONE°15 Brooklyn Marina this week, right across from Pier 5. According to a release from the restaurant, they will be serving croissants, sandwiches, salads, teas, and coffees, as well as other new creations. Their website also features a large full cake menu, including an interesting Froot-Loop covered one called "White Chocolate Strawberry & Fruit Loops".
Brooklyn Ice Cream Factory
Parking lot at 14A Old Fulton Street, between Furman and Everit streets.
The ice cream shop, once of the fireboat station, is set to return to Brooklyn Heights by the end of the summer, The Brooklyn Daily Eagle reports. The shop will set up in the lot of co-owner Michael O'Keefe's newest restaurant. The shop was replaced at the fireboat station by Brooklyn chain Ample Hills, which finally opened this summer, in a decision by the park committee. Long-time neighbors will likely be glad to see the Ice Cream Factory return nearly to its former home.
Prospect Lefferts Gardens
Edie Jo's
630 Flatbush Avenue, between Fenimore and Hawthorne streets.
This new Prospect Lefferts Gardens spot will begin serving dinner to customers on the 22nd of July. If you can't wait, you can still go to try a more limited menu or sip on one of their house-crafted drinks. The space has a long cocktail list, beers, and wines. Their Instagram is overflowing with pictures of the restaurant's young namesakes, Edie and Johanna, and also shows some peaks of the decor with tile detailing and blue booths.
Bay Ridge
Snowdays
7025 3rd Ave
Snowdays franchise celebrated the grand opening of their latest store in Bay Ridge last week. Perfect for the heatwave we are having.
Closings
Time Out Market
55 Water Street, between Main and Dock streets.
The new Brooklyn food hall has been shuttered due to health department violations, the NY Post reports. According to the Daily News, health inspectors found that the market was not complying with the correct food storage temperatures. There is no word on when the space will reopen. A pop-up on the market's site states that they are "currently closed due to issues with [their] main refrigeration unit", and that they are working with the Department of Health to reopen as quickly as possible.
House of Kava
238 Central Avenue, between Stanhope and Stockholm streets.
The Bushwick Kava bar shut its doors this month. One of Brooklyn's only Kava bars, they served the uncommon drink in a small and cozy space. According to the Bushwick Daily, employees blame management for the closing, citing erratic behaviors. Bklyner could not independently confirm the validity of these claims. Yelp reviews are full of tales of a rapid decline, with over four reviews claiming that the entire staff was fired at once, some on more than one occasion.
Little Sips
From Bushwick Daily: "If you live in Bushwick, have friends who live in Bushwick or have heard of Bushwick, you most likely know of Little Skips. For 10 years, the neighborhood cafe has been serving coffee and delicious sandwiches to the (creative) community. Now, due to a doubling of her rent, owner Linda Thach is forced to close the cafe's doors by the end of August."