NYPD Checkpoints Will Screen J'Ouvert Festival Attendees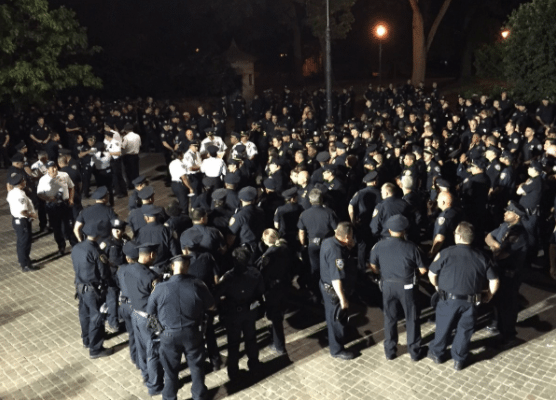 The NYPD announced that it will screen all attendees of this year's J'Ouvert Festival taking place on Monday, September 4.
This news follows last week's announcement that the event's hours have changed to 6am to 11am—four hours later than the 2am start time of previous years. The festival's organizers believe that holding the event during daylight hours will prevent the violence that has plagued the festival the past two years.
Despite increased police presence on the parade route and surrounding areas last year, four people were shot — two fatally. Seventeen-year-old Tyreke Borel was shot in the chest near the intersection of Empire Boulevard and Flatbush Avenue just before 4am and 22-year-old Tiarah Poyau was shot in the face shortly after on Empire Boulevard between Washington and Bedford Avenues.
In 2015, Carey Gabay, a 43-year-old former aide to Governor Andrew Cuomo, was shot and killed during the event.
J'Ouvert, or "day break", is a celebration of Caribbean culture. For this year's J'Ouvert Festival, police will fence off the event from Grand Army Plaza to Prospect-Lefferts Gardens and set up twelve security checkpoints where all attendees will be searched for weapons and alcohol when entering, the New York Post reports.
A police representative told the newspaper that the NYPD uses similar checkpoints in Times Square during the New Year's Eve celebration, which hosts "40 times the 50,000 people expected to turn out for J'Ouvert," according to the Post.