Shootings At Caribbean Day Festival Leave Two Victims Dead On Labor Day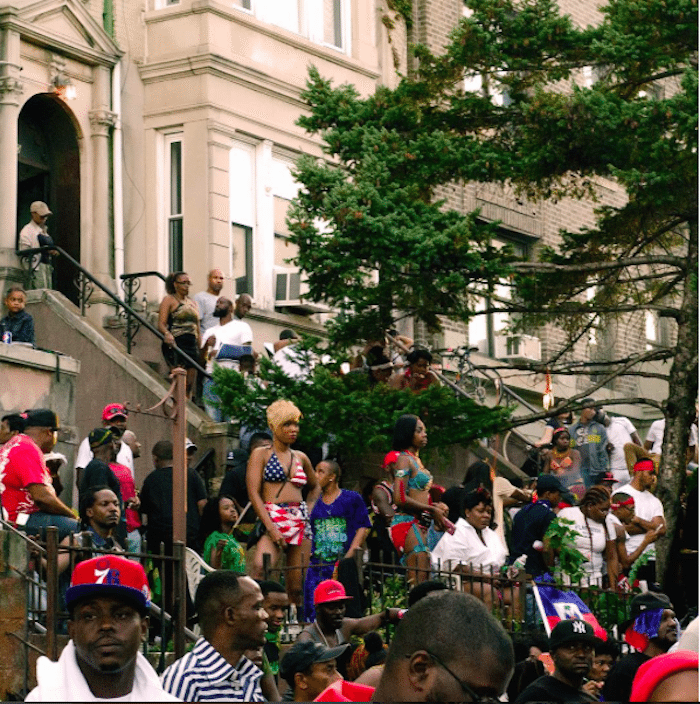 Early Monday morning, four people were shot, two of whom were killed, in the midst of the annual Caribbean Day Festival which attracts more than 25,000 people to Crown Heights and Flatbush. The violence ensued despite the 3,400 police officers posted on the parade route and surrounding streets (doubled from 2015), including counter-terrorism units, K-9 dog patrols, 42 newly-installed surveillance cameras and 200 light towers.
On Monday, September 5, 17-year-old Tyreke Borel was fatally shot in the chest near the intersection of Empire Boulevard and Flatbush Avenue just before 4am, according to police. The shots pierced Borel through a thick crowd on the J'Ouvert parade route — including 48 police officers illuminated by six floodlights — and 72-year-old Margaret Peters was also hit by a stray bullet in the arm, reports The Brooklyn Daily News.
Half an hour later and only one block away, police found 22-year-old Tiarah Poyau with a bullet wound in her face, just after 4am on Empire Boulevard between Washington and Bedford Avenues. Poyau was rushed to Kings County Hospital, where she was pronounced dead. On Tuesday, Ditmas Park resident Regenald Moise, 20, was arrested and charged with 2nd degree murder and criminal possession of a weapon, according to police.
Police say that Poyau was not the intended target of the gunfire. According to "On the Inside", she was merely caught in the crossfire as she walked along the parade route with friends.
This shootings occurred near the block where Mayor Bill de Blasio stood a week prior, promising heightened police security at the parade in response to last year's bout of gun violence, which took the life of Cuomo administration attorney Carey Gabay, reports DNAinfo.
In addition, another man in his 20s was shot in the leg near Clarkson and Rogers Avenues just before 7am and another person was stabbed around 5am at Empire Boulevard and Ocean Avenue, say cops.
In the wake of this tragic violence during the Caribbean Day Festival, despite ramped up police presence and first official permit obtained by the city, many officials are speaking out about what else can be done to keep parade-goers safe in the years ahead.
Mayor Bill De Blasio held a press conference following the shootings, saying that his team is conducting a full review of this year's violent events.
"I'm saddened that this happened," he said. "But I'm resolute that we have to do more." reported DNAinfo.
Tuesday, Assembly Member Walter Mosley called for the end of J'Ouvert. "I can no longer support this event and hope for the best when it comes to the well-being of our fellow New Yorkers. This celebration of cultural heritage, on a day fought so hard for by our brothers and sisters in the labor movement, has unfortunately become synonymous with gun violence," Mosley said, reported the New York Daily.
But State Senator Kevin Parker, whose districts include Flatbush and East Flatbush, countered, "We have in our community a violence problem, not a J'Ouvert problem," reported the Daily.
J'Ouvert, or "day break" in French, is a tradition that dates back more than 200 years, according to Council Member Diana C. Richardson. It began as a huge celebration where French plantation owners imitated slaves, and was later re-appropriated by the freed slaves to mock their former captors and celebrate their freedom. Many would often smear paint and oil on their bodies to avoid recognition — a practice that continues at festivals today.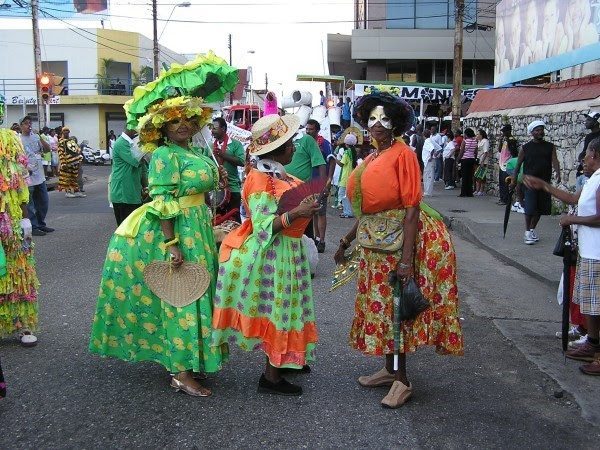 Council Member Jumaane D. Williams released a statement on Monday, saying "Despite the many criticisms towards the parade, the West Indian Day festival is still meaningful to countless of people because of what it reflects. The carnival puts on display the Caribbean culture for all to take part in and appreciate."