De Blasio Announces NYC Ferry Service For Coney Island – in 2021
NEW YORK – Mayor Bill de Blasio announced Thursday that Coney Island will finally get ferry service as part of a Coney Island-Bay Ridge-Manhattan route.
"Every day millions of us lose minutes, sometimes hours, just getting to work or to school or wherever we have to be," de Blasio said during his annual State of the City address.  "It shouldn't be this hard to get around in the greatest city in the world."
City Council Member Mark Treyger, a Democrat who represents Bensonhurst, Gravesend, Coney Island and Sea Gate, applauded the move.
"Ferry service finally coming to Coney Island is another great victory for our community," Treyger said in a statement. "Ferry service will help ease the public transportation and congestion burden our community endures because of long commutes, particularly during the busy summer season."
Treyger's office says the new ferry stop in Coney Island will be at Bayview Avenue and West 33rd Street and will launch in 2021.
De Blasio's announcement comes after a long fight by Treyger and other officials to include south Brooklyn in New York's ferry service.
"The expansion of NYC Ferry service to Coney Island is a milestone achievement, a common-sense solution that affirms our years of advocacy on behalf of transit-starved residents to the West End and small businesses that depend on tourist activity," Brooklyn Borough President Eric Adams said in a statement. "Our city has historically underutilized its waterways, what some consider to be the honorary sixth borough."
"Today we feel that our voices have finally been heard," said the Alliance for Coney Island, a local nonprofit organization.  "The implementation of ferry service to Coney Island marks a new level of transit equity for our neighborhood and we anticipate these connections will bridge residents to greater opportunity and services."
Josephine Beckmann, District Manager for Brooklyn Community Board 10, which serves Bay Ridge, expressed excitement about Coney Island finally receiving service, but also concerns about other apparent changes to the line, including no longer connecting Bay Ridge to Sunset Park and DUMBO, with the Sunset Park ferry apparently no longer stopping at DUMBO at all.
"I think we have to take a closer look at that," Beckmann told Bklyner, adding that she knew many Bay Ridge residents used the ferry to get to DUMBO.  "I would like to ask to really understand the connections and the time changes.  I don't have enough information yet."
Bay Ridge City Council Member Justin Brannan stressed the speed of the new route as something much-needed for residents.
"[T]he real dream has always been to get an express ferry direct to Wall Street – and now the day has finally come! This will be an absolute game-changer for our neighborhoods," Brannan said in a statement to Bklyner.
We have asked Brannan for comment on the other changes to the line and will update when we receive it.
Calls for ferry service in Coney Island are nothing new, but hit obstacles during development. A 2012 study by the New York Economic Development Corporation found that said Coney Island would only be suitable for a tourist ferry and even then several other possible sites were problematic.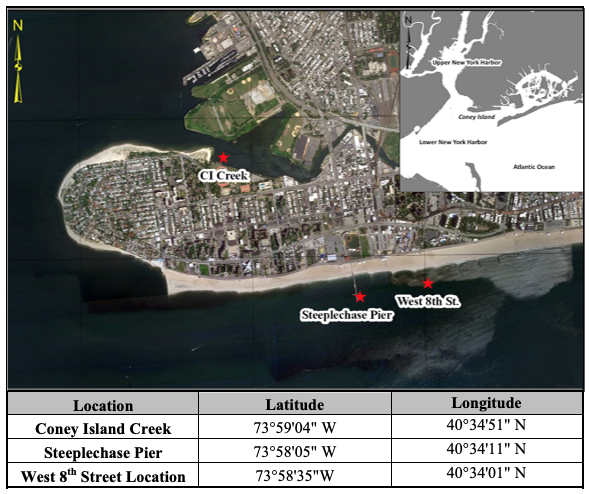 The NYCEDC cited shallow waters on the oceanside making for unreliable service, while the Coney Island Creek side was deemed too far from the amusement side to be ideal for tourists.  The new commuter line will stop nearby that site, also bypassing the Coney Island beach.
In its inaugural year, a Hornblower vessel was stuck in the sand in the Coney Island channel, causing an hours-long hold-up for stranded riders.
The NYCEDC declined to say whether they preferred the new proposed site, but expressed excitement about the expanded ferry service.
In addition to the Coney Island route, de Blasio announced plans to connect Staten Island to West Manhattan.
UPDATE, Friday, 3:45pm: to include comment from the NYCEDC.