November 2016 Slope Eats & Drinks: What Opened, What Closed, And What's Coming Soon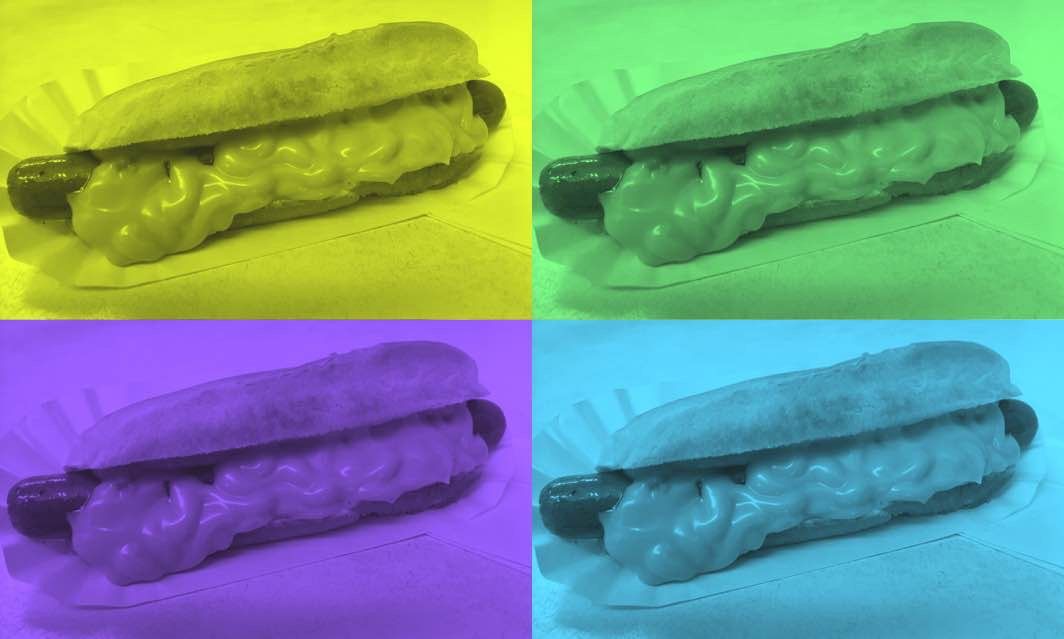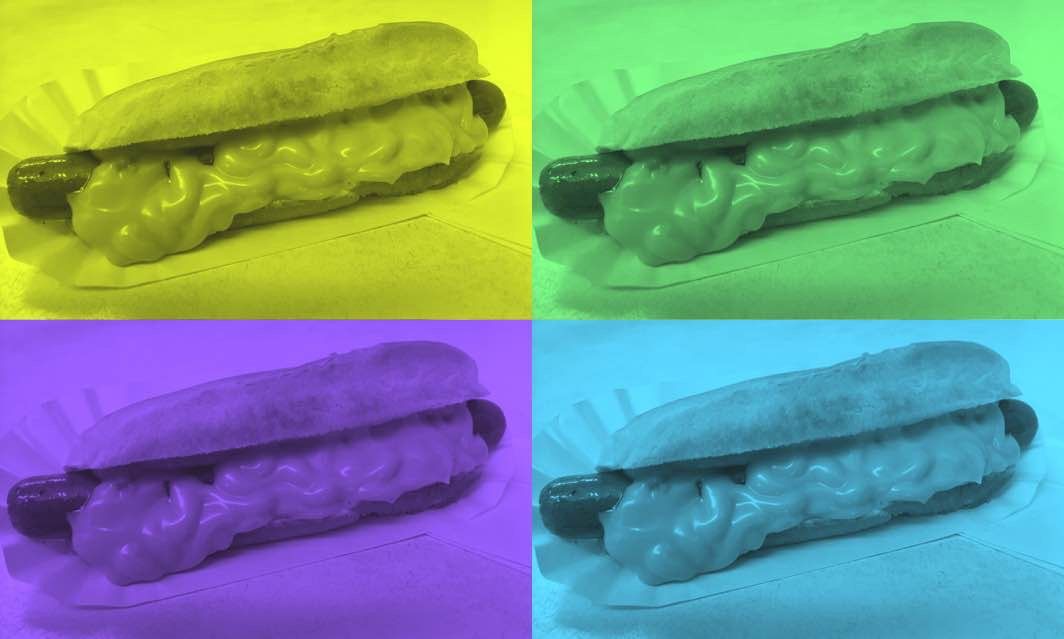 November begins with a slim amount of openings. The one thing in common about the closed restaurants? All had been around for awhile. And the "coming soon" list continues to grow.
If you'd like to catch up on the previous months, check out our March 2016 edition, April 2016 edition, May 2016 edition, June 2016 edition, July 2016 edition, August 2016 edition, September 2016 edition, and October 2016 edition.
What Opened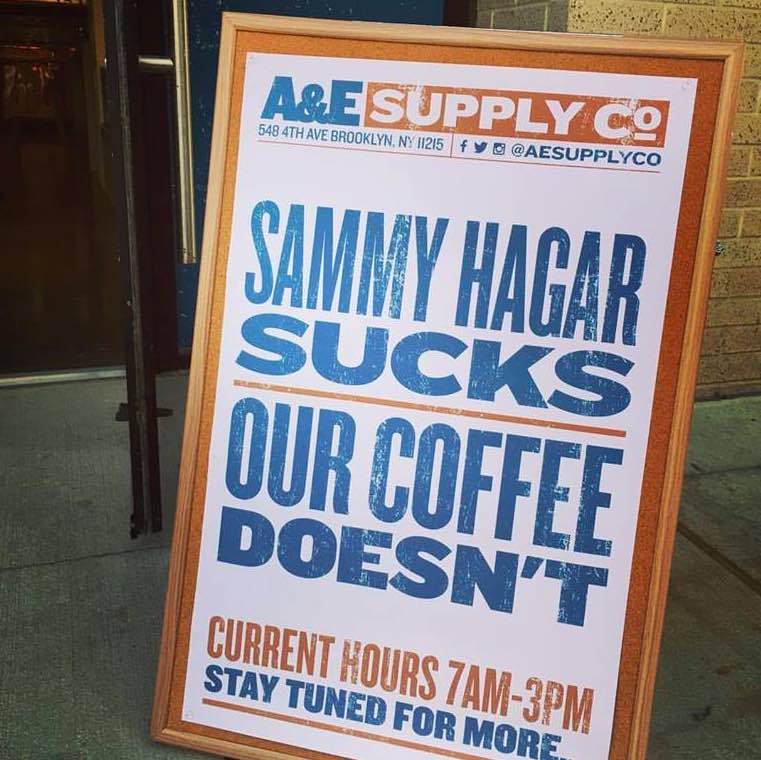 A&E Supply Co. (548 4th Avenue at 15th Street)
Co-owner Adam Harvey and Ennio Di Nino have come to 4th Avenue with coffee, donuts, Thanksgiving turkeys, and a sharp sense of humor. DNAinfo reported that the place came alive during Day of the Dead and Halloween. While the shop will eventually turn info a "combination coffee shop, restaurant, 'whole animal butcher' and cheese larder," you can head over now for coffee and donuts. And while you're there, you can order your Thanksgiving turkey. Current hours are 7am-3pm (8am on the weekend). Clearly, Di Nino and Harvey (who competed on "Top Chef") much prefer the Van Halen line-up with David Lee Roth as opposed to Sammy Hagar. But honestly, who doesn't?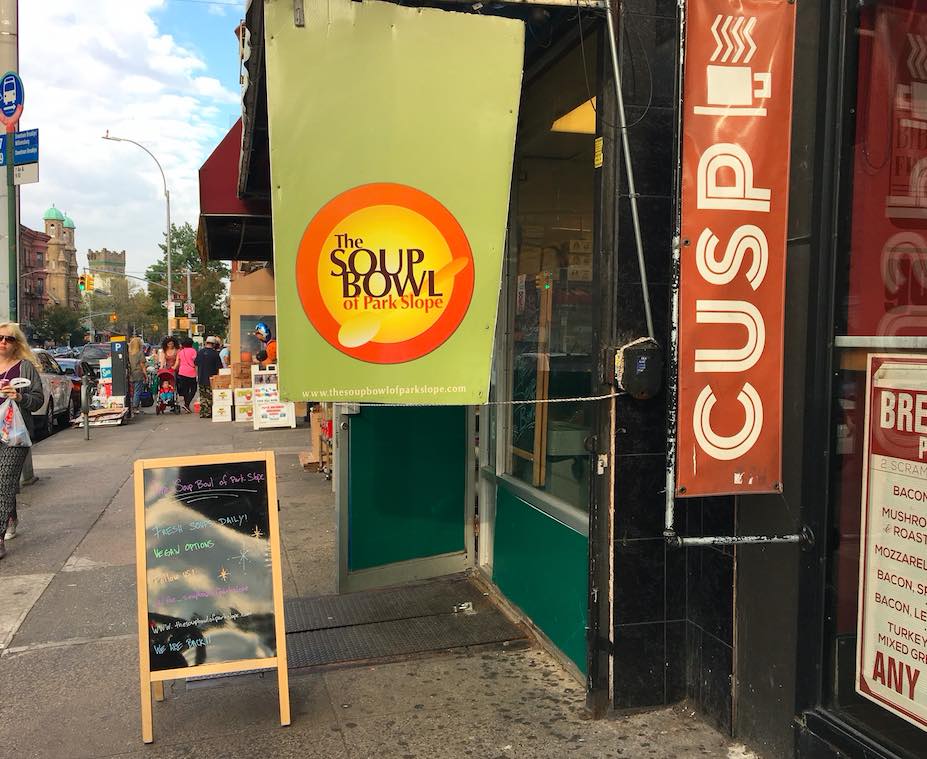 The Soup Bowl of Park Slope (319 7th Avenue, between 8th and 9th Streets and 741 Union Street at 5th Avenue, both are now open)
It's finally soup weather, and this warm bowl of love haven has been an annual pop-up in the Uncle Louie G's space now in its eighth year. Owner and chef Richard Gussoff cooks up over a dozen soups each day, rotating many throughout the week. They keep their website up-to-date with daily choices. It's no frills, but they do it well. Read our review here.
What's Closed
Brooklyn Hot Dogs  (149 9th Street between 2nd and 3rd Avenues)
We were so sad when this 17-year-old greasy-spoon gem of Gowanus closed down that we had to write an obituary about it. Keep in mind we had just written owners Nanne Tavarez and Bill Nieves a love letter earlier this year. The little grill and snack shop on an industrial strip in the Gowanus neighborhood was a destination for area workers as well as the cult fans who enjoyed the warmth and kindness of Nanne and Bill and those who stopped by for a meal or quick snack. The owners were open sporadically, but this O.G. of Gowanus was hopping whenever the hot dogs and other warm sandwiches were on the grill. R.I.P.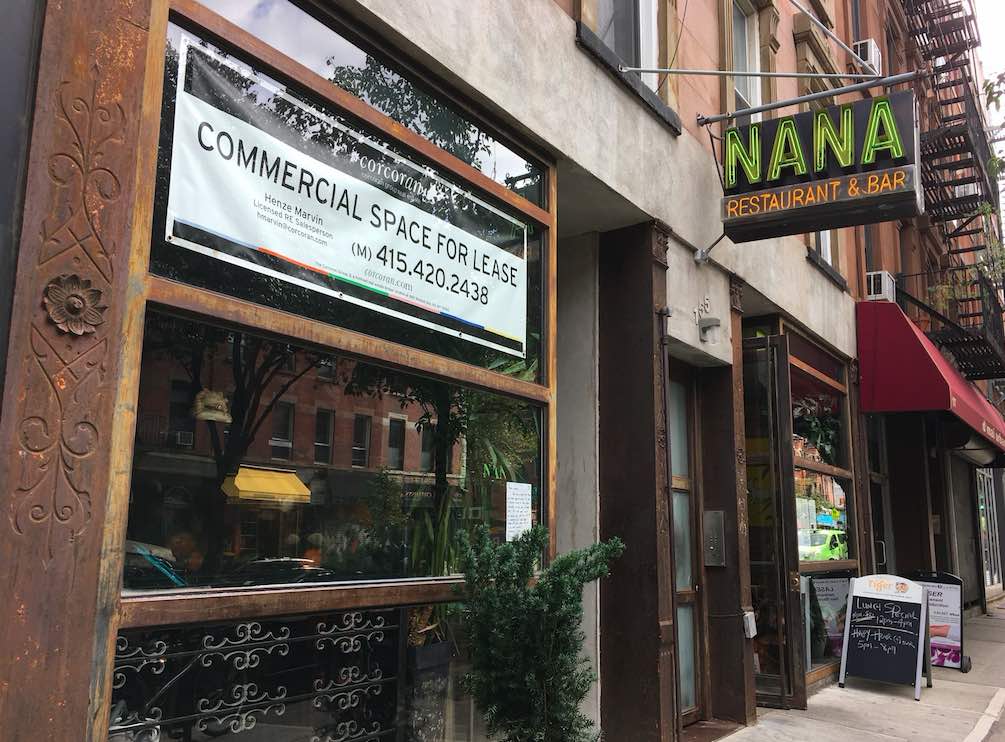 Nana Sushi  (155 5th Avenue between Lincoln and St. John's Places)
Nana closed last week, although the owners had posted a sign in early October letting the community know they would not be renewing their lease. "It was a pleasure serving the Park Slope community for 15 long years," the note read. Although their lease renewal expenses were too much on 5th Avenue, their "sister" restaurant Hachi (631 Grand Street between Leornard Street and Manhattan Avenue in Williamsburg) is still running.
Pork Slope (247 5th Avenue near Carroill Street)
Last July we announced that the both Pork Slope and Thistle Hill Tavern (441 7th Avenue at 15th Street) were being put up for sale by the trilogy of owners behind Talde Brooklyn. Pork Slope is the first to close its doors. The "Americana bar food" restaurant opened in August 2012, but the beer and whiskey stopped flowing on 5th Avenue. Thistle Hill Tavern is still open as of the publishing of this article. Three Kings Hospitality, the owners of the trilogy of Slope restaurants have other plans for the area, including opening Atlantic Social Club in the old Tony Roma's restaurant space near Barclay's (673 Atlantic Avenue). Read more below.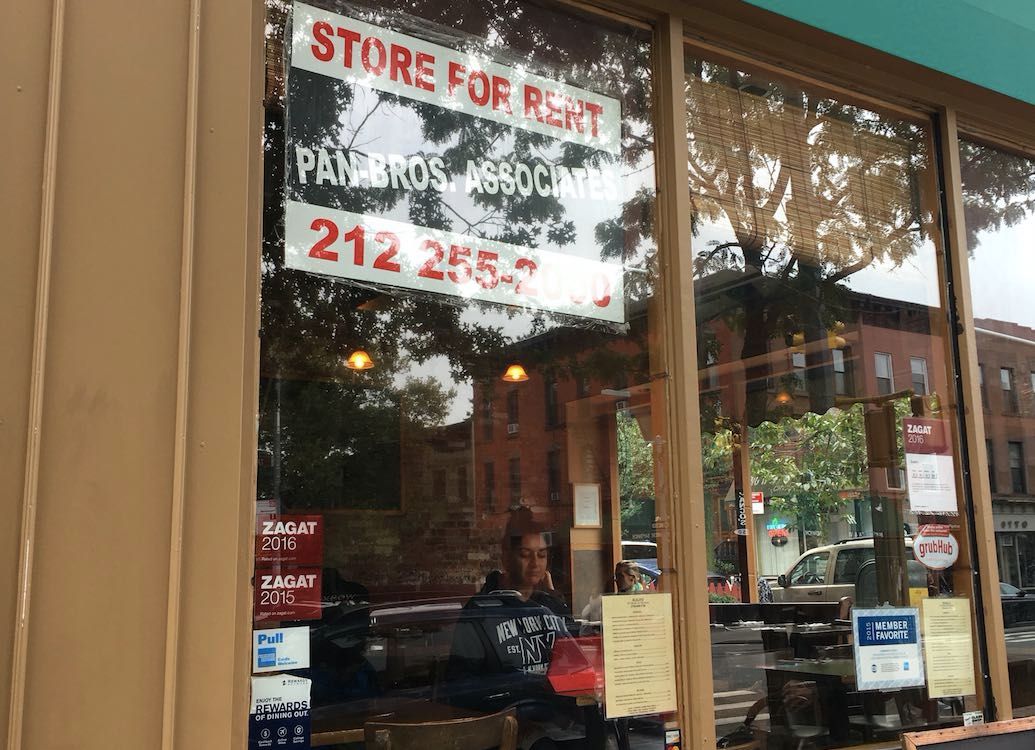 Scalino (347 7th Avenue at 10th Street)
Last month, we reported that the 7th Avenue Italian restaurant was up for sale, yet the restaurant was still open at the time. The place, which had been open since 2007, did close last week. The owners opened a second Scalino in Greenpoint in late 2013 which is still up and running.
What's Opening Soon (or not so soon)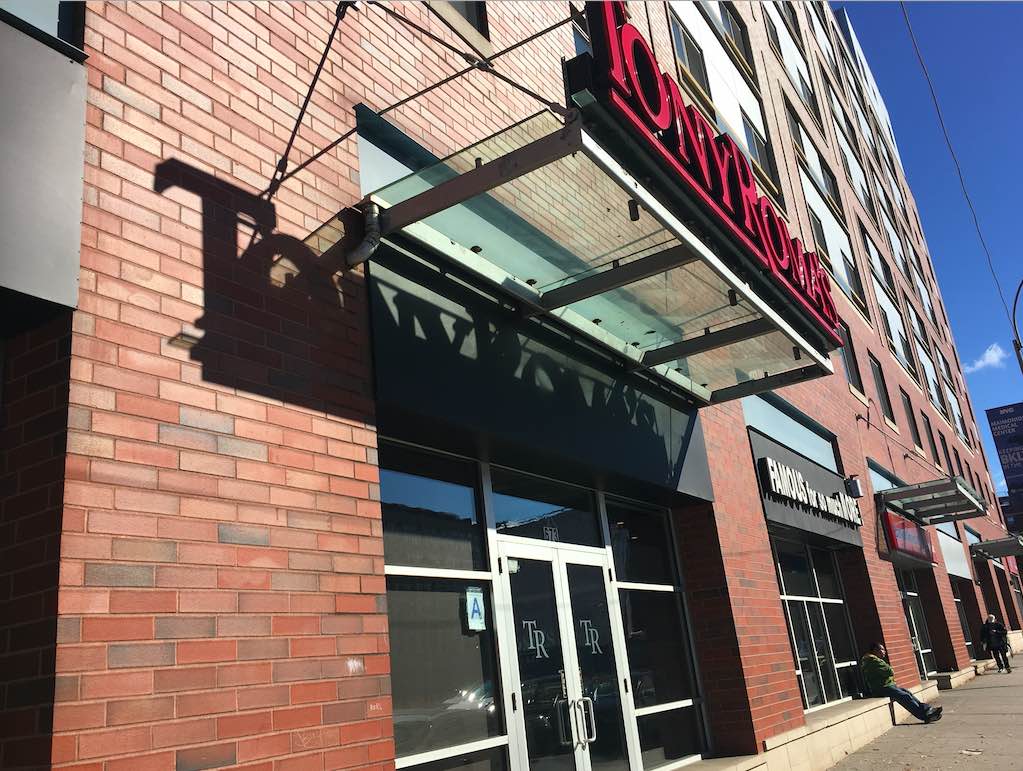 Atlantic Social Club (673 Atlantic Avenue between South Oxford Avenue and South Portland Street)
The newest venture from Three Kings Hospitality will be coming to the old Tony Roma's place near Barclays Center. Eater describes the future restaurant as an "old style New York tavern." They're looking for a sous chefs, so keep that in mind. While Talde (367 7th Avenue at 11th Street) will remain open, Pork Slope has already shuttered and Thistle Hill Tavern will do the same.
Blue Bottle (203 7th Avenue, at the corner of 3rd Street)
Will Blue Bottle be unseated for the Samuel Beckett award for making the neighborhood wait? We stopped by last month to see that progression is being made on the space. Workers are building out the interior and the counter has been installed. That said, we do not have an opening date as of now. However, a spokesperson told us the company is "aiming" for an opening in the next few months.
Cooks & Captains (256 5th Avenue between Garfield Place and Carroll Street)
Plans are in the works for a new restaurant that will replace the Grand Central Oyster Bar, which stopped shucking in June. According to Patch, Peter Best has filed for a liquor license. Now before you get too pumped, we are not speaking of Pete Best, the "fifth Beatle"! This Best is of Best Restaurant Group, and they are looking to open … well we're not quite sure just yet. Patch reported it is "not immediately clear what type of restaurant or bar Cooks & Captains would be." We've reached out to BRG but have not yet heard back. We have no information about Ringo Starr, either.
Everyman Espresso (162 5th Avenue near Degraw Street)
About six weeks after the closing of Venticinque Cafe, Everyman Espresso has begun preparations for its first location in Brooklyn. According to Sprudge, the interior will get a significant redesign, courtesy of architect Jane Kim. Last month, owner Sam Penix told Park Slope Stoop he "literally just got the keys." They plan to open in early November.
Kingston 12 (81 5th Avenue at Prospect Place)
Owner Winsome Thompson told us back in 2013 that Kingston 12 plans to serve "authentic, classic Jamaican and Caribbean food." Thomas Conklin — also of Kingston — put in their application for a liquor license last Spring. Construction activity has increased as of late, however we don't have an opening date just yet.
Ki Sushi (282 Flatbush Avenue near Prospect Place)
More sushi is coming, as this new place will be the second outpost of the Boerum Hill original, according to DNAinfo. "Excellent sashimi ranges from dark sea eel to octopus tako. For rolls, the Ki is an exceptionally good combo of fish, crunch, spice, and avocado topped with two kinds of caviar and edible gold leaf," writes New York Magazine. We will get back to you with an opening date when it becomes available.
Live On Air Restaurant (335 Flatbush Avenue near Park Place)
Do you know friends who like to watch you eat? Well, if you do, you can head to Flatbush Avenue and have them witness you munch and slurp. DNAinfo reported that owner Joe Barbour will soon open Live On Air Restaurant, and encourage customers to Facebook Live/Periscope your victuals for the world to see. They'll even offer a 10% discount for customers who do, reported DNAinfo. Live On Air will open in the former space of Elberta Restaurant, and plans on a "Louisiana influence" on their food. Dawlins', we hope you do the Bayou justice.
Los Nopales (191 5th Avenue between Berkeley Place and Union Street)
Construction is moving along in the space which was previously home to Bierkraft. That 5th Avenue sandwich and beer spot had been open for about 13 years before closing down last summer. DNAinfo reported that Ashish Chawla, co-owner of Tarros Bar in Corona, plans to open an "authentic" Mexican restaurant. "We want to have authentic Mexican food with the real spices and condiments from Mexico," Chawla told DNAinfo. The place was originally scheduled to open in September.
Oggi Pizza Bar (217 Prospect Park West (between 16th Street and Windsor Place)
The butcher paper has been up for some time and and this new pizza spot has replaced long-time Enzo's Brick Oven pizza, which dates back to 2008. Neighbor Janice Fryer says, "Enzo's sautéed broccoli rabe will be sorely missed." However, Janice should not worry — a neighbor tells us the owners will be the same.
Pastificio Flora (1021 8th Avenue at 11th Street)
Pastificio Flora had been in a holding pattern for almost a year, but there has been progression on the exterior in September. Co-owner Emiliano Cammardella told Park Slope Stoop about a month ago that he is in Italy, so there will likely be some more time before they begin welcoming guests. In an article by DNAinfo, co-owner Cammardella said that the majority of Italian restaurants in New York "are just 'Italian sounding restaurants' with an outdated stereotyped menu and interiors made of wood, red-checked tablecloth, wine bottles, barrels, wagon wheels, fishing nets and the statue of 'the dear old little man' with [an]enormous moustache holding a sad looking pizza." Hmm, confident words. We wonder if Cammardella has heard about al di la Trattoria, which has won many an award, as well as the hearts and stomachs of the neighborhood who consider it a benchmark for Italian food here, and in New York City. Cammardella has set the bar rather high for himself.
Taheni Mediterranean Grill (224 4th Avenue at Union Street)
A father and son duo is readying Taheni, a new Mediterranean Grill which will take the place of recently closed Station Diner. The 35-year-old diner was closed down in August by owner Stavros "Steve" Kouimanis.  "It's my time. I feel I'm ready," he told the Commercial Observer. Father and son Deib Deib and Malek Deib have signed a 10-year lease on the space. "I'm not really sorry because this is my baby," said Kouimanis, "but I think I'm [leaving] it in good hands."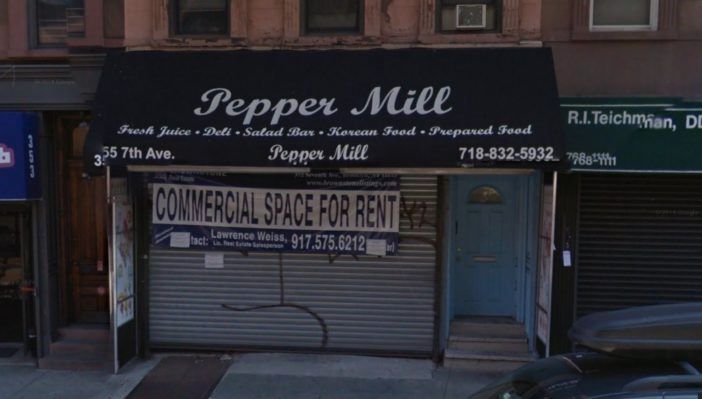 Uptown Roasters  (355 7th Avenue between 10th and 11th Streets)
Coffee and espresso drinks will be on the menu at the new Uptown Roasters, which has a planned opening this Fall, DNAinfo reported. The company opened its East Harlem venue in June 2015 at 135 East 11th Street. The company "works to get better prices for Peruvian coffee farmers" and "community-building goals," wrote DNAinfo. Former tenant Pepper Mill Deli and Grocery shuttered in 2013 and the space has been vacant since.
The Yet-to-be-named Sushi Bar (166 Flatbush Avenue, between 5th Avenue and Pacific Street)
So intriguing that it doesn't yet have a name, this new restaurant is being billed as a "speakeasy sushi bar" by the owners of the Michelin-starred Sushi Azabu in TriBeCa. The Barclays Center area will get quite a one-two-three punch of sushi when you factor in last year's opening of Wasan (440 Bergen Street, between 5th and Flatbush Avenues).
If you notice anything we missed, let us know in the comments below. And as always, if you see some changes in businesses in the neighborhood, shoot us tips at editor@bklyner.com.