Meet Your Candidate: Justin Brannan For Bay Ridge's District 43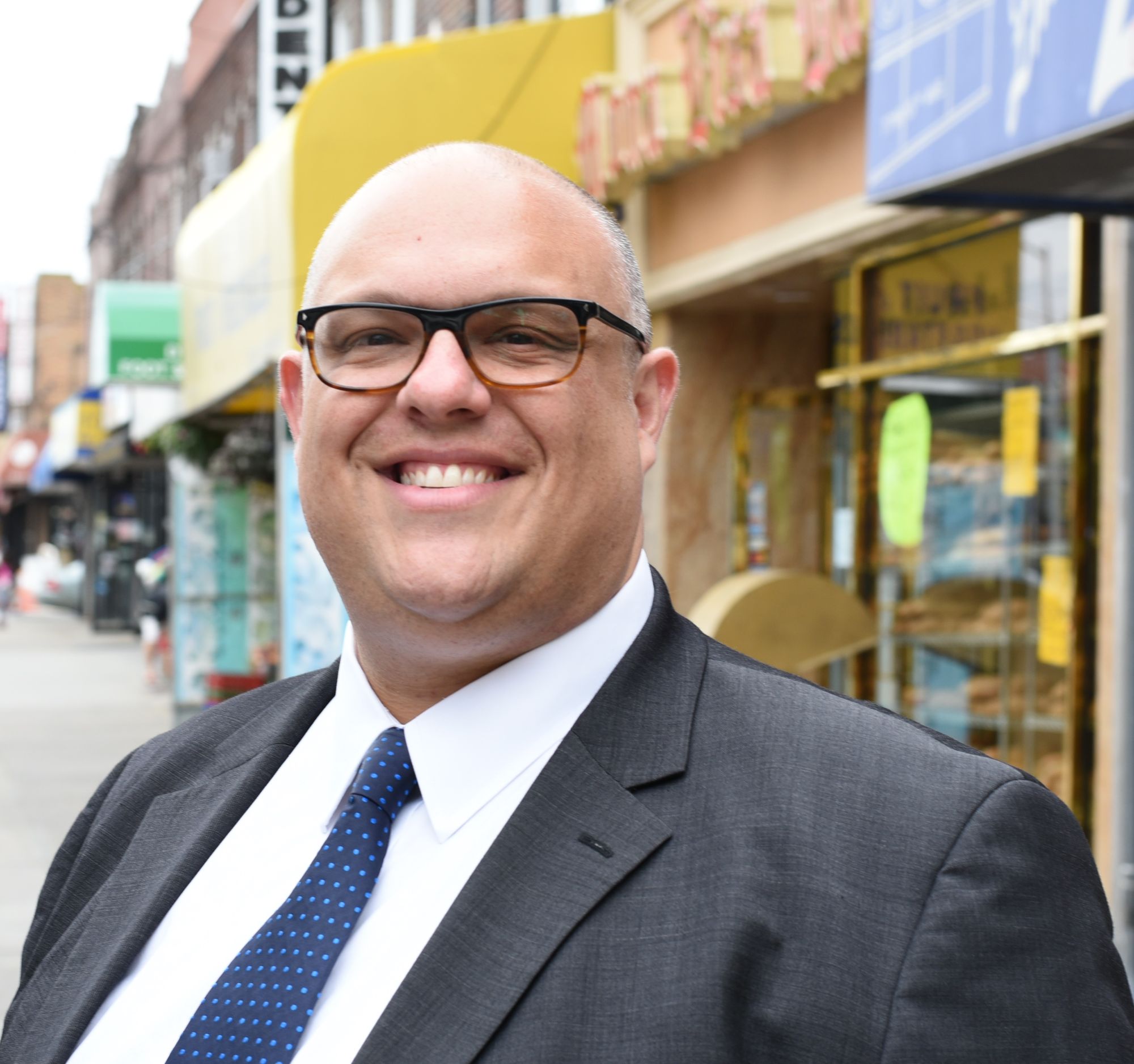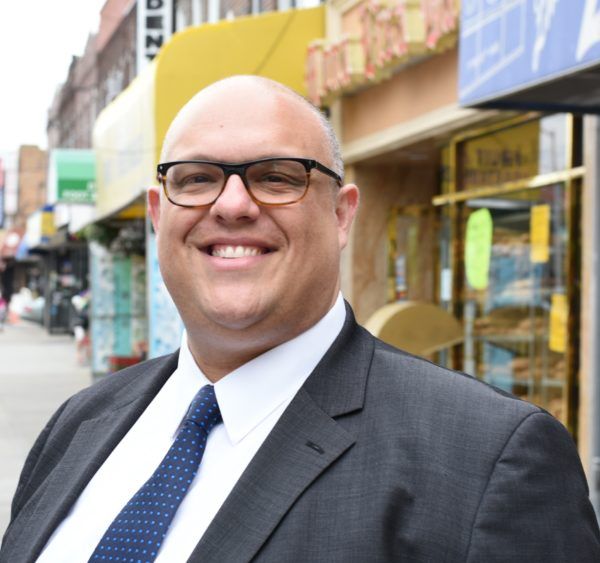 The 43rd District currently has nine candidates running for Vincent Gentile's City Council seat. Those candidates include four Republicans and five Democrats vying to represent Bay Ridge, Dyker Heights, Bensonhurst, and Bath Beach.
We're reaching out to all nine candidates for a Q & A to help neighbors get to know who will be on their ballot for city elections in September.
Read our discussion with Justin Brannan below, and stay tuned for more conversations with your candidates.
Who is Justin Brannan?
Brannan, like many of his opponents, was born and raised in Bay Ridge. And while running for City Council, his campaign has raised a total of $102,544.
But before Brannan decided to run for City Council, he worked for the Department of Education where he helped oversee the expansion of Pre-K for all from 20,000 to 70,000 students citywide.
For many years, he worked as chief of staff to Councilman Vincent Gentile.
"Councilman Gentile took a chance and gave me my first job in government. He taught me how to fight City Hall. He taught me all politics is local," Brannan said, "and how to cut through bureaucratic red tape to get things done."
Though he learned plenty from the Councilman, Brannan is his own man.
"I got into politics very much as an outsider. Now I'm an outsider with the knowledge of an insider. I will build on Councilman Gentile's legacy and will always put our community first."
Brannan is also a musician, and the founder of two hardcore bands: Indecision and Most Precious Blood. As a punk rocker, he toured (and performed) in more than fifty countries around the world.
He is also the founder of a charitable organization, Bay Ridge Cares, where food is delivered to homebound adults and people with disabilities on Thanksgiving. He also founded the Bay Ridge Democrats, which now has more than 150 members working to help elect Democrats across the city.
"The club that was around at the time was all talk and no action. That's just not my style," Brannan said. "I got together with people who felt the same and we started Bay Ridge Democrats."
Why he's running for City Council
"We need someone who will fight to keep our neighborhoods affordable for young families and seniors, get our schools the resources they need and improve subway and bus service," Brannan said.
"I'm running for City Council to keep fighting for the middle-class and those living paycheck to paycheck."
Issues he has worked on in the past
Wrote legislation (now law) to protect the unemployed from job discrimination.
Wrote legislation to create a registry of those convicted of animal cruelty.
Fought to bring back the B37 bus.
Worked to enhance safety for pedestrians & motorists thru traffic calming devices like school slow zones, speed bumps, stop signs, and traffic lights.
Fought to bring commuter ferry service to Bay Ridge.
Helped create Summer Stroll in Bay Ridge.
Pushed for policies that support small businesses and encourage entrepreneurship.
Helped draft the aggravated illegal conversion law which imposes fines on landlords that exceed the legal occupant limit by three or more units.
Issues he hopes to address
Like every other New Yorker, Brannan wants to work on a reliable mass transit system. In fact, one of the first things he will do if he wins is to draft a resolution that calls for the state Legislature to return control of the subways to the City. "I would also immediately look to dismantle our current property tax system so we can rebuild it so it's fair and makes sense," he said.
Brannan also wants to provide good schools, safe neighborhoods, senior services, and smooth streets.
He wants to make sure "everyone has a fair shot at opportunity no matter who they are, or where they come from."
"Now more than ever, we need to elect people with guts — people who aren't afraid to stand up for what's right," Brannan said. "I was raised to have a strong work ethic and an equally strong backbone, and I know how to cut through the red tape to get the job done."
"To me, a pothole or a broken sidewalk isn't just a safety hazard – it's a sign of a government that's not doing its job and not serving its people," Brannan said. "And if something isn't right, whether it's social injustice, senior services or public infrastructure, I'm going to make sure it gets fixed."
Response to recent headlines
Last week, City Council candidate Khader El-Yateem, one of Brannan's opponents, accused Brannan of failing to disclose campaign expenses to election regulators, reported the Observer. El-Yateem's supporters filed a complaint with the New York City Campaign Finance Board (CFB), urging them to deny Brannan public matching funds.
Brannan's campaign then released a statement: "We have disclosed all campaign expenditures and sought CFB approval on our collaboration with the Gentile for DA campaign. This is a baseless complaint concocted by one of our opponents to halt the tremendous momentum we've gained in recent weeks. Justin Brannan's grassroots campaign has gained the support of thousands of everyday Brooklynites who have contributed their time, energy and donations towards electing Justin the next Council member for the 43rd District."
What it means to be a Brooklynite
"Brooklyn is the original home to everyone from everywhere — and our strength comes from that diversity," Brannan said.
And for Brannan, that means making sure everyone, regardless of their race, religion, or income, has a fair shot at achieving success.
"Times are tough out there for a lot of people. Folks living paycheck to paycheck; seniors living on fixed incomes; families struggling to pay rising rents and parents worried about how their kids will afford college," Brannan said. "As a proud Democrat, I know that we need to do more so everyone has their fair shot at the American Dream."
For more information on Brannan or to support his campaign, check out his website.