NYC Ferry's 'South Brooklyn Route' Sets Sail June 1, Officials Say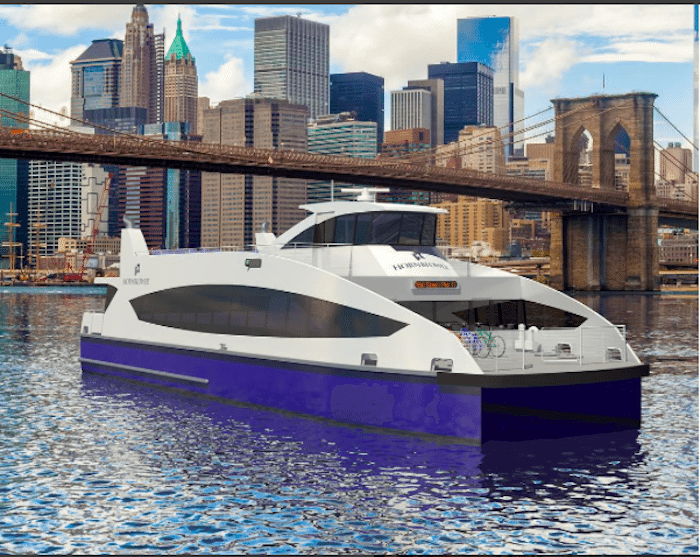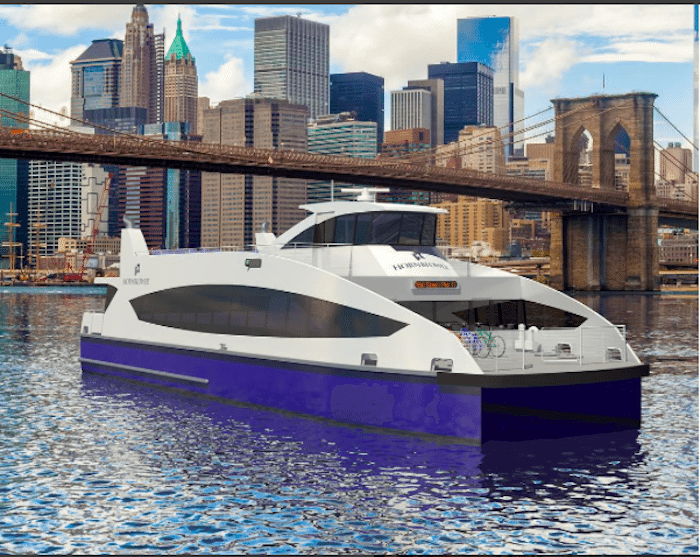 Set sail for summer, Brooklyn!
The South Brooklyn route of the citywide ferry (now the NYC Ferry) connecting Bay Ridge, the Brooklyn Army Terminal, Red Hook, and Brooklyn Bridge Park to Wall Street, is set to launch on June 1, officials say.
In addition, two other routes — the Rockaway Route and the existing East River Route, will open on May 1, earlier than previously expected.
The South Brooklyn route of the NYC Ferry will take riders from the 69th Street Pier in Bay Ridge to Wall Street's Pier 11 in about 43 minutes. Starting at the 69th Street Pier, the ferry will make stops at the Brooklyn Army Terminal (58th Street), Red Hook, Atlantic Avenue (Pier 6), DUMBO (Pier 1), and then cross the East River to Wall Street in Lower Manhattan.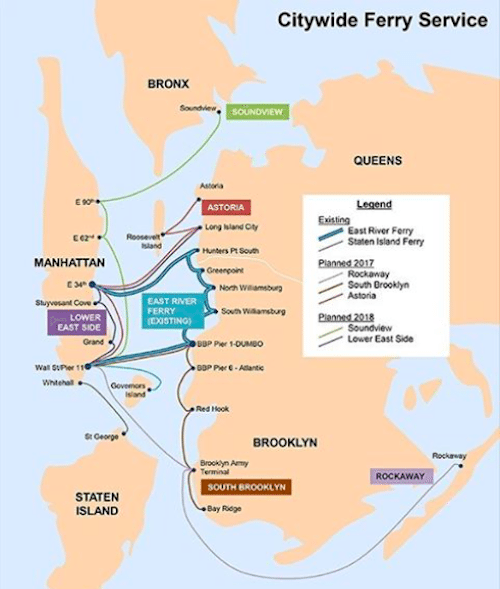 The ferry will run between 6:30am–10pm every day, and cost $2.75 per ride. The ticket includes free transfers to other ferry routes — but not MTA trains or buses.
With 20 vessels operating at 22 landings across New York City, NYC Ferry will carry an estimated 4.6 million trips per year across six routes, according to Mayor Bill de Blasio. The city plans to invest $55 million in infrastructure upgrades, including building 10 new ferry landings.
Many city officials are celebrating the ferry's opening, calling it a boost for Brooklyn's economic potential. "The five-borough ferry service will not only generate jobs but serve as a catalyst for expansion in communities where housing and employment are rising," said City Council Member Vincent Gentile.
"NYC Ferry has game-changing potential for Brooklyn and its fellow boroughs," said Brooklyn Borough President Eric Adams. "Addressing the challenges of transit-starved neighborhoods, while stimulating economic growth and quality of life enhancements from Bay Ridge to the Brooklyn Navy Yard."
There's also rumblings of connecting Brooklyn ports even further with a future ferry stop planned for Coney Island.
What do you think about the potential for a Coney Island stop on the NYC Ferry?