'Little Pakistan' Celebrates Pakistan's Championship Cricket Win Against India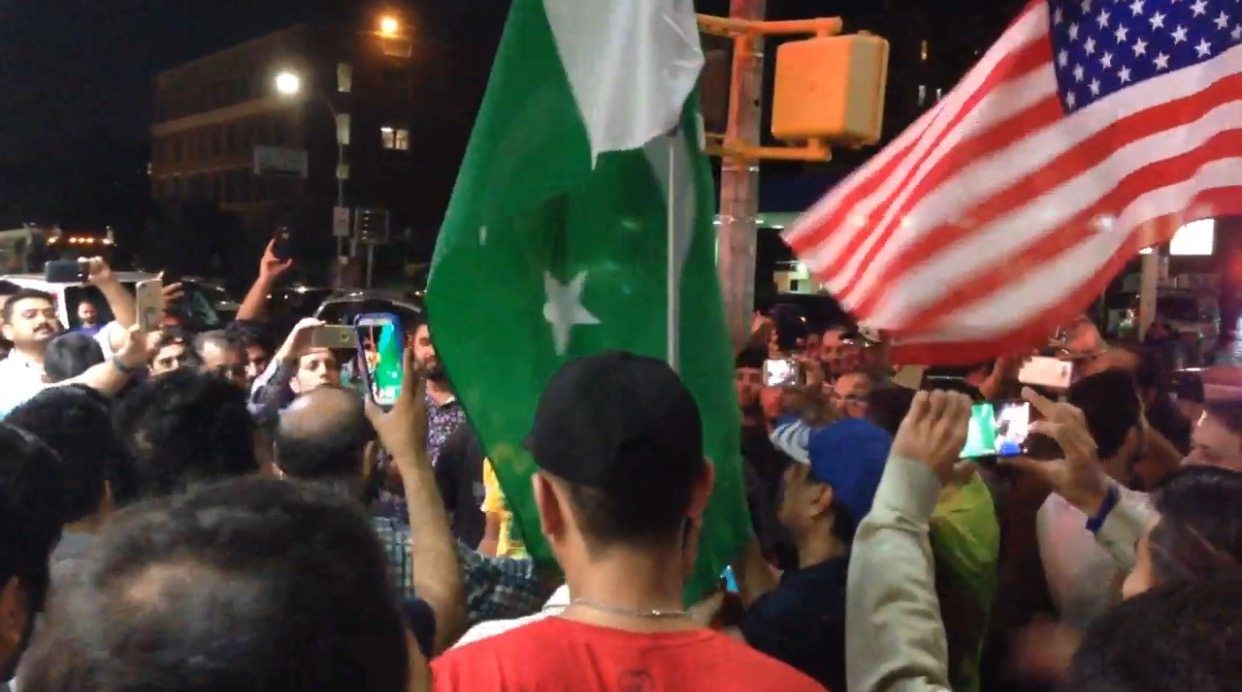 About 100 Pakistanis and cricket fans, old and young, gathered at the corner of Foster and Coney Island Avenues to celebrate Pakistan's historic win against its long-time rival, India, in the International Cricket Council (ICC) Champions Trophy Finals yesterday.
Police officers are usually at events for strict security purposes. But last night, they were the main stars. They were offered sweets and photo opportunities by ecstatic Brooklynites. One proud man even went up to them, pointed at the flags, and said, "This is my country."
The long-awaited cricket finals event took place in London at 5:30am (the game lasts about 8 hours) and was estimated to be the "third-most watched game in cricket history," according to ESPNCricInfo.
This victory was Pakistan's first against India in a major One Day International (ODI) tournament since 2009. It was also their first ICC ODI win since the World Cup in 1992.
Which is all why fans erupted in cheers and celebrated all across the world. Even right here in Brooklyn.
Partaking in the impromptu event was the popular neighborhood dholak (a two-headed hand drum) player, Mohammad Boota, or most commonly known as "Boota Dhol Wala". The sound of the South Asian drum could be heard from blocks away.
There were even fireworks as people ate free Pakistani sweets, which were given out by a neighborhood store in honor of the win. Pakistani music and chants were heard for half an hour, finishing right before the last Muslim prayer of the day.
"Seeing both the Pakistani and American flag being held up by the police is why I love Brooklyn," said 16-year-old Ibrahim Raja. "Now I just hope Pakistan can win against India all the time."
Though the cricket win was celebrated last night, it is not the only event being celebrated this week on Coney Island Ave. Saturday, June 24, will be the annual Chaand Raat festival marking the end of the month-long Ramadan.