Your Guide To Ramadan 2017 In Brooklyn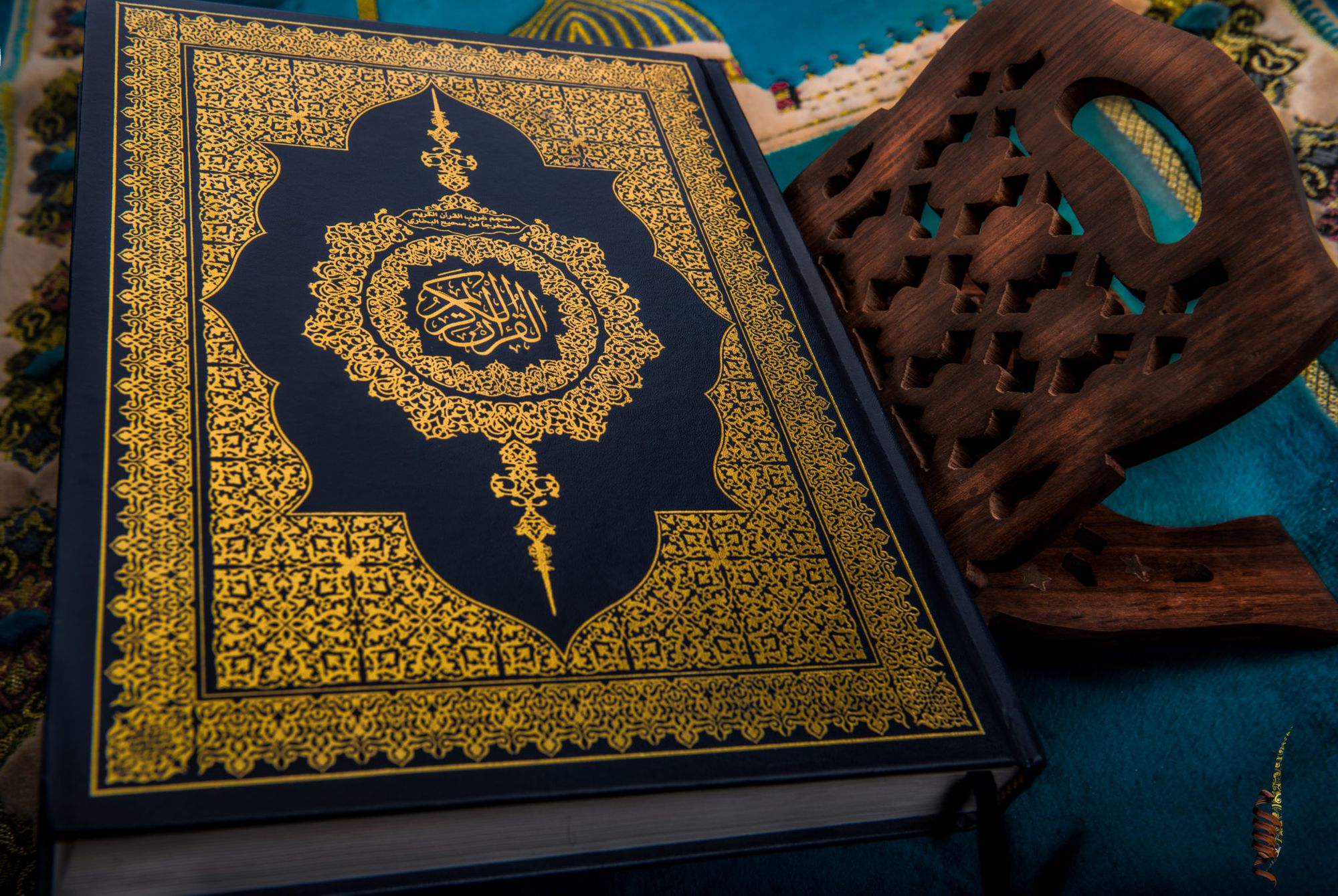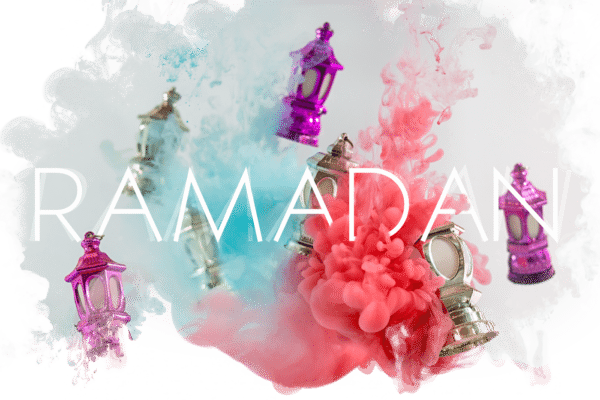 Ramadan is right around the corner… seriously, it begins this Saturday May 27th at sunrise! During the 30-day holy month of fasting, observant Muslims will not eat or drink from sunrise to sunset.
Here are some interesting events to consider this Ramadan (and we have added answers to a short list of common questions for non-muslim neighbors at the end of the post).
Annual Brooklyn Borough Hall Iftar: Break The Fast–  "In honor of the blessed month of Ramadan," Eric Adams will be hosting the 12th annual iftar. To RSVP click here. Hundreds of Muslims including the youth and community leaders break their fast with the borough president every year. In 2015, dozens of Brooklyn mosques and cultural organizations helped to sponsor the event, "which recognized a number of community members for their advocacy and support of issues affecting Muslim-Americans."
Break The Fast
Monday, June 12
Event: 7:00 pm
Free admission
Brooklyn Borough Hall, 209 Joralemon Street, Brooklyn, NY 11201
Who is Muslim? Brooklyn Historical Society is holding a talk led by NYU Chaplain Imam Khalid Latif, a panel of Muslim men and women living in America will challenge stereotypes, highlight alternative narratives, and share their hopes for America's evolution. Hear from Bim Adewunmi, senior culture writer for BuzzFeed News, Moustafa Bayoumi, author of critically acclaimed How Does It Feel To Be a Problem?: Being Young and Arab in America, Ramzi Kassem, director of the Immigrant & Non-Citizen Rights Clinic at CUNY School of Law, and consultant to Homeland Season 6, and Nzinga Knight, award-winning designer of high end, modest clothing.
Who is Muslim?
Wednesday, June 28
Event: 6:30 pm
$5 General Admission / Free for Members
Brooklyn Historical Society, 128 Pierrepont St. Great Hall Brooklyn, NY 11201
NYC Fasting5k 2017- Ten cities and hundreds of athletes will take part in the annual 5k event to raise funds for DRUM (Desis Rising Up and Moving), a non-profit organization which aims to help "South Asian low wage immigrant workers, youth, and families in New York City to win economic and educational justice, and civil and immigrant rights." Two years ago, DRUM received a $30,000 grant to further fulfill its mission. To donate to the organization, check out this link.
NYC Fasting5K 2017
Saturday, June 10
Event: 7:00 pm – 10:00 pm
$25 General Admission
Prospect Park, Brooklyn, NY 11215
A Night for Yemen: Brooklyn–  A Brooklyn community iftar to raise money for Yemen as part of Islamic Relief USA. Islamic Relief "provides development programs and humanitarian relief around the globe, regardless of race, political affiliation, gender or belief." To donate to this organization, click here.
A Night for Yemen: Brooklyn
Friday, June 16
Event: 7:30 pm – 11:30 pm
$30 General Admission
Dyker Beach Golf Course 1030 86th Street, Brooklyn, NY 11228
One of the many things done by Muslims, especially during this time, is helping the homeless. Last year, the NYPD began a Ramadan food distribution, a mosque on Brighton Beach hosted a Ramadan meal for cops, and Muslims and the Maimonides Hospital staff broke iftar together. Such events for this year have yet to be confirmed.
"This should be a time of reflection and a time of joy. This should not be a time of fear or doubt,"  NYPD Commissioner James O'Neill said at a press conference last week as he promised increased security at mosques leading up to Ramadan. "We want this month to be rewarding and festive because New York City is your home."
For our non-muslim neighbors, here are answers to the most common questions about Ramadan:
Why do Muslims fast? It is so we can feel how the less fortunate feel every day.
What happens during Ramadan? Suhoor is the name of the meal that is eaten before the sunrises – we stuff our faces with breakfast to keep us full for about 16 hours. During the day, unless we have to work, we sleep, continue with prayers, read Quran, prepare for iftar (meal to break the fast), and basically just try to be better people; because every good deed that Muslims do is said to have a greater reward during the month of Ramadan.
Do Muslims work during Ramadan? Yes, those who have jobs, continue working.
What happens after breaking the fast? After iftar and during the fifth prayer of the day (Isha), it is Sunnah (an act of the prophet Muhammad), to pray Taraweeh. Taraweeh's are an extra set of prayers specifically for Ramadan. This is done at the mosques and can last two-three hours every night.
All in all, Muslims really enjoy this holy month as it also spreads positive vibes. And at the end, we celebrate with Eid al-Fitr. The celebration lasts for three days, and yes, we get to eat whenever we want. This year Eid al-Fitr starts on Sunday, June 25th, and ends in the evening of Wednesday, June 28th. Public Schools will be closed in observance on Monday, June 26, 2017, for the second year since the holiday was added to the school calendar in 2015.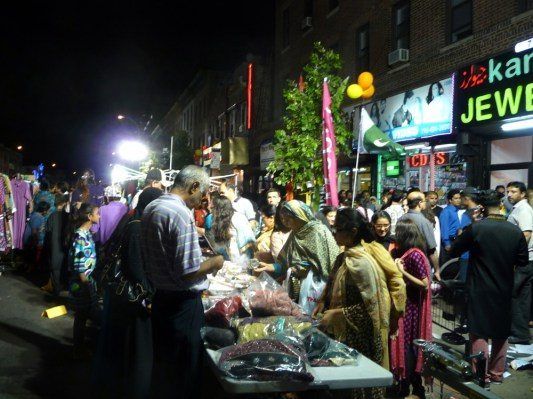 The night before eid, like the day before any other holiday is celebrated by Muslims all over the world. The night, Chand Raat (which translates to moon night, or the night of the moon), is celebrated in Brooklyn with a huge bazaar on Coney Island Ave. Music is played while young girls run in line to get henna designed on their hands. The opportunity to shop and eat is also available throughout the fun night. It's kind of like how one would feel on Christmas Eve- it's just more fun! Follow us, and we'll be sure to remind you to come out and celebrate.