Assembly Passes Bill To Protect Tenants From Illegal Home Conversions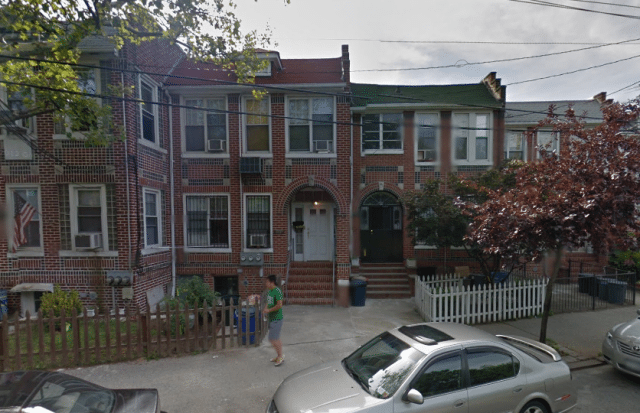 Soon, there may be a law that would alert tenants if they're about to rent an illegally converted apartment — before they sign the lease.
Yesterday, the NY State Assembly passed a bill authored by southern Brooklyn Assemblymember Pamela Harris, that would require landlords to provide tenants with valid certificates of occupancy. (The state legislative session ended last night).
"By providing valid certificates of occupancy, tenants can rest assured before signing a lease or rental agreement that the housing is safe and up-to-code," read a statement from Harris' office.
Illegal home conversion (or illegally subdividing up homes, often without following safety regulations) is a serious problem in Brooklyn. In 2014 alone, the Department of Buildings (DOB) received more than 100,000 housing-related complaints, with more than 26,000 of them related to illegal home conversions, and 1,100 related to illegal hotels, according to city data crunched by the Brooklyn Paper.
The results of these illegal conversions have been deadly. In 2014, a fire in an illegal unit above a Flatbush church killed an individual and injured 16 others, destroying the building. Also in 2014, the landlord of an illegally split Bath Beach home pled guilty to negligent homicide after a fire killed five Guatemalan immigrants and severely injured a baby girl — in part because firefighters could not easily break through the maze of subdivided apartments.
And last year, 31 residents — with 13 children — were vacated from an illegally converted two-family home in Dyker Heights, after it was discovered they were living in hazardous conditions.
And the problem persists. Just two days ago, authorities busted two buildings with illegal, unsafe conversions that were being rented out on Airbnb in Bay Ridge and Sunset Park, reported the Daily. According to the Mayor's Office of Special Enforcement, the owners had "created life-threatening housing conditions for their short-term renters."
After many town halls
and public meetings packed with angry Brooklynites,
City Council unanimously passed a bill last month to enforce fines of landlords who illegally converted their buildings. The bill, Int 1218, requires building owners to pay a $15,000 violation per three or more units above legally allowed amount. If unpaid, the fine would be subject to a lien sale on the property.
Harris' proposed bill, on the other hand, requires owners to show a valid certificate of occupancy to tenants, before tenants sign the lease.
"We can't allow landlords to continue taking advantage of unsuspecting tenants," Harris said. "These illegal conversions are an effort by unscrupulous property owners to make money at the expense of residents' safety – it must stop now."
The proposed bill will now be delivered to Governor Cuomo, where he would have the option to sign or veto. You can track the status here.
For more information on illegal housing conversions, or to complain about a violation, click here.