31 Residents — Including 13 Children — Removed From 'Heartbreaking' Conditions In Illegally Converted Dyker Heights Home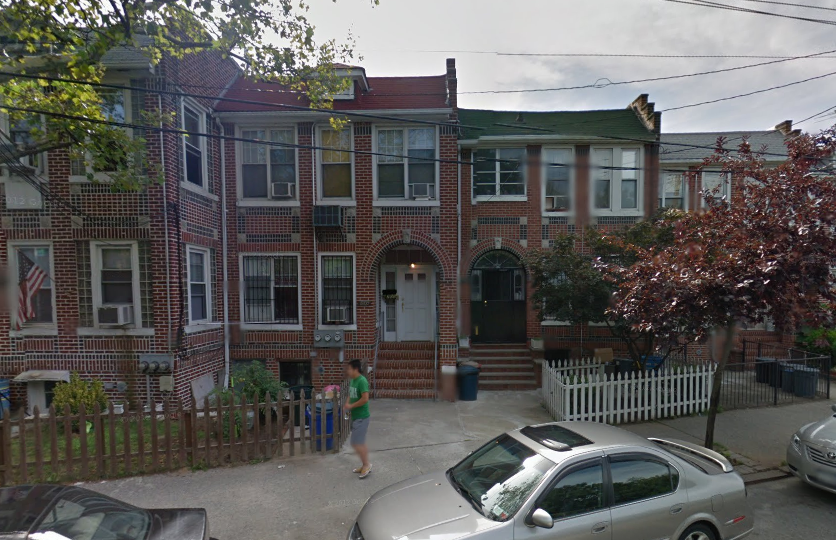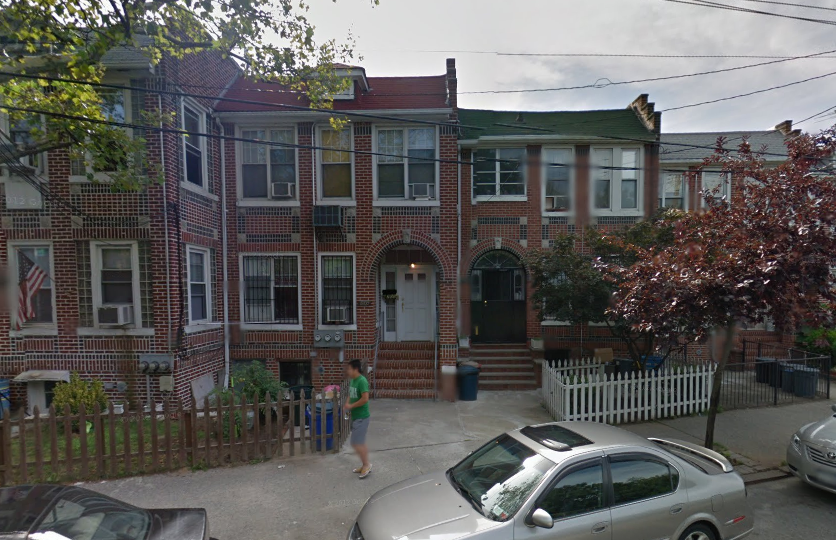 An illegally converted two-family home in Dyker Heights was vacated last week, after it became apparent that 31 people — including 13 children — were living in hazardous conditions at the location.
A Community Board 10 (CB 10) task force, comprised of Fire Department and Department of Buildings (DOB) officials who investigate illegal conversion complaints, enforced an immediate vacate order at 6705 7th Avenue on Thursday, August 4, and found extreme overcrowding, lack of egress, fire safety concerns, as well as compromised plumbing, electrical and gas work at the site, according to DOB records and elected officials with knowledge of the situation.
CB 10 District Leader Josephine Beckmann, who visited the location Friday morning as the five families were packing up, said she witnessed poor ventilation and other hazards, particularly in a rear garage where a poorly constructed kitchen had been installed four adults and three children were housed.
"It was very, very heartbreaking," said Beckmann. "If you can imagine, the garage door was sealed, and bars were installed on the windows. One of the windows in the back had been converted into a door, so you can imagine what would happen if there was ever a fire."
All five families were temporarily relocated by the American Red Cross at a nearby Days Inn for three days, after which social service agencies were tasked with finding them more permanent housing, according to Beckmann.
DOB records indicate that at least four complaints were made about the home, dating back to 2010, when a neighbor reported suspicious construction, plus excessive dust and noise at the site. Last month, neighbors reported seeing a least 25 people living in the two-family home.
Permits for the 2010 construction were filed by Zeyn B. Uzman, of the Sunset Park's Airitan Management, which has since closed. When we called the cellphone number listed on DOB records, a man who answered the phone told us we had "the wrong number." Hou Yu Zhou is listed as the current landlord.
There have been growing calls in Dyker Heights for the city to crack down on hazardously converted homes, which — aside for posing serious fire and health concerns for inhabitants — put a strain on local resources like schools, sanitation, and plumbing. Housing preservationist groups, like the Brooklyn Housing Preservation Alliance — headed by Bob Cassara — have charged the DOB with being largely unresponsive to the more than 100,000 housing-related complaints — more than 26,000 of them related to illegal home conversions — that were registered with the agency in 2014.
While the DOB sometimes fines landlords up to $600 per tenant for unlawful construction, the agency has struggled with enforcement. As of October, the city was owed more than $600 million in outstanding building-related fines.
A City Council bill recently proposed by Councilman Vincent Gentile, Intro 1218, targets landlords of homes classified as "aggravated illegal conversions."  If passed, the landlord would be fined $15,000 per each unit beyond the certificate of occupancy. If unpaid, the fine would be subject to a lien sale on the property among additional penalties.
"We know that this case is likely one of many in my district and citywide," said Gentile. "Time is of the essence for this viral developer scheme to be put to an end. My patience is running short as residents, many of who are immigrants, continue to be put in grave danger unbeknownst to them. From there, a negative domino effect ensues, degrading the quality of life for the neighborhood as schools become overcrowded and city services become overwhelmed."
Some immigrant advocates in southern Brooklyn have criticized the legislation, saying that it fails to adequately account for the displacement of residents of these illegally converted homes, particularly the elderly or undocumented laborers, who may choose to live under these conditions for below-market rents.