Kettle & Thread Shutters Suddenly, Owners To Sell Craft-Themed Cafe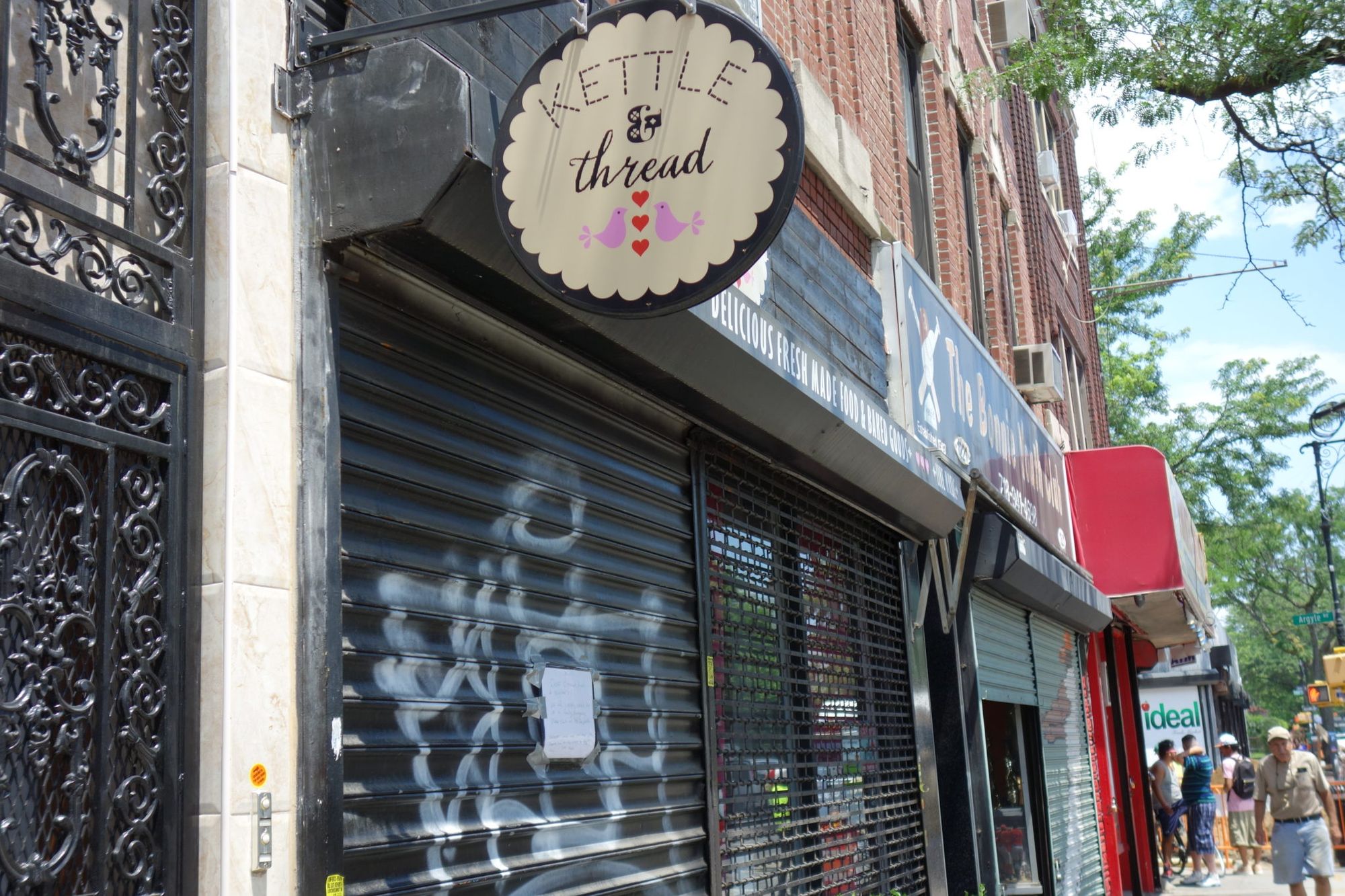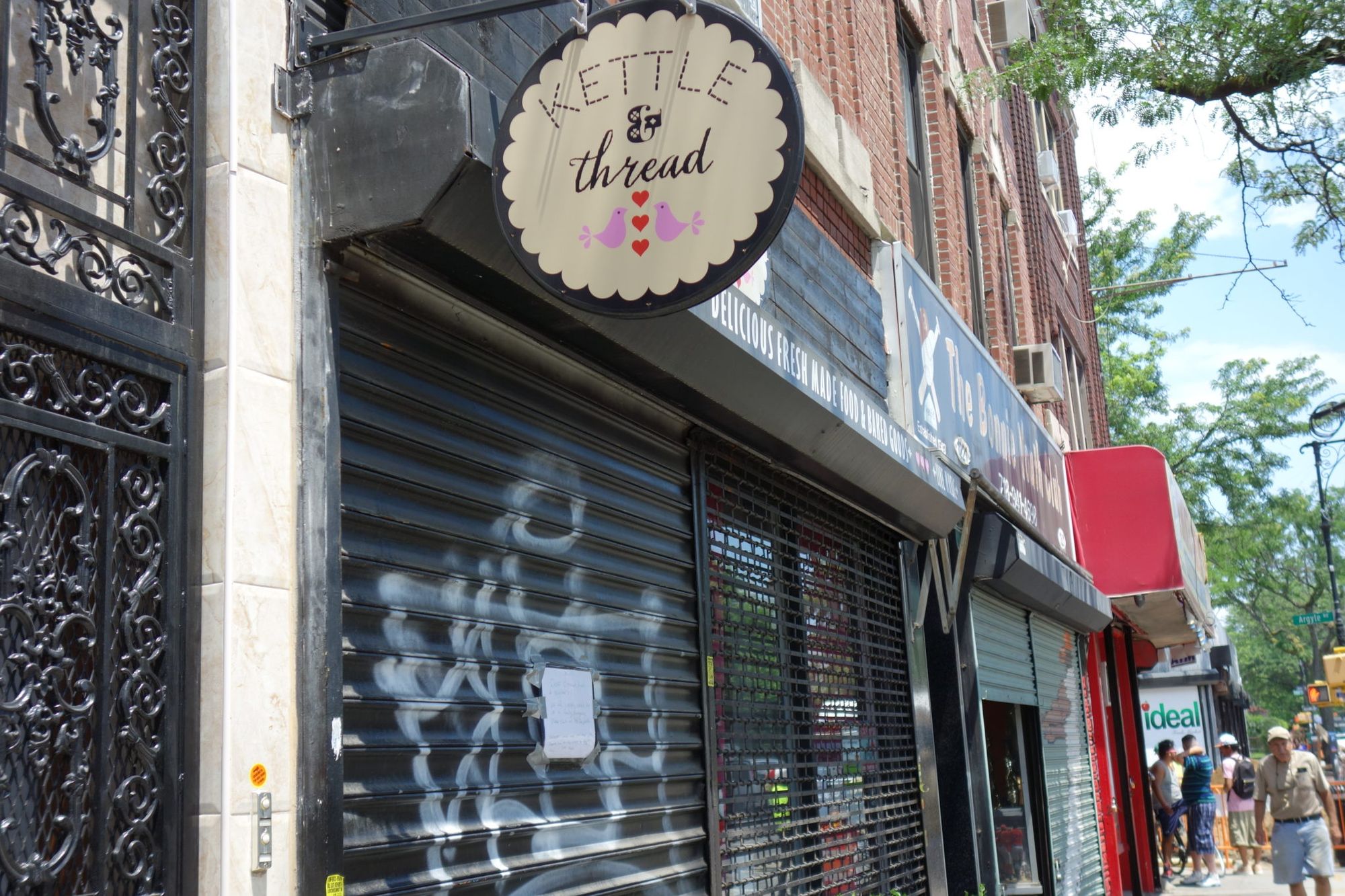 With a heavy heart, Kettle & Thread owner Beth Barraclough announced that she's closing and selling the beloved Church Avenue cafe and craft hub, due to a family emergency.
"Operating a community cafe had been a childhood dream and I was so lucky to be able to see that dream come into fruition," she writes on Facebook.
The crafty cafe celebrated its opening in 2015 offering delicious sandwiches and treats, then expanded their menu to include soups, waffles, and more.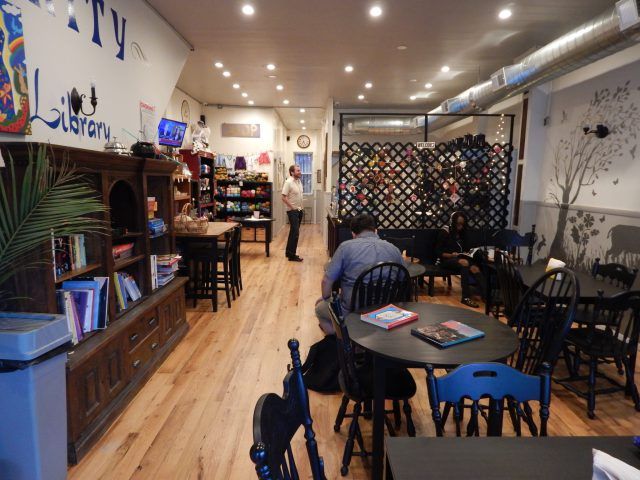 But this was not just your average cafe. Neighbors could be found at Kettle & Thread learning how to sew at one of their many classes, enjoying live music on their in-house upright piano, reading from the free library, or organizing civic group meet-ups.
"We've been a home away from home for crafters and makers and artists and writers and the meetings we have held to raise awareness for local politics and peaceful & creative activism," owners write.
In January, Kettle & Thread became an official Pussy Hat drop point, where neighbors gathered to knit pink Pussy Hats for the Women's March.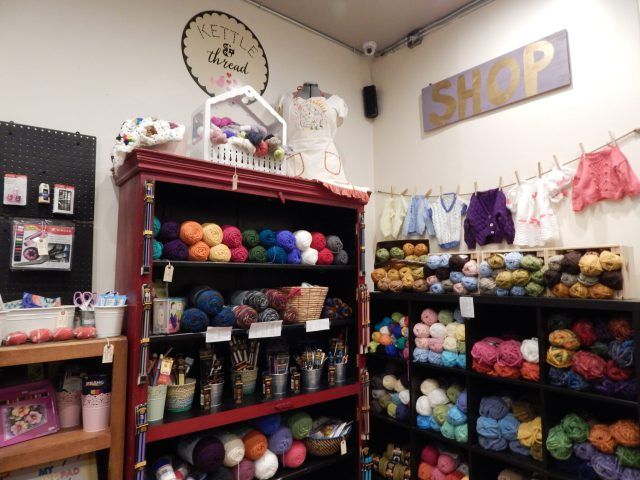 A 20-year Brooklynite, Barraclough reminisced about the cafe's role on Church Avenue:
"Even [2 years ago], Church Avenue was still considered 'up and coming', now it's a destination place. This has been one of the most gratifying jobs I've ever taken on (second only to raising my 3 sons.)… we've become a true community space where all people are welcome and come together to share meals & stories, to work and to relax."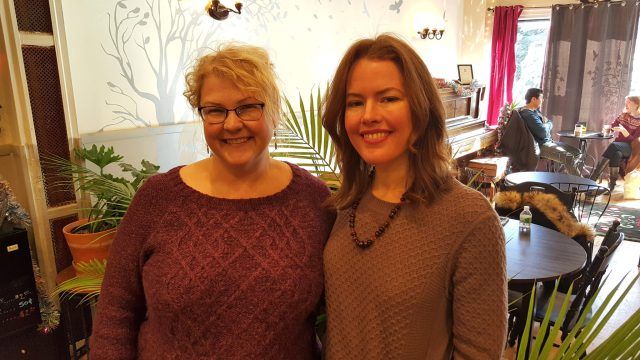 Women's workshop leader Taryn Hughes told us last year that she chose Kettle & Thread as a venue because of the home-like atmosphere. "Beth has created such a warm, community feel," said Hughes. "It feels like being in someone's living room."
Have you been wanting to open your own cafe, or carry the torch of an already beloved spot? Read more details from owners below:
"This is really a great spot and it is only getting better. My landlord is the absolute best you'll ever find and he and I have an incredible relationship. The rent is still low and has a long lease life. It's a great opportunity for someone who wants to "give it a go" or expand their existing business.
I took care of the hard part, by transforming a derelict and abandoned restaurant into the gorgeous space that it is now by laying down real hardwood floors, creating a beautiful garden for customers, and a fully equipped kitchen and cafe counter. The location is sublime, we are so close to the parade grounds and Prospect Park and all the new schools on Coney Island Ave… We have a lovely online community that we deliver to, as well as loads of walk by traffic which is ever increasing, day by day. I've been approved by the SLA for a B&W and our coffee and tea service is one of the best.
You can decide to keep the name and social media accounts or come up with something new. It's all set up and waiting for you to walk in to start your own dream from day one. All reasonable offers will be considered."
For more information, contact the cafe at info@kettleandthread.com