Kensington Dog Run Designs Take Shape!
After years of petitions, meetings, and voting, the Kensington Dog Run is finally becoming a reality for the many dog owners without direct access to open space.
The in-progress designs are a collaborative effort from the Prospect Park Alliance and the Kensington Dog Park Association, a solid core of dedicated neighbors plus countless other community supporters. The association plans to help maintain the dog run, along with the Parks Department.
Designs show the fenced in green space at the corner of Coney Island Avenue and Kermit Place near Caton Avenue, on the southwestern edge of the Parade Grounds. The plans include separated play areas for large and small dogs, perimeter benches for dog owners, and synthetic paw-friendly grass.
"It's an overwhelming feeling of happiness to be where we are today with the dog run project," said Sal Garro, president of the Kensington Dog Run Association. After all, the group has been working steadily on this project since fall 2014.
"We never gave up in our fight and continued to meet and organize. We're proud of our efforts and humbled by all of the support from our neighbors and representatives," he said.
In the last Participatory Budgeting cycle, the Kensington Dog Run Association received taxpayer funding from both Councilmembers Mathieu Eugene (Ditmas Park, Prospect-Lefferts Gardens) and Brad Lander (Kensington, Park Slope, Windsor Terrace). In addition, Brooklyn Borough President Eric Adams made major financial contributions.
And for dog owners on (or a couple miles from) the southern edge of Prospect Park, it's about time. The Kensington, Windsor Terrace, Ditmas Park, Flatbush, and Midwood areas combined are home to about 19,756 canines, according to a 2015 report by the NYC Department of Health. But dog run areas are extremely limited and include a postage-stamp sized plot on the edge of Greenwood Playground and another on 18th Street in South Slope (for the Windsor Terrace folks).
Though the process is moving at a steady pace, it will probably not be completed in time for this year's summer romp, according to the Dog Run Association.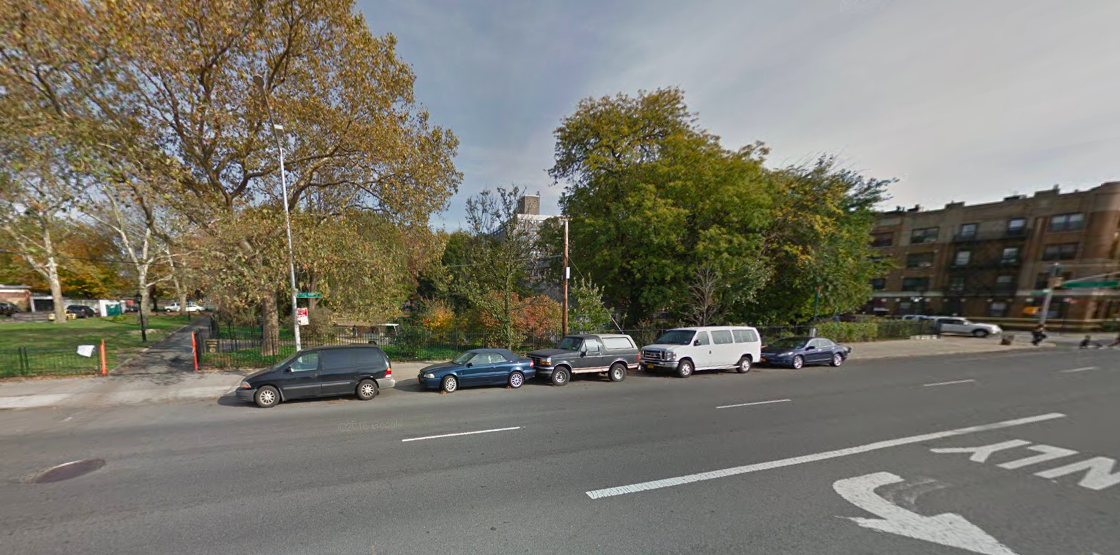 How to get involved:
Mark your calendars: The Kensington Dog Run Association will present their designs at an upcoming Community Board 14 meeting of the Environment Committee on Wednesday, April 19 at 7pm, at 810 East 16th Street, which you can attend and speak directly with organizers. After the meeting, there will be a call for bids, selection of a contractor, and lastly construction.
Contribute: You can donate to the Kensington Dog Run Association table setup at an upcoming FIDO Coffee Bark, a dog and dog owner party on the first Saturday of every month at the Nethermead in Prospect Park.