Jennifer Egan's 'Manhattan Beach' Wins 'One Book, One New York'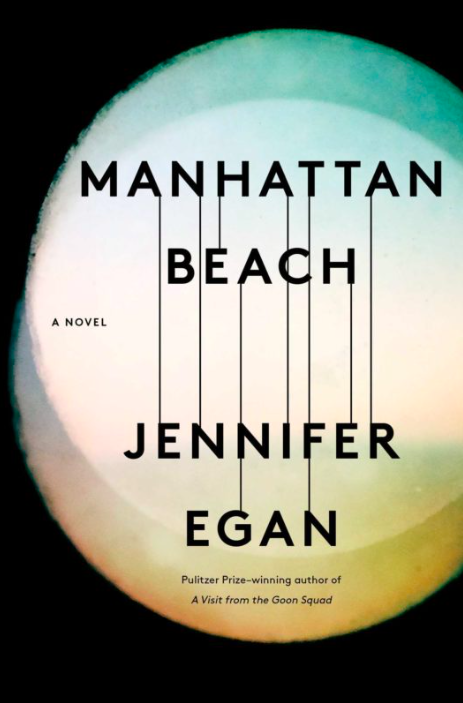 Throughout the month of April, New Yorkers had the opportunity to vote in NYC's second annual "One Book, One New York" campaign and help select a tome for everyone in the city to read together.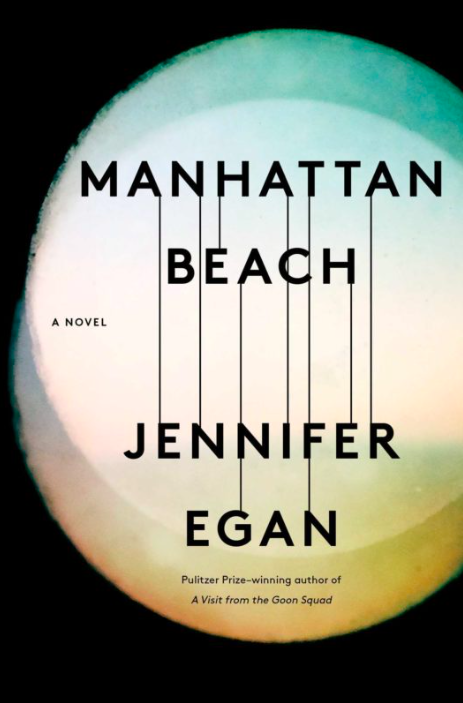 The Mayor's Office of Media and Entertainment (MOME), who organized the campaign, announced the winning title Thursday morning. The critically acclaimed historical novel, Manhattan Beach, by the Brooklyn-based Pulitzer Prize-winning author Jennifer Egan was chosen as this year's winner following an online selection process that received tens of thousands of votes.
"We are so pleased to announce this year's 'One Book, One New York' winner, and thrilled at the level of enthusiasm and participation in this year's program," said Julie Menin, the Media and Entertainment Commissioner. "Manhattan Beach is steeped in New York history and is a deep dive into the city's waterfront neighborhoods. Because it features such a strong and compelling female protagonist who defies the gender stereotypes of her day it feels especially timely today."
"I'm ecstatic that Manhattan Beach has been chosen by 'One Book, One New York,' especially with such remarkable other works in the field," said Egan in a statement announcing her win. "The city of New York was my muse and my collaborator on this project, and it's thrilling to think of the book being widely read in the five boroughs that inspired it."
The novel tells the World War II-era story of a woman who becomes the Brooklyn Navy Yard's first female diver and her search for her missing father. Egan conducted extensive historical research in preparation for her book, and interviewed many New Yorkers who lived through World War II. The author also collaborated with the Brooklyn Navy Yard and the Brooklyn Historical Society in creating an archive of Navy Yard workers' stories, particularly those of the women who were employed there.
"Congratulations to Brooklyn's own Jennifer Egan for winning this year's 'One Book, One New York' competition, which brings us together in celebration of stories inspired by our communities," Brooklyn Borough President Eric Adams said. "Manhattan Beach offers a unique glimpse into one young woman's path to adulthood against the backdrop of 1940's Brooklyn. It's a great example of the power of literature in taking the reader on a journey of imagination and self-discovery, and I hope my fellow Brooklynites enjoy sharing in that journey."
Each of the five books nominated in this year's "One Book, One New York" campaign were written by authors who live or lived in the five boroughs and explores the city's diverse neighborhoods and recent history. See the other four "One Book, One New York 2018" nominated books here.
Last year's "One Book, One New York" winner was Chimamanda Ngozi Adichie's Americanah. You may recall Spike Lee's Crooklyn won last year's inaugural "One Film, One New York" competition. Go, Brooklyn!
In addition to the 1,000 copies of Manhattan Beach donated to New York City's Public Libraries for the competition's launch, the book's publisher, Scribner (an imprint of Simon & Schuster), is donating an extra 500 copies to ensure that New Yorkers have free access to the novel.
New York City librarians will host discussions of Manhattan Beach throughout the five boroughs and many of the city's 200 neighborhood library branches will feature special programming around the book and its themes.
The "One Book, One New York" website will be updated regularly with information on book clubs and reading groups that will host events on the book throughout the summer. Check out NYC.gov/OneBook for more information.