New Yorkers Pick Crooklyn As The One Film, One New York Winner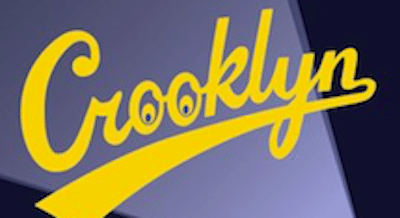 Spike Lee's Crooklyn is the One Film (like Chimamanda Ngozi Adichie's Americanah was the One Book) that New Yorkers will get a chance to watch together on September 13.
Thousands of New Yorkers voted and selected Lee's 1994 film which beat out Susan Seidelman's Desperately Seeking Susan, Martin Scorcese's New York, New York, Stanley Donan's On the Town, and Ang Lee's The Wedding Banquet.
Written and directed by Spike Lee, Crooklyn tells the story of a nine-year-old girl who lives in Bed-Stuy with her parents and four brothers. The warm, witty film celebrates growing up in Brooklyn in the 1970s—fashion, music, and all.
The Mayor's Office of Media & Entertainment will be holding a number of free screenings next Wednesday, September 13, at movie theaters and parks in all five boroughs. Here are the locations for the Brooklyn screenings:
Fort Greene Park – The movie will be shown on the Myrtle Avenue lawn. Closest entrance on Myrtle & North Portland Avenues. Movie begins at sunset—approximately 7pm. Bring your blanket and pack a picnic to watch the movie in the borough it celebrates.
Rain location: McCarren Play Center
MOVIE

.

THEATERS (BROOKLYN)