In Borough President Race, Reynoso Wants to be a 'Boombox for Progressive Values'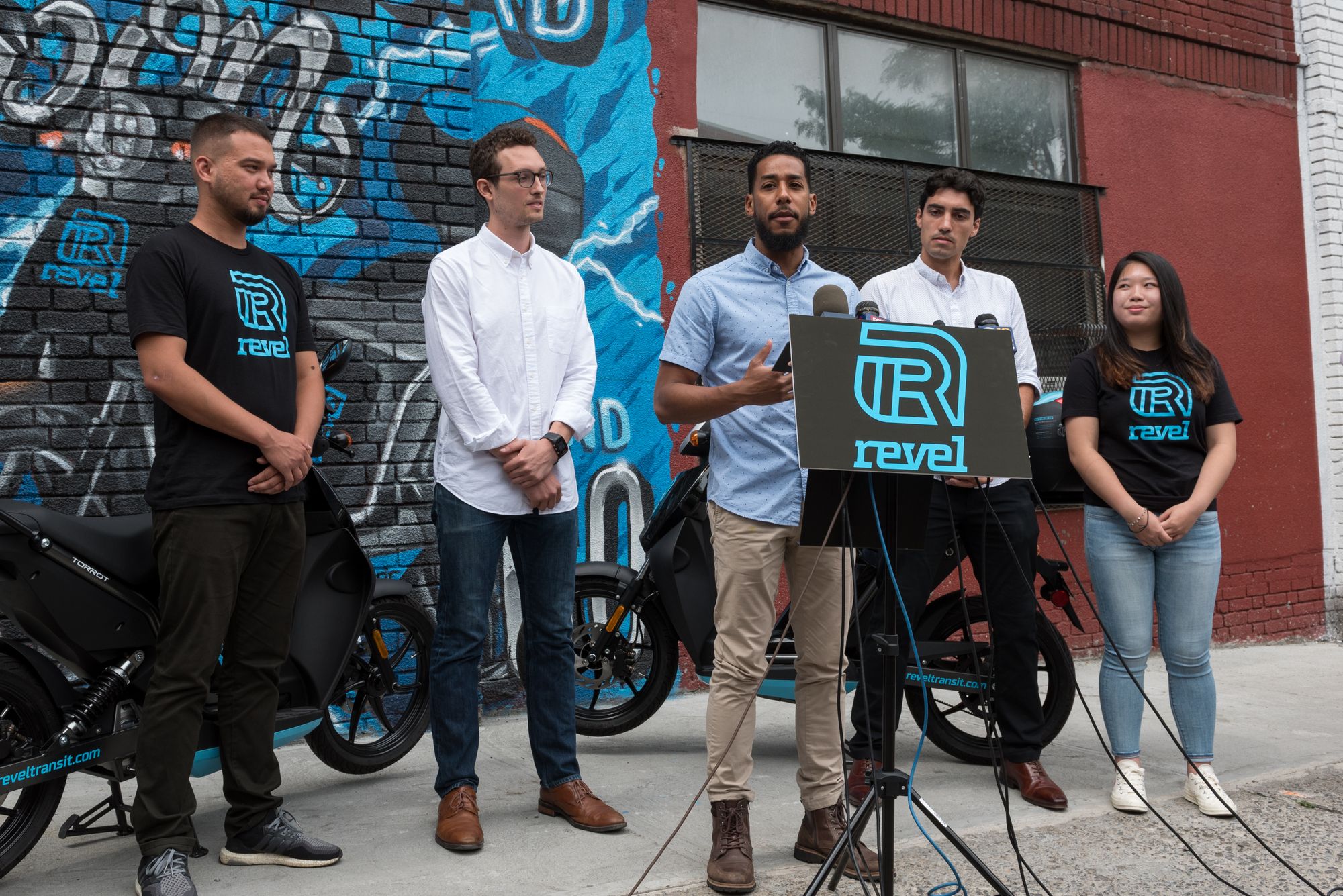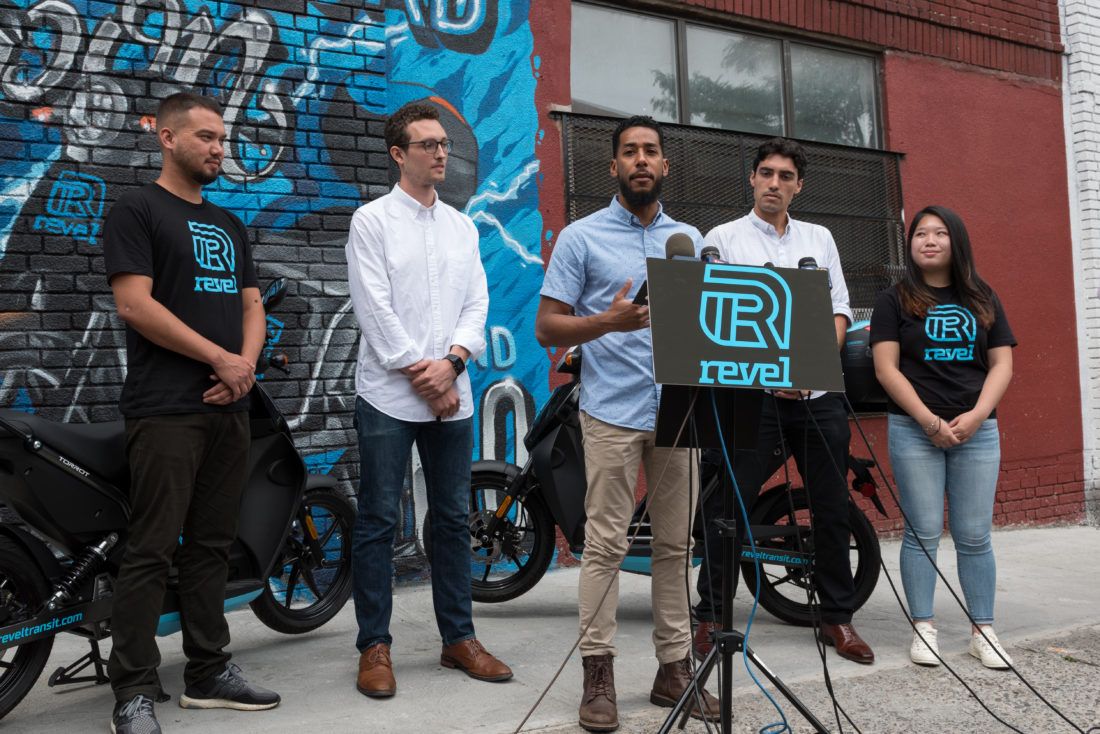 The 2021 Brooklyn borough president's race has a new, early-declaring candidate.
City Council Member Antonio Reynoso, who represents parts of North Brooklyn, on Monday announced in a fundraising email that he is running in the 2021 Brooklyn borough president race, and that he will hold a campaign launch event on June 18.
The Progressive Caucus member, who last year endorsed Cynthia Nixon in her primary challenge of Gov. Andrew Cuomo, told Bklyner that he wants to be a "boombox for progressive values."
"Brooklyn is the progressive capital of the country, and I want to make sure people know that, and the way we do that is making sure we have a progressive in office … so that we're going to be able to champion issues for the marginalized and voiceless," he said Monday in an interview.
Reynoso, 36, is among the first and likely won't be the last in the race— which already features Council Member Robert Cornegy of Brooklyn— and early rumors suggest may see an entry from other local politicians, like Council members Laurie Cumbo, Rafael Espinal and Mark Treyger, as well as First Lady Chirlane McCray.
Reynoso, was born in Williamsburg and elected to the Council in 2013, when he replaced Diana Reyna, for whom he was a staffer, beating Vito Lopez. Since being elected, he has taken on legislation regulating the city's private private waste industry and pushed for bike-and pedestrian-friendly policies. Recently, he's been quarreling with the city's planning department over a plan to reshape the industrial areas of North Brooklyn and residential rezoning proposal, both slated for his district—parts of Reynoso's habit of being outspoken on issues related to gentrification and displacement, which have taken hold in much of the rapidly changing area he represents.
Reynoso said shaking up the status quo on land use would be one of his top priorities as borough president, along with using his megaphone to advance left-wing goals. On the city's housing development strategy, Reynoso has in recent years argued the city's rezonings have put too much strain on low-income areas that are a majority people of color and has not asked enough of the rest of the city.
"We shouldn't be siloing the future of our city to a few different communities and a few community boards," he said.
If he were to the office of borough president—a position whose occupant cannot vote for legislation or approve budgets—Reynoso pledged to lead the way on equity vis-à-vis what does and doesn't get built where in New York, which he acknowledged needs to plan for growth.
"I think we'd be surprised about how open communities might be to understanding how they should be part of responsible development and responsible growth," he explained. "But I want this to happen borough-wide, so communities— mostly of color and mostly poor—don't feel like all of the burden of development and growth has to fall on their shoulders."
On bike lanes and other street-space matters, Reynoso doesn't want the city's transportation agency to seek permission from community boards—bodies over which the borough presidents have power— to implement what he says are sorely needed streetscape upgrades, as the Brooklyn Daily Eagle reported in April.
"The Department of Transportation has been given the authority … to implement safety measures that I don't think should be left to people's personal experiences to determine whether or not they should happen," he told Bklyner. "I think the Department of Transportation is in charge of safety in our city, and I want to make sure they can do their job. To have a community board that can block a safety measure in the city of New York I don't think is appropriate."
Thematically, according to Reynoso, his activity on bike lanes, land use and trash hauling reflect "a more broad approach" to the equity issues the city faces.
"I want to make sure that everything I do affects change, in a meaningful way, to the most amount of people," he said. "I never look simply for justice for my community. I look for justice for all."
Stressing that he has yet to lay out a concrete platform ("I'm freestyling. I'll have something more concrete in the future, and I'm working on it now," he said)—Reynoso said he doesn't want to "box [himself] in" to any particular lane in the primary, and said he wouldn't limit himself to reaching out to solely people who he regards as his electoral base. While maneuvering in what will likely be a packed field of left and liberal-leaning politicians from various parts of Brooklyn, Reynoso said he's hopeful people who don't currently know who he is will be receptive to his message.
"I think it's really easy to find out who I am very quickly," he said. "It's just the beginning, and I'm excited to be able to present my thoughts on the future of Brooklyn."