Antonio Reynoso Endorses Cynthia Nixon For Governor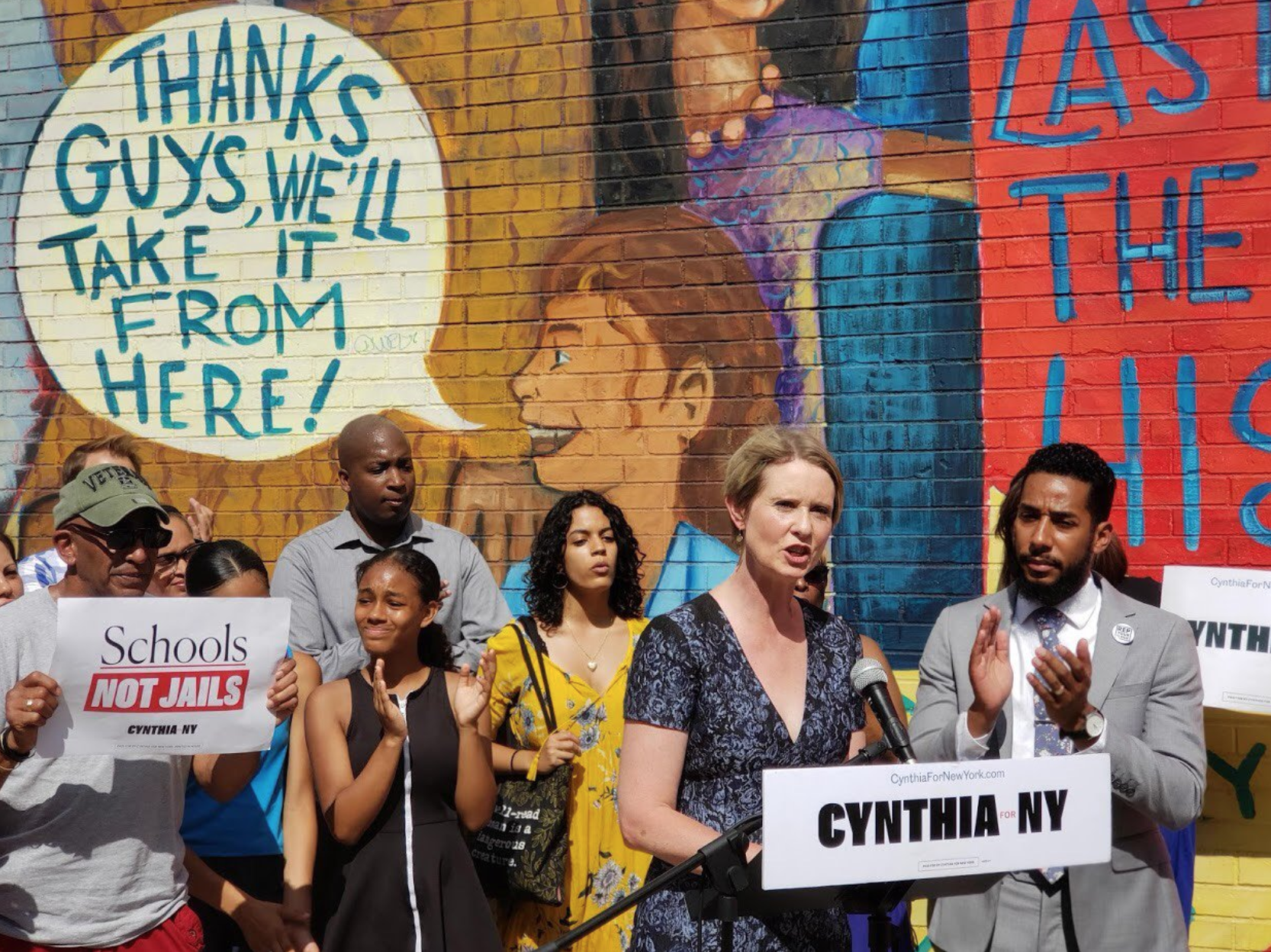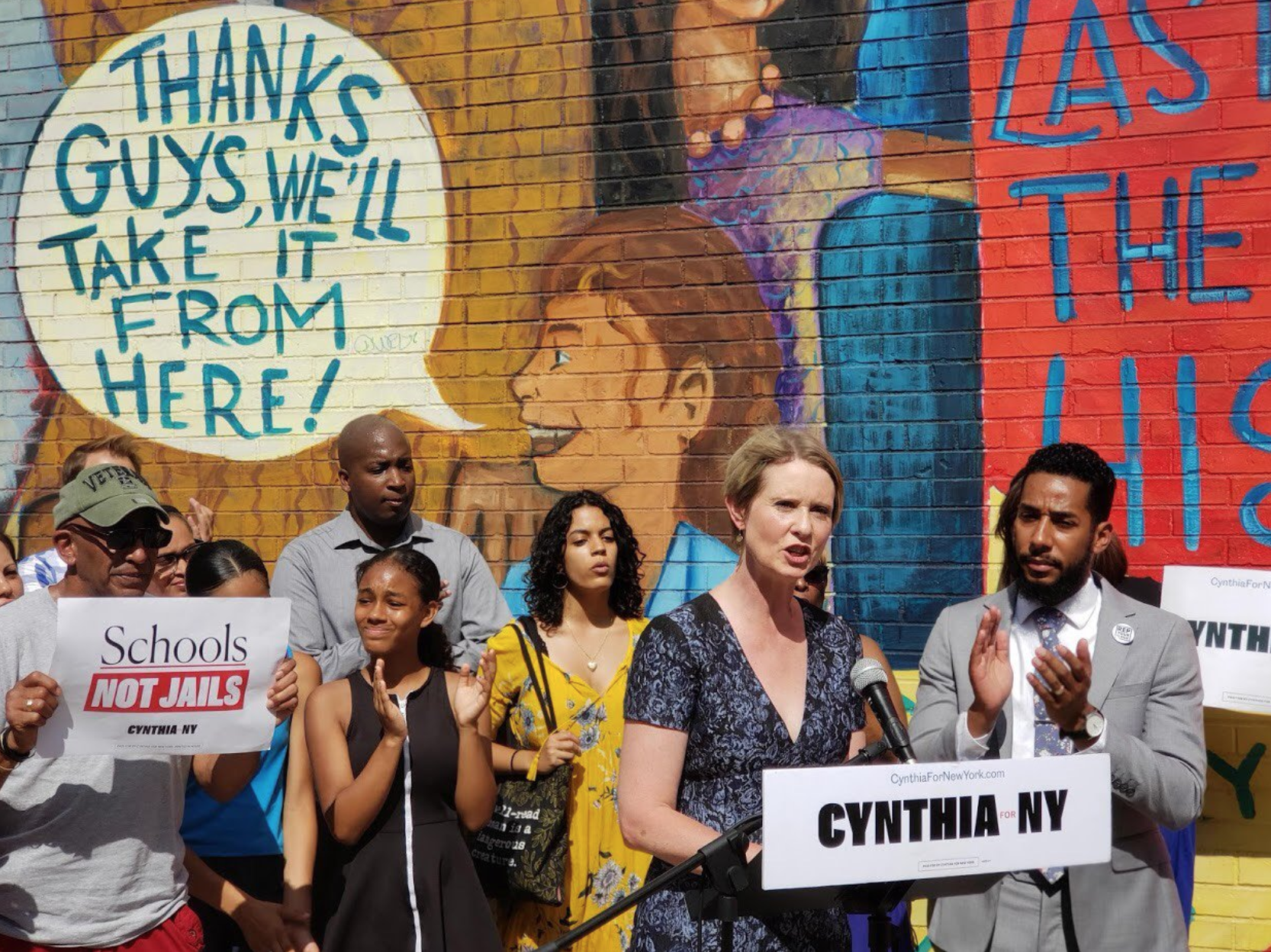 WILLIAMSBURG – District 34 Council Member Antonio Reynoso publicly endorsed Cynthia Nixon for governor Thursday morning in front of J.H.S. 50 John D. Wells Middle School in Williamsburg.
"Today, I proudly endorse Cynthia Nixon for governor of New York," Reynoso said. "Cynthia is not new to fighting for equity and justice—values that we can all get behind."
"Her strong record of fighting for fair funding for schools and improved housing and transportation are just some of the reasons why I'm supporting her candidacy. She is standing up to the status quo which has failed to deliver, and standing alongside all New Yorkers."
Nixon is looking to unseat incumbent Governor Andrew Cuomo who has held the office since 2011. Though both are Democrats, Nixon is running on a progressive platform.
"As a graduate of J.H.S. 50, Council Member Reynoso understands the importance of investing in our schools and children," Nixon said. "Right now, New York State has the second highest inequality in funding between rich and poor school districts in the nation, a gap that has grown by 24 percent under Andrew Cuomo."
Nixon has been spending her time going across the state speaking about her views, including right here in Brooklyn. She was in Brownsville in March, a day after announcing her gubernatorial run. A week later, she toured NYCHA's Albany Houses in Brooklyn.
According to Nixon's campaign, her Educate NY plan would "provide adequate, stable and sustained funding for 500 new community schools statewide, on top of fully funding Foundation Aid, and she would require that school districts and schools demonstrate a strong commitment to meaningful, transformative family engagement as a foundation of the model."
"We must commit to fully funding our schools, and providing bold solutions that harness the power of the community," Nixon said. "I am honored to receive the endorsement of Antonio today and look forward to fighting alongside him for schools not jails."