Icy Winter BBQ Blues? Pig Beach Burger In Gowanus Pops Up Indoors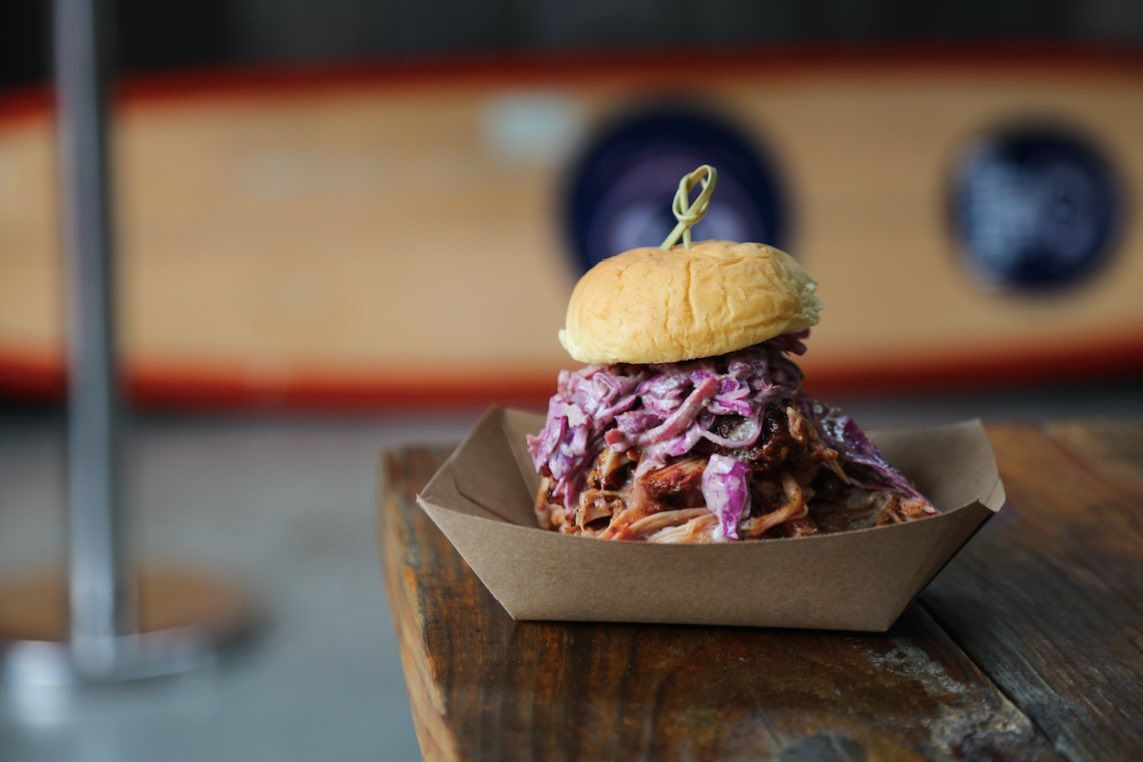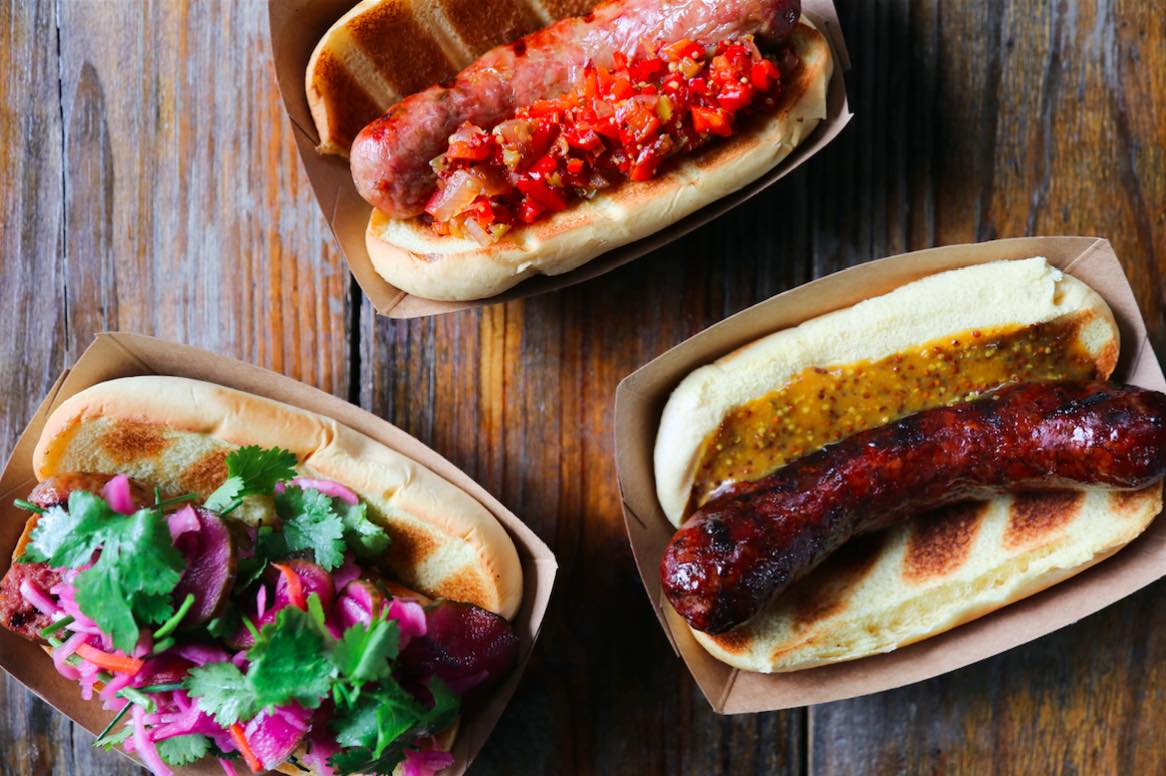 Don't let the plummeting temperatures keep you inside and far away from your favorite eats. Don't let those heavy gloves prevent you from grasping your fork and knife to dig in deeply.
The impressive Pig Beach — a smoky and saucy affair which opened in Gowanus (480 Union Street between Nevins and Bond Streets) last May to the glee of barbecue aficionados — has morphed in order to keep you nice and warm while getting your "Gowanus Riviera" fix.
The impressive trilogy of Chef Matt Abdoo of Del Posto, Shane McBride, executive chef of Balthazar, and Ed McFarland of Ed's Lobster made the al fresco Pig Beach a popular and delicious spot during the warm weather.
A "pop-up" indoor space they call Pig Beach Burger is serving up a mixture of favorites from last summer's menu as well as some brand-spankin', lip-smackin' new offerings. The location remains the same.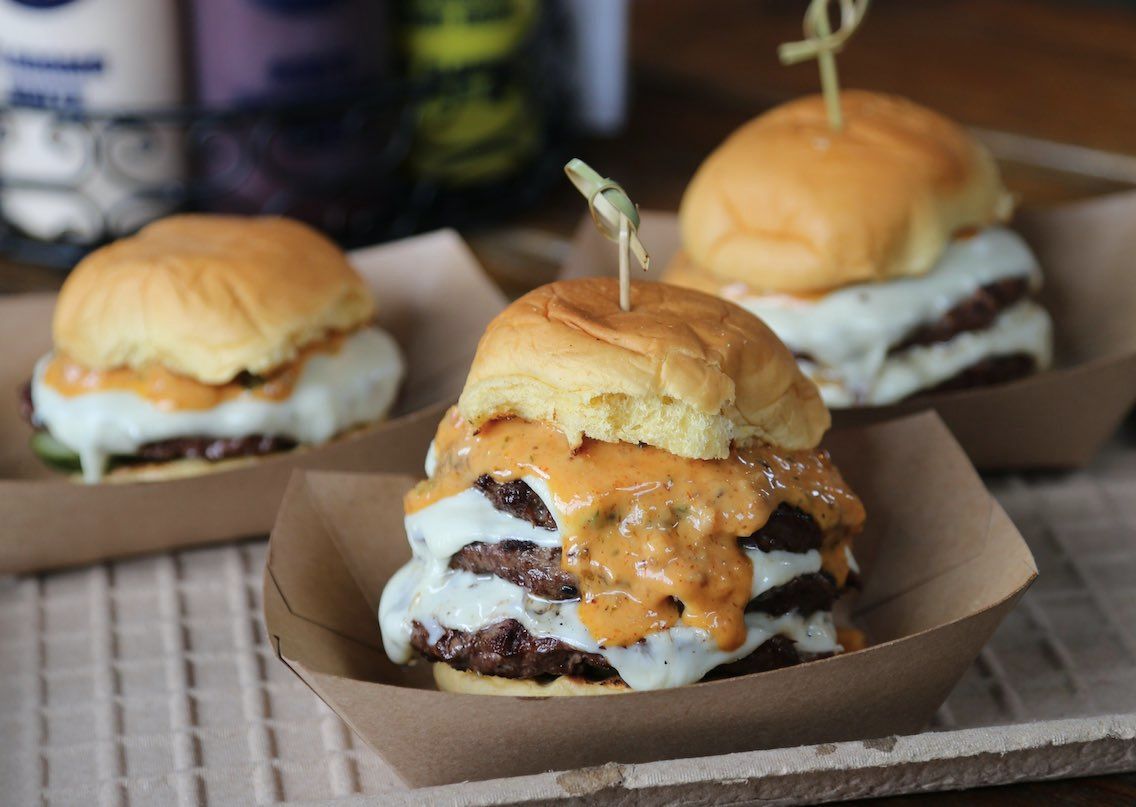 "We had such a huge success with our outdoor BBQ space that we wanted to keep the momentum going through the winter while we began to build out an additional 9,000 square feet of indoor space," said Matt Abdoo. "We took our momentum from our NYC Wine and Food Festival Burger Bash win and other burger accolades to open up Pig Beach Burger as a pop-up from November 1 to February 1. Many people only think of us as an outdoor venue and we wanted to change that."
Enter the eponymous Pig Beach Burger, which you can enjoy in single, double, and triple options.
In addition, a series of BBQ "twists" as well as more traditional "comfort" dishes are newly available. Look for the BBQ Pork Chimichanga, Grandma Val's Meatball Hero, the Bangkok Banger Banh Mi, and some Mac N' Cheese with toasted Gold Fish (of course).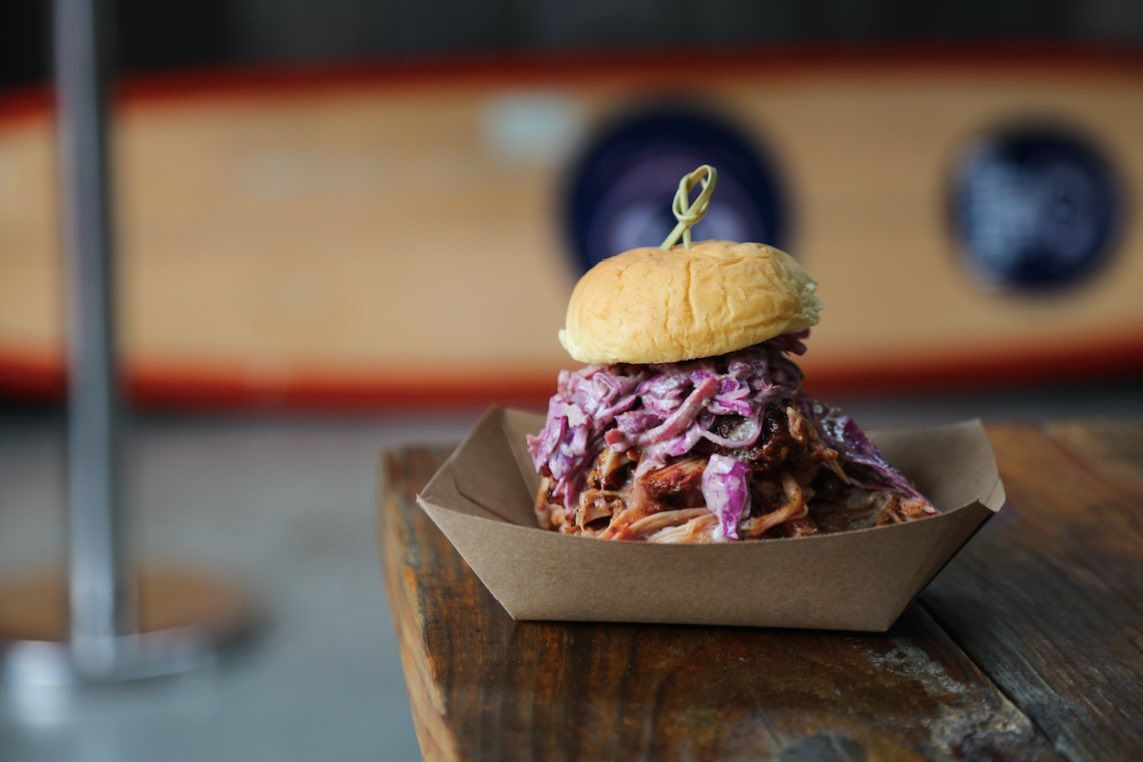 The pulled pork sandwich remains, as do the baby back ribs, with all the slaw, cured pickles, and potato salad on the side.
And the vegetarians will welcome the Where's The Meat Burger.
The new space maintains the "down-home" style and feel from the summer with a slew of picnic tables set up for casual dining.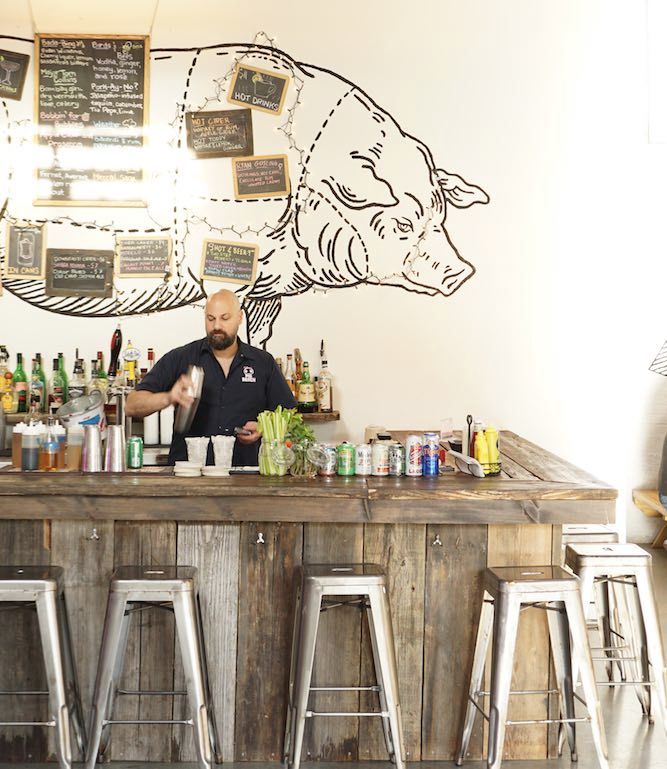 "We felt that opening as a pop-up for the winter would give us an opportunity to see how our burger concept would fare, and potentially do a full spin-off of our Pig Beach BBQ to open up future Pig Beach Burgers," adds Abdoo, "as well as continuing to let our guest know that we are NOT seasonal."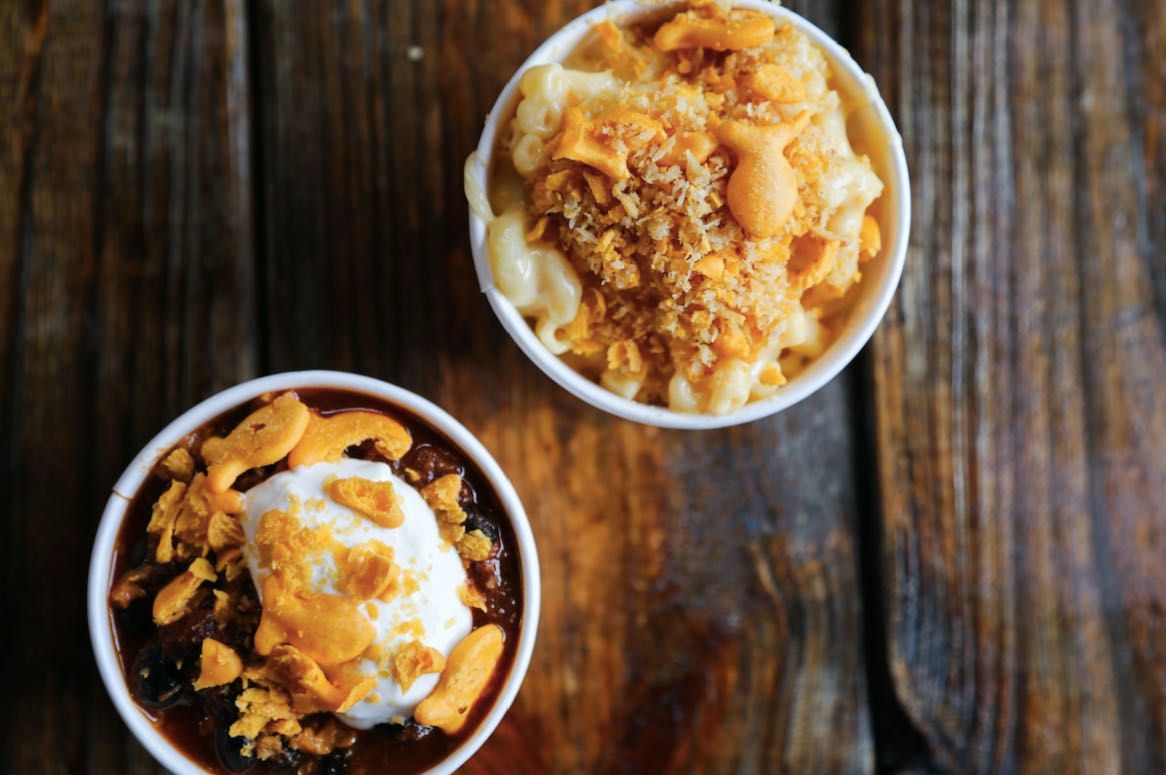 Rob Shawger, Shane McBride, Michael Greenlee, Ed McFarland, and Matt Abdoo have done just that. Their Pig Bleecker is slated to open up later this month at 155 Bleecker Street (at the corner of Thompson Street) in Manhattan. This will be their second venture since the Pig Beach opening.
In the meantime, Gowanus is nice and cozy for your barbecue needs.
Winterizing can be delicious.
---
The Dining Rundown: Pig Beach Burger
Where: 480 Union Street (between Nevins and Bond Streets)
Hours: Mondays, 5pm-12am; Thursdays, 5pm-12am; Fridays, 3pm-1am; Saturdays, 12pm-1am; Sundays, 12pm-11pm; Closed Tuesdays and Wednesdays
Phone: 718-737-7181
---
Pig Beach Burger Menu by BKLYNER on Scribd