Disappointment as Final Defendants in J'Ouvert Killing of Cuomo Aide Avoid Murder Charges
Yesterday, the final two suspects charged in the killing of Carey Gabay, the Cuomo aide who was shot and killed in Crown Heights in 2015 during the J'Ouvert celebrations, were cleared of murder charges.
As family members objected in the courtroom, the jury read out lesser charges of manslaughter and reckless endangerment for defendants Micah Alleyne and Stanley Elianor.
Previously, two other defendants linked to the shooting, Keith Luncheon and Kenneth Bazille, had similarly avoided murder charges for their roles in Gabay's death: Luncheon was cleared of all charges, while Bazille was convicted of manslaughter.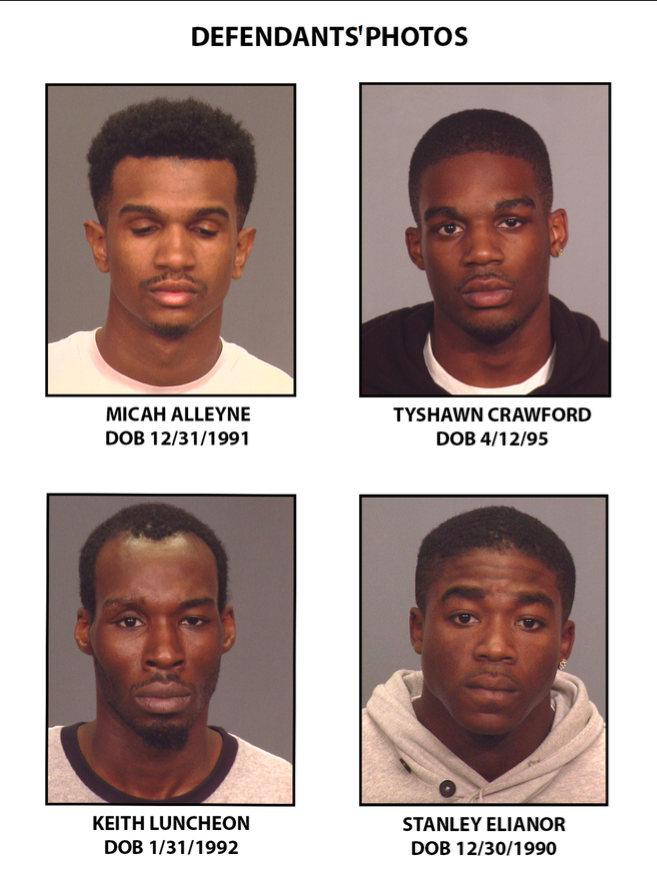 When the verdict was read, the Post reported that Gabay's brother-in-law, addressed the jury, shouting, "Where's the justice? My brother was murdered, where's the justice?"
"You should be ashamed of this, all of you," Naughton said, crying.
Caught in the crossfire between two gangs engaged in a shootout in the early morning hours leading up to the J'Ouvert celebration in 2015, Gabay was struck in the head by a bullet, dying a week later on September 15 at Kings County Hospital.
The shooting was a result of tensions between the Folk Nation and "8-Trey" Crips gangs, according to state prosecutors, who said two to three dozen shots were fired in two consecutive volleys during the shooting.
Yesterday's verdict came as a disappointment to many who hoped justice in the case would result in murder convictions for the men who took Gabay's life.
Trenelle Gabay, the widow of Carey Gabay, reportedly ran from the courtroom after the verdicts were read, but later gave a statement: "Justice was not served,"she said. "This verdict adds further insult to injury after we lost a beautiful spirit who was a blessing to so many."
"The promising life of Carey Gabay—a husband, brother, son and dedicated public servant—was cut short far too soon as a result of that early morning gang violence," said a spokesman for Brooklyn District Attorney Eric Gonzalez. "While we are disappointed by the verdict, we thank the jury for its service."
In 2016, the city co-named a street in Clinton Hill after Carey Gabay on what would have been his 44th birthday.
The J'Ouvert celebration has had its share of violence since Gabay's killing: in 2016, a 17-year old and a 22-year old were both shot and killed, and a 72-year old woman was wounded. Last year, the city moved the time of the early morning celebration to daylight, at 6:00 am, hoping to reduce the potential for violence.
Alleyne and Elianor will be back in court for sentencing on September 12, where they face up to 15 and 7 years in prison.