Fundraiser Launched For Locked Out Key Food Employees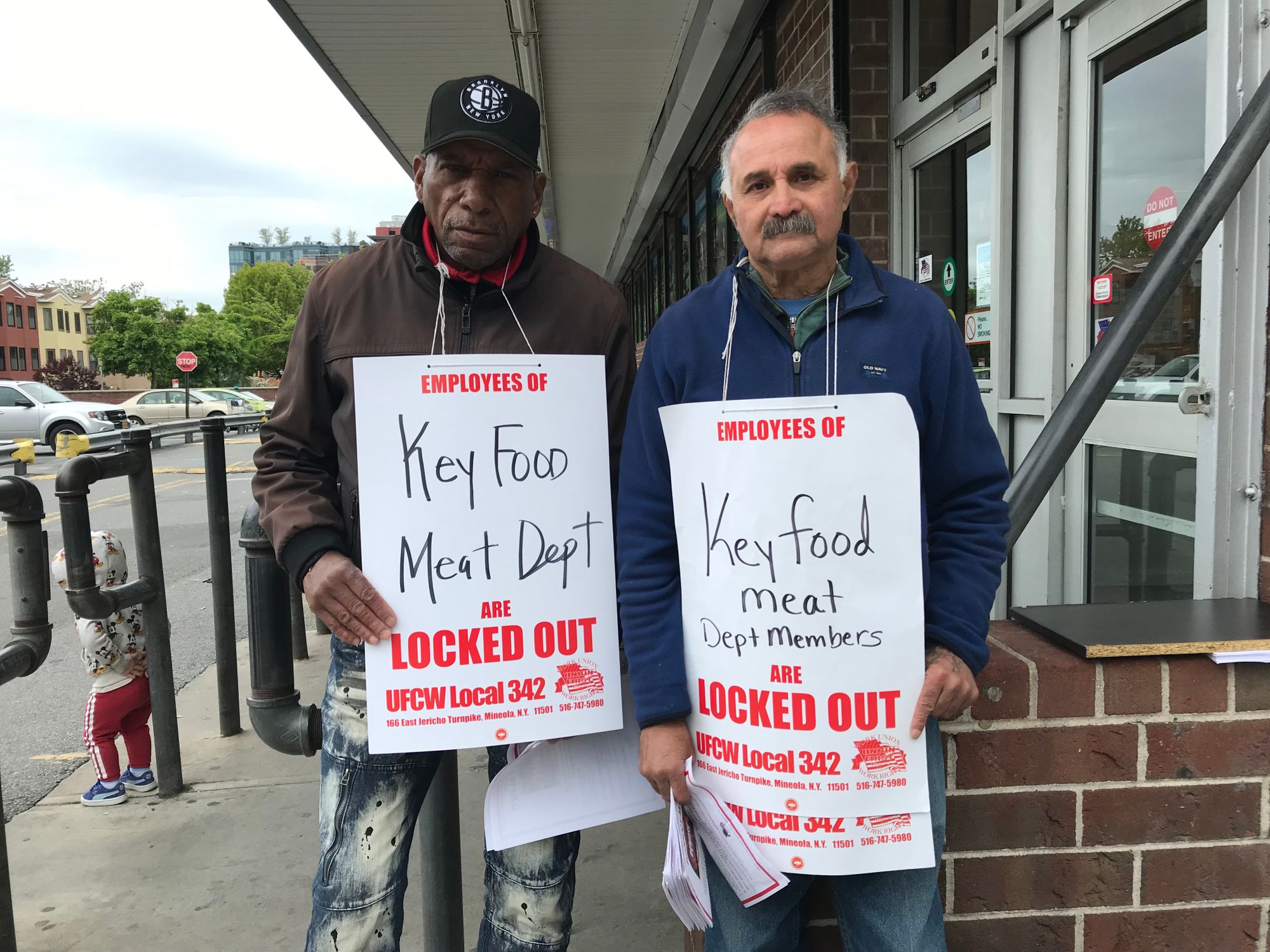 PARK SLOPE – A GoFundMe campaign was recently launched to help Key Food meat department employees who have been locked out of their jobs for more than a month.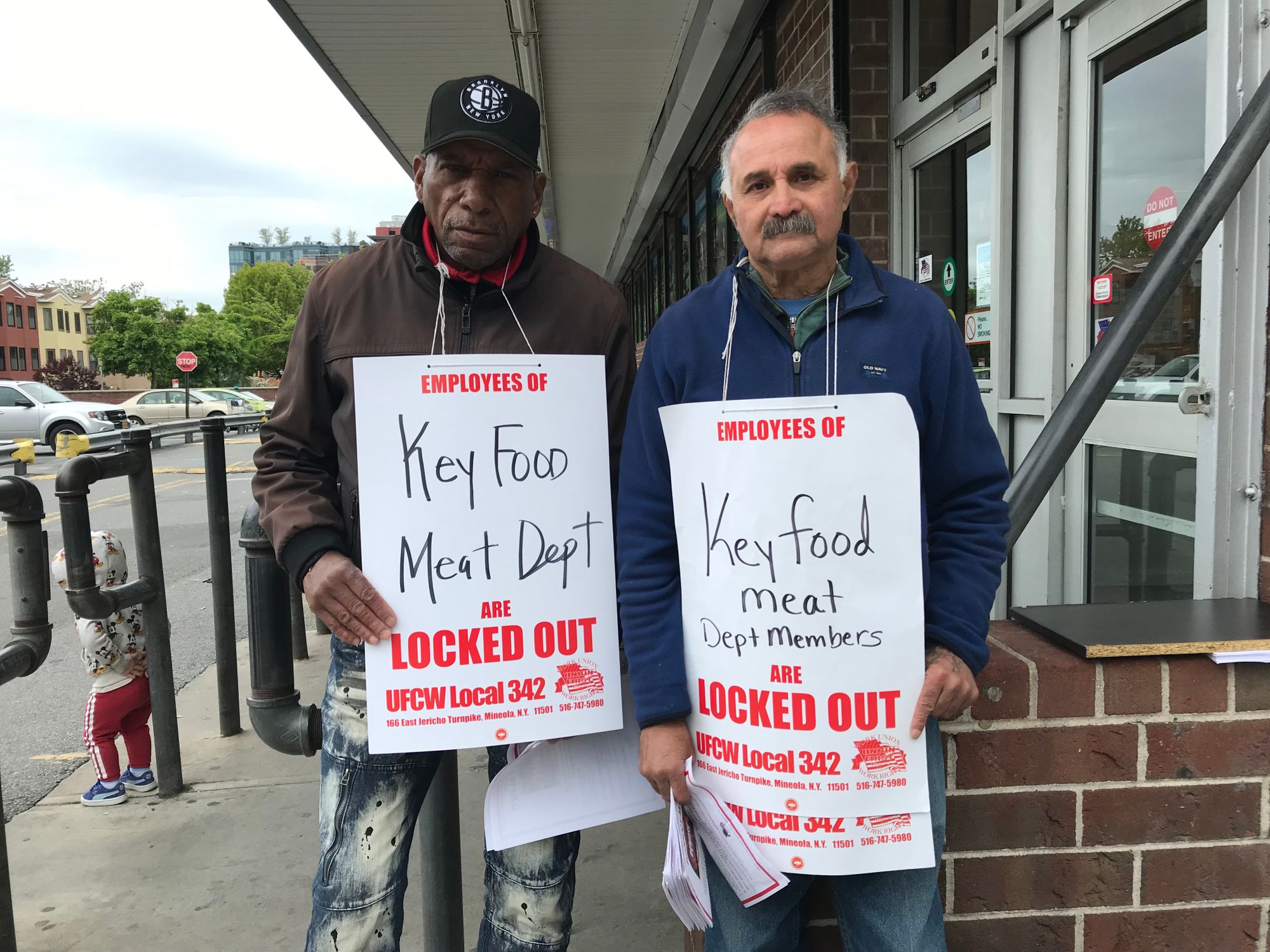 Created on May 3rd, the campaign was set up by Local 342, the union representing the workers. Following a protest on April 6 calling for a new contract, 38 employees at seven Key Food stores were locked out of their jobs and have not been paid since.
"In a show of support for these members, the surrounding residents of the communities the stores are located in have asked how they can help. In addition to the community, fellow Local 342 members have also asked how they can help," the GoFundMe page reads.
Alexander Torres, 60, a butcher at the Park Slope store, has worked for the company for 21 years. He is one of six meat department employees locked out at this location. "It's not easy for nobody…. Everything is expensive—rent, mortgage, cable, telephone…" he said Thursday morning. Like his colleagues, Torres has been collecting unemployment during the lock-out and receives some financial assistance from the union's strike fund.
"Whatever they donate is good for everybody," he said of the GoFundMe campaign. "A little money today can give a lot of help. It can make a difference. The job stops but the bills never stop, they keep coming in…work or no work."
The employees have been picketing outside the stores daily since being locked out 33 days ago. Dozens rallied for the workers at the Park Slope location on April 16. Local 342 has met with the owner of the stores several times to discuss contract negotiations. Talks continue this week on Thursday and Friday.
Employees of these Key Food meat departments have been working without a renewed union contract for four and a half years. During this time, the staffers have not received pay increases and now face cuts to their healthcare and retirement benefits. The workers are fighting for fair wage increases and to keep their existing benefits packages.
Pick Quick Foods operates the seven Key Food stores—four in Brooklyn and three in Long Island. The Brooklyn locations include: 120 5th Avenue in Park Slope; 44 McGuinness Boulevard in Greenpoint; 4320 5th Avenue in Sunset Park; and 7000 New Utrecht Avenue in Bensonhurst/Dyker Heights. The company has posted signs in the Park Slope store stating that the union is misrepresenting the supermarket and misleading customers.
"I hope everything gets straightened out because this is really killing me," said Leslie Callier, 63, an employee of the Park Slope Key Food for 32 years. "I want to be inside. I want to go back to work."
The GoFundMe campaign has raised nearly $16,000 of its $100,000 goal so far. Click here to contribute.