Key Food Employees Remain Locked Out After 25 Days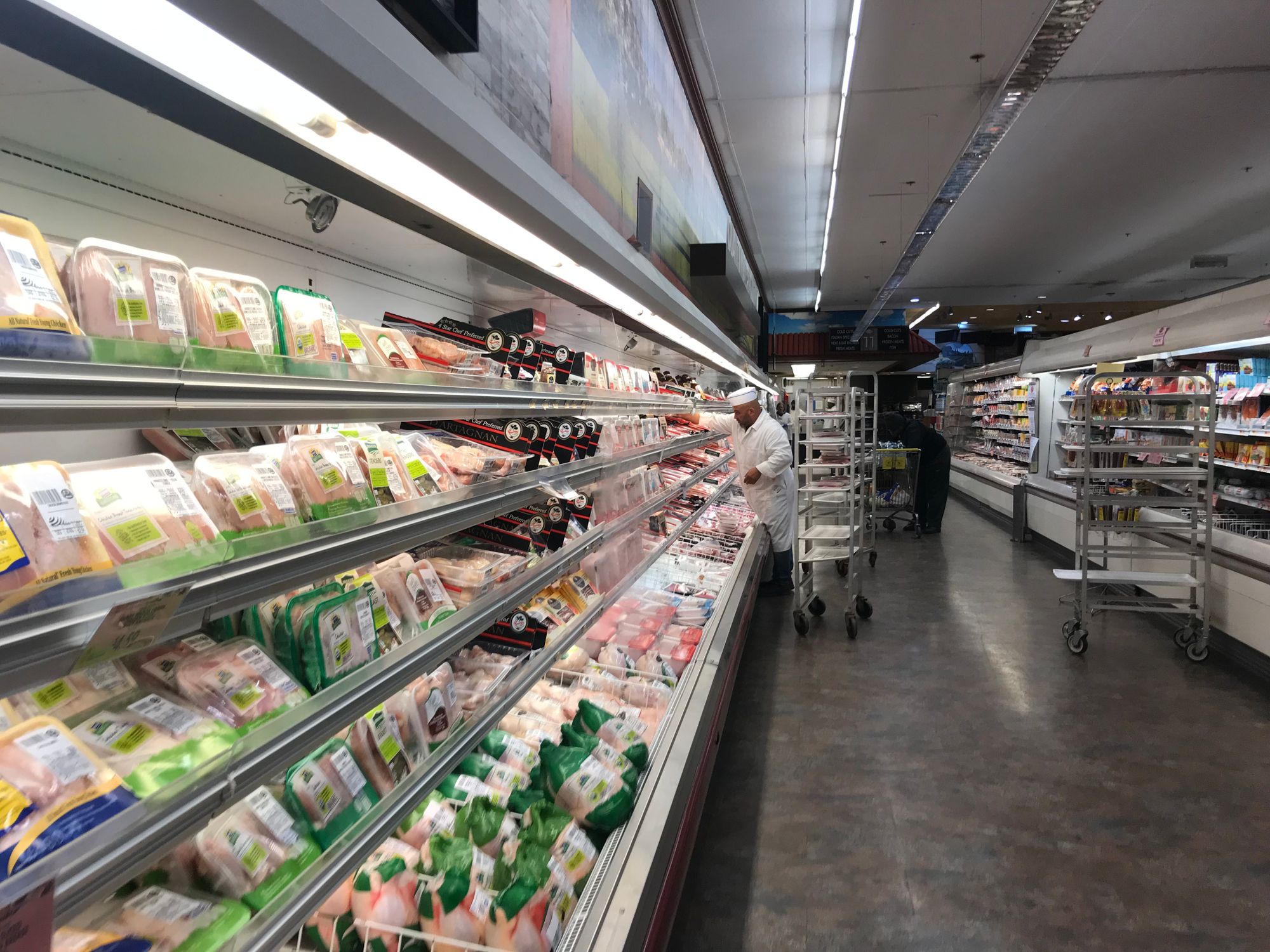 PARK SLOPE – After another round of negotiations on Tuesday, April 30, dozens of Key Food employees remain locked out of their jobs.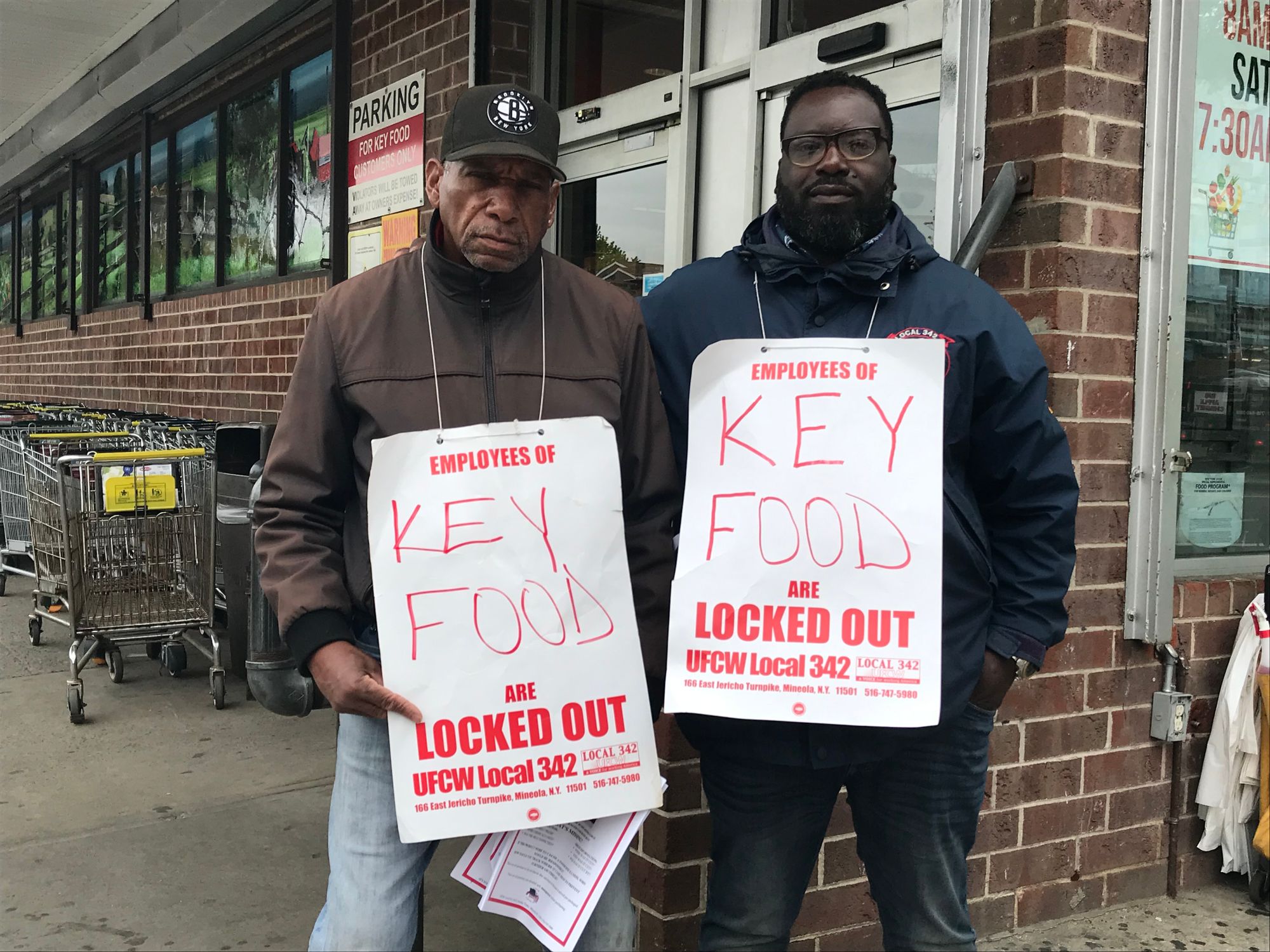 Local 342, the union representing the 38 Key Food meat department employees, met with the owner of the stores yesterday to discuss contract negotiations. The business owner has been "dragging his feet," said Kelly Egan, Executive Director of Local 342, noting that the union has been trying to renegotiate a contract for more than two years.
Employees of Key Food's meat departments have been working without a renewed union contract for four and a half years. During this time, a total of 38 staffers working in the company's seven stores (four in Brooklyn and three in Long Island) have not received pay increases and are currently facing cuts to their healthcare and retirement benefits. The workers are fighting for fair wage increases and for their benefits packages to remain as they are. The employees were locked out of their jobs following a protest on April 6. Dozens showed support for the workers at a rally ten days later.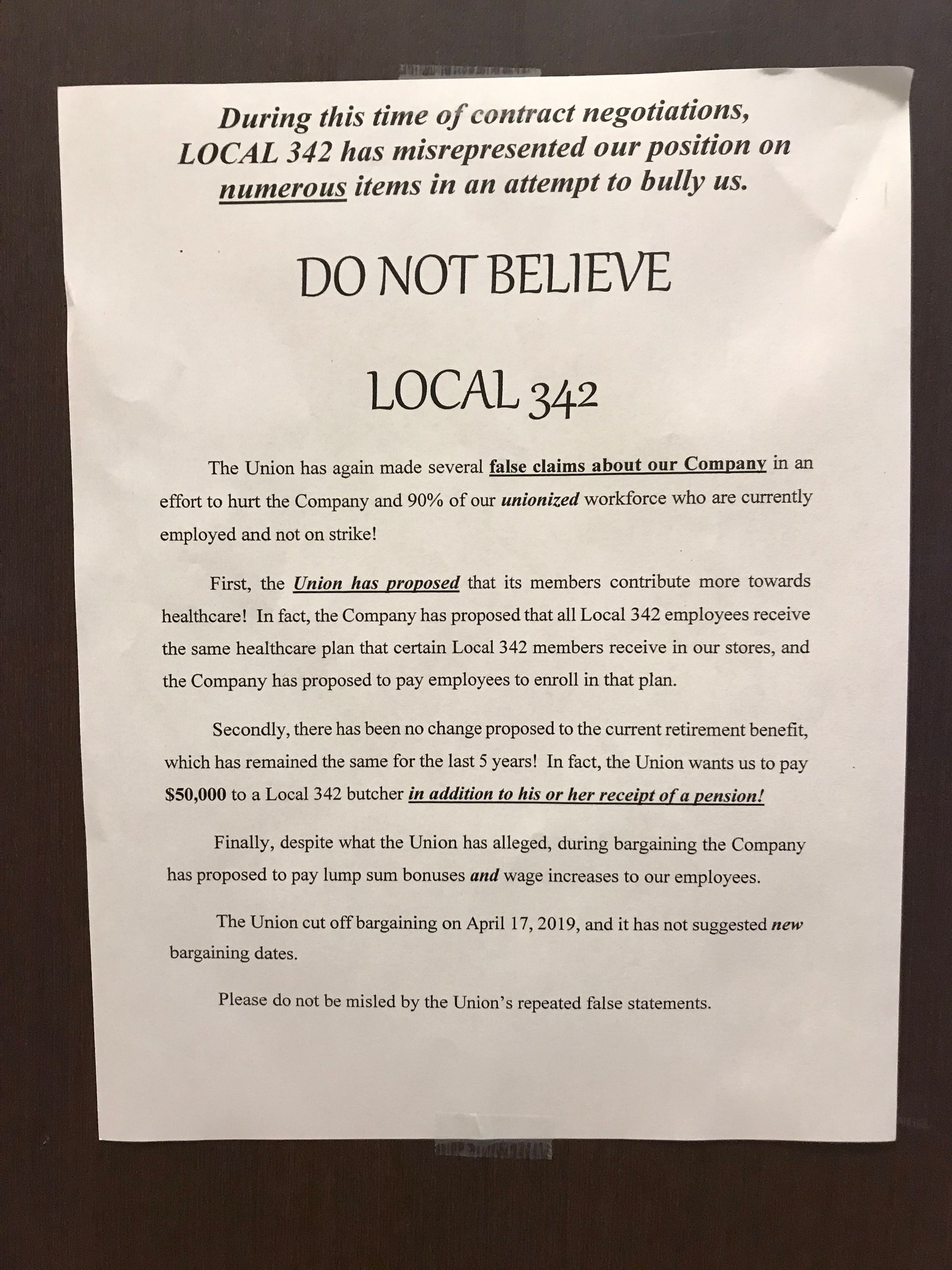 Signs posted throughout the Park Slope Key Food at 120 5th Avenue demand that Local 342 "Stop Bullying Us" and argue that the union is misrepresenting the supermarket and misleading customers. One signs reads:
"…the Company has proposed that all Local 342 employees receive the same healthcare plan that certain Local 342 members receive in our stores, and the Company has proposed to pay employees to enroll in that plan."
"…there has been no change proposed to the current retirement benefit, which has remained the same for the last 5 years!"
"…despite what the Union has alleged, during bargaining the Company has proposed to pay lump sum bonuses and wage increases to our employees."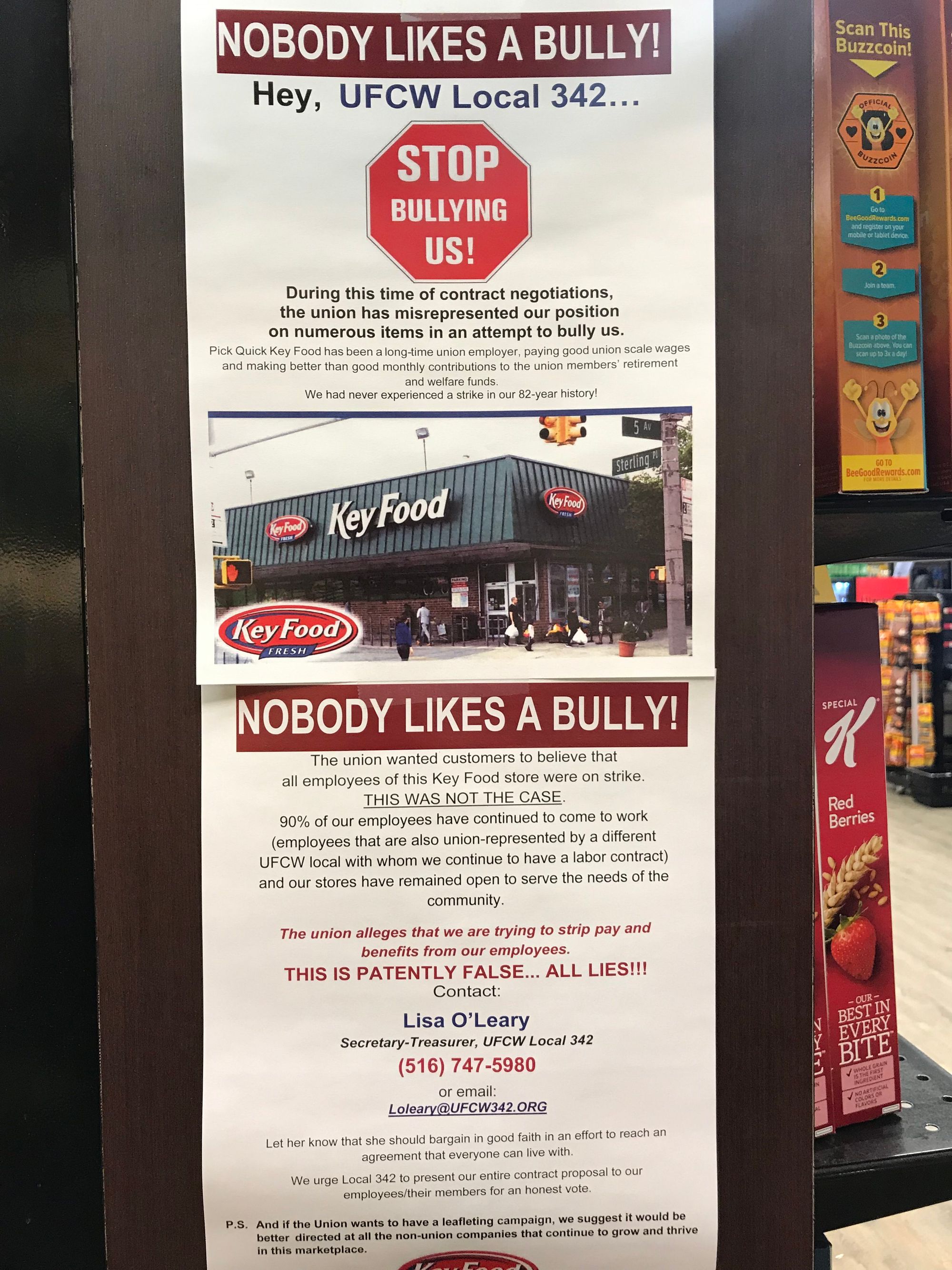 Now on day 25 of the lock-out, staff members are struggling to get by and just want to get back to work. Leslie Callier, 63, an employee of the Park Slope Key Food, has been picketing outside the store from 7am to 4pm nearly every day since being locked-out. "I'm stressed out. I can't take it," he told Bklyner Wednesday morning. Callier has worked at the store for 32 years.
"We're hoping they'll bring the guys back to work," added Denis Henry, an organizer for Local 342 who was picketing with Callier. "They're tired being out here. It's been four weeks already."
While Callier has been collecting unemployment benefits and receiving some financial assistance from the union's strike fund, he says he's still struggling. "It's not helping out…. The union gives a little bit but it's not like when I'm working. You know, we've got bills to pay, the cable, the electric, credit cards, rent. It's a lot."
Local 342 has asked the business to allow employees to return to work as negotiations continue, only to be "continuously" told no, according to Egan. "That would help out a lot," Callier said.
The company has offered to "bring some people in and leave some people out," Egan said over the phone. A committee elected by and made up of affected Key Food employees rejected the offer to allow only some staffers back to work, arguing, "it's all or nothing," Egan added.
Callier said that many customers have shown support by not shopping at the 5th Avenue store. "They will not shop. They keep going by."
"Everybody knows me. I get along with everybody. I love the work," he added. "I just hope everything works out and I can get back to work. That's what I want more than anything in the world."
Another negotiation session is scheduled for Thursday morning, May 2, in Uniondale, New York.