DOT To Complete 4th Ave Bike Lane In Sunset Park This Year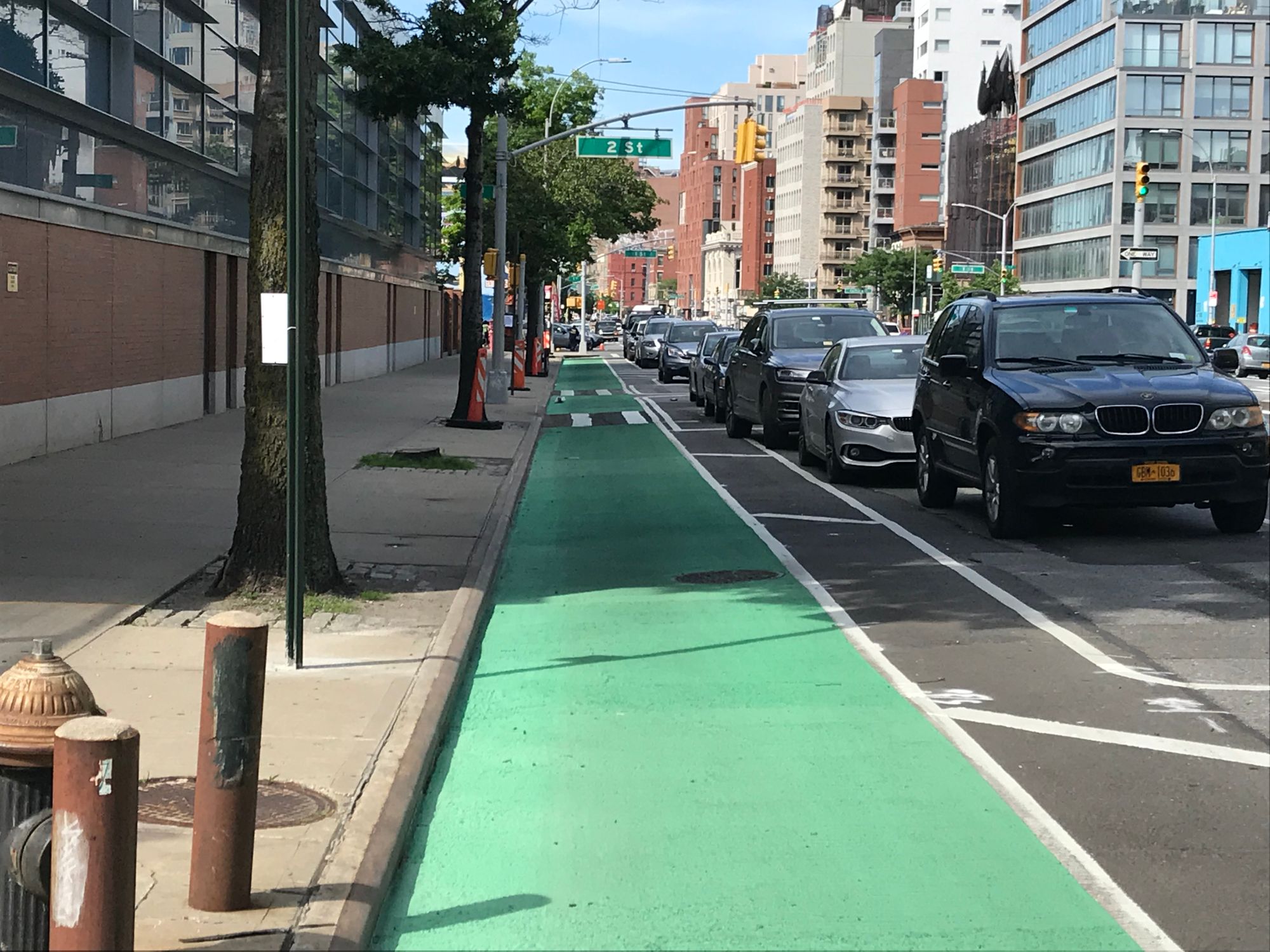 SUNSET PARK – Following a spate of bicycle-related fatalities this year, including the July 29th death of 30-year-old Em Samolewicz on 3rd Avenue, the city announced on Wednesday that the NYC Department of Transportation (DOT) will accelerate work on the Sunset Park portion of the 4th Avenue protected bike lane.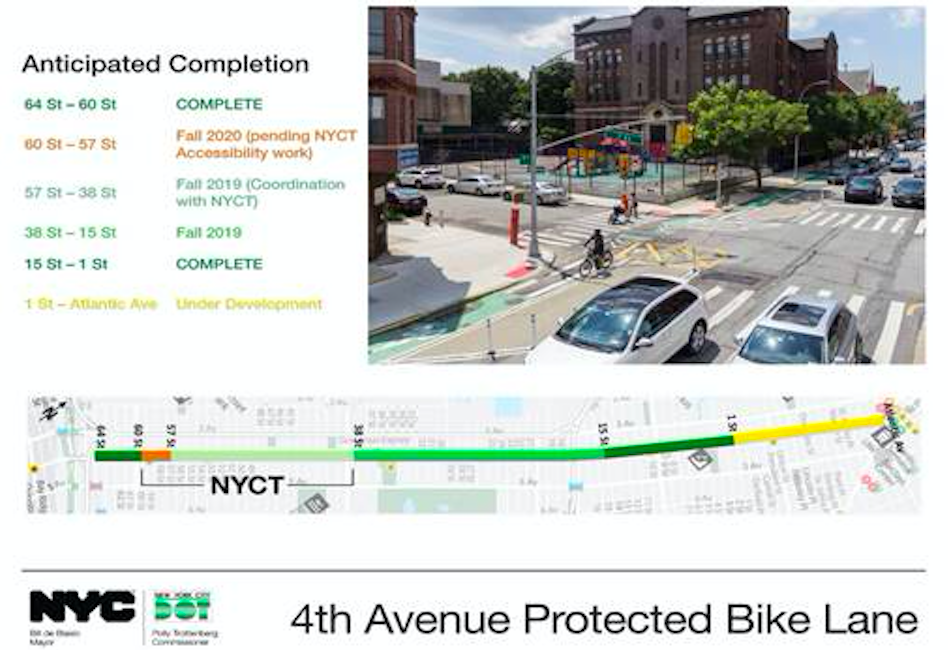 As part of the mayor's recently announced $58 million Green Wave initiative to add 30 miles of bike lanes per year, hire more DOT staff, and increase NYPD bike lane enforcement at "crash-prone areas," the 4th Avenue bike lanes will feature four miles of protected paths that connect 64th Street to 1st Street—from northern Bay Ridge and Sunset Park to Gowanus and Park Slope.
In December 2017, DOT presented plans to install protected bike lanes, and other improvements, along 4th Avenue from 65th Street to Atlantic Avenue in an effort to provide bicyclists a direct route from Bay Ridge to Downtown Brooklyn. DOT crews completed the Park Slope/Gowanus portion of the 4th Avenue protected bike lane, from 15th Street to 1st Street, in the spring and finished a section of the Sunset Park portion, from 60th Street to 64th Street, last year.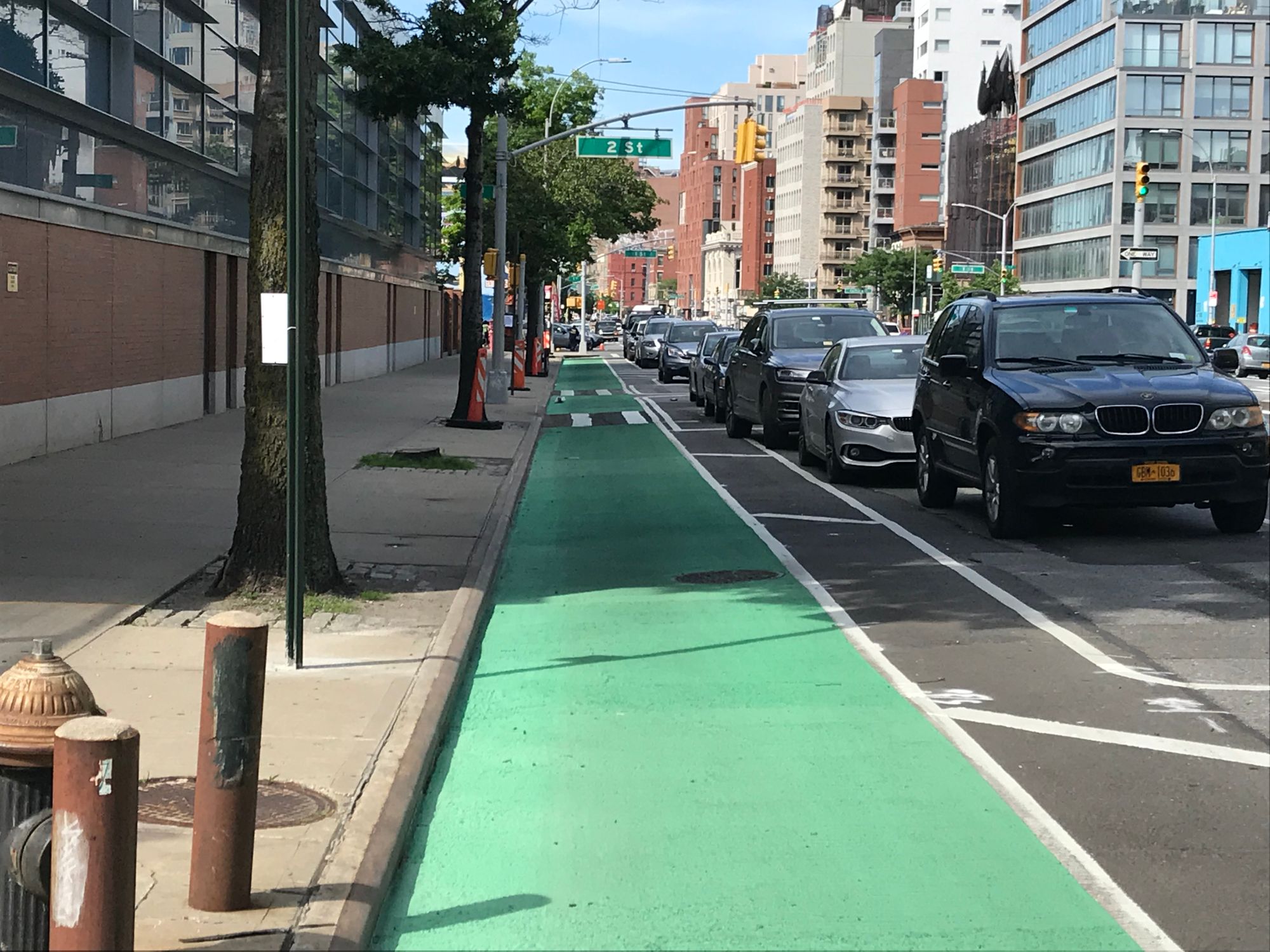 Ongoing MTA work to repair the N and R subway tunnel has delayed DOT from extending the bike lane from 60th to 38th Street. "The majority of the MTA work will be completed this fall allowing the bike lanes to be installed here by the end of the year," according to a DOT release. "However, [MTA] construction will continue from 57th Street to 60th Street, and the protected lanes along that section of the Fourth Avenue lane will remain incomplete until 2020 or 2021."
Work will continue on the bike lane from 15th Street to 38th Street this summer, while work heading farther north from 1st Street will not begin until 2020, after DOT analyzes traffic along this strip and finalizes the design.
The 4th Avenue bike lane project includes: installing curbside, parking-protected bike lanes on each side of the avenue; painting new pedestrian islands at intersections; and updating parking regulations and expanding metered parking.
"As a biker myself, I live the dangers of our streets almost daily. And I can attest that protected bike lanes aren't just safer, they save lives," said Council Member Carlos Menchaca, who represents Sunset Park. "We've needed a protected bike lane on Fourth Avenue for a long time, and I am proud to stand beside the Department of Transportation to announce its arrival by year's end. This is a victory for our neighbors and members of the cycling community who live and work in and around Sunset Park."
Em Samolewicz was the second bicyclist killed on 3rd Avenue in Sunset Park this year. On January 1, 26-year-old Hugo Garcia was killed after he was doored on the avenue and thrown into oncoming traffic. As part of Wednesday's announcement, DOT also committed to re-evaluating safety along 3rd Avenue.
DOT also noted that construction on major segments of the Brooklyn Waterfront Greenway will begin next year on 3rd Avenue and Hamilton Avenue. "Once the project is completed in 2022, Red Hook and Sunset Park will be connected for the first time by protected lanes."