Despite Recent Daytime Shootings, Authorities Assure Public That Downtown Brooklyn is Safe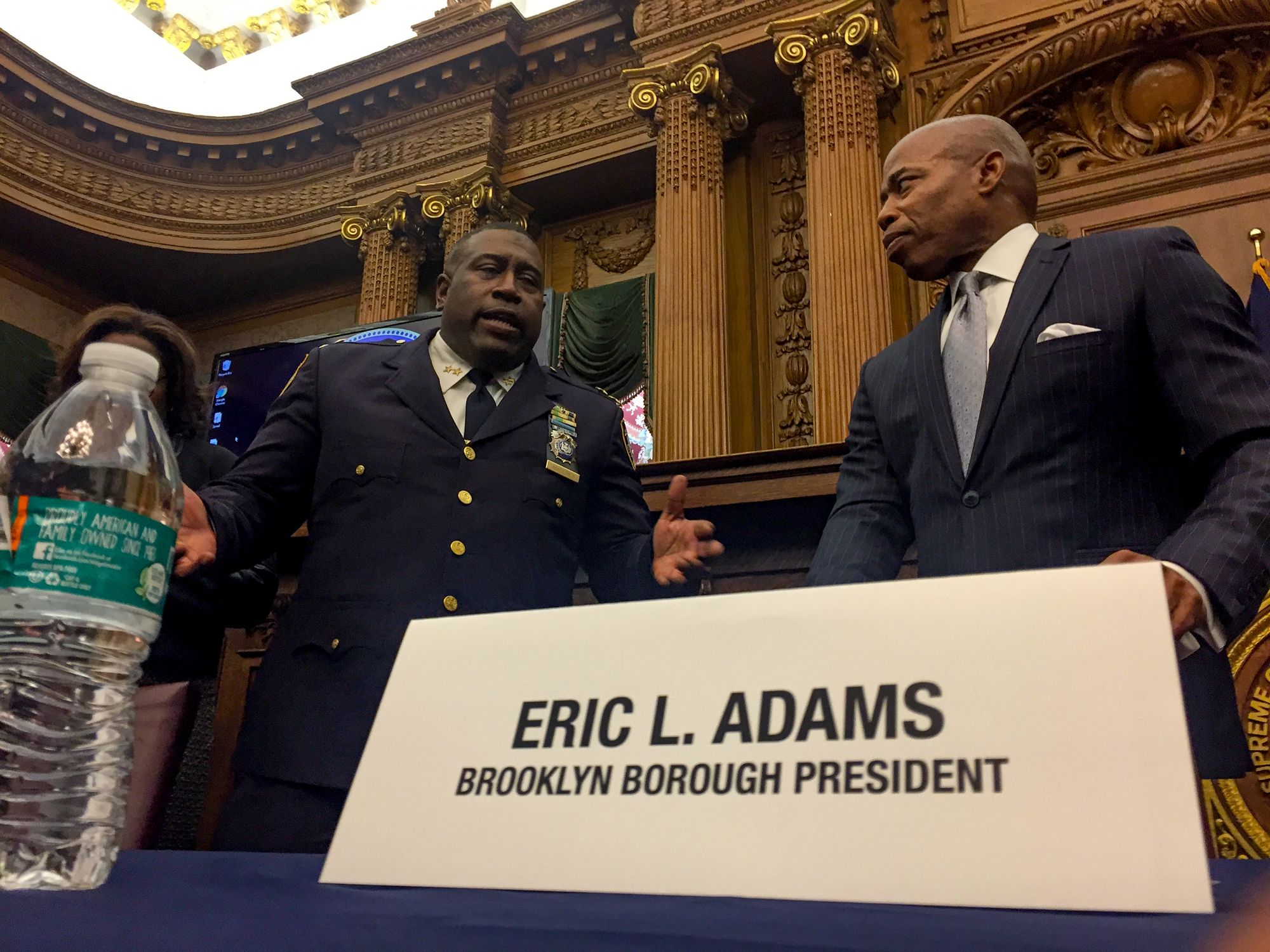 DOWNTOWN –  Downtown Brooklyn will be economically productive as well as safe this holiday season, promised Brooklyn Borough President Eric Adams at a press conference at Borough Hall on Monday afternoon.
Following a series of shootings in the area – one of them fatal – public officials and business leaders have begun coordinating efforts to prevent more violent incidents in the popular shopping district.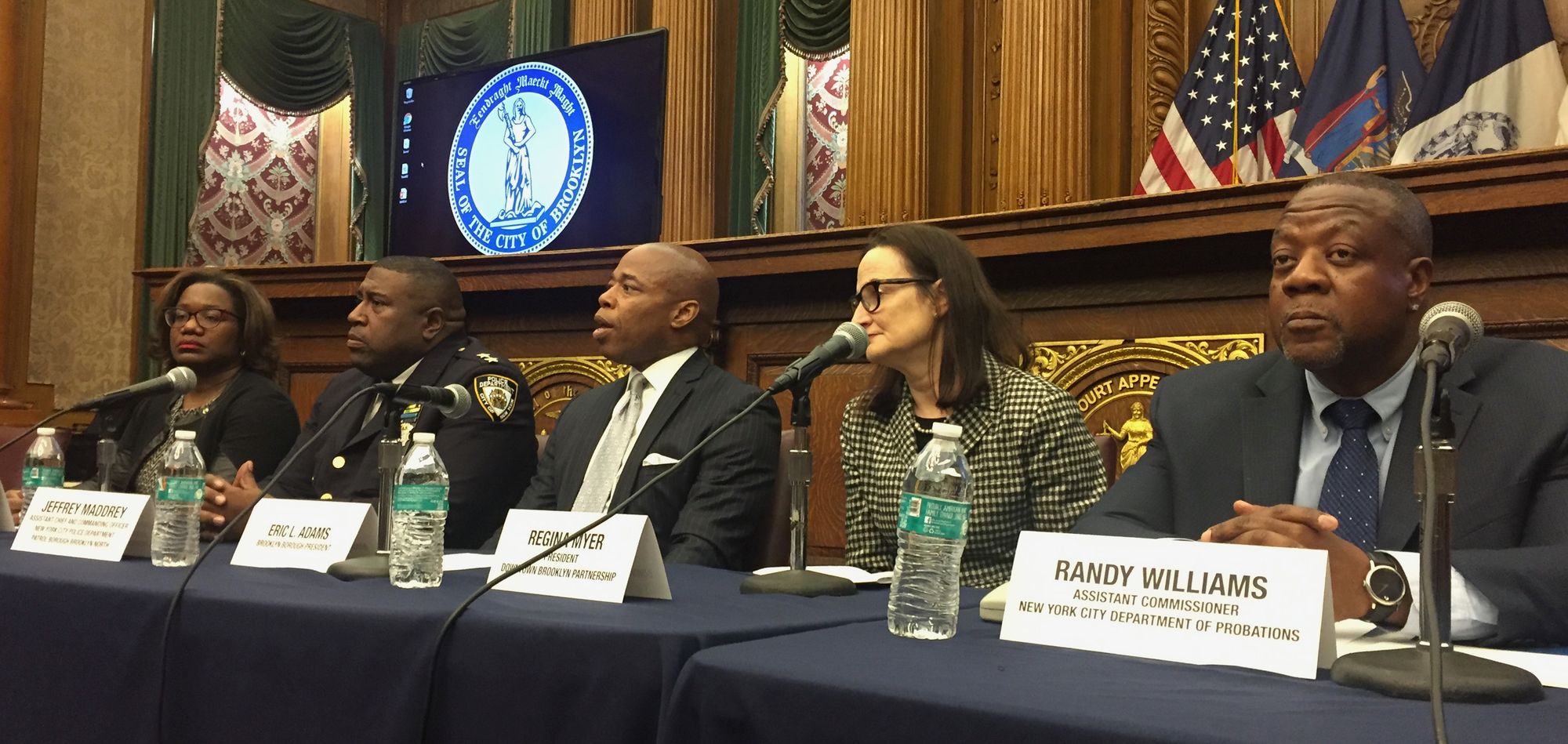 Adams said that the courts, the probation offices, and the schools that are all located in the area, contribute to making Downtown Brooklyn a very complicated area to police.
"The key term here is collaboration," said Adams. "The coordination of coming together as a unit to provide the necessary safety has been extremely successful in this area."
Adams explained that court personnel coordinating with local police officers caught a number of individuals who were trying to hide guns in construction sites during court visits.
"That's the coordination we'd like to celebrate today and that's the coordination we want to
continue to talk about," said Adams. "Not just waiting until there's some type of beef that plays out in the street but communicating beforehand."
"A big part of this is the intelligence gathering," said NYPD Assistant Chief Jeffrey Maddrey,
who sat to Adams' right. He said that sharing information between different city agencies like the courts and probation, as well as business owners, has helped his department allocate new resources.
"We were able to put the extra police officers down here in the appropriate places and we think we are seeing the results," said Maddrey.
The last shooting in the neighborhood was on Nov. 7 and resulted in the death of 25-year-old Carlton Spencer inside the City Point shopping center. There was another shooting incident on Oct. 1, which wounded two teenagers, and another one on July 13, which sent three people to the hospital. Two of the three injured were bystanders. Both of these incidents were daytime shootings in the Fulton Mall outdoor shopping complex.
"Gun violence is extremely dangerous. A bullet leaves the barrel of a gun, it does not
discriminate on who the target or who it strikes," said Adams.
Maddrey confirmed that all of the recent shooting incidents were gang-related.
Regina Meyer, president of the Downtown Brooklyn Partnership, said that her organization has replaced all the cameras on the Fulton Mall to help improve security.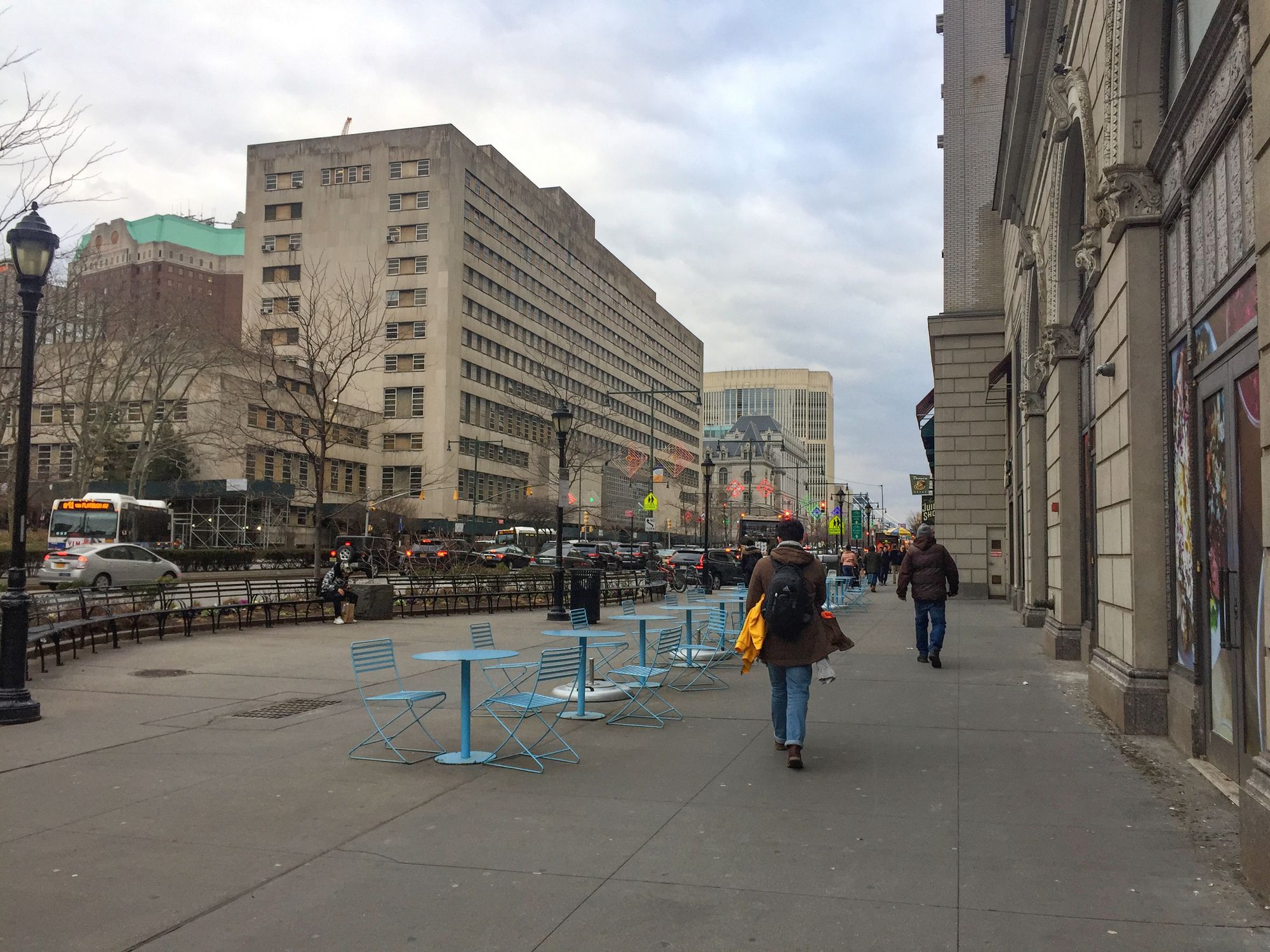 "They were outmoded, so we need to keep up with technology," she said.
Cameras were instrumental in capturing images of five suspects who fled the scene of the July 13 shooting.
Adams said, "If there is ever an example of a success story of business and policing and public safety coming together, I think it could be really signified here."