After Another Daylight Shooting Near Fulton Mall, Borough President Responds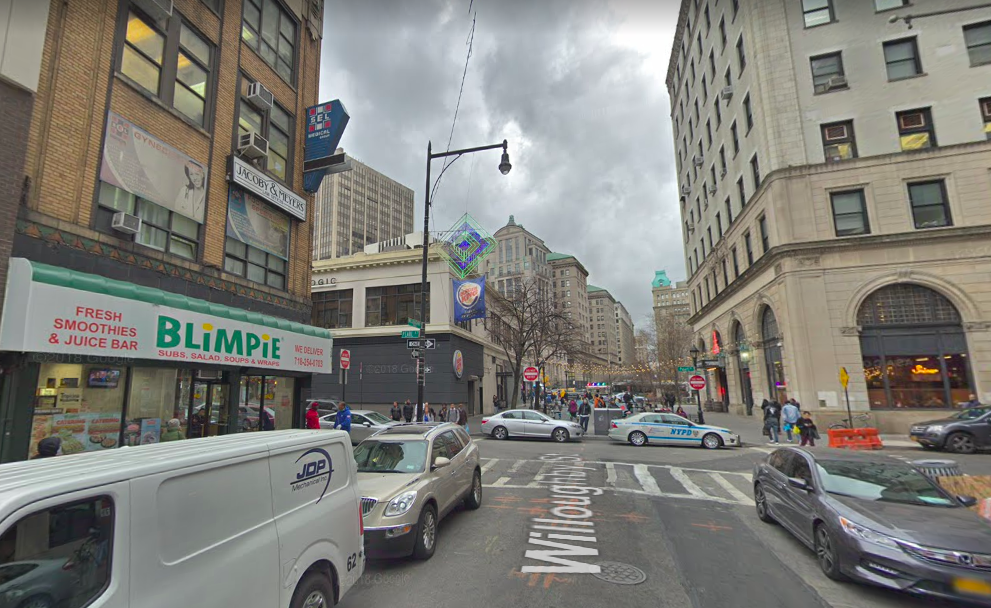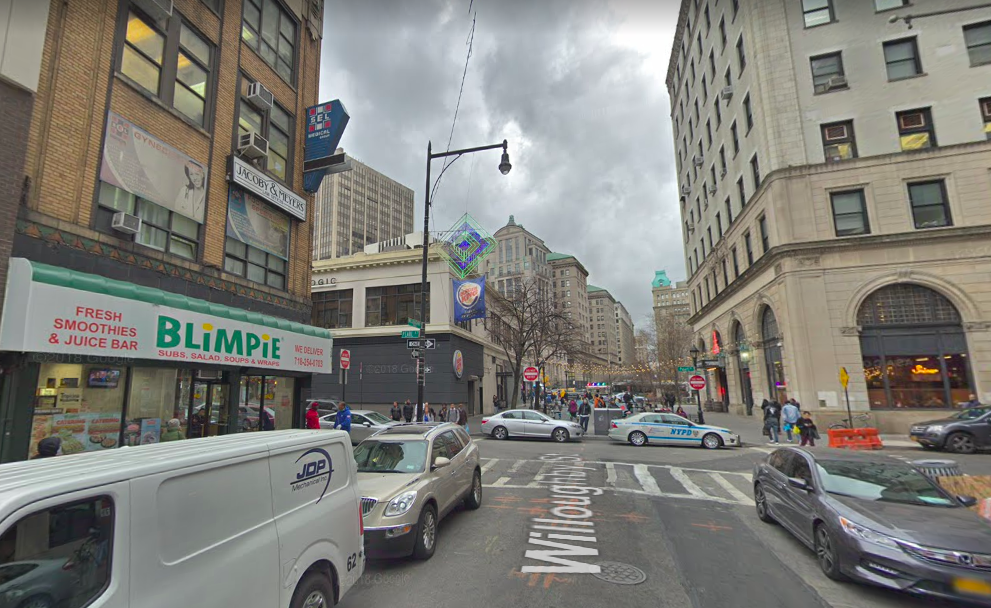 DOWNTOWN – After a third daylight shooting in as many months near the Fulton Mall, Borough President Eric Adams has called for a meeting of local stakeholders to discuss curbing violence on one of Brooklyn's major pedestrian thoroughfares.
Yesterday, around 3:40 pm, shots were fired at the corner of Willoughby and Pearl Streets in Downtown Brooklyn, just off of Fulton Street, said police. A nearby NYPD officer heard multiple gunshots, but police were unable to confirm exactly how many.
Following the incident, an 18-year old man transported himself to the nearby Brooklyn Hospital with a graze wound to his leg, said police.
Later in the day, two other individuals who were possibly involved in the shooting also made their way into Brooklyn hospitals, according to police: a 19-year-old at Brooklyn Hospital and a 15-year-old to Kings County Hospital, both with non-life threatening graze wounds as well.
The non-fatal, afternoon shooting sent crowds running for cover on the warm fall day in a typically busy section of the borough, just a block from Borough Hall. The incident prompted Borough President Adams to release a statement regarding the shooting, and those that have preceded it:
"The Downtown Brooklyn community was deeply impacted today by gunshots fired in broad daylight, the third such incident in effectively as many months. Young people were in the immediate vicinity of this shooting, as were members of my office," said Adams.
"Gun violence anywhere is unacceptable, and it is particularly heinous for what appears to be gang-related activity threatening vulnerable children, families, and seniors around the busy Fulton Mall area. In the coming days, I will convene local stakeholders to discuss how we will collectively work to make this neighborhood safer at all hours of the day."
Prior to yesterday's shooting, another took place on Wednesday, August 1, at MetroTech Center, just a block away. Again following a verbal dispute, that shooting took place around 11:15 am, though luckily no-one was hit as two or three shots rang out near the busy business plaza.
In July, another shooting injured three people, including two innocent bystanders.
The shooting took place on Friday, July 13, around 1:45 pm at Fulton Street and Gallatin Place. According to a preliminary investigation, a 28-year old man was arguing with several others directly prior to the shooting, said police. A number of shots were fired, and one struck the 28-year old in the left hand.
Two bystanders were injured as well: a 31-year old man was hit in the right leg, while a 27-year old woman suffered graze wounds to both arms, said police. All three were transported to the hospital in stable condition—the two men to Methodist Hospital and the woman to Brooklyn Hospital.
Borough President Adam's statement regarding the upcoming meeting was sent yesterday evening, though exact dates and participants have not been set. We will update as new information is available.