Demolition Permits Filed For 80 Flatbush Avenue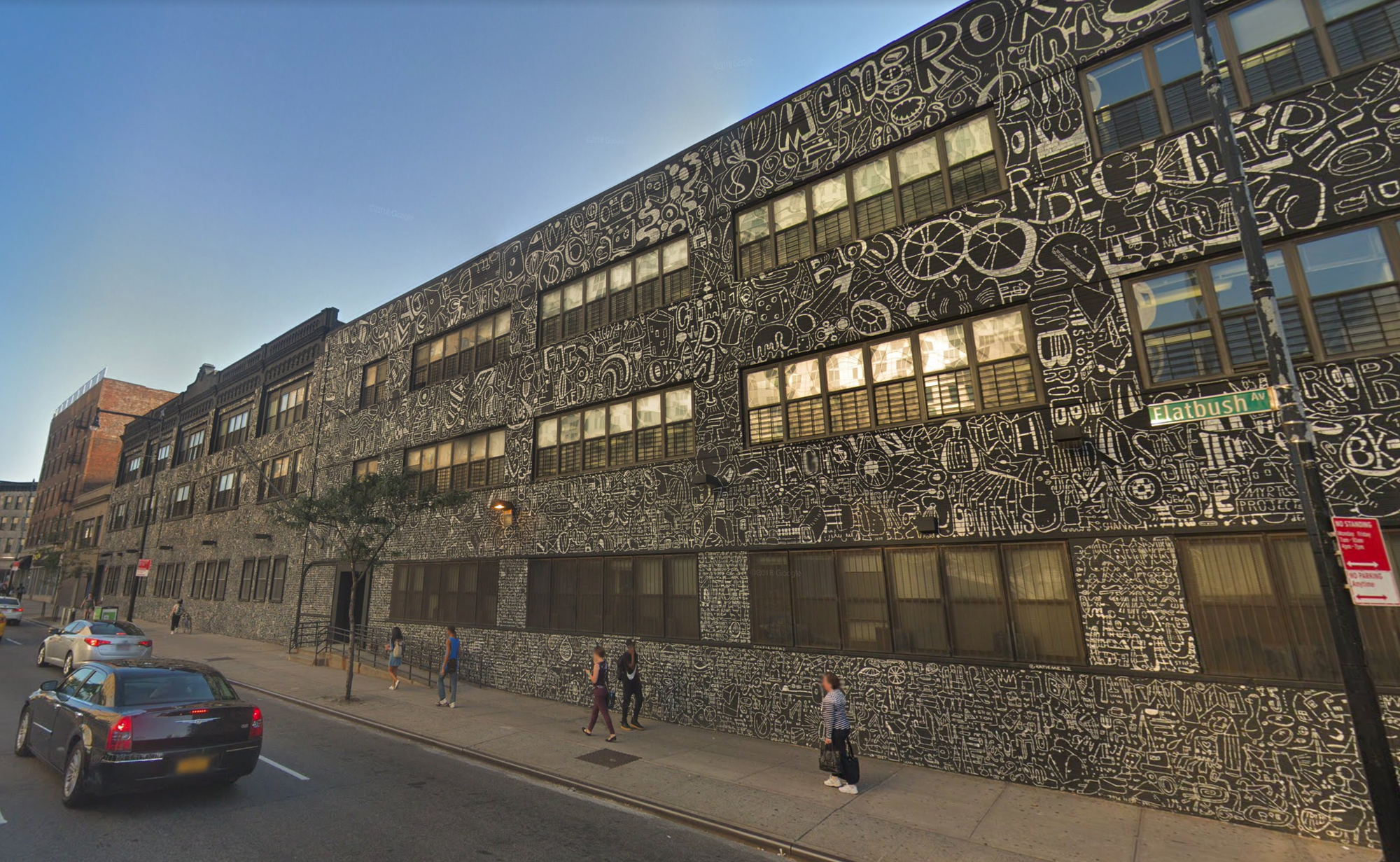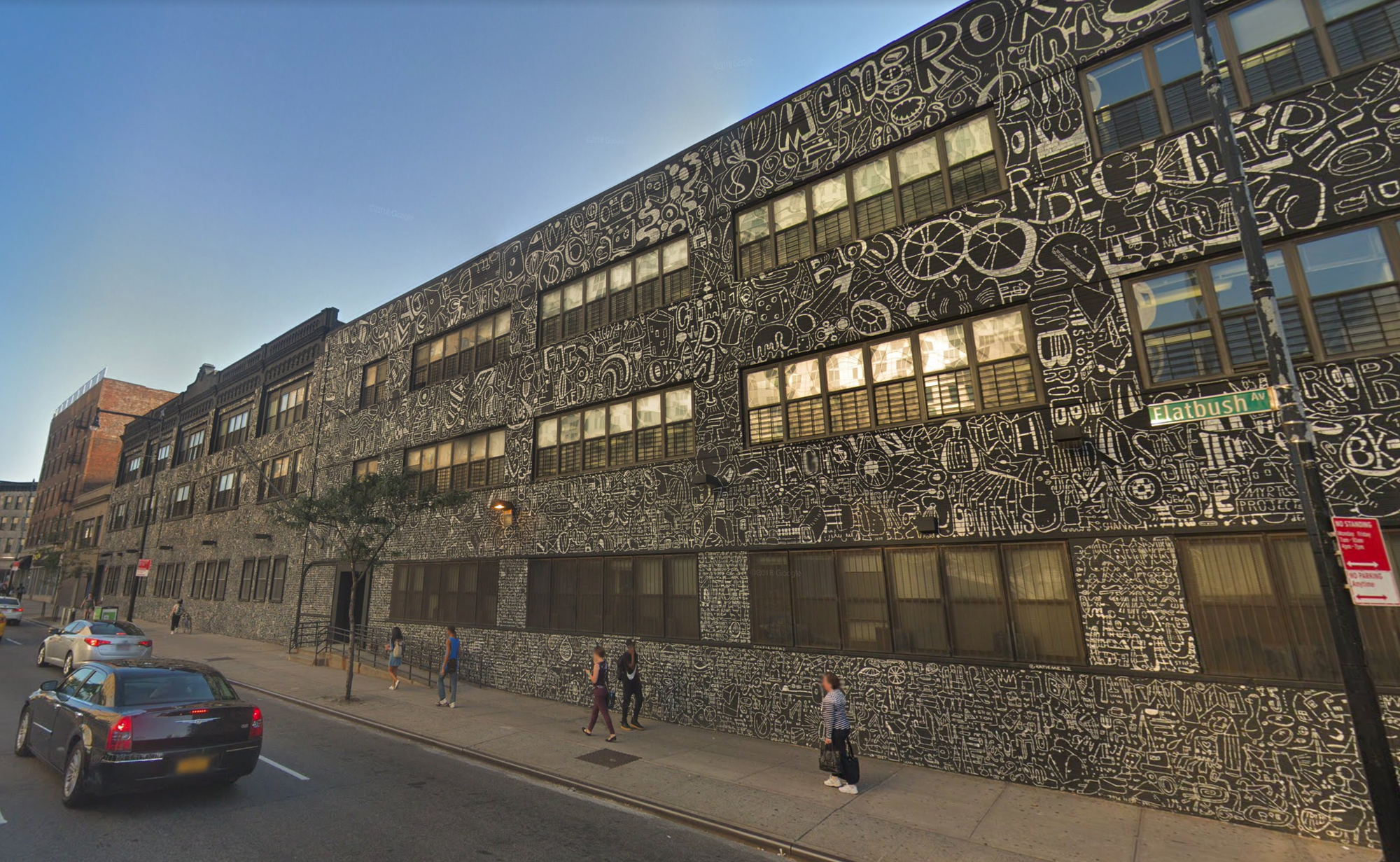 This is your last chance to take some photos of the mural at 80 Flatbush Avenue – work by Brooklyn artist Katie Merz.
Applications for permits to start the demolition of the buildings on the block that will be home to Alloy's massive 80 Flatbush Project were filed with the Department of Buildings on January 22. Buildings at 80 Flatbush, 90 Flatbush and 102 Flatbush – the length of the block facing 300 Ashland – will be demolished "by hand."
Plans for 80 Flatbush were approved by the city back in September.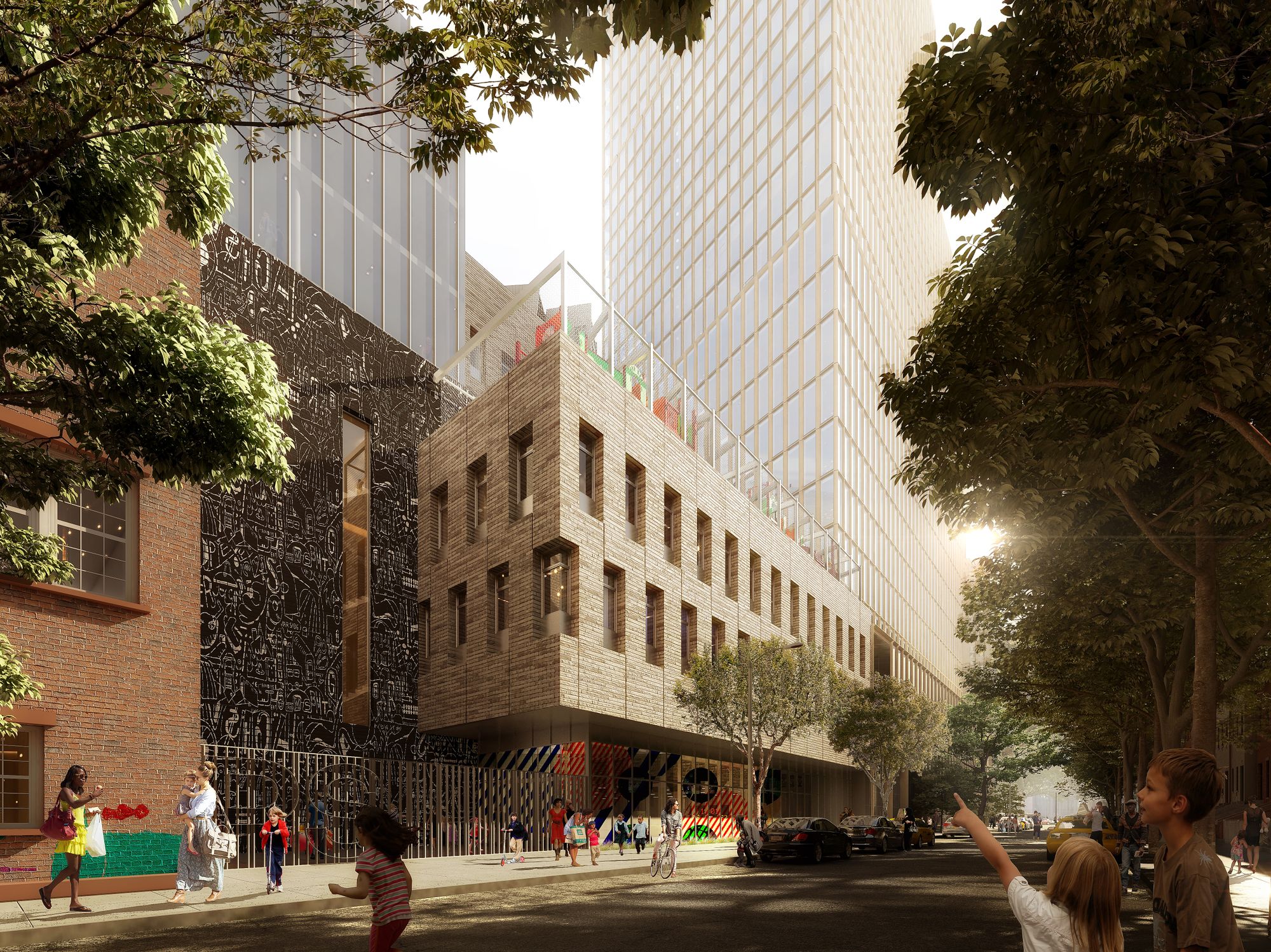 We reported back then that:
The project's floor area ratio (FAR) was reduced from 18 to 15.75, eliminating 130,000 square feet from the five-building project which includes two towers. The height of the taller of the two towers was cut from 986 feet to 840 feet while the other tower, which will be on the corner of Flatbush and State, was reduced from 561 feet to 510. The total number of apartments in the project was decreased from 900 units to 870, according to 6sqft, however, the promised 200 units of affordable housing will remain.
Along with the residential units, 80 Flatbush will include two schools, 15,000 square feet in cultural space, and 40,000 square feet in ground-floor commercial/retail space. Locals opposed to 80 Flatbush argued that the project is out-of-scale for the neighborhood, would increase congestion, and would block the sun at nearby public spaces.
The project is expected to be completed in 2025.