Create Your Own Summer Camp With Brooklyn's Many Attractions
Some kids — and parents — prefer a summer of family-led Brooklyn exploration over traditional summer camps.
So we've put together a list of museums, beaches, and trails to explore. Additionally, check out unique Brooklyn activities while you're out, like the most creative ice cream shops, the last remaining independent bookstores, free Brooklyn pools, and a guide to the best beaches.
Stay updated with our events calendar for fun kids activities as well as parents' night out extravaganzas!
Museums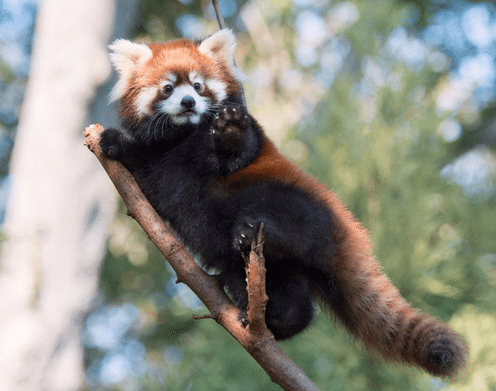 Prospect Park Zoo
Where: 450 Flatbush Ave., 718-220-5100
What: Spend a day at the Prospect Park Zoo petting various kinds of goats, finding footprints on the discovery trail, and watching the sea lions be fed.  Sea lion feedings are at 11:30, 2:00, and 4:00. The Prospect Park Zoo also has classes, camps, and family programs.
How much: Adults $8, Children 3-12 $6, Seniors $6
*Membership to Wildlife Conservation Society grants you access to Prospect Park Zoo, Bronx Zoo, Queens Zoo, Central Park Zoo, and the NY Aquarium.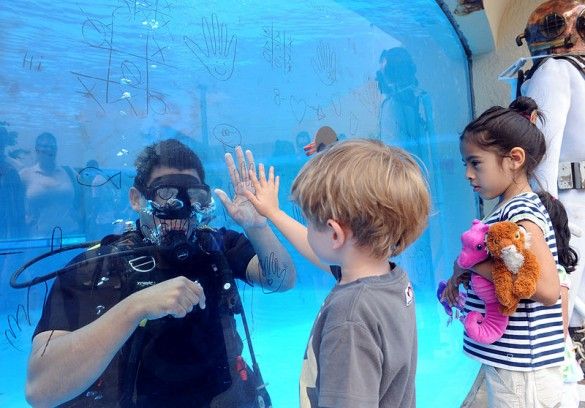 New York Aquarium
Where: Surf Ave and West 8th St., 718-220-5100
What: At the aquarium, watch animal trainers feed penguins and sea otters.  Watch the sea lion show! Camps, daily activities, and family activities are also available.
How much: $11.95 online
*Membership to Wildlife Conservation Society grants you access to Prospect Park Zoo, Bronx Zoo, Queens Zoo, Central Park Zoo, and the NY Aquarium.
Brooklyn Museum
Where: 200 Eastern Parkway, 718-638-5000, information@brooklynmuseum.org
What: Exhibits this summer include Georgia O'Keefe: Living Modern (until July 23) and We Wanted a Revolution: Black Radical Women, 1965-85 (until September 17). Egyptian mummies are one of the cool permanent exhibitions.
How much: Adults $16, Students $10, Ages 19 and under free (suggested donations)
Jewish Children's Museum
Where: 792 Eastern Parkway, 718-467-0600
What: Kids travel back in time to the beginning of the earth and experience the creation. Kids also experience what it was like in Abraham's tent, experience Mount Sinai, and build a miniature tabernacle.
How much: $13, children under 2 are free
Brooklyn Children's Museum
Where: 145 Brooklyn Ave.
What: Three floors of hands-on science, art, and culture are available for kids up to age 10. How much: $11 per person
New York Transit Museum
Where: A decommissioned subway station at the corner of Boerum Place and Schermerhorn Street.
What: Kids get to experience what it was like to build the subway tracks 100 years ago. Yet, the best part for most kids is the collection of vintage subway cars they can explore.
How much: Adults $10, Children 2-17 $5
City Reliquary
Where: 370 Metropolitan Ave, 718-782-4842, info@cityreliquary.org
What: City Reliquary exhibits New York City artifacts–as random and bones and clothes–connecting our city's past to its present.
How much: Adults $5, children under 12 free
Beaches
Coney Island
Where: Take the Q, N, F, or D to Stillwell Ave.
What: Beaches! Rides! Ice cream! Playgrounds! Adventure!  Coney Island has it all. Spend a day at Luna Park, Deno's Wonder Wheel Amusement Park, and if your goal is to visit each amusement park, also try Adventurer's Park a short distance from Coney Island.
How much: Free and up!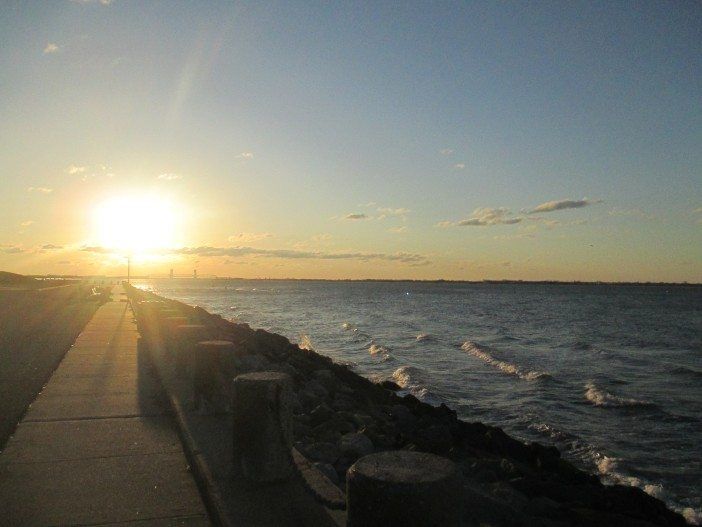 Manhattan Beach
Where: 760 Oriental Blvd., Accessible by the B1 and B49
What: Manhattan Beach offers two playgrounds, spray showers and wifi. Also, keep an eye out for the incredible horseshoe crabs that mate in the area.
How much: Free
Jacob Riis Beach
Where: Accessible by the Q35 which you can get at Kings Plaza.
What: Riis Beach was designed for the masses and therefore has abundant activities. Golf, playgrounds, ballparks, and concession stands are available.
How much: Parking is available for a small fee.
Fort Tilden
Where: Accessible by the Q35 which you can get at Kings Plaza.
What: Fort Tilden has become a hip place for young New Yorkers to hang out. In addition to swimming–and be mindful of the undertow!–ranger-led tours are available.  Rangers will point out much of New York's interesting wildlife.
How much: Free
Walking Trails
Brooklyn Botanic Garden
Where: 150 Eastern Parkway (near 2, 3), 455 Flatbush Ave (near B, Q, S), 990 Washington Ave (near 4, 5)
What: Kids have a special place at the Botanic Garden that includes a giant bird's nest, an elevated boardwalk, and an "insect hotel". Discovery stations are open at specific times and dates where volunteers help children explore nature. Download a Field Journal before you go.
How much: Adults $15, Seniors and students 12 and up $8, Children under 12 free, Tuesdays Free
Prospect Park
Where: Accessible at different points via F, Q, 2, 3, B
What: Prospect Park boasts over 500 acres of green space. There are trails through the trees that suddenly come upon a small waterfall. Popular destinations include the Audubon Center, the Carousel, LeFrak Center at Lakeside, and Lefferts Historic House. Check the Things To Do tab often as Prospect Park continually offers activities for kids including fishing and bird watching. Prospect Park is the perfect activity to pair with the Prospect Park Zoo.
How much: Free to explore. Various activities might include a small fee.
Owl's Head Park
Where: Shore Rd., 68 St., Colonial Rd.
What: Owl's Head Park is part of important Brooklyn history and geology. Canarsie Indians originally lived in Owl's Head Park and fished along the Hudson and in New York Harbor. The first Dutch settlers named the area Yellow Hook due to the yellow clay found there. The park got its current name in 1853, part of a re-branding campaign to help people forget about Bay Ridge's yellow fever epidemic. Owl's Head Park holds playgrounds, a skate park, a dog park, a fitness area, and majestic views. Mobile food trucks park on Colonial Road between 67th and 68th Streets
How much: Free
Marine Park Salt Marsh Nature Trail
Where: 2071 Flatbush Ave., 347-701-8674, info@saltmarshalliance.org
What: Marine Park Salt Marsh Nature Trail is just over 1 mile long (and although it's wide enough for strollers, it's not paved.) There are areas without a lot of shade, so bring sun block. Also, bring binoculars as this is a birdwatcher's paradise! Visit the Nature Center to learn more about local wildlife and the importance of the Salt Marsh.
How much: Free
Fort Greene Park
Where: Accessible via B, D, N, Q, R, C, G, 2, 3, 4, 5
What: Fort Greene Park is Brooklyn's first park and played an important role in American history. The Continental Army convened there and it was a formal burial site for 12,000 American martyrs that died on Prison Ships detained by the British Army. The 149 foot Doric column is the Prison Ship Martyrs Monument. Spending a day at Fort Greene Park is spending a day with American history. Special events like Yoga in the Park and Scavenger Hunts are often happening.
How much: Free to explore.
Happy camping!