City Debuts Temporary Green Space At Future Site Of Willoughby Square Park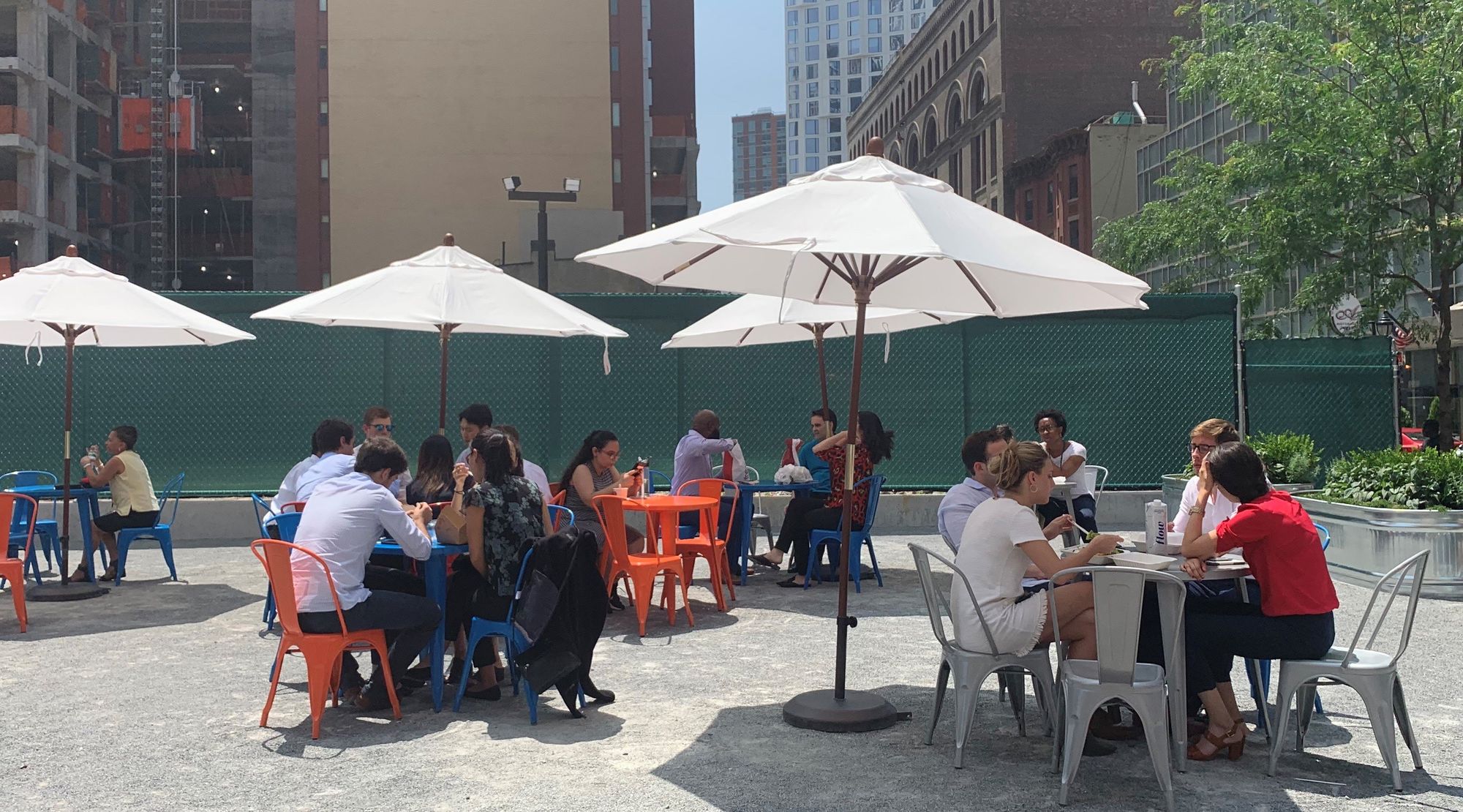 [UPDATED: Wednesday, July 10, 2019 at 4pm] A representative for American Development Group contacted Bklyner stating that the company "had actually secured the funding in advance of EDC pulling the contract and is currently in an active lawsuit with EDC over the unfounded cancellation of the contract."
DOWNTOWN – On Tuesday, the NYC Economic Development Corporation (NYCEDC), Council Member Stephen Levin, the Downtown Brooklyn Partnership, and Brooklyn Community Board 2 held a ribbon-cutting ceremony to celebrate a new temporary green space on the site where Willoughby Square Park will eventually be built.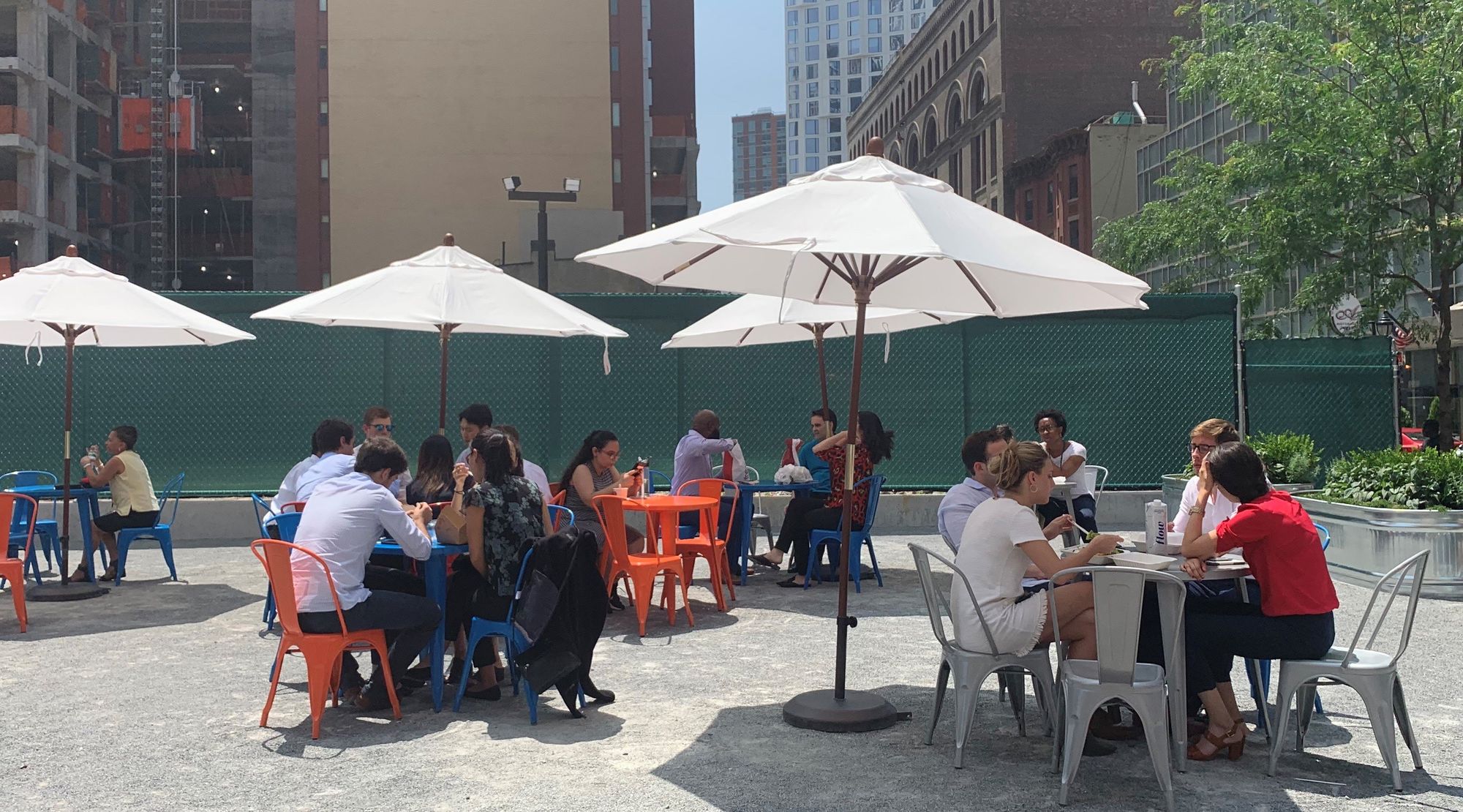 Open through Summer 2020, the pop-up park provides 15,000 square feet of open community green space.
As part of NYC's 2004 Downtown Brooklyn Redevelopment Plan, Willoughby Square Park was promised to the community when the Downtown neighborhood was rezoned. In 2013, the city awarded American Development Group the project to build a public park over an underground garage on the northern edge of Willoughby Square across from City Point. Residents—including some rent-stabilized tenants—of buildings located on the project site were evicted so that their homes could be demolished to make way for the development.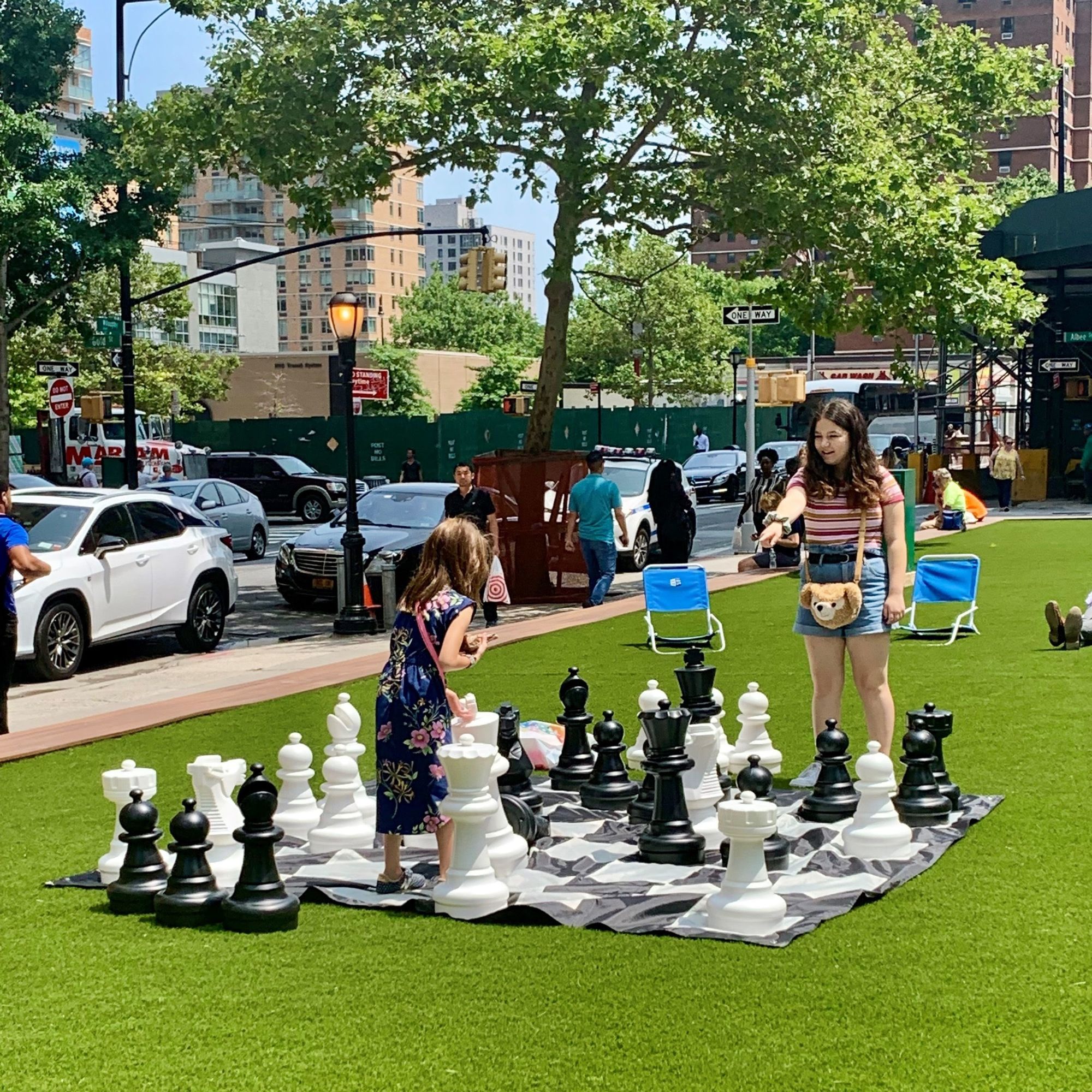 Earlier this year, NYCEDC announced that American Development Group was dropped from the project after the developer failed to secure financing for the garage and park.
In May 2019, NYCEDC announced a new plan for the site, nixing the parking garage. The city's new plans for Willoughby Square Park include 1.15-acres of green space, community amenities, and permanent public art that commemorates the neighborhood's connection to the abolitionist movement. The area is home to stops on the Underground Railroad.
"When NYCEDC developed our new plan for Willoughby Square, we worked to ensure there was green space available for residents to enjoy this summer," NYCEDC President and CEO James Patchett said in a statement."We are excited to open this space and look forward to the continued development of the full site, which will be an important addition to Downtown Brooklyn."
Willoughby Square Park will be designed and developed by Hargreaves Jones with construction scheduled to begin in 2020. Completion of the park is expected by 2022.
NYCEDC will work with the NYC Department of Cultural Affairs' (DCLA) Percent for Art program in selecting an artist for the public art piece. Artists who would like to be considered for the project can contact percent@culture.nyc.gov.