Willoughby Square One Step Closer To Reality In Downtown Brooklyn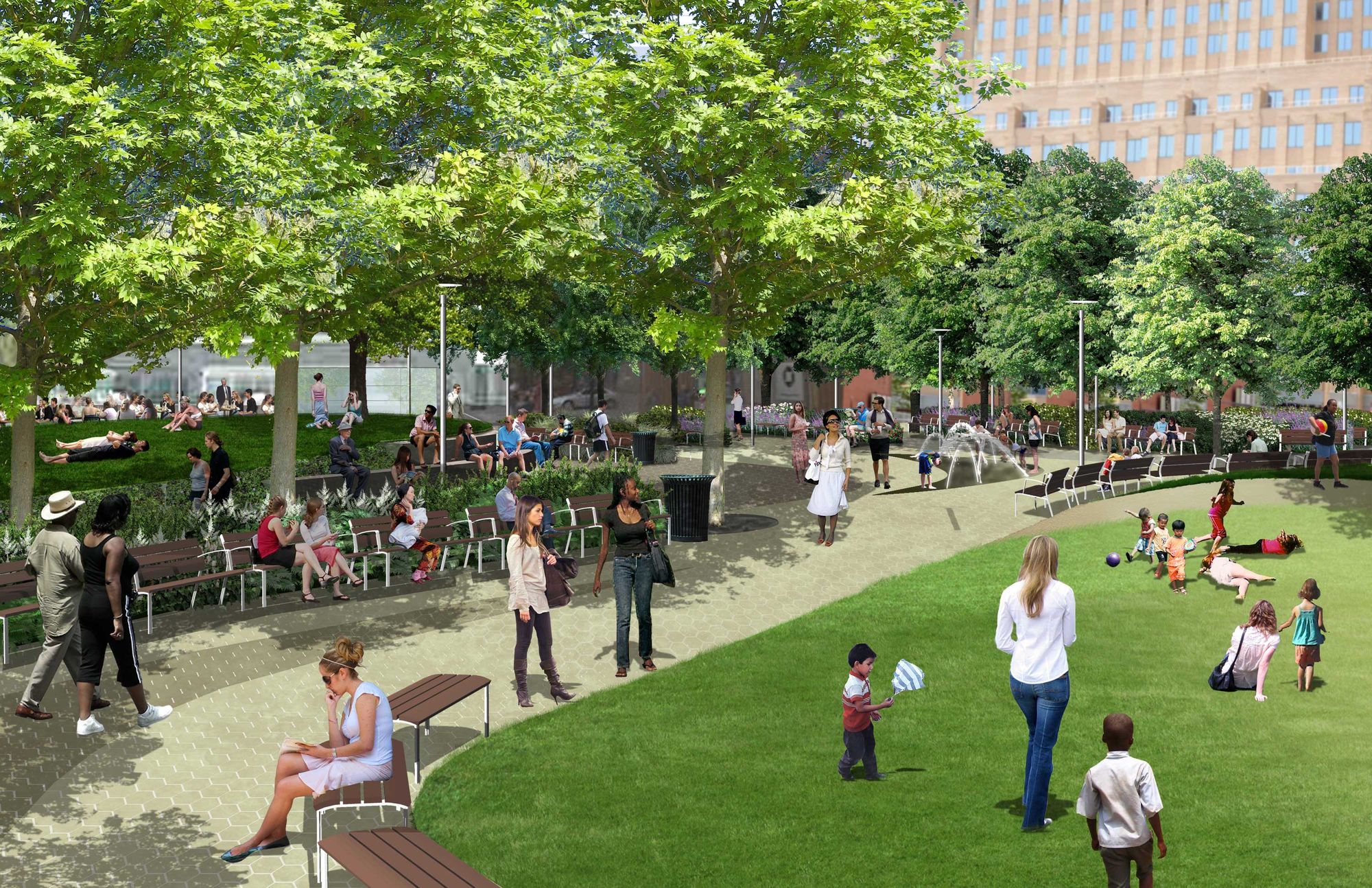 Downtown Brooklyn is about to experience more development changes.
Willoughby Square is one step closer to reality, as the City prepares to demolish 217 Duffield St., an office building between Willoughby and Fulton streets, to construct an underground parking garage with a park on top, according to YIMBY.
Renderings provided by the Economic Development Corporation picture Willoughby Square as a public green community space along the Fulton Sreet strip, but the agency says there is no specific timeline for when the park would be complete.
The much-anticipated Willoughby Square is part of the City's 2004 Downtown Brooklyn Redevelopment Plan and in 2008, it purchased the building for $23,500,000. Then, in 2013, the EDC reached a deal to construct the open space that is supposed to span more than half an acre on Willoughby Street.
Developers say Willoughby Square is expected to bring much-needed green space to an area dominated by office buildings and the bustling traffic on Flatbush Avenue. As of now, there hasn't been much progress besides prepping demolition at 217 Duffield St. The east side of the park along Albee Square remains a parking lot, YIMBY reports.