Work Begins At One Willoughby Square, A 34-Story Office Tower Across From City Point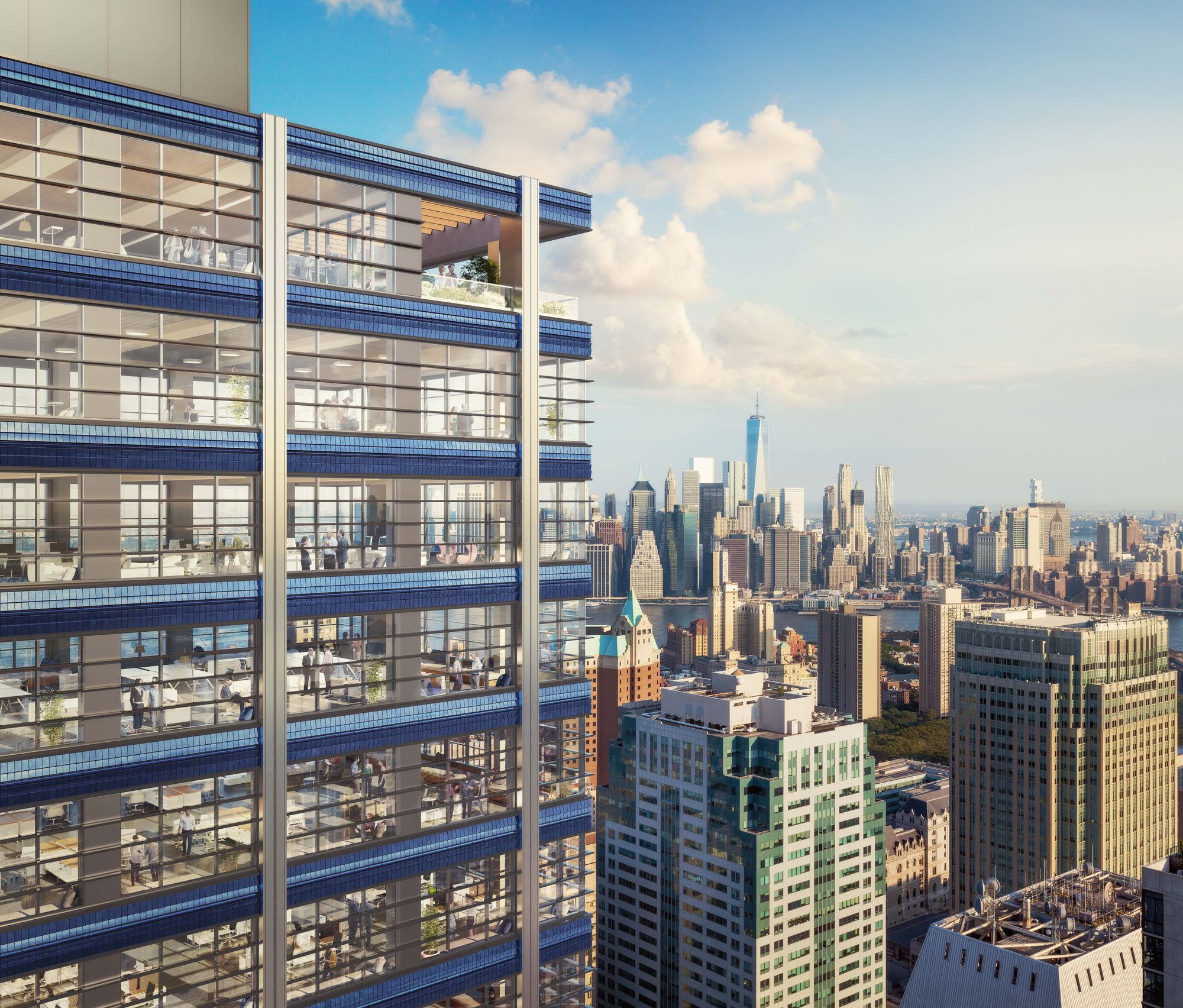 DOWNTOWN BROOKLYN – Crews have begun work on the foundation and lower levels of One Willoughby Square, a new 34-story office tower rising at 420 Albee Square across from City Point, New York YIMBY reports.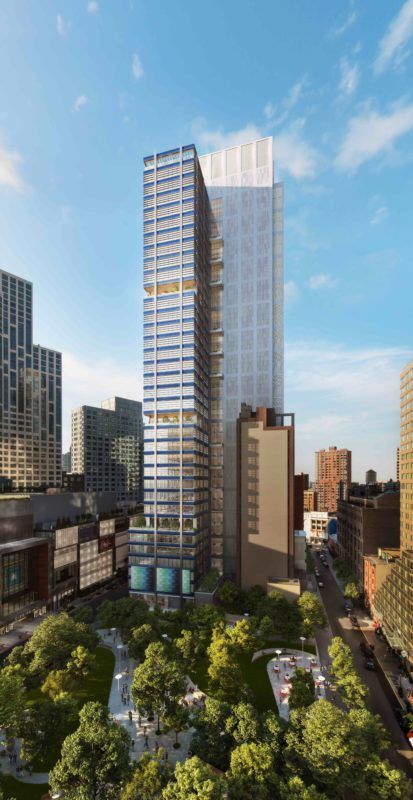 The site is visible from City Point's escalators which offer a vantage point of the Brooklyn Brewhouse sign overlooking the vacant expanse surrounded by green construction walls. Developed by JEMB and designed by FX Collaborative, the building will rise 495 feet high, offering 500,000 square feet of Class-A office space, according to YIMBY.
The building will be composed of a "series of stacked, multi-story lofts" with three "super-floors" incorporating 18 feet high ceilings and exterior loggias, Bklyner reported in December 2017. One Willoughby Square will feature a mix of oversized windows, blue glazed brick panels running along the perimeter of each level, and architecturally-integrated outdoor spaces.
Once completed, FX Collaborative will move into floors 7 through 9 of One Willoughby Square, occupying approximately 40,000 square feet of the development. A new, 300 seat public school will occupy the first six floors of the building. The 87,000-square foot school will have a separate entrance at Albee Square West.
The building is targeting LEED Silver Certification and is scheduled to be completed in early 2021.
Hargreaves Associates will design Willoughby Square Park, the long-awaited community green space that will sit on top of One Willoughby Square's underground parking garage. The proposed one-acre park was promised to the community back in 2004 when the Downtown neighborhood was rezoned. After scaling down the garage from 700 spots to 467 and securing the necessary funds, the developer of the parking portion of the project hopes to begin construction soon, Brooklyn Paper reported in July. The park and the garage will be located at the northern edge of Willoughby Square.