FXFOWLE Decides To Move To Brooklyn Office Tower It Designed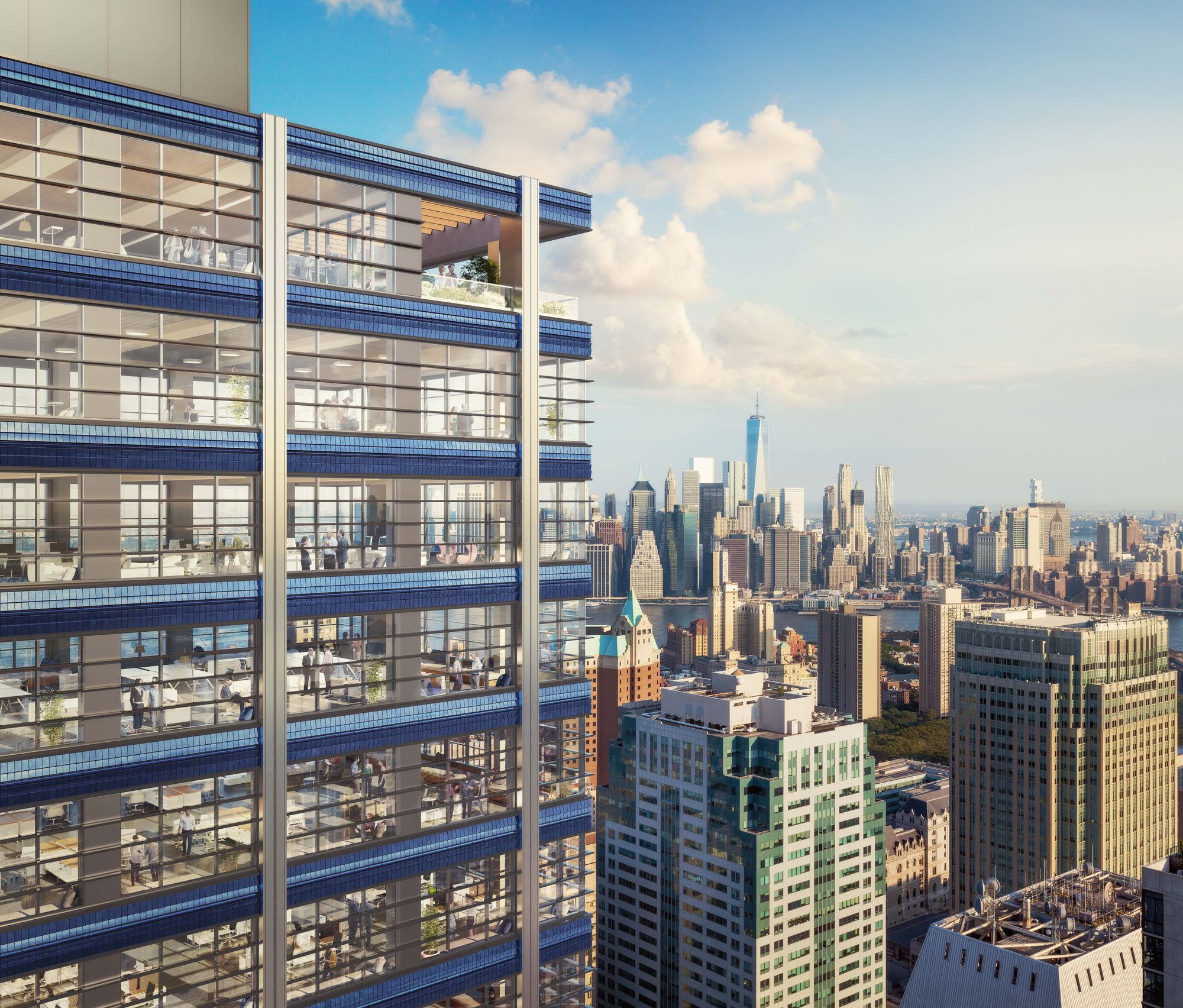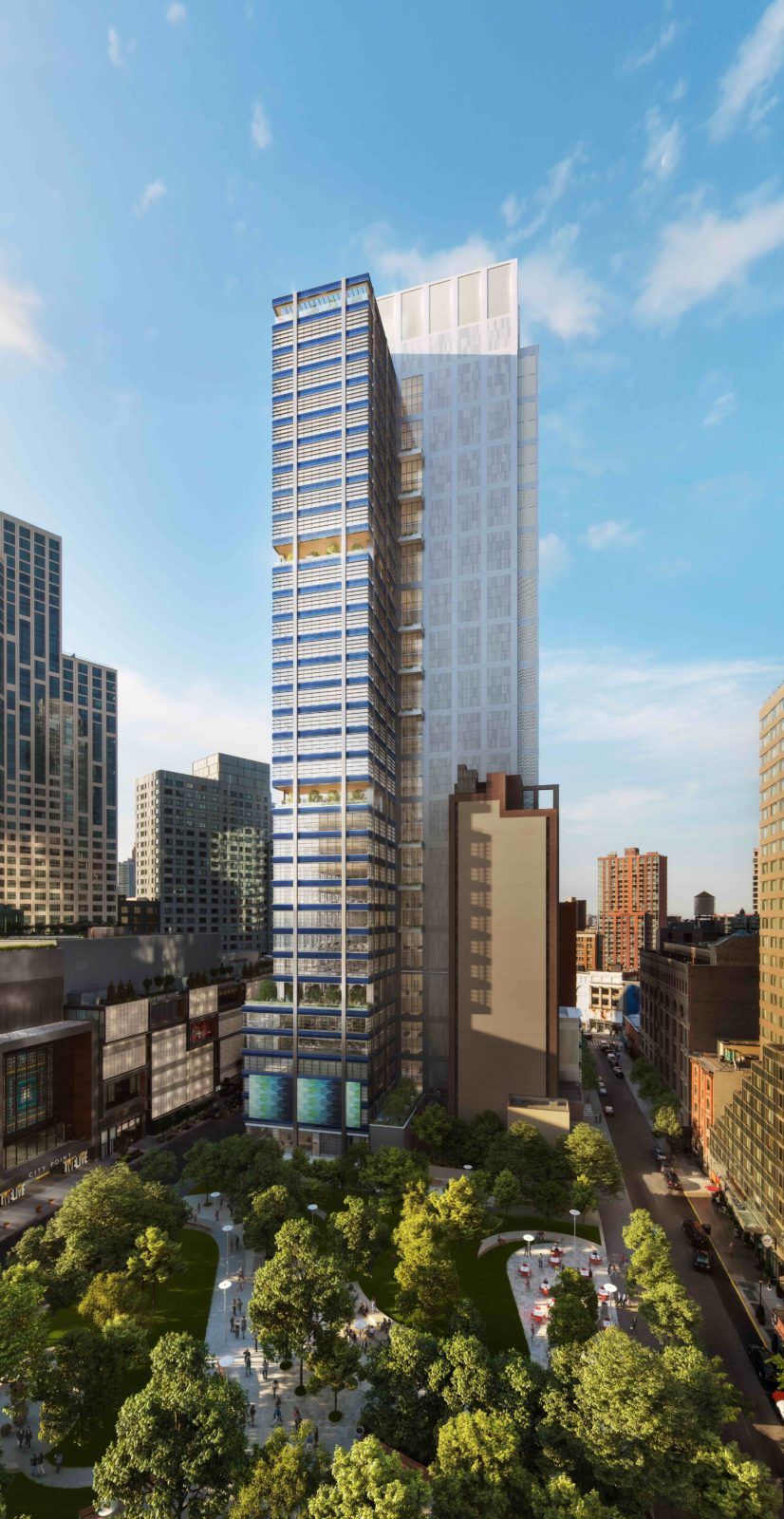 DOWNTOWN – FXFOWLE, the architecture, interiors, and planning firm putting its design stamp on Brooklyn through The Ashland, Northside Piers, Brooklyn Friends School, Navy Green, will be moving from Manhattan to Brooklyn and taking floors 7 through 9 at One Willoughby Square, one of the latest buildings it has designed in its almost 40 years in business.
One Willoughby Square is a new 500,000-square-foot, 34-story office building, the first new office building in Brooklyn in some time, which is currently expected to be finished in 2021. The first six floors will be home to a new, 300 seat public school, with a separate entrance on Albee Square West.
The latest downtown tower is organized as a "series of stacked, multi-story lofts interspaced with special 'super floors,' 18-foot high ceilings and with loggias overlooking the park," Dan Kaplan, Senior Partner of FXFOWLE explains.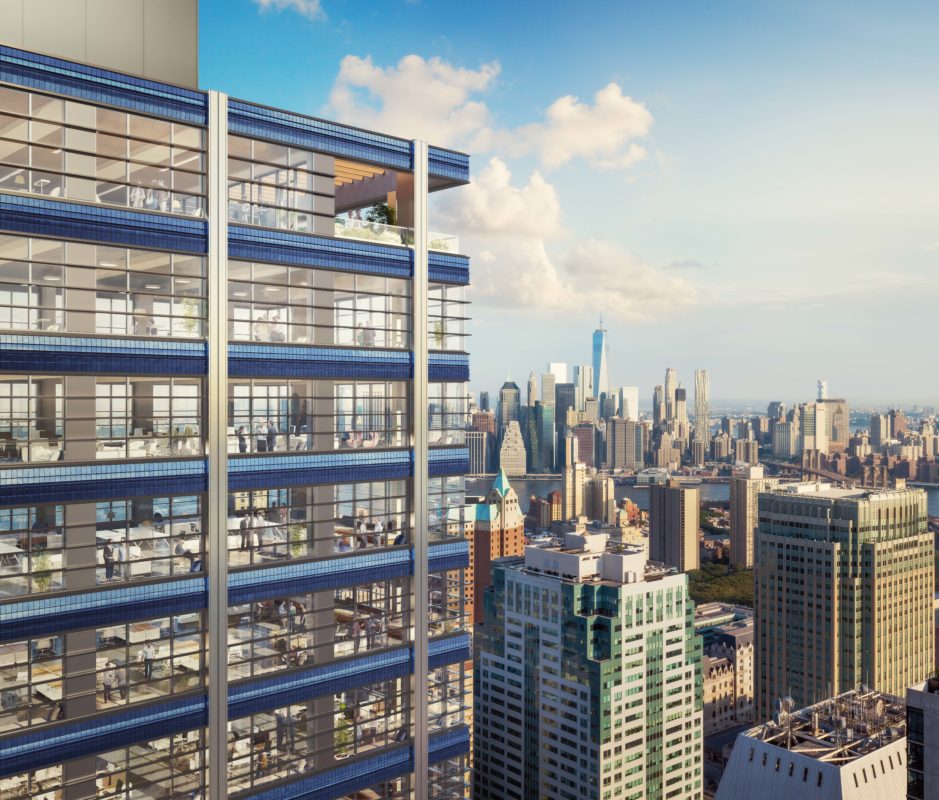 "The building's expression avoids the generic, all-glass paradigm by recalling the history and texture of industrial Brooklyn with a contemporary sensibility. A mix of oversized windows, pleated blue glazed brick spandrels and architecturally-integrated outdoor spaces will create a distinctive presence on Willoughby Square."
At first glance, it reminds us a bit of the industrial lofts at Industry City, stacked up, up high.
Peek inside?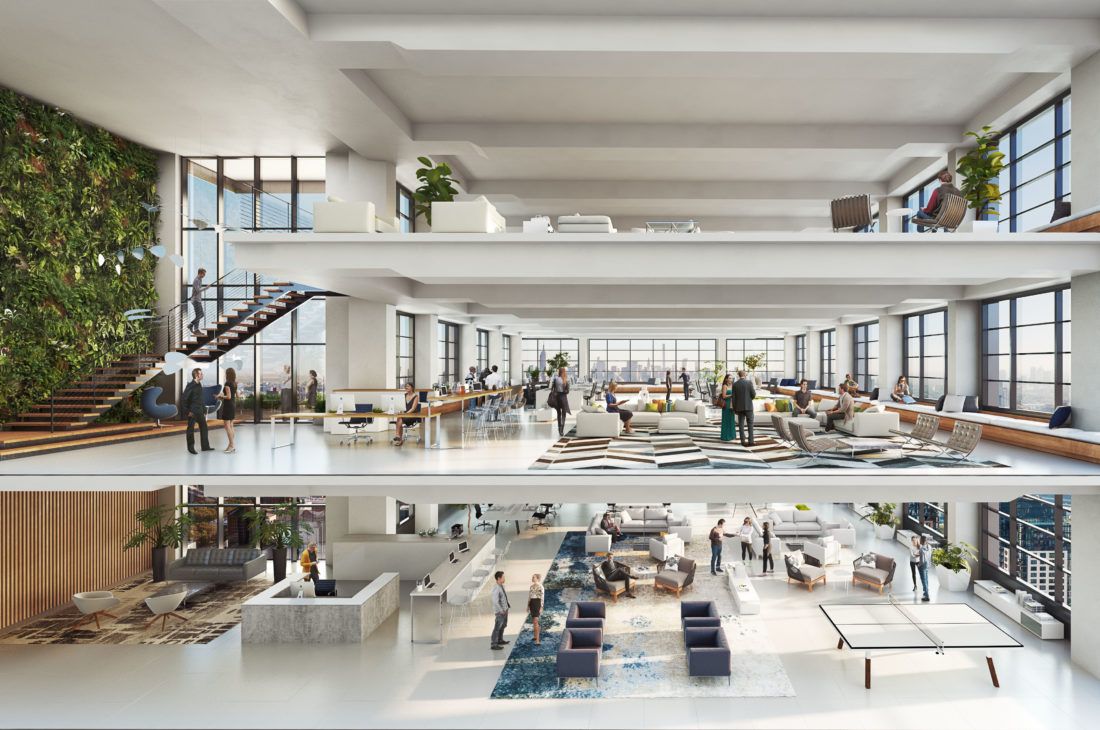 "One Willoughby Square is a building that was crafted specifically for Brooklyn, promoting social and natural connectivity to amenity spaces and exterior terraces, such as the setback on the seventh floor, which allows for wide-open work environments; something that we as a firm are passionate about," said Guy Geier, Managing Partner of FXFOWLE.
The large windows will allow for lots of natural light, there will be access to outdoor spaces, and designated indoor bike parking (+showers). The building is targeting LEED Silver Certification.  "We always envisioned this building to be occupied by progressive creative companies and we are ecstatic that our vision is coming to fruition," Morris Bailey, Chairman of JEMB Realty said of signing the lease with their new anchor tenant. The firm has signed a 40,000-square-foot, 15-year lease, JEMB Realty Corporation informs us.