Celebrate Cinco De Mayo In Bensonhurst & Sheepshead Bay
Cinco de Mayo is upon us!
Often mistaken for Mexican Independence Day (which is September 16), May 5 is the day Central Americans commemorate the Mexican Army's unlikely victory over French forces at the Battle of Puebla on May 5, 1862.
There will be lots of ways to celebrate the holiday tomorrow. Over in Sunset Park, NYC Parks will be hosting a family-friendly celebration of Mexican culture with music, dance, and crafts at the Sunset Park Recreation Center (43rd Street at 7th Avenue), from 4pm – 7pm.
Meanwhile, here in the neighborhood, nearly every cantina (bar) and Mexican restaurant in town will be hosting festivities with margaritas, tortas, Mexican folk music, and more.
Here are a few of our favorite spots:
Paco's Tacos
1504 86th Street
(718) 234-9600 or (718) 234-8226
From Yelp: Delicious, amazing drinks are amazing, a neighborhood favorite.
Taquitos Mexico
6720 14th Avenue
(718) 942-4990
From Yelp: "Probably one of the best if not the best Mexican spot in Brooklyn." Check out the full menu here.
Mezcals
1474 86th Street, (718) 236-2793
Check out the festival decor, full bar, ample seating, and delicious margaritas.
Blue Agave
7201 16th Avenue, (718) 758-5822
From our review: The decor is inviting, the food is hearty and unexpected, and the service is excellent. It also has a full bar with an impressive drink menu, including margarita and mojito specials, making it perfect for a date or a night out on the town.
El Mexicano *No alcohol
2101 East 15th Street, (929) 382-2428
From our review: The stand-out order here is the "Stunningly enormous" burrito with premium ingredients, enjoyed in a festive atmosphere with some of the holiday decorations still strung up alongside a few sombreros and a painting of the Virgin Mary.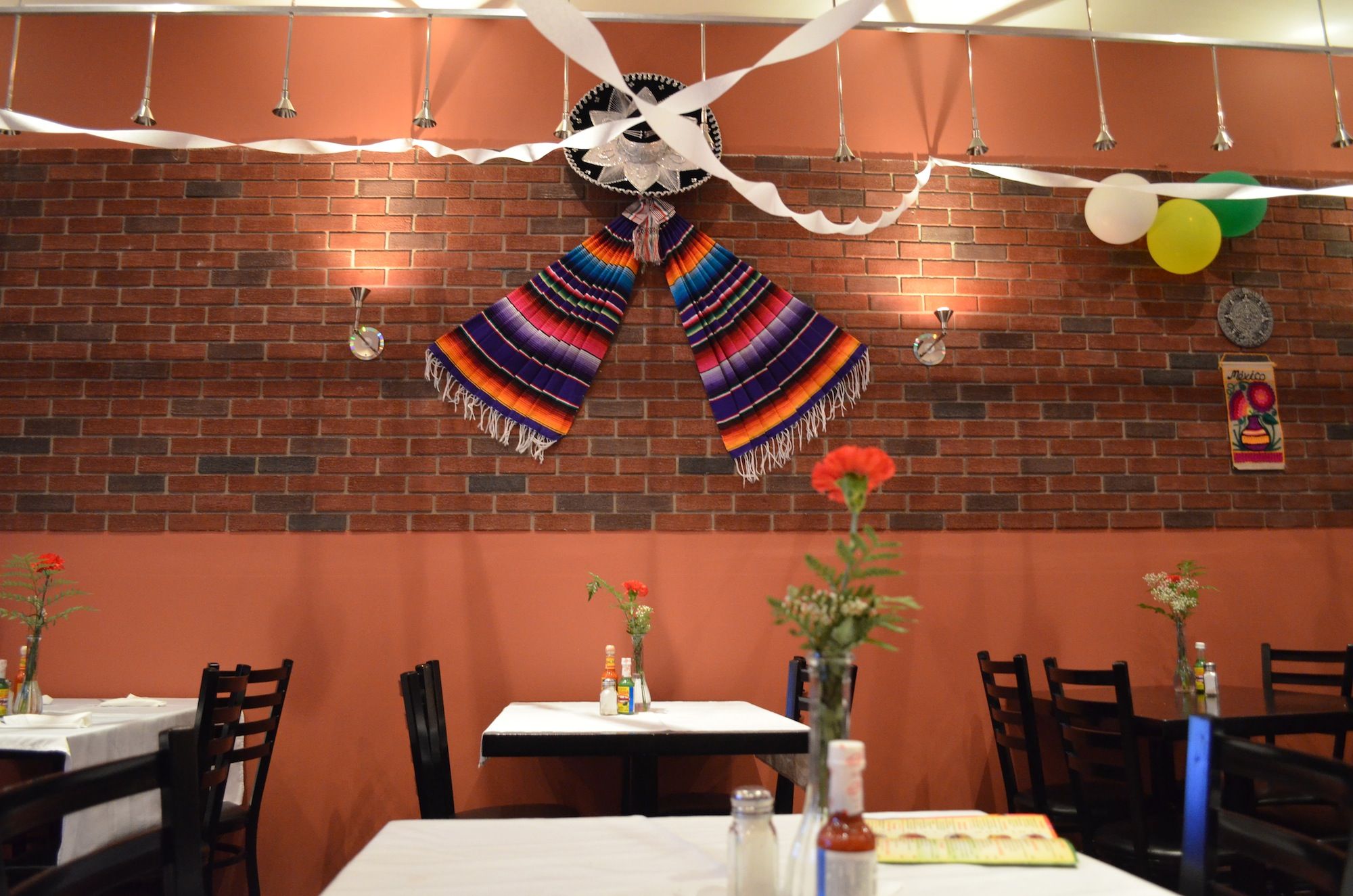 Masters of Tacos *No alcohol
181 West End Avenue
(718) 368-4201
From our review: Enjoy made-from-scratch Mexican cuisine in an expansive space with white-clothed tables, each decorated with a red flower, as well as Mayan artwork, brightly colored shawls, and sombreros hanging on the red-brick walls.
Feliz Cinco de Mayo to all of our Mexican neighbors!