Brooklyn Navy Yard Adds 130K Square Feet Of Manufacturing And Creative Space Above Wegmans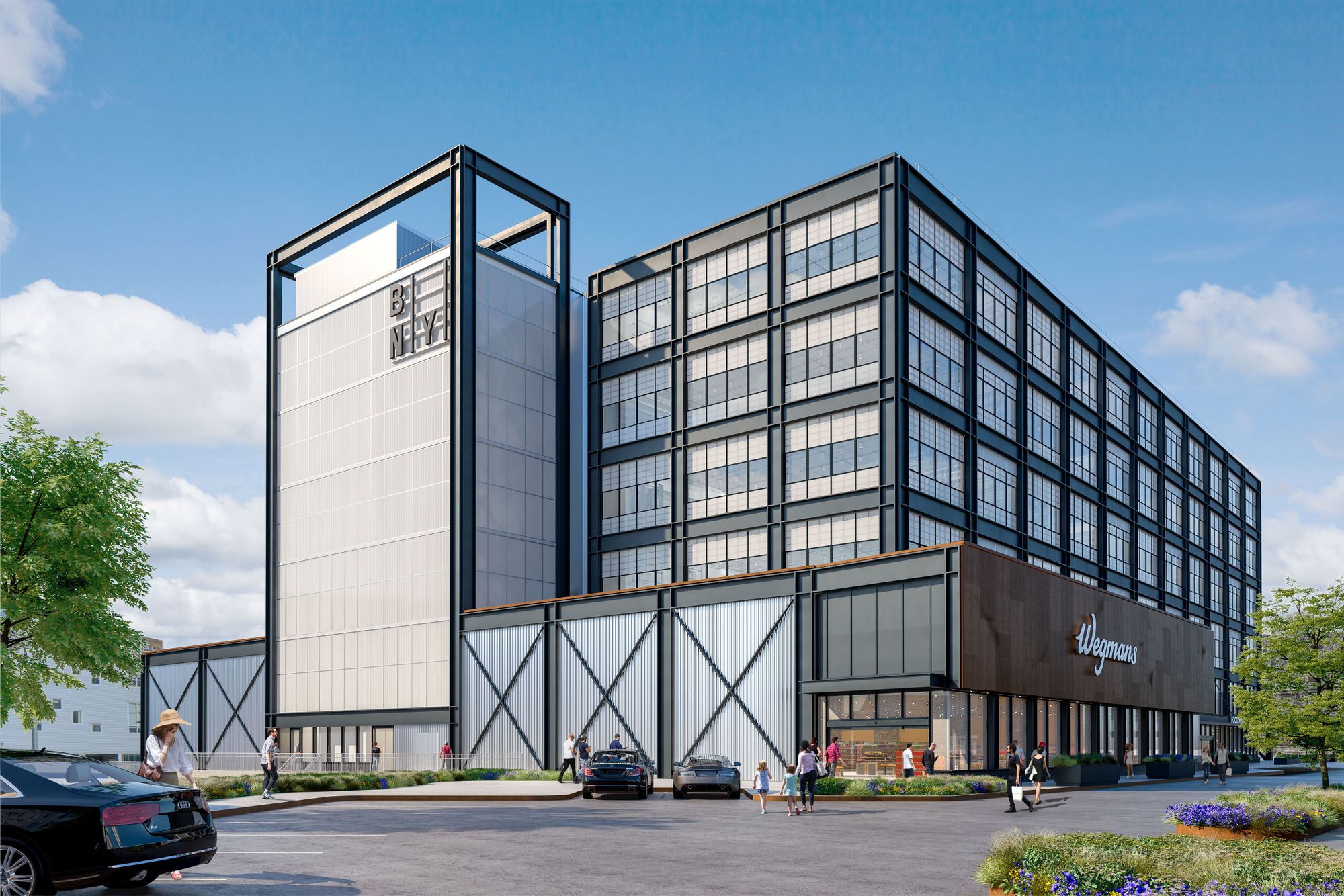 BROOKLYN NAVY YARD – The Brooklyn Navy Yard campus continues to grow. On Tuesday the Brooklyn Navy Yard Development Corporation (BNYDC) announced that it will lease 130,000 square feet of manufacturing and creative office space at Building 212.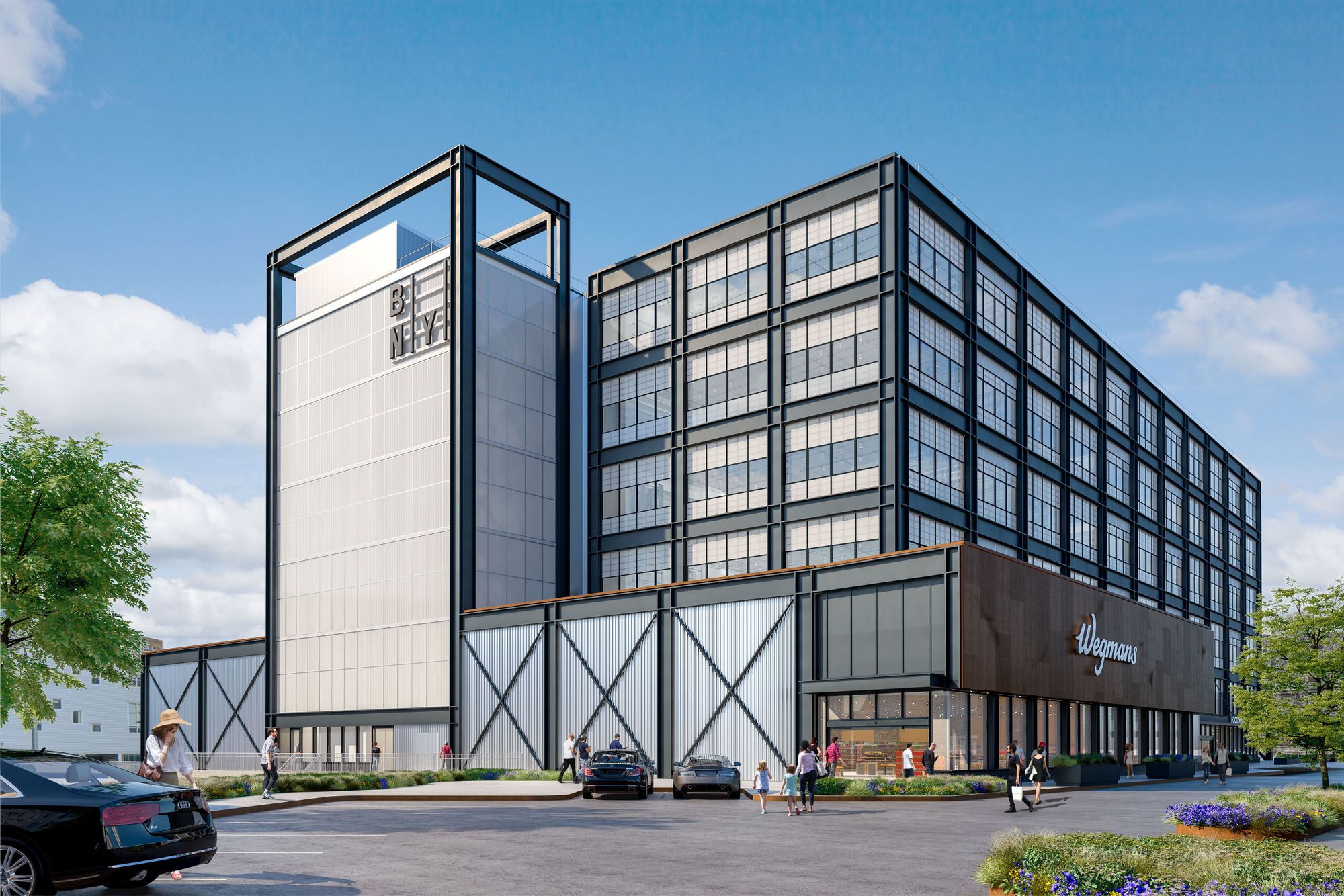 Still under construction, the five-story Building 212 is part of the Navy Yard's Admirals Row development. The building will also house the highly anticipated 74,000-square-foot Wegmans that's slated to open this fall. The supermarket plans to hire approximately 500 employees for this location. Click here for available positions.
Building 212 will feature 34,000 square feet of creative office space and 96,000 square feet of manufacturing space. The ten units of creative office space will be located on the building's fifth floor and will range in size from 1,900 to 6,100 square feet. The 30 units of manufacturing space will be located on the second to fourth floors and will range in size from 1,300 to 10,000 square feet.
"There is a real demand for smaller manufacturing and creative office spaces, as this is always some of the quickest to lease-up at the Navy Yard," BNYDC President David Ehrenberg said in the announcement. "Admirals Row will be a terrific home for manufacturing and creative companies, adding to an innovative ecosystem we're working to cultivate at the Yard, and there are few better tenant amenities than a Wegmans right in the building."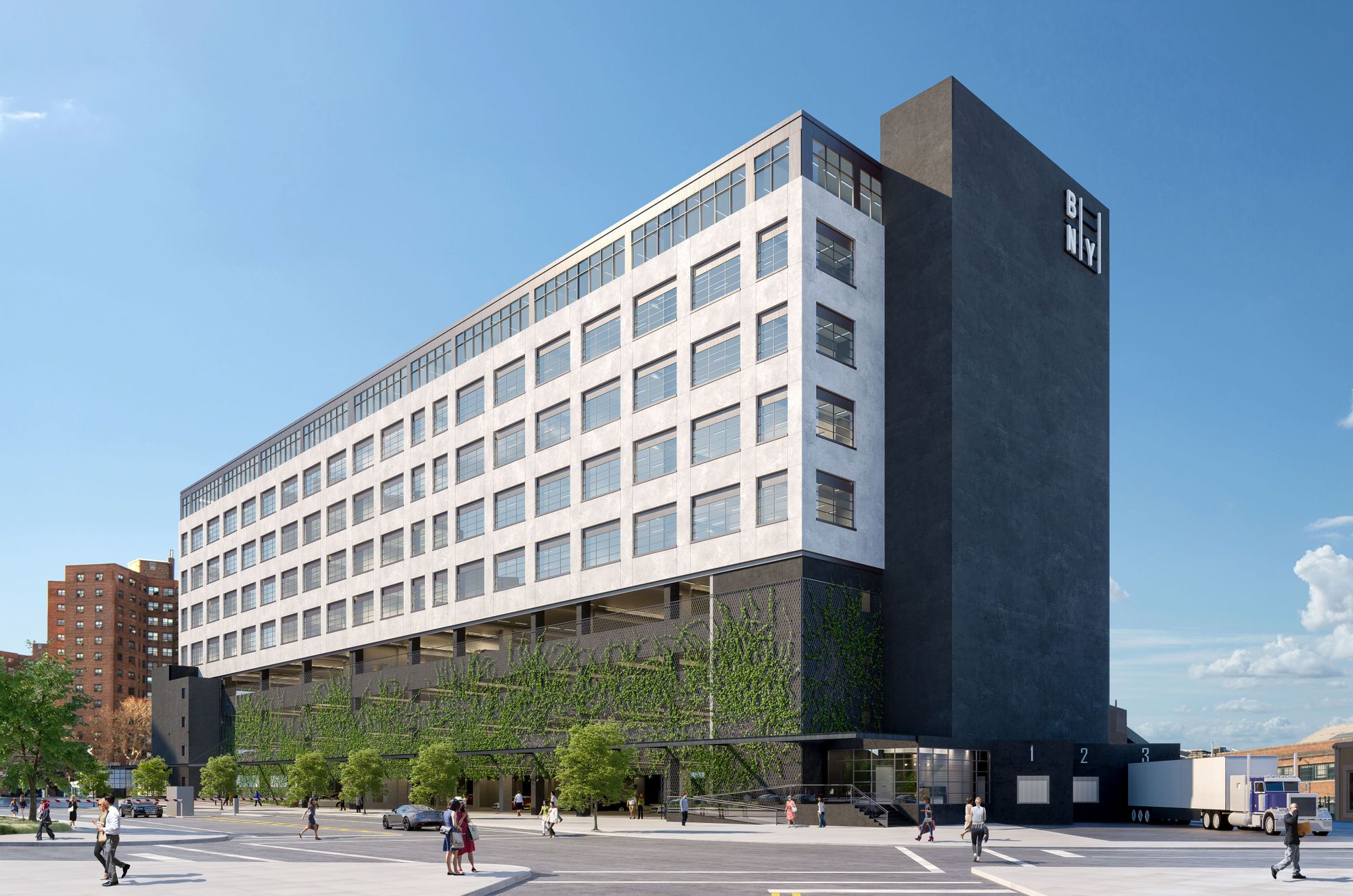 Another creative office building, Dock 72, is scheduled to open this summer on the Navy Yard campus. The 675,000-square-foot, 16-story building will house a new 220,000-square-foot WeWork space. A new NYC Ferry stop will be located adjacent to the Dock 72 building.
In November 2017, Building 77 debuted at the Brooklyn Navy Yard. With more than one million square feet of manufacturing space and 16 stories, Building 77 is the largest building on the 300-acre campus. BNYDC hopes the manufacturing facility will bring 3,000 new jobs to the Navy Yard. The renovated WWII-era storage facility has attracted tenants including jeweler Catbird, architectural/fabrication firm SITU, and fashion line Lafayette 148. Russ & Daughters signed a lease for 15,000 square feet at the building's Food Manufacturing Hub. The Brooklyn STEAM Center, a 30,000-square-foot facility offering technical training to local high school students, opened on the building's third level in February.