Brooklyn Book Festival Announces Lineup For September's Literary Event
BOERUM HILL – "The Brooklyn Book Festival is amazingly unique compared to other book festivals I've participated in," author Gregory Pardlo remarked Wednesday evening at the annual launch of the Brooklyn Book Festival. Addressing a crowd of approximately eighty authors, publicists, and publishers at Issue Project Room (22 Boerum Place), members of the Brooklyn Book Festival Literary Council announced the 150-plus authors attending this year's festival, the recipient of the annual Best of Brooklyn (BoBi) Award, and the selected bookmark authors.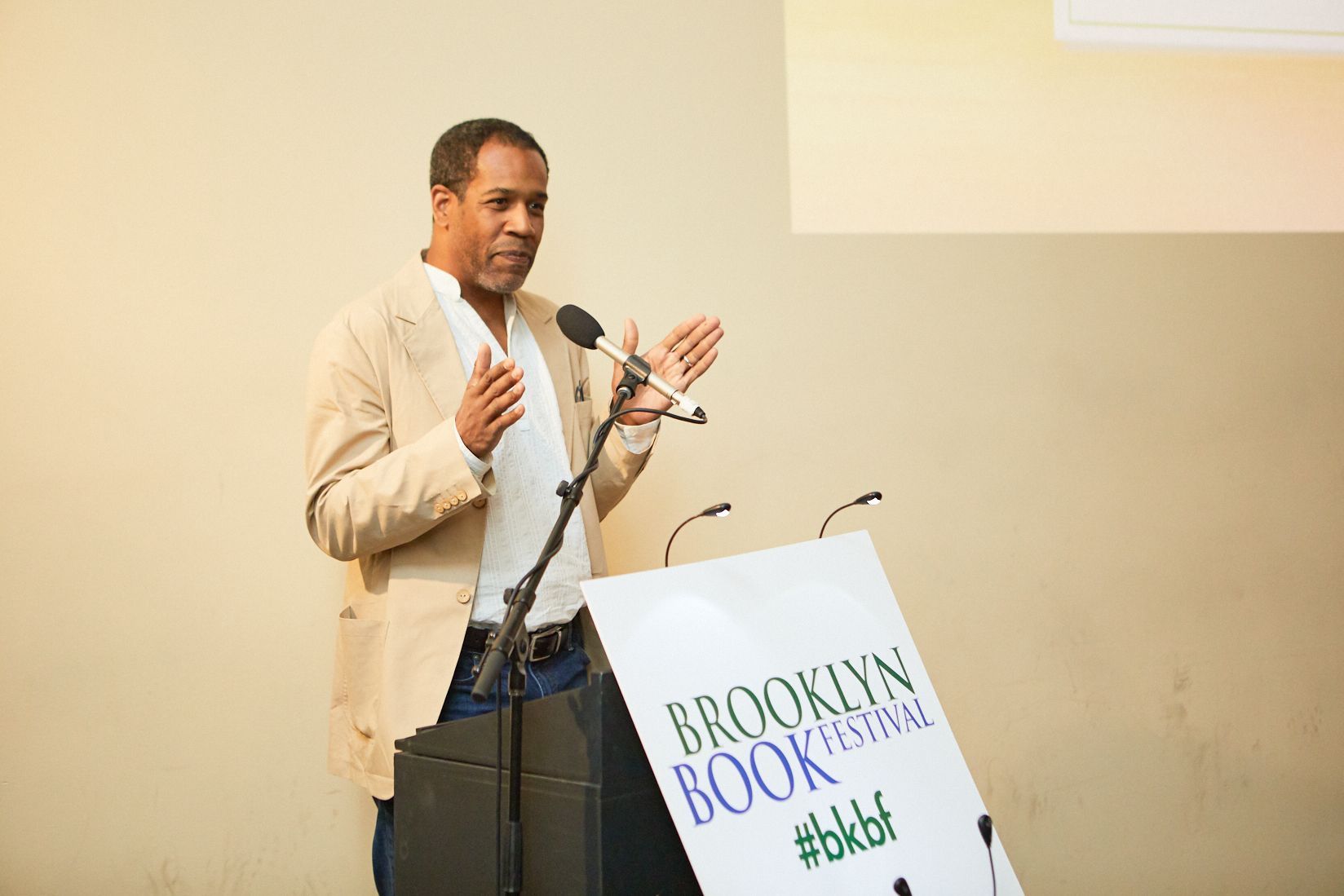 The largest free literary event in New York City, the Brooklyn Book Festival has occurred annually since 2006 and is scheduled to take place this year at Brooklyn Borough Hall on the weekend of September 15th, beginning with Children's Day on Saturday the 15th and Festival Day on Sunday the 16th.
The festival features a variety of panels and events that will be hosted both at the festival site and scattered throughout the borough at different locations during the weekend. Additionally, more than 200 major and independent publishers and literary organizations will fill Brooklyn Borough Hall Plaza and MetroTech Commons during the Festival Day Literary Marketplace on the 16th. Author speakers will read and hold discussions at the festival's 12 to 13 outdoor stages and at participating bookstores.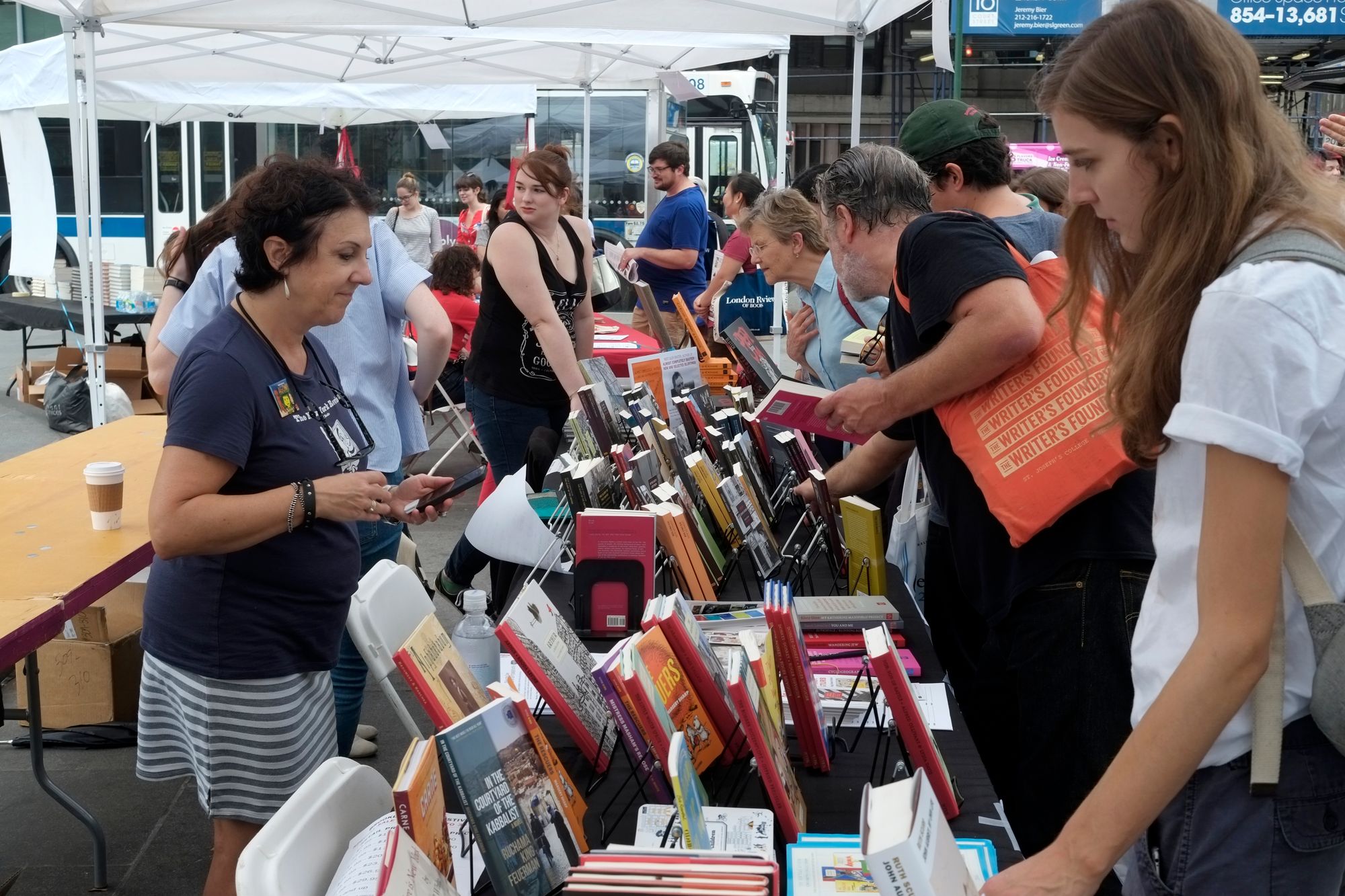 Pardlo described the festival as "doggedly anti-pretentious" in his remarks, but the Brooklyn Book Festival will boast an impressive list of authors and illustrators, all of whom are unpaid to participate. Akwaeke Emezi, Joyce Carol Oates, Lynn Melnick, Brigit Young, Joseph O'Neill, Calvin Reid, Chris Graberstein, Sarah Weinman, Alexander Chee, David Small, Hernán Diaz, Jenny Xie, Terry McMillan and Michael Kupperman are among the many international and local authors attending this year's festival. Martin Amis, a Brooklyn resident, will also attend the festival for the first time.
On Wednesday evening the Brooklyn Book Festival Literary Council announced that illustrator, cartoonist and Greenpoint resident Julia Wertz will design the festival's poster this year, a role that has been filled by Chip Kidd and Adrian Tomine in the past.
The Festival will also honor five Brooklyn-based writers as its bookmark authors and will design collectible bookmarks for each that will be available in all branches of the Brooklyn Public Library, the New York Public Library, and select bookstores. Joining Pardlo, this year's bookmark authors will be novelists Tayari Jones, Jennifer Egan and children's author Tad Hills. Science fiction writer N.K. Jemisin will also be a bookmark author and will receive this year's BoBi award.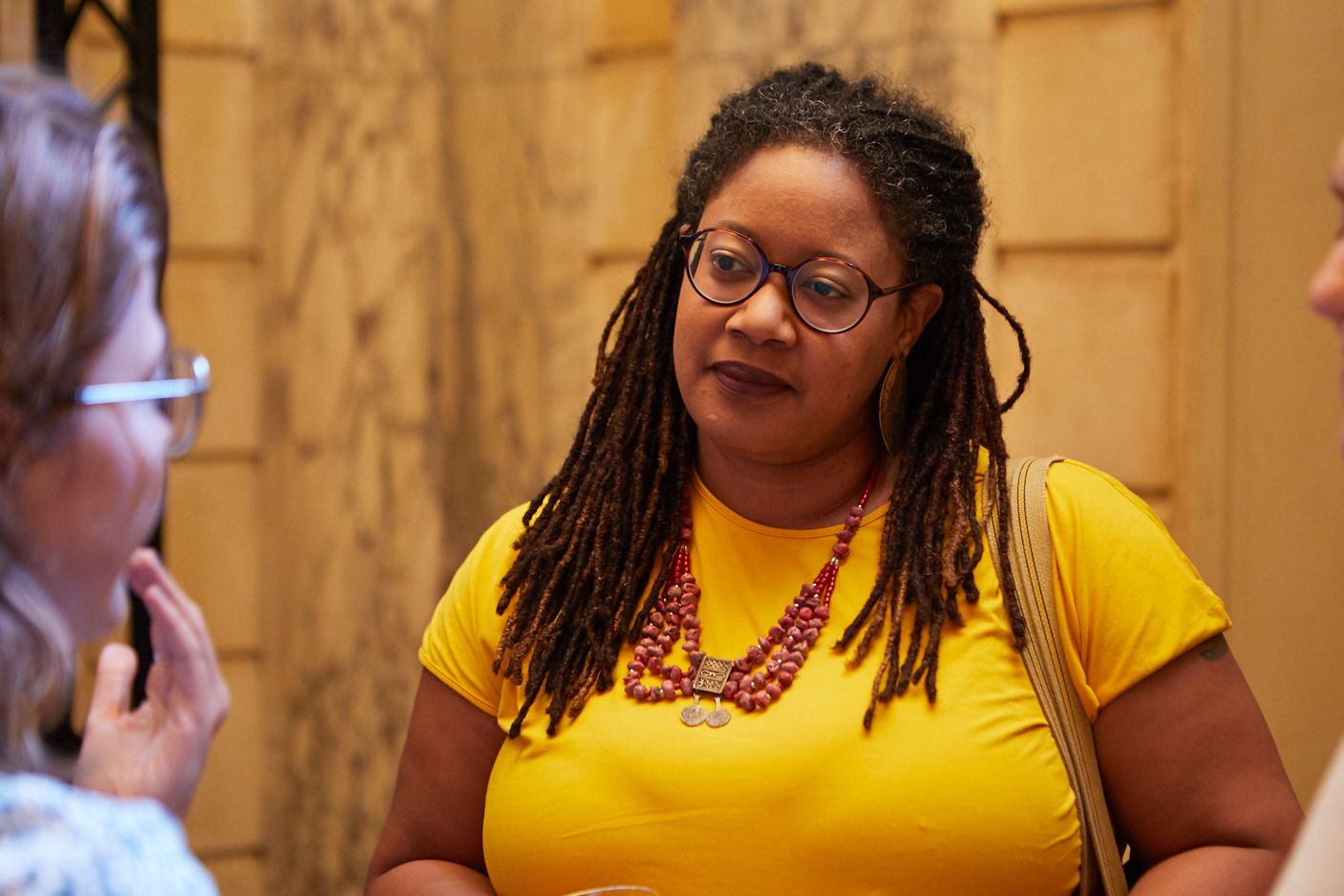 The BoBi award is awarded annually to an author whose work "exemplifies or speaks to the spirit of Brooklyn," the Brooklyn Book Festival Literary Council explained on Wednesday. Past BoBi honorees have included Lois Lowry, Jonathan Lethem, Jacqueline Woodson and Pete Hamill.
N.K. Jemisin, who noted in a conversation that most of her work is actually set far away from Brooklyn—even far from Earth—is scheduled to give a speech and present at panels during this year's festival. Jemisin, who grew up partly in Williamsburg and now lives in Bedford-Stuyvesant, did add, however, that she is currently working on her first novel set in Brooklyn.
A complete list of participating authors and vendors, as well as a detailed schedule of events, can be found on the Brooklyn Book Festival website.
Brooklyn Book Festival 2018
Saturday, September 15 and Sunday, September 16
MetroTech Commons, Brooklyn Borough Hall, and various locations