Briefly Noted: Spread The Word On Free Summer Meals, Biggie Mural Vandalized, Vintage Shopping Tour & More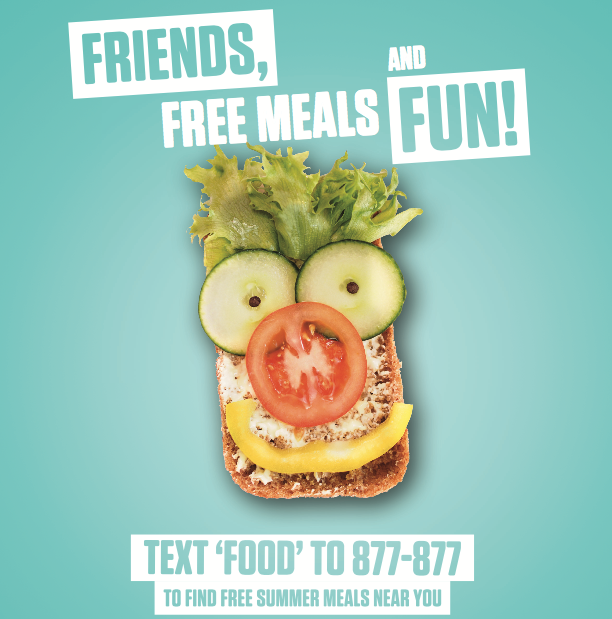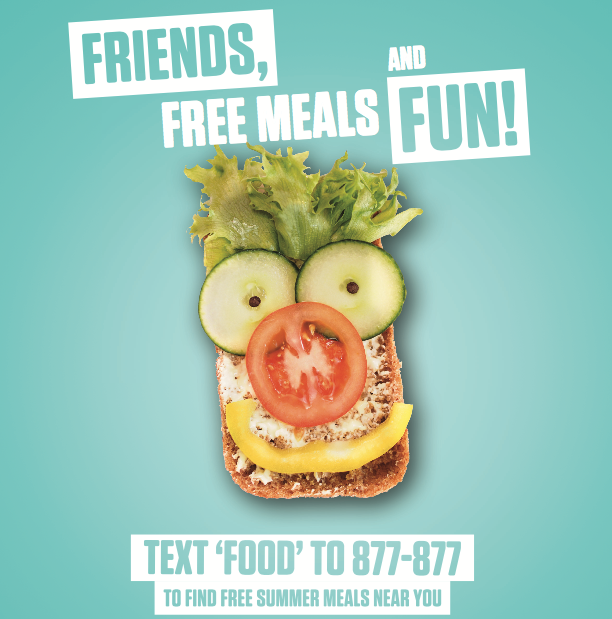 While the city offers free breakfast and lunch to kids 18 and under during the summer break (from June 27 to August 30) at nearly 1,200 sites including schools, parks, libraries, and food trucks, many parents are not even aware this valuable program exists. While more than 348,000 children across the city live in households that are food insecure, according to Chalkbeat, a lack of outreach results in low turnout at the facilities serving the free meals and forces staff to throw out hundreds of lunches each day. Text "Food" to 877-877 or call 1-866-3HUNGRY (1-866-348-6479) to find facilities serving free summer meals or visit www.schools.nyc.gov/school-life/food/summer-meals for more info. You can also go to sharesummer.org to download flyers to help spread the word.
Meet the NCOs and housing officers of Police Service Area 1 serving NYCHA developments in Coney Island and Red Hook. The New York Daily News spent a day with the officers. The Neighborhood Coordination Officer program launched in 2015 with the 72nd Precinct debuting the program in April 2016, the 78th Precinct rolling it out in October 2017, and southwest Brooklyn's 62nd Precinct and 68th Precinct launching their programs in 2018.
Check out News 12's coverage of the 48th annual International African Arts Festival held at Commodore Barry Park from July 4 through 7th. The fest featured nearly 250 vendors from Africa, the Caribbean, Brooklyn, and more.
Four high school seniors from the John Jay Educational Campus were awarded $2,500 scholarships by the Park Slope Civic Council for their volunteer work and community service. Congratulations to Sarahi Flores Castillo, Dilcia Arzu Martinez, HongDa Ou, and Ashley Vergara!
A mural on Decatur Street in Bushwick featuring The Notorious B.I.G. and Alfred Hitchcock was vandalized last month by a women who spray painted "Karma" twice on the Biggie side of the artwork. Locals and Biggie fans are upset by the vandalism, Bushwick Daily reported. It is unknown whether the mural's artist, Owen Dippie of New Zealand, plans to restore the piece.
Before it was Brooklyn's backyard, Prospect Park was the site of the largest battle of the Revolutionary War. The Battle of Brooklyn was fought on August 27, 1776 in Prospect Park as well as in Green-Wood Cemetery, Fort Greene Park, Fulton Ferry Landing, and Gravesend Bay, according to The Old Stone House. While the OSH will have lots of programs next month during Battle Week to commemorate the 243rd anniversary of the Battle of Brooklyn, Untapped Cities takes a tour of "revolutionary remnants" found in Prospect Park.
Vintage fashion lovers should take note of wardrobe stylist Vanessa Monsalve's vintage shopping tour of Greenpoint and Bushwick. The tour visits a mile of shops including Dusty Rose Vintage, Dobbin Street Vintage, and more, according to Women's Wear Daily.
A rusted, trash-filled, 1971 Cadillac was finally towed away from the Windsor Terrace street where it was abandoned long ago—possibly as far back as 1994.