Briefing 4/2: All Playgrounds Shut Down, Boro Park With High Number Of Cases, E-Bikes Legalized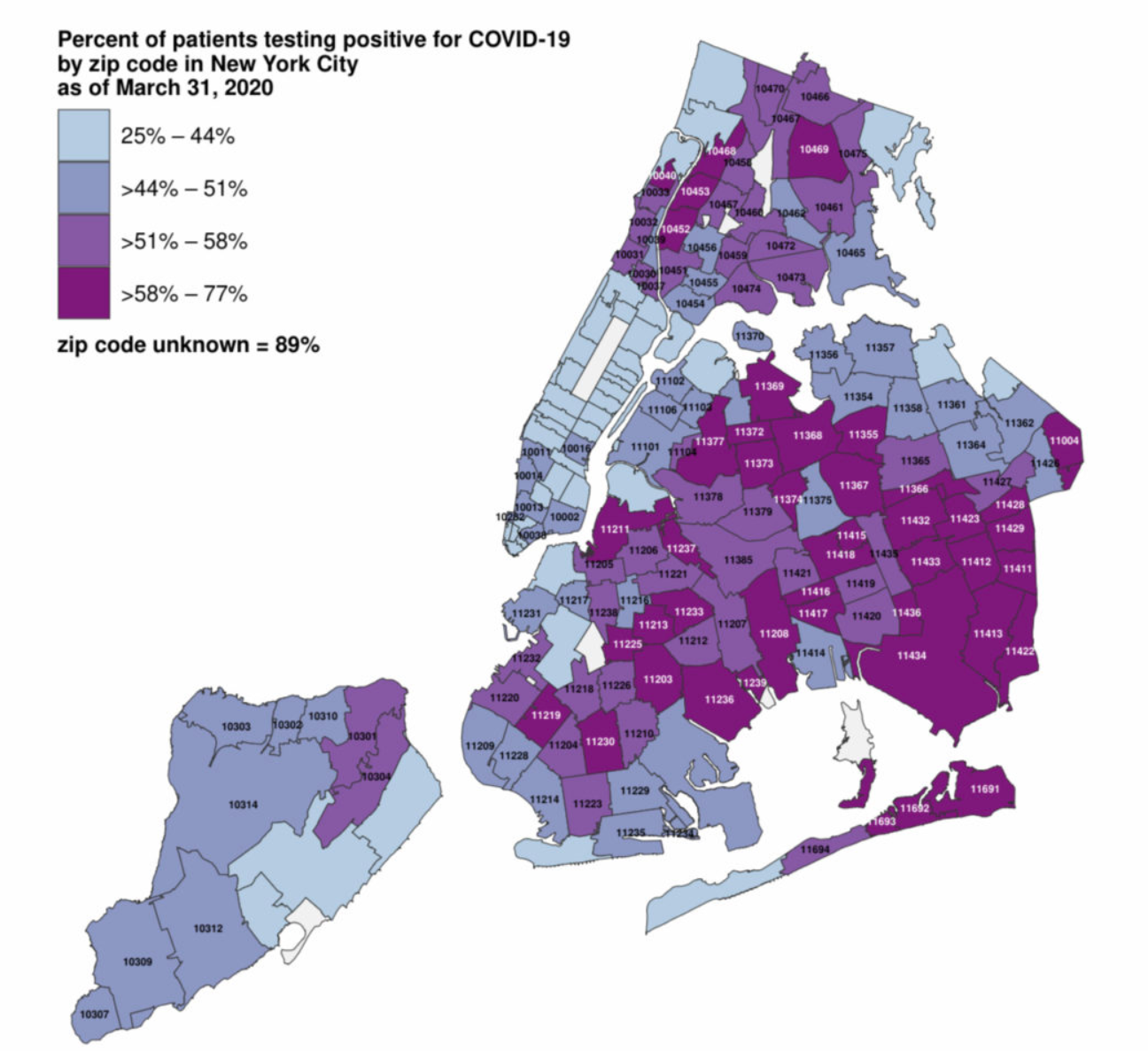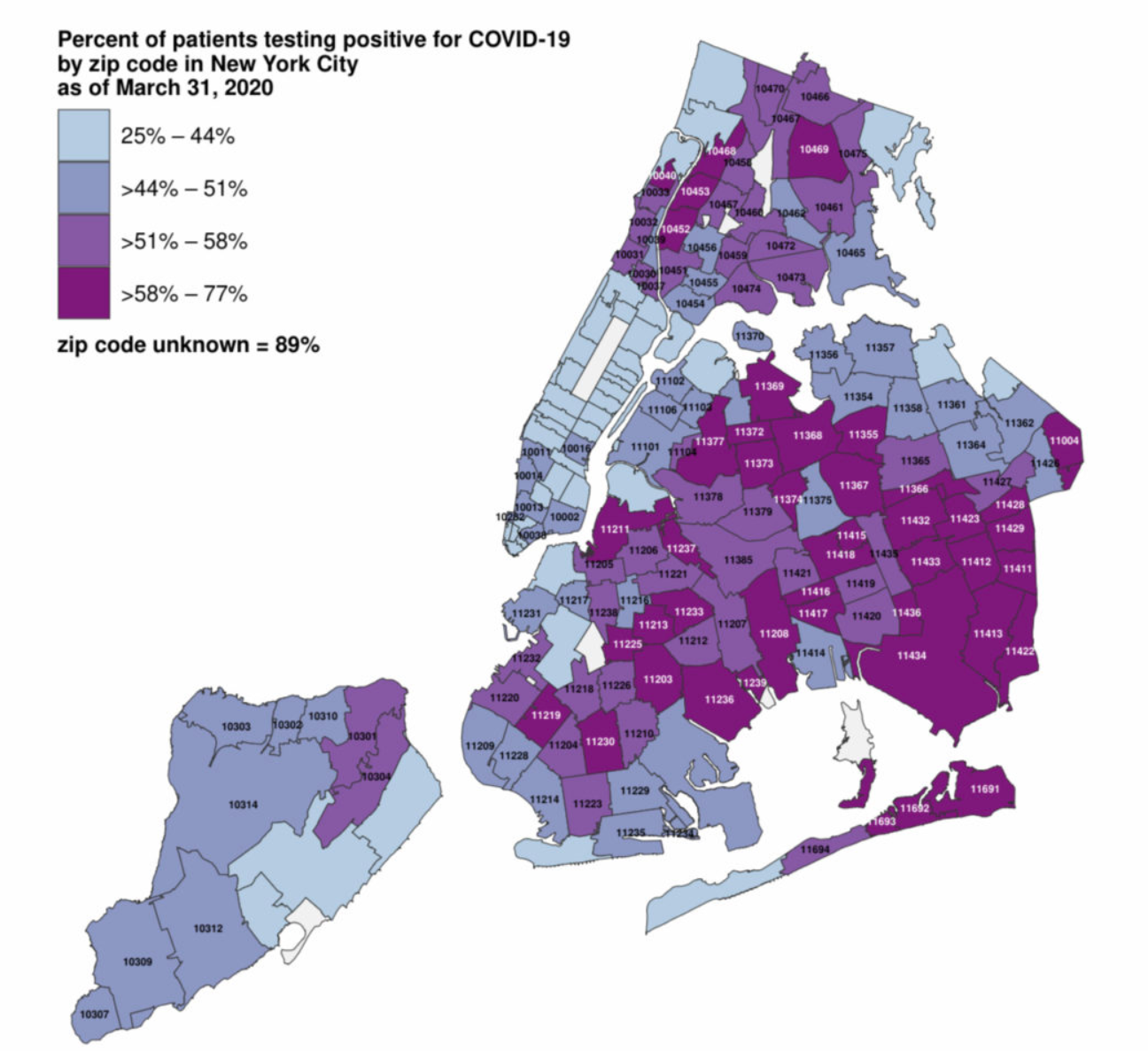 Good morning! It's the second day of April and the number of people testing positive for the coronavirus is increasing. So is the number of deaths. Each of these deaths matters. It was a human life. A child. A parent. A friend. A neighbor. Please continue staying at home to protect yourself and others around you.
As of 4:30 p.m. last night, there were 45,707 positive coronavirus cases in NYC. In Brooklyn, the number has gone up to 12,274. The total number of coronavirus related deaths in the City is now 1,374.
On March 26, Brooklyn judge Johnny Lee Baynes, 64, died as a result of coronavirus complications. He was a judge since 2005 and served in Civil Court. "He was known among peers as a fair jurist, who gave time to anyone who came before the court," the Daily News reported. He is survived by his daughter.
All NYC playgrounds will be shutting down to prevent the spread of the coronavirus, Governor Cuomo announced.
Four people at the Brooklyn House Residential Reentry Center have tested positive for the coronavirus; "But that doesn't account for sick inmates who haven't been tested at the facility," the Daily News reported.
Boro Park has the third-most confirmed coronavirus cases of any neighborhood in NYC, data from the NYC Department of Health shows.
The Magen David Yeshiva day school canceled its Miami trip amid the coronavirus and says the hotel refuses to refund the $2.3 million deposit for their Passover trip, the NY Post reported. The school had booked "the 621 rooms, event spaces, restaurants, pool, and other hotel facilities."
Raeburn Fairweather, a respiratory therapist at Maimonides Medical Center, tested positive for the coronavirus after working in the hospital. He recovered and now is back on the frontline treating patients, Fox News reported.
This story from the NY Post takes you inside Maimonides Medical Center's fight against the coronavirus. Have you read it yet?
E-Bikes are now legal statewide, Streetsblog reported.
Apple has donated 1.9 million masks to NY, with more on the way, Cuomo announced.
Council Member Mark Treyger's office partnered with Uber and Uber Eats to provide $20,000 in free Uber Eats credit to healthcare workers at NYC Health + Hospitals/Coney Island.
Council Member Justin Brannan's office partnered with World Central Kitchen, the International Rescue Committee, and the Al-Noor Center in Bay Ridge to provide free meals to those in need. Meals will be given out at the Al-Noor Center at 7114 5th Avenue, every Monday and Thursday from 12-2 p.m.
Congressman Max Rose was deployed to the National Guard yesterday to assist in coronavirus response efforts, we reported.
Coronavirus school closures shorten spring break to just two days.
Here's where to order and take out food in Gowanus.