As Bay Ridge Frets About Vacant Businesses, Officials Search for Answers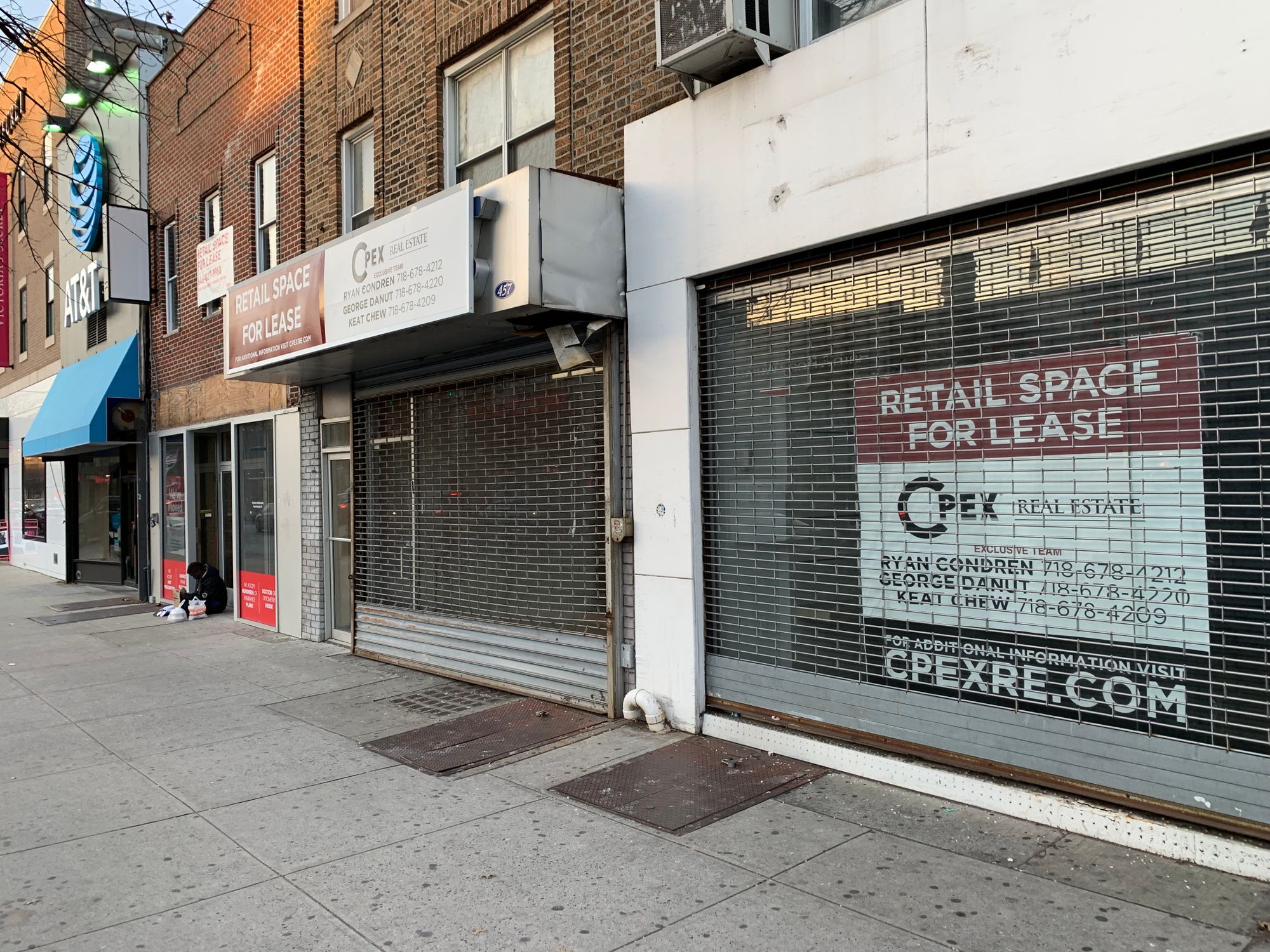 BAY RIDGE – Last December, City Councilmember Justin Brannan wrote an Op-Ed giving voice to widespread concern in his district, which covers Bay Ridge, Bath Beach and parts of Dyker Heights and Bensonhurst.
"There are too many vacant storefronts in our community," Brannan wrote. "Sometimes it feels like every other week, another store or restaurant that's been around forever suddenly announces it is closing. And while businesses come and go, and good things don't last forever, it's clear the outgoing shops, stores and restaurants aren't being replaced by new ones as quickly as in the past."
Brannan was expressing feelings that have frequently arisen in local blogs and social media groups.
Local blogger Queen of the Click has been keeping a running list of store closures in Bay Ridge for the last four years, and told Bklyner she noticed an uptick in closures near the end of 2018. She recorded several long-standing local businesses which closed near the end of last year, including staples like the gift shop Zen and the restaurant Sancho's, both located on 3rd Avenue.
But while many in Bay Ridge share this perception, figuring out what is actually the cause, and how to fix it, is difficult.
A "MYTH"?
While the presence of vacant stores is clear to anyone walking through Bay Ridge, those responsible for the neighborhood's commercial corridors have mixed views on the actual magnitude of the crisis, or whether there even is one.
Amanda Zenteno, the Executive Director of the Bay Ridge 5th Ave Business Improvement District (BID), went on the local podcast Radio Free Bay Ridge in January and labeled the worries over vacant stores an "absolute myth."
"I do believe it is a myth, [at least] for the Bay Ridge 5th Avenue Business District," Zenteno told BKLYNER in her BID office just off 5th Avenue last Tuesday.
Zenteno's BID covers 5th Avenue from 65th to 85th Streets. They do a walk-through each month to track, storefront by storefront, the number of vacancies. As of February 26, Zenteno said their vacancy rate was 3.6 percent, and added the BID tends to run about a 5 percent vacancy rate—which she says is excellent, especially in comparison to other BIDs throughout New York City.
"I think the complaint is more about if they lose something that was a neighborhood staple, or if they're worried about things that come in and, you know, they wish that something else was filling the vacancy," she added.
Robert Howe, president of Merchants of 3rd Avenue, a community nonprofit currently in the process of becoming a BID, echoed Zenteno's take—that 3rd Avenue does not, in fact, have a significant problem with vacant businesses.
"The reality of it is stores close for a variety of reasons," Howe said, listing a desire by the owners to retire (citing the case of Sancho's), overregulation and sometimes leaving one location to open up somewhere else or work hand-in-hand with another business as possible reasons why businesses close. He also pointed out the popularity of online shopping. In addition, several closed businesses on 3rd and 5th are either undergoing renovations or have new tenants moving in shortly.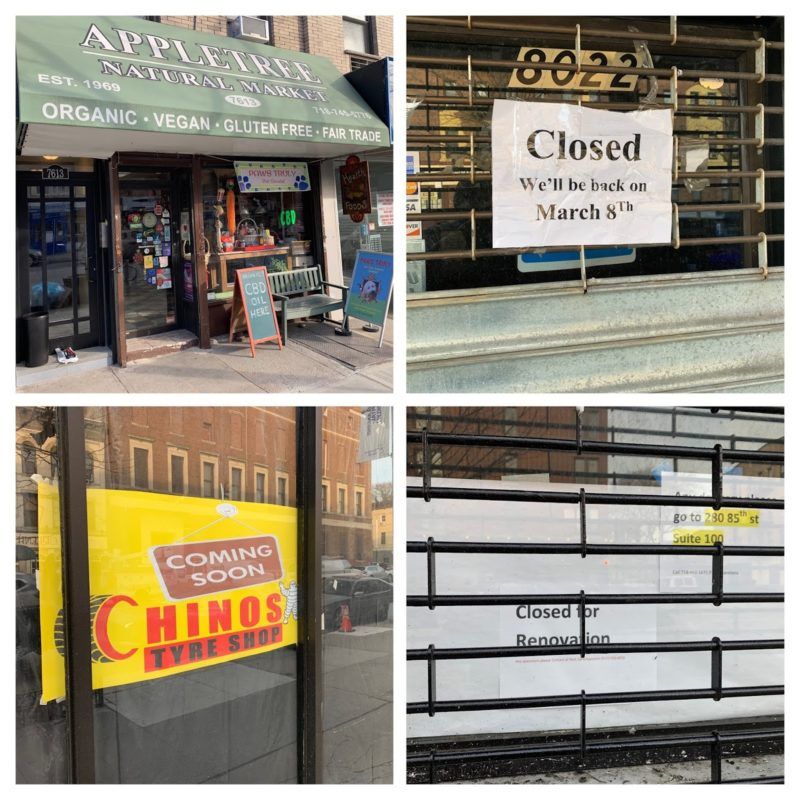 Overall, Howe said 3rd Avenue currently has a vacancy rate of about 7 percent.
"I think when you see a vacant store, you sort of apply that to the entire avenue when really 3rd and 5th Avenue are still pretty well rented," Howe said.
Located near 3rd and 5th Avenues, the 86th Street BID is very different, taking advantage of an important transportation hub for Staten Island commuters.
Patrick Condren compared his BID to Times Square. Several large chains, notably a Century 21, occupy a few blocks near the 86th Street subway station, where people often transfer onto buses that cross the Verrazzano Bridge. Condren says Brannan was right to point out vacant businesses as a problem, and that 86th Street has a bigger issue than 3rd or 5th Avenues.
"It's a slight uptick in vacancy rates, but the majority of the big stores are all occupied," Condren said. He pointed to online shopping as something impacting retail throughout the city.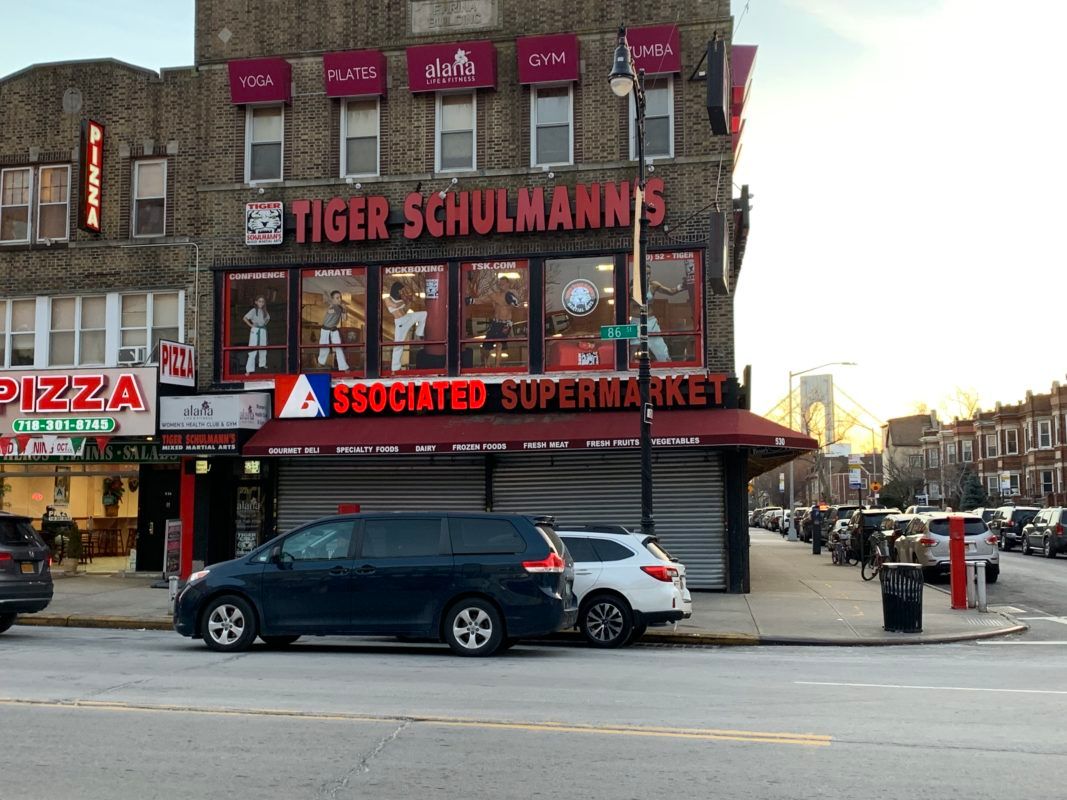 Among notable recent closures is an Associated Supermarket at 86th and Gelston.  Up the street, three buildings in a row were all empty as of February 28.
GENERALLY LOWER RATES?
In addition to their interview with Zenteno, Radio Free Bay Ridge, a hyper-local progressive podcast hosted and produced by local activists Rachel Brody and Dan Hetteix, did their own count of closed businesses on all three of Bay Ridge's major commercial corridors, as well as sections of 4th Ave.
They found low rates of vacancies on 3rd and 5th Avenue, with slightly higher ones elsewhere—including 11.1 percent in the 86th Street BID and similar numbers on two sections of 4th Avenue unsupported by a BID.
Overall, they found a 7.8 percent rate of closed businesses in all the sections of Bay Ridge they examined, with 1.8 percent undergoing renovations.
The problem is figuring out whether this rate is good or bad compared to other parts of the city.  Nicole LaRusso, the Director of Research and Analysis for real estate company CBRE, which does not track Brooklyn vacancies, says city-wide or even borough-wide vacancy data is "hard to come by."
"There isn't good comprehensive inventory data for the retail market," she said of New York City in general.
A recent New York Times article that said 20 percent of stores in Manhattan were vacant was controversial after publication, with the Douglas Elliman analyst quoted as giving the number later denying she had said it.
The city does have 76 total BIDs, all of which regularly monitor their vacancy rates and report them to Small Businesses Services, which releases a yearly report showing trends. The most recent available report is from the fiscal year 2017, and shows a 5.6 percent vacancy rate for the BIDs city-wide.  SBS said the 2018 report will be available this spring.  The SBS numbers cover only BIDs and those numbers are self-reported by the BIDs.
The lack of solid data is an issue acknowledged even by the office of Mayor Bill de Blasio.  Spokesperson Raul Contreras told BKLYNER de Blasio believes the vacancies are a problem, and is in the process of coming up with a policy to approach them.
"I think we need to sort of gather a lot more information," Contreras told BKLYNER. "We're sort of exploring ways in which we can do something like that. And we'll have more to say soon."
POLICY FIXES
A recurring theme in critiques from business owners, activists and officials is that landlords have begun to hold onto vacant properties in the hopes of either selling them to developers or renting them for higher prices, leading to what Brannan called "commercial blight" in his Op-Ed.
"The issue here isn't a lack of entrepreneurial interest but a lack of motivation with some landlords to rent their property," Brannan told BKLYNER in an emailed response to questions. "They either see tax benefits from writing off the loss of income or they are holding out for what they consider their 'dream tenant' who will sign a 20 or 30-year lease."
De Blasio has commented on this issue before, voicing support for some kind of a commercial vacancy tax to push landlords to rent out their properties, preferably passed through Albany. (Contreras would not confirm whether or not this was what the Mayor's office is working on).
"Let's pass a smart, targeted tax to stop landlords from leaving their properties empty from blighting neighborhoods. Let's make clear to landlords that this is a problem for our communities," de Blasio said during testimony to a state budget committee last month.
We asked Brannan his position on a vacancy tax and will add it when we hear back.  He has co-sponsored a bill that would create a "retail resurgence task force" to examine this and other issues facing retail businesses in the city, but seemed cool to the Small Business Jobs Survival Act (SBJSA), a long-in-the-works measure intended to give small business owners the option to negotiate leases with their landlords, pointing out the NYC Bar Association recently said the city lacks the authority to institute it.