Another Pedestrian Killed On Church Avenue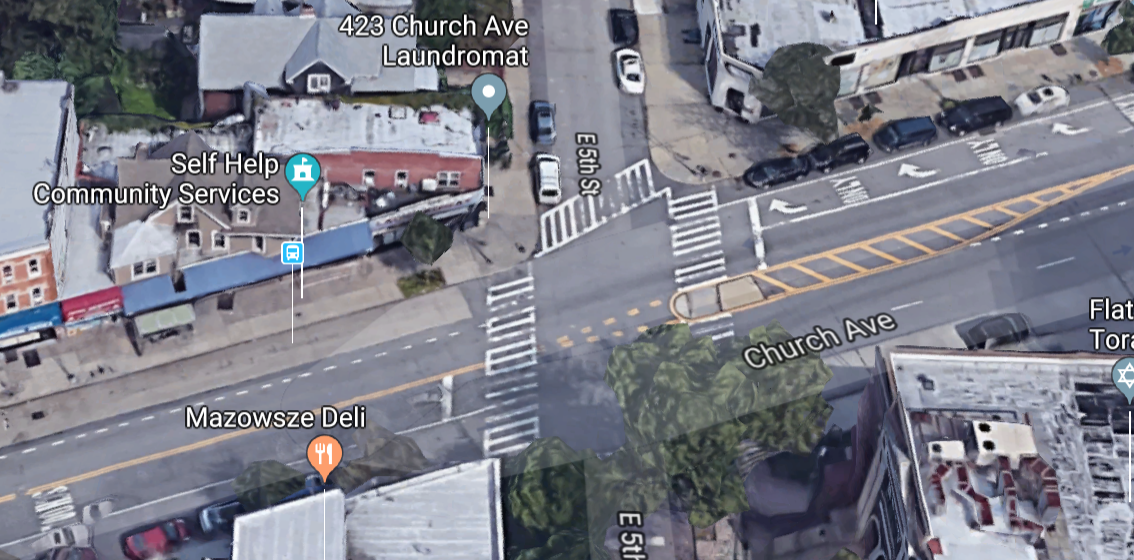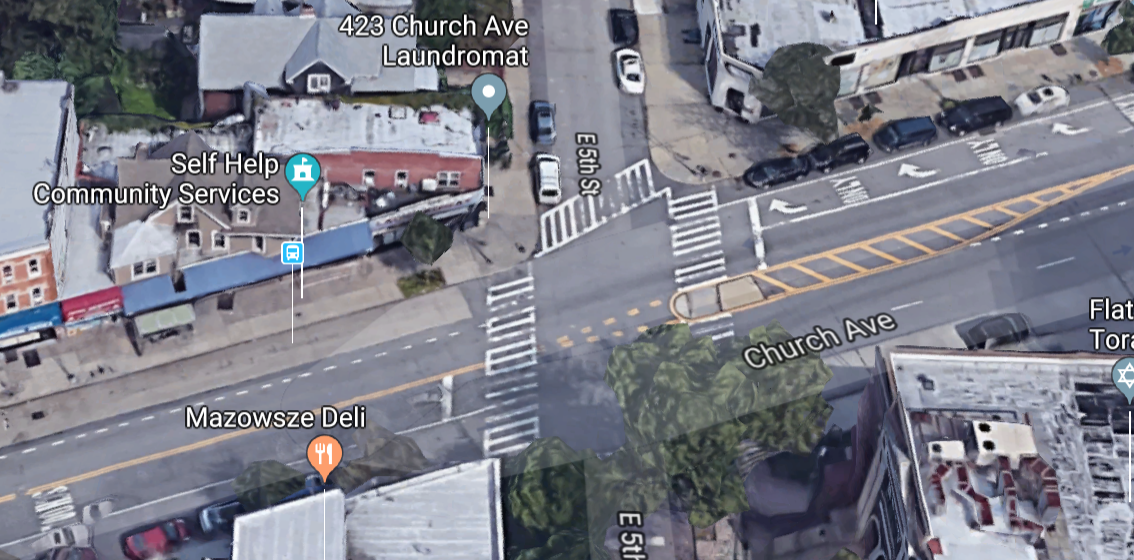 KENSINGTON – Just two days after 49-year-old María del Carmen Porras Hernández was struck and killed by a driver at the intersection of Coney Island and Church Avenues, a 50-year-old man has succumbed to his injuries doing the same thing just a few blocks down.
On Thursday, June 27 at around 12 a.m., a 21-year-old man was driving a 2015 Nissan north on East 5th Street. He then made a left turn onto Church Avenue and hit a pedestrian who was crossing north to south on Church.
Cops found the victim lying on the roadway with trauma to his entire body. He was taken to Maimonides Hospital in critical condition. On July 6, he succumbed to his injuries.
The driver remained at the scene following the incident. As of today, no arrests have been made.
This is the second pedestrian death on the dangerous Church Avenue corridor this week. On July 8, Porras Hernández was crossing the street at Church and Coney Island Avenues—just a few blocks away from the June 27 incident. A driver making a right turn onto Coney Island Ave. struck her and slammed into another car waiting at a stoplight, killing Porras Hernández.
The NYPD just released the number of traffic-related fatalities in the first six months of this year compared to the first half of 2018. Pedestrians count for the most number of deaths. From January to July 10, 2018, 53 pedestrians were killed. This year so far, there have already been 56 pedestrian deaths—a 5.7 percent increase.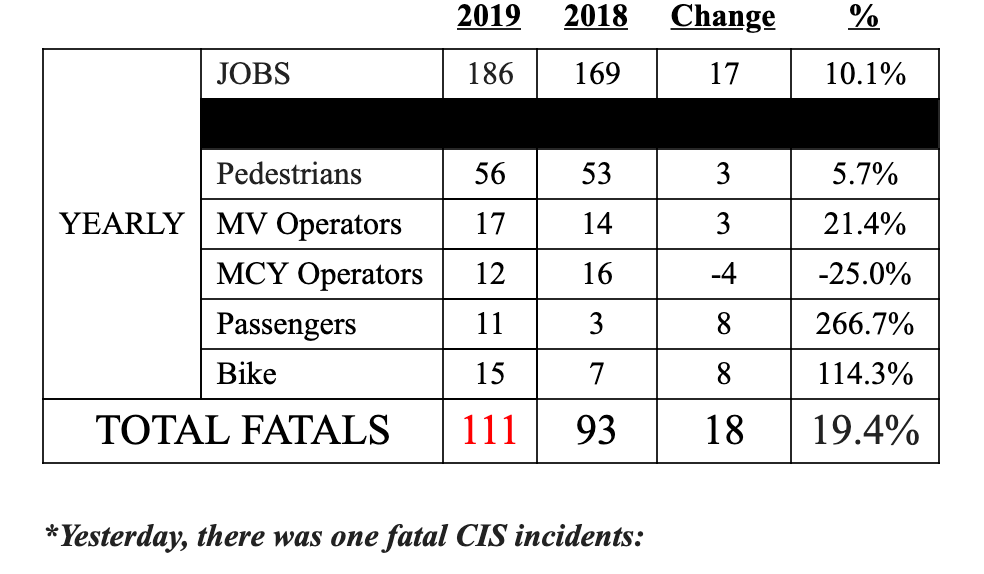 Church Avenue from Kensington to Brownsville is a very congested area. It's a local truck route, with a dense commercial zone and commercial establishments along the northern side of the street between E16th and Ocean Parkway. At the Western end, it is also the route of the B103, BM3, and BM4 express buses between Coney Island Avenue and Ocean Parkway, as we reported just a few weeks ago.
Just a few blocks away from the two recent pedestrian fatalities is where Mayor Bill de Blasio announced Vision Zero improvements on Church Avenue and Ocean Parkway last month.
"This Vision Zero priority intersection has been among the most crash-prone in Brooklyn, as vehicles leave a pedestrian-heavy neighborhood to enter the Prospect Expressway," the Mayor's Office said on June 10. "Over the last five years, 102 people have been seriously injured at this intersection [Church @ Expressway], with one pedestrian struck and killed here in February 2018."
Transportation Alternatives' spokesperson Joe Cutrufo had this to say: "Failure to yield is one of the leading causes of pedestrian deaths. If we're going to bring an end to this pervasive deadly behavior, we need our elected leaders to get behind the push to expand automated enforcement at intersections."