Another 12-Story Residential Building Planned For 4th Avenue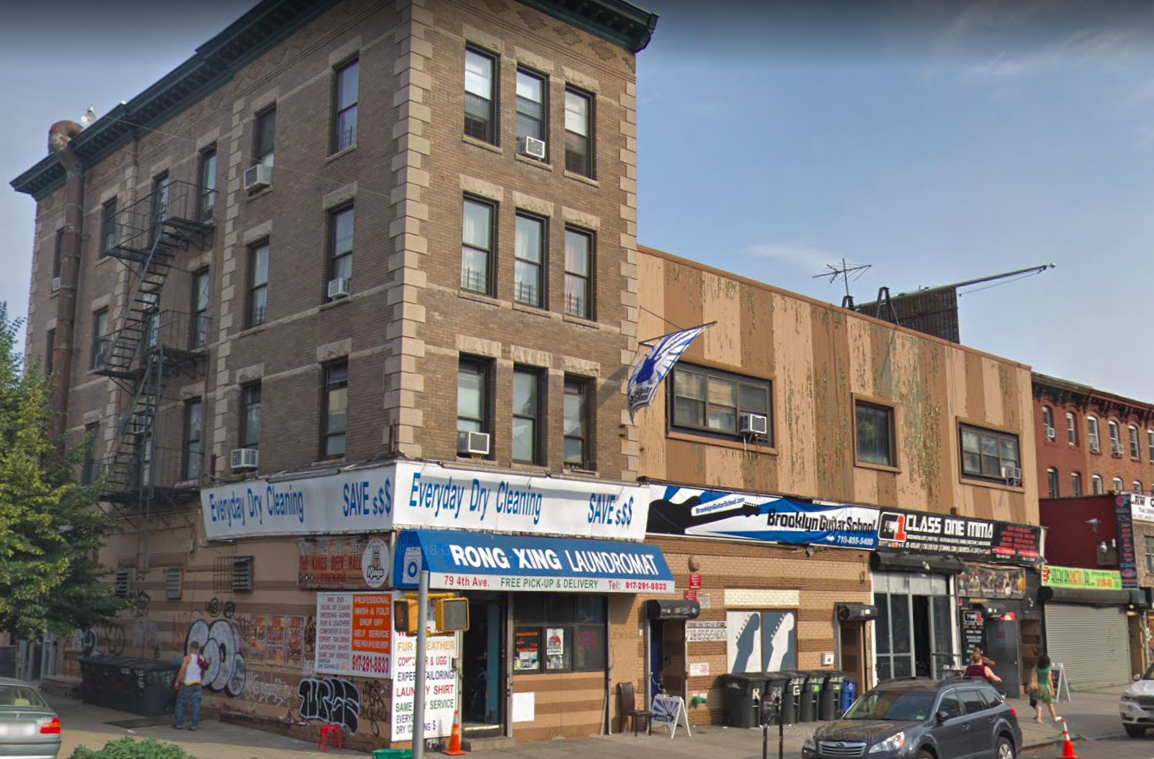 PARK SLOPE – The group of low-rise buildings spanning the east side of 4th Avenue from St. Marks Place to Warren Street will soon become a 125-foot-high, 12-story apartment building, The Real Deal reports.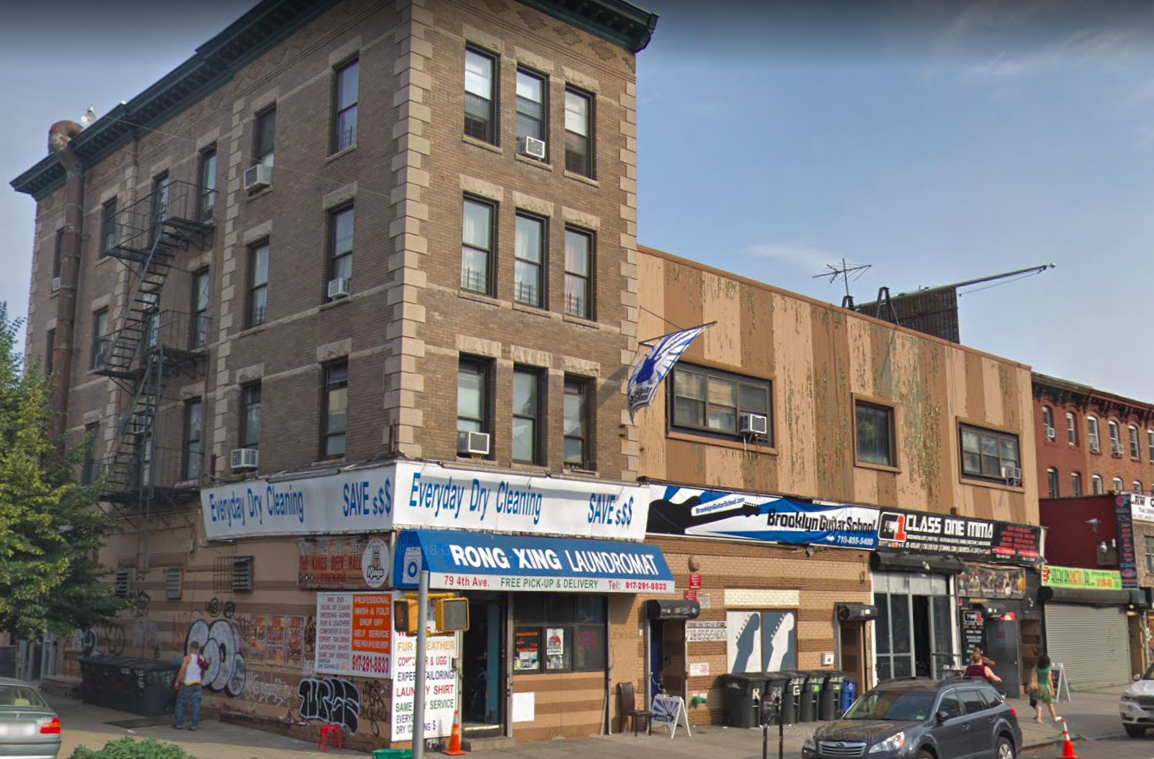 Developer Harry Einhorn filed for a NYC Department of Buildings (DOB) permit for 85 4th Avenue on Tuesday. According to the document, the project includes a 12-story mixed-use building which will feature nearly 125,000 square feet of residential space, 5,415 square feet of commercial space, and about 2,000 square feet for a community facility. Along with 193 residential units, which New York YIMBY predicts will be rentals, the development will offer 79 enclosed parking spaces.
The developer began purchasing the nine lots on the block back in 2011, according to The Real Deal, offering longtime tenants of 78 St. Marks Place (on the corner of 4th Ave.) $50,000 in 2014 to vacate their apartments.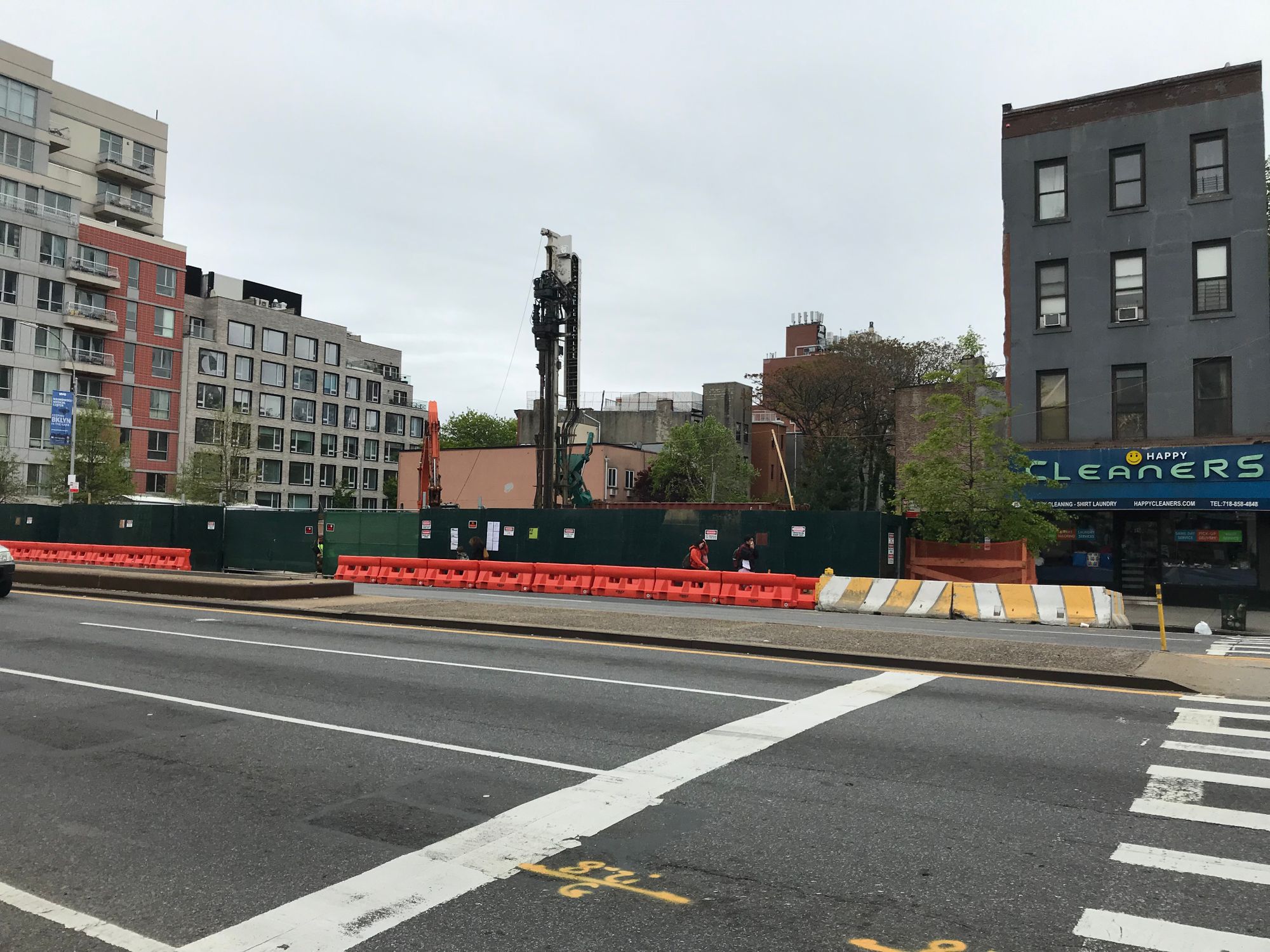 The proposed project is located across 4th Avenue from another planned 12-story building currently under construction. Work for a mixed-use building spanning six lots on the west side of 4th Avenue between Warren Street and St. Marks Place—on the long-vacant KFC site—began earlier this year. The 133,200-square-foot 58 St. Marks Place project is being developed by Level One Holdings. The project includes approximately 8,200 square feet of commercial space, 360 square feet of community space, and 124,500 square feet of residential space for 100 units. The development will also offer 50 enclosed parking spots.
In 2017, Level One Holdings also purchased 84 St. Marks Place, the former home of Kings Beer Hall, located behind Einhorn's proposed 85 4th Avenue project. Kings Beer Hall shuttered in May with work beginning on the property in September. A large portion of the eastern wall that faces a small garden area was knocked out for what appears to be a wall of windows or large-scale doors. According to the DOB application, the work being performed is for an existing restaurant and there will be no change to use or occupancy for the property.
Three blocks north on 4th Avenue, Adam America's 12-story Church of the Redeemer-replacing condo project at 561 Pacific Street is nearing completion. The project, dubbed Five Six One Pacific, includes 63 condo units and 16 parking spaces. A few blocks south at 639 Degraw Street (at 4th Ave.), work on another 12-story development spanning multiple lots is planned. This project will include 57 residential units and 22 enclosed parking spots.