Food News: SkyIce Opens New Location, KBH and Gristmill Close & More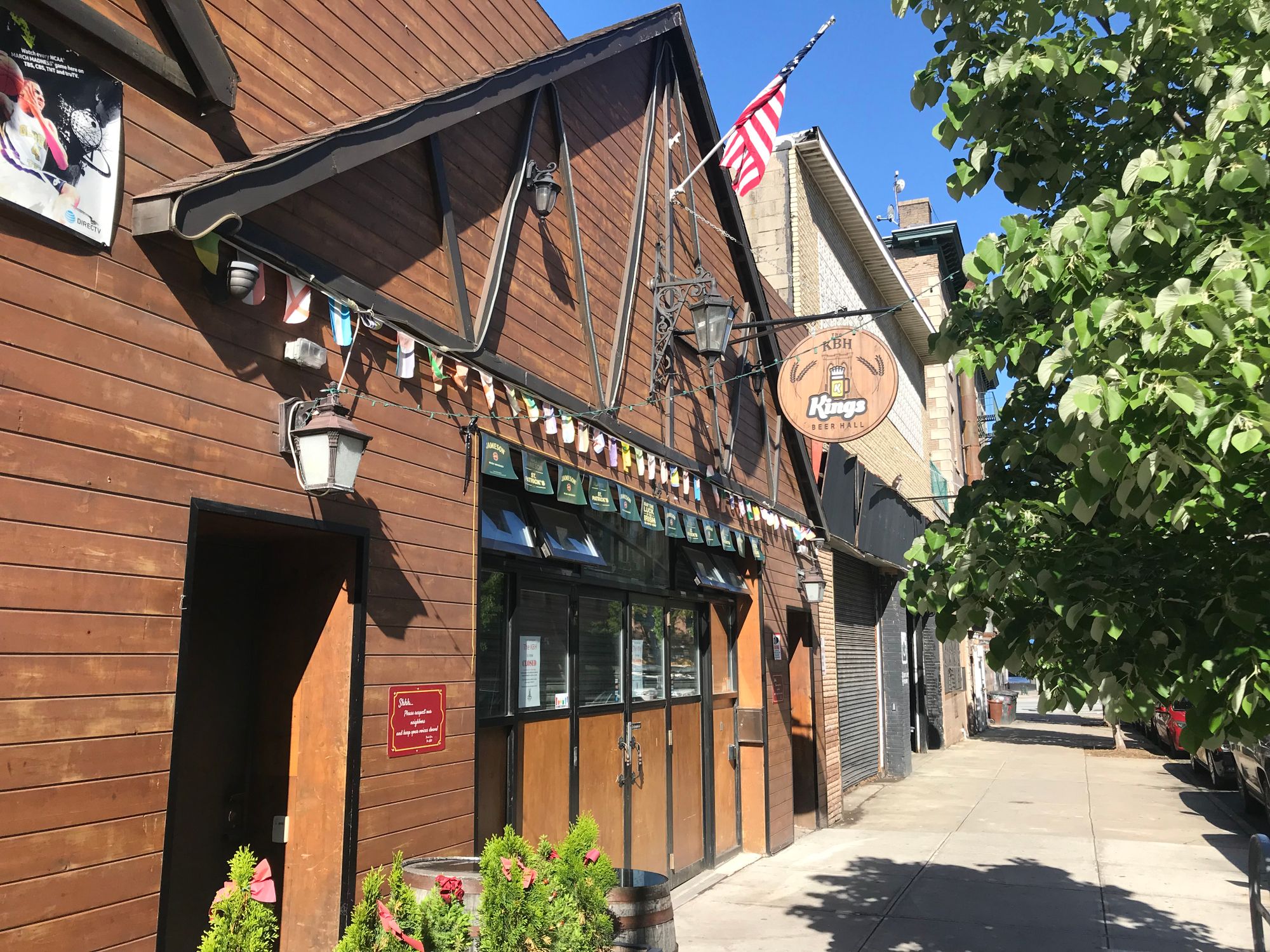 PARK SLOPE – There are more changes happening along 5th Avenue in Park Slope. See the list below of some new additions to the corridor and a couple of closings.
SkyIce, 437 5th Avenue (between 8th & 9th Streets)
SkyIce is expanding! The "2019 Dime Best of Brooklyn" Thai Restaurant winner is opening a second location further south at 437 5th Avenue in the former home of another Thai eatery, Sai Thai Kitchen.
While the original location at 63 5th Avenue (at St. Marks Avenue) continues to serve street-style Thai food, the new storefront will offer more traditional, family-style dishes, said owner Sutheera Denprapa. Denprapa opened SkyIce in 2011 with her husband Jonathan Bayer.
Along with a larger kitchen, the new restaurant will feature a front dining room with a dozen tables and a café area in the rear with six tables. The new outpost will also serve their handcrafted ice cream and sorbets made with Asian-inspired flavors such as Thai Tea, Black Sesame Seaweed, Durian, Lychee Rose, Green Tea, and many more.
Denprapa says they hope to open the new space next week.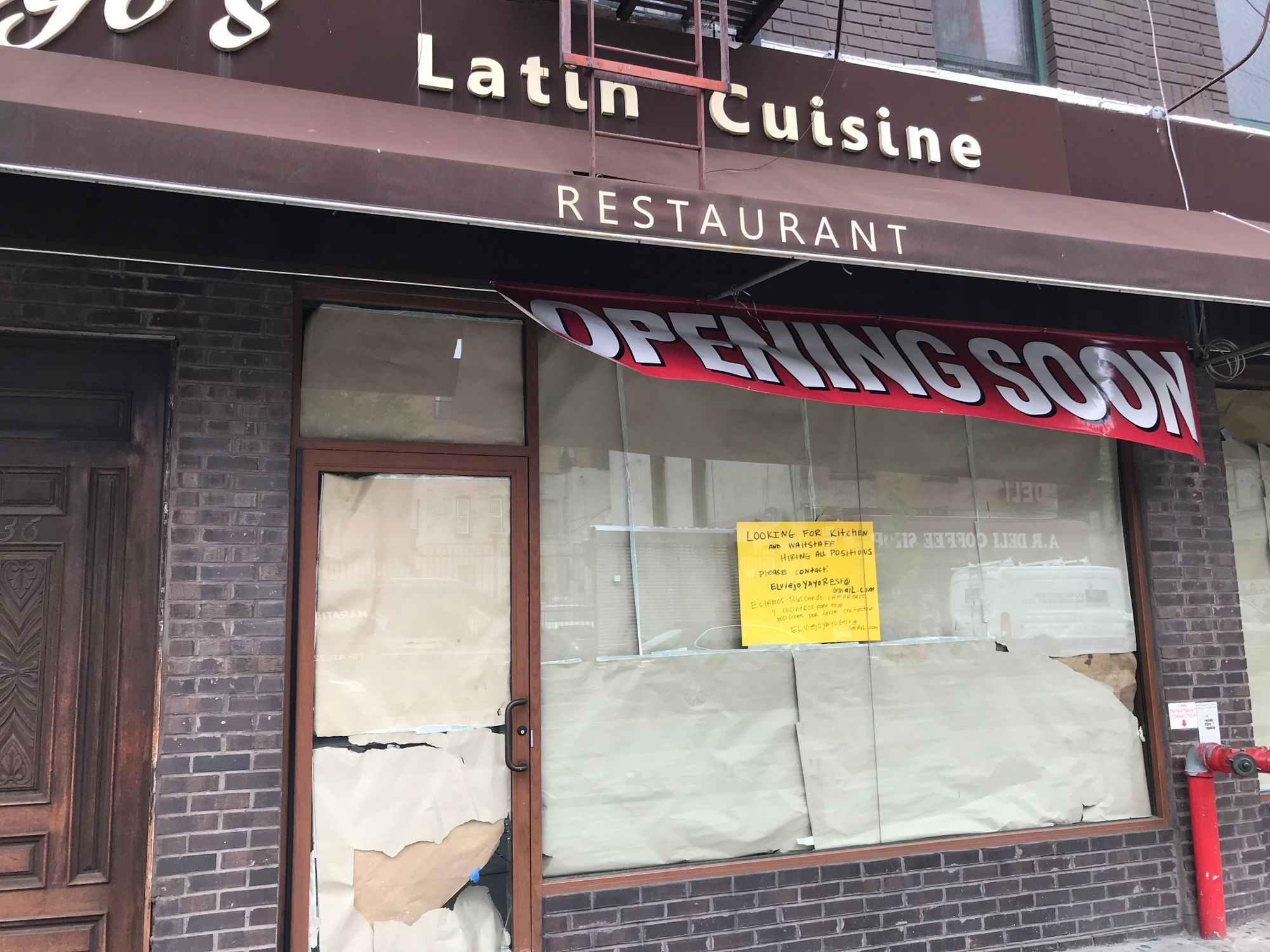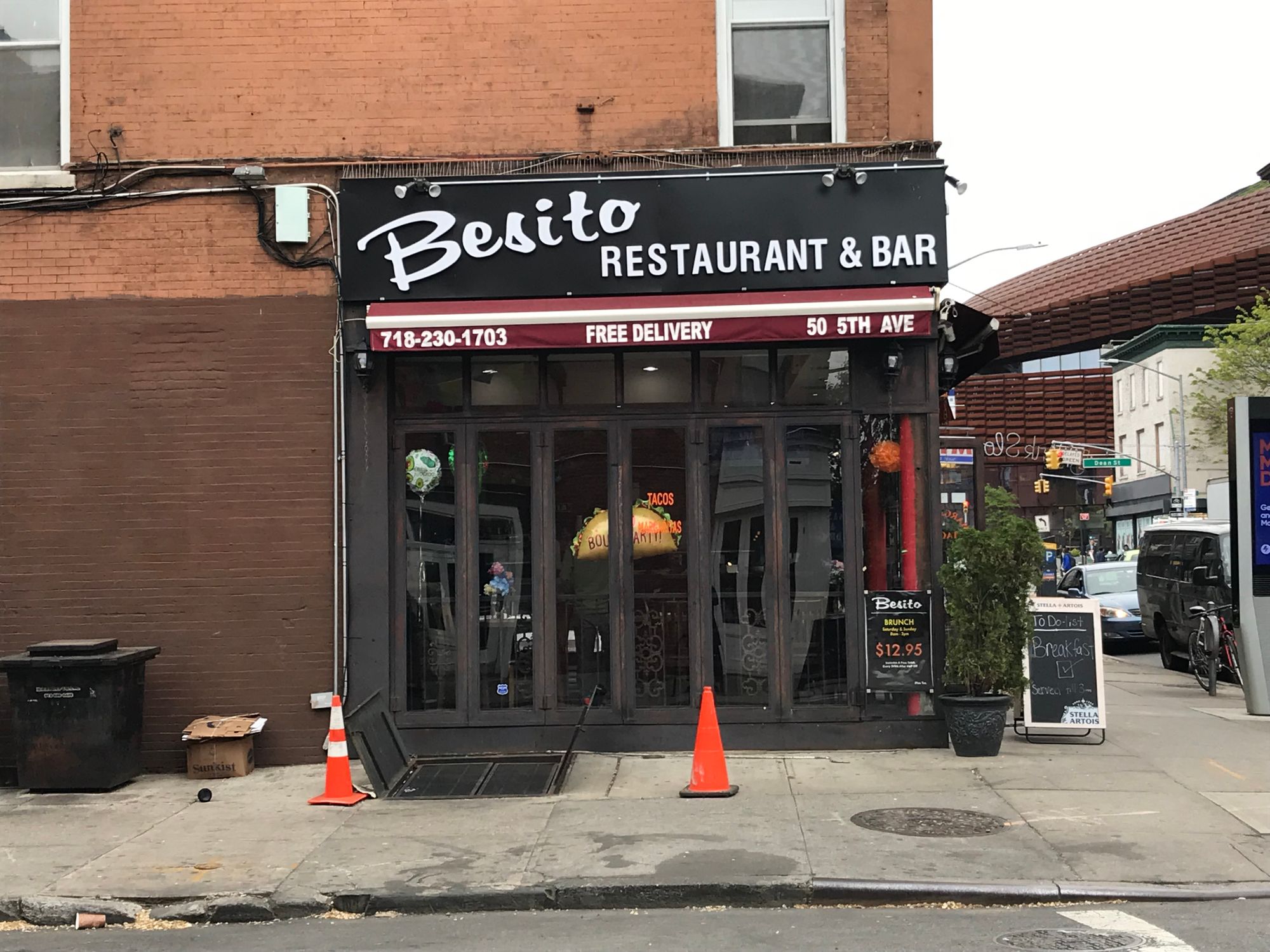 Yayo's Latin Cuisine, 36 5th Avenue (between Dean & Bergen Streets) and Besito Restaurant & Bar, 50 5th Avenue (at Bergen)
A new owner will be reopening Yayo's Latin Cuisine at 36 5th Avenue. The restaurant's former owners, Carmen and Jerry Diaz, have moved just a few doors south to 50 5th Avenue (at Bergen). After running Yayo's for 15 years, the couple could not afford the rent on the original storefront any longer. Two years ago they took over the former Punta Cana space on the corner of 5th and Bergen and recently transformed it into the Mexican/Spanish eatery Besito. Their former landlord officially took over Yayo's in February and will reopen the restaurant in the coming weeks.
The Diaz family have several restaurants in the area. Carmen Diaz's uncle, Juan Espinal, has owned El Viejo Yayo 2 at 317 9th Street for nearly 30 years, she told Bklyner on Thursday. The Diaz's daughter, Vanessa, owns two eateries in Clinton Hill. She opened Xochitl Tacqueria at 1015 Fulton Street two years ago and debuted the neighboring Flor Café at 1013 Fulton Street last year.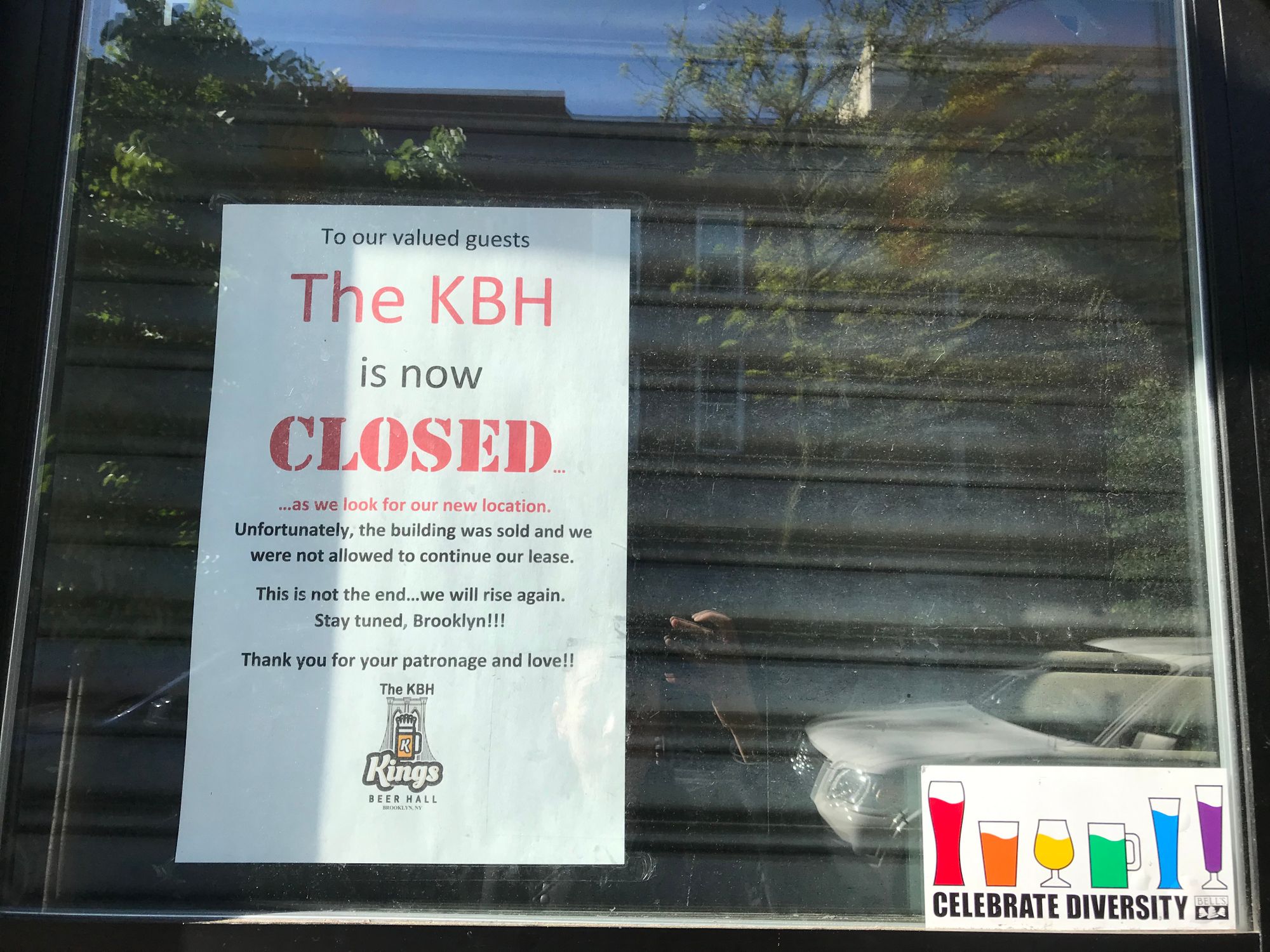 Kings Beer Hall, 84 St. Marks Place (between 4th & 5th Avenues)
Kings Beer Hall (KBH) has served its last pint on St. Marks Place (between 4th & 5th). A sign posted at the venue last weekend explains that the building was sold and the venue's lease was not renewed. Records show that Level One Holdings Corp. purchased the property in 2017. Bklyner tried reaching out to the firm to learn about its plans for the property but did not hear back prior to posting.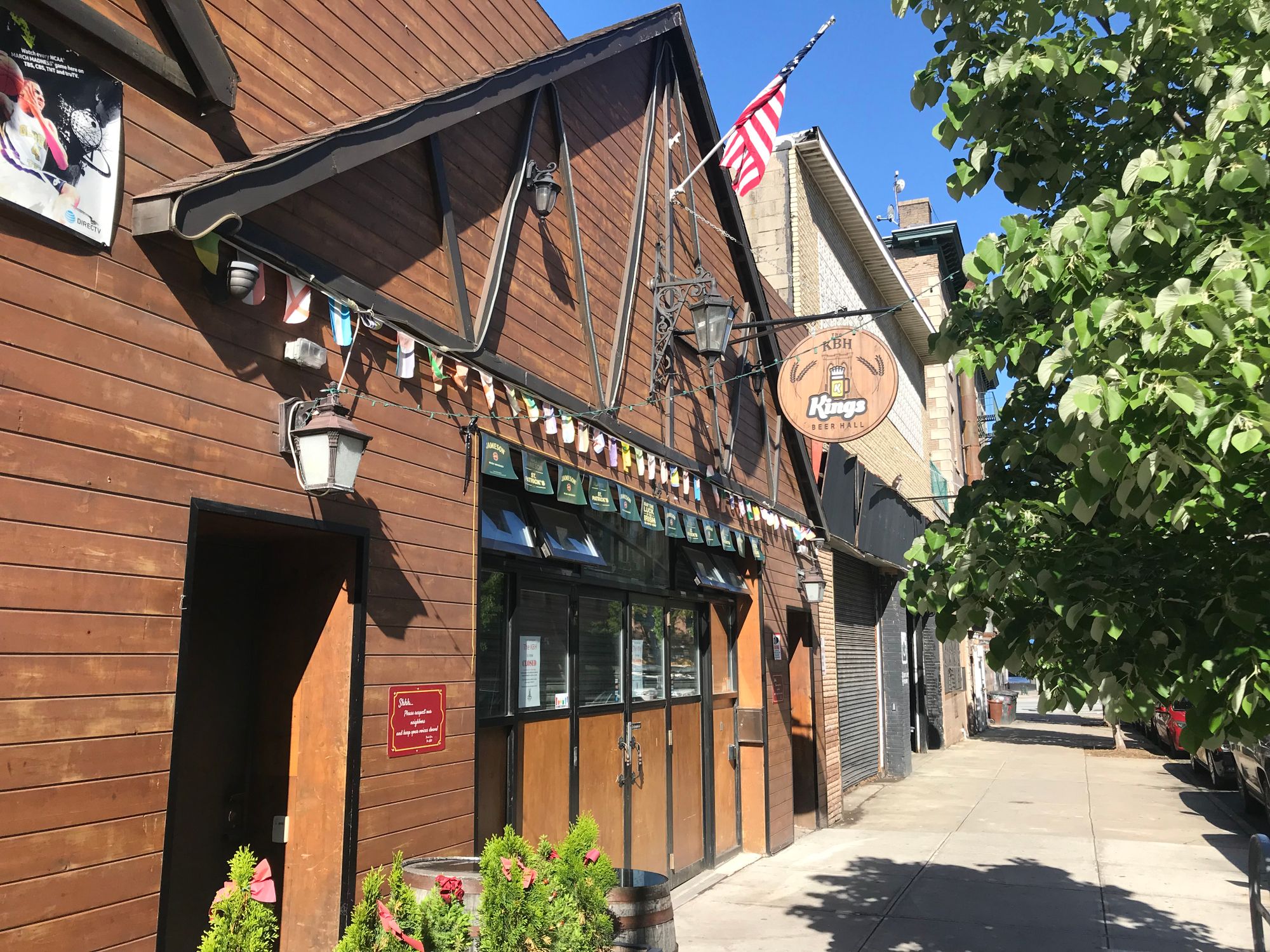 The KBH crew that was clearing out the space on Thursday afternoon declined to comment when Bklyner stopped by. Fans of the venue need not worry. The sign notes that they are looking for a new location.
Gristmill, 289 5th Avenue (between 1st & 2nd Streets)
A farewell sign was also recently spotted on the front of Gristmill. After nearly three years, the farm-to-table eatery serving wood-fired pizzas shuttered on Monday, April 29. Helmed by Park Slope native Jake Novick-Finder, who previously worked at Gramercy Tavern and Union Square Café, Gristmill offered an "innovative menu" with inventive pizzas and an excellent brunch.