12-Story Building Planned For Old KFC Site On 4th Ave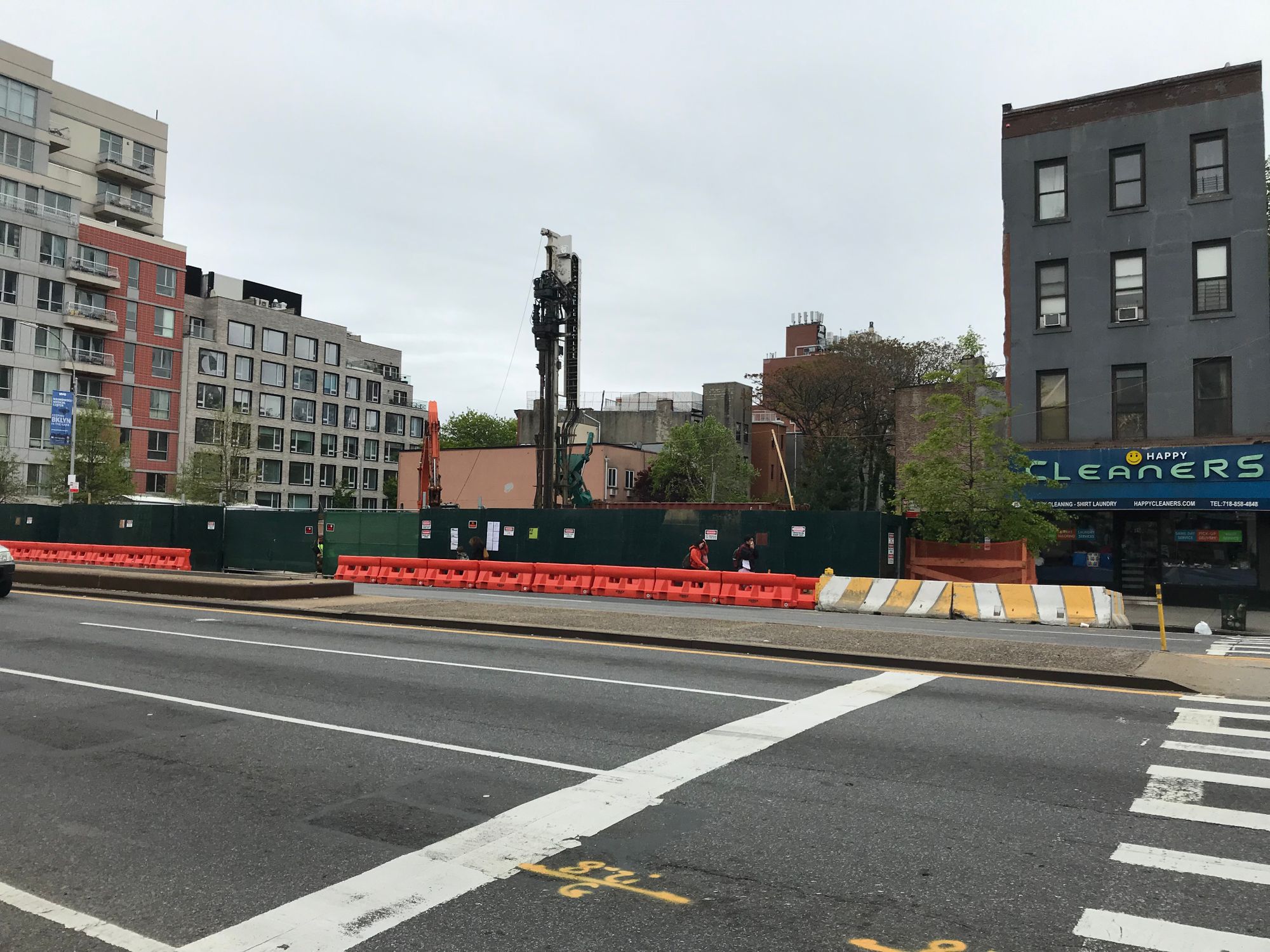 BOERUM HILL/PARK SLOPE – Work is currently underway for a new mixed-use building spanning several lots on 4th Avenue between Warren Street and Saint Marks Place.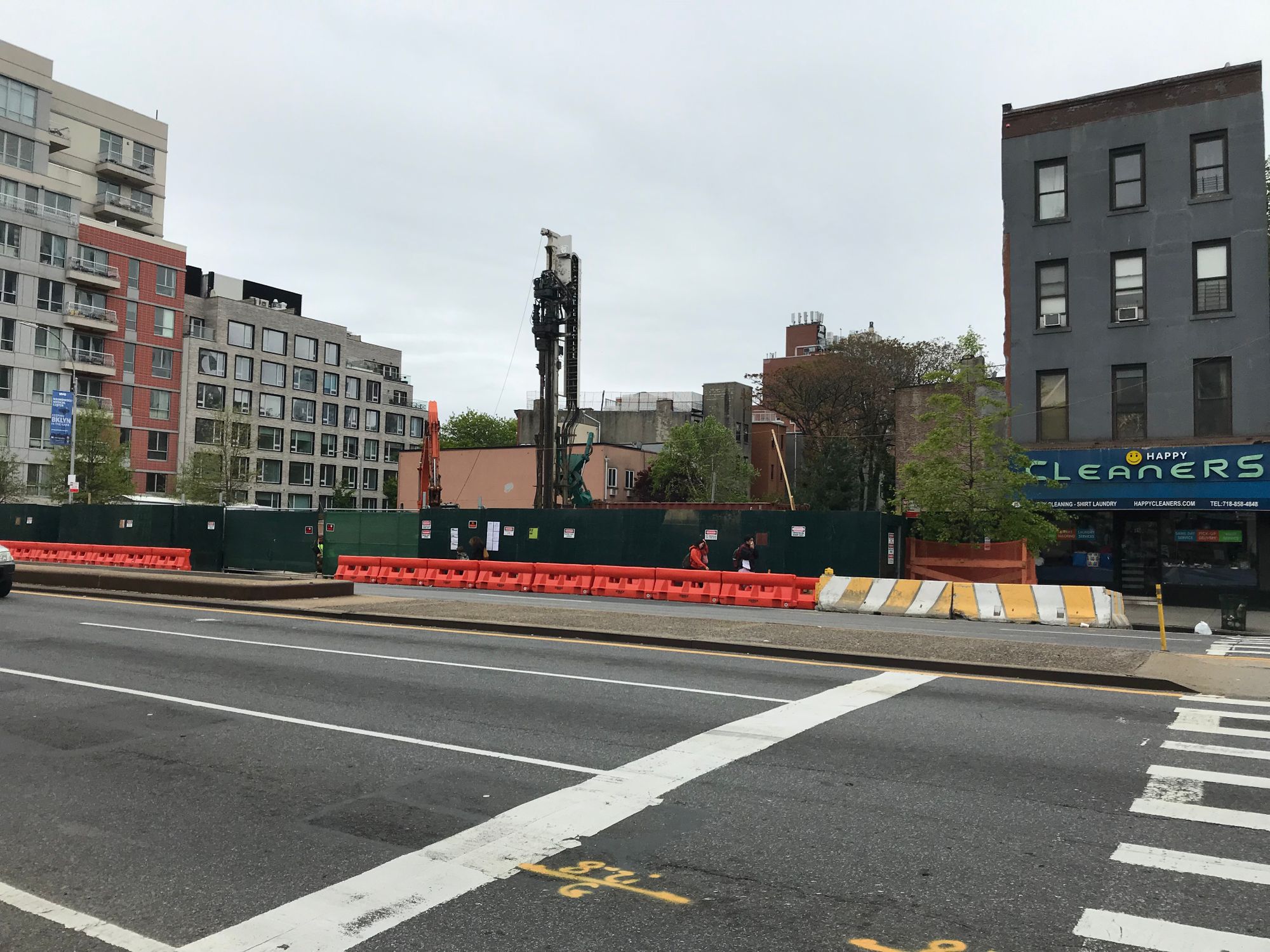 Development firm Level One Holdings filed plans earlier this year to build a  133,408-square-foot, 12-story building at 58 Saint Marks Place which will extend back a full block to Warren Street where a long-vacant KFC once stood.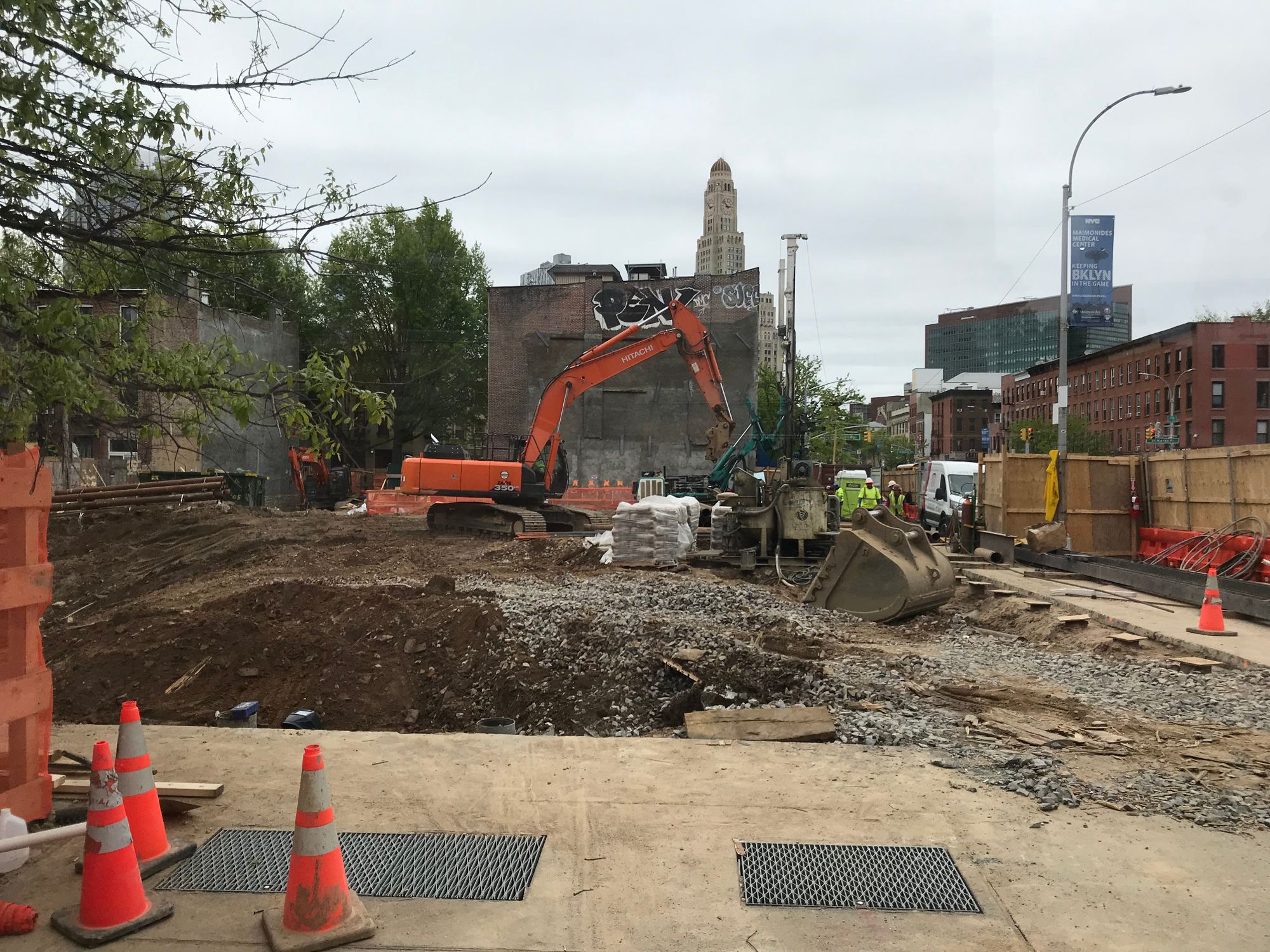 The proposed project would include 8,274 square feet of commercial space, 367 square feet of community space, and 124,767 square feet of residential space with 102 units. The development would also include 45 enclosed parking spots, according to the NYC DOB application which is pending. Bklyner reached out to Level One last week to inquire whether the planned apartments will be rentals or condos but has not received a response.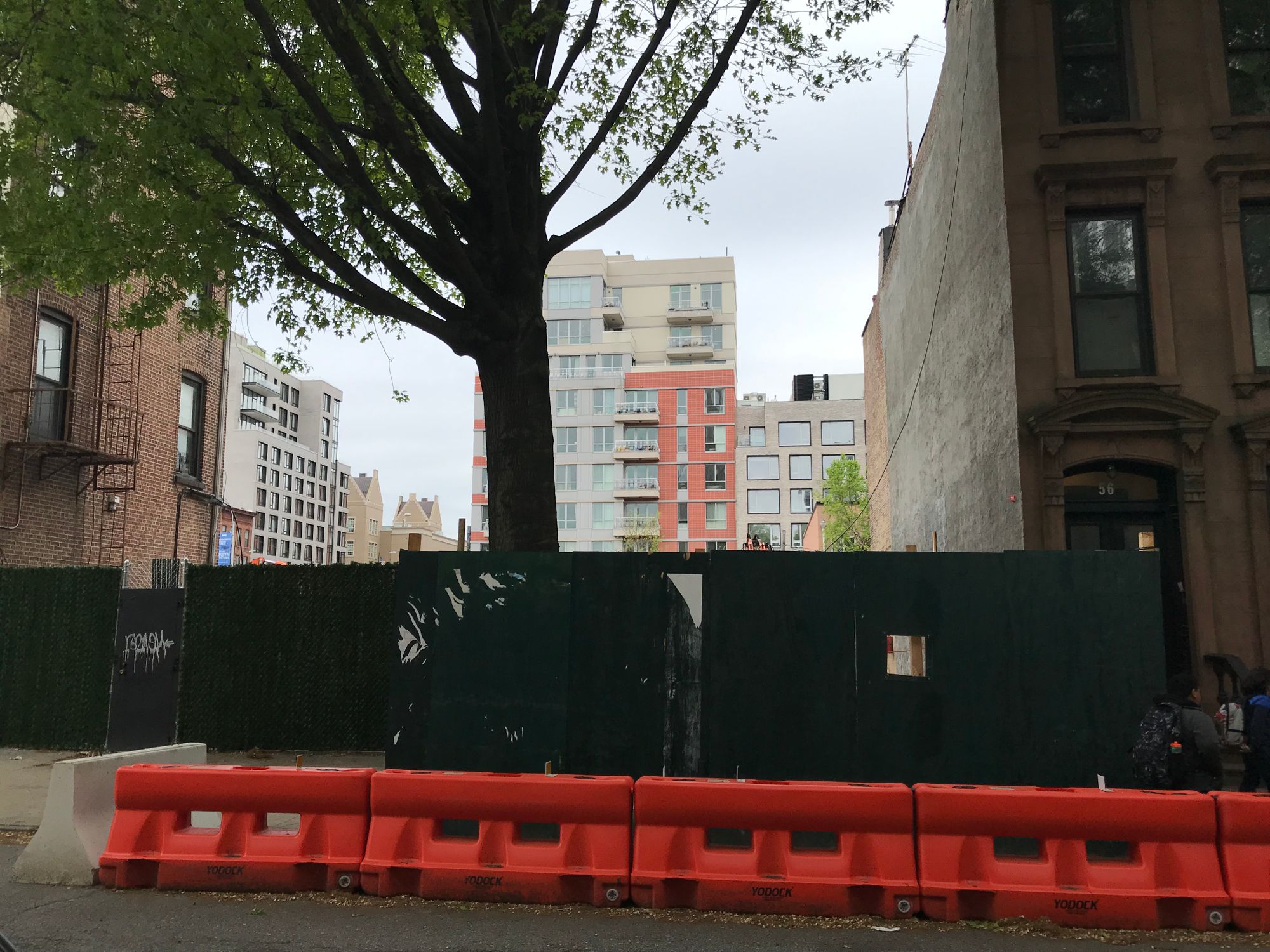 Level One Holdings purchased the six parcels for a total of $32.06 million, according to PincusCo, including: 58 Saint Marks Place, 88 4th Avenue, 88A 4th Avenue, 90 4th Avenue, 92 4th Avenue, 94 4th Avenue.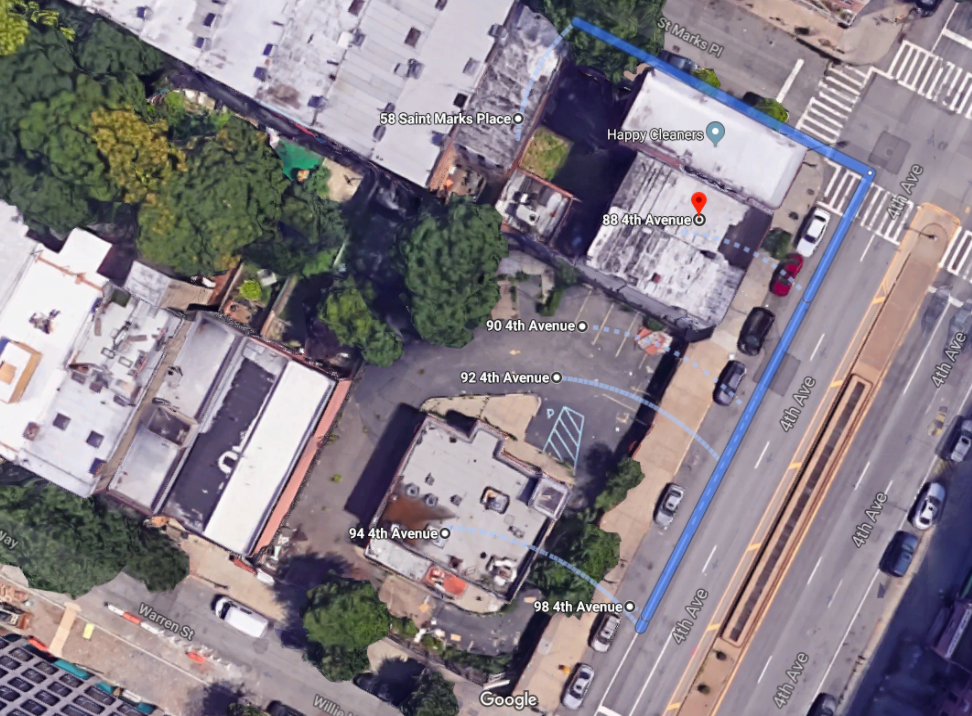 As noted last week, the development firm in 2017 also purchased 84 St. Marks Place, the former home of Kings Beer Hall, just across 4th Avenue.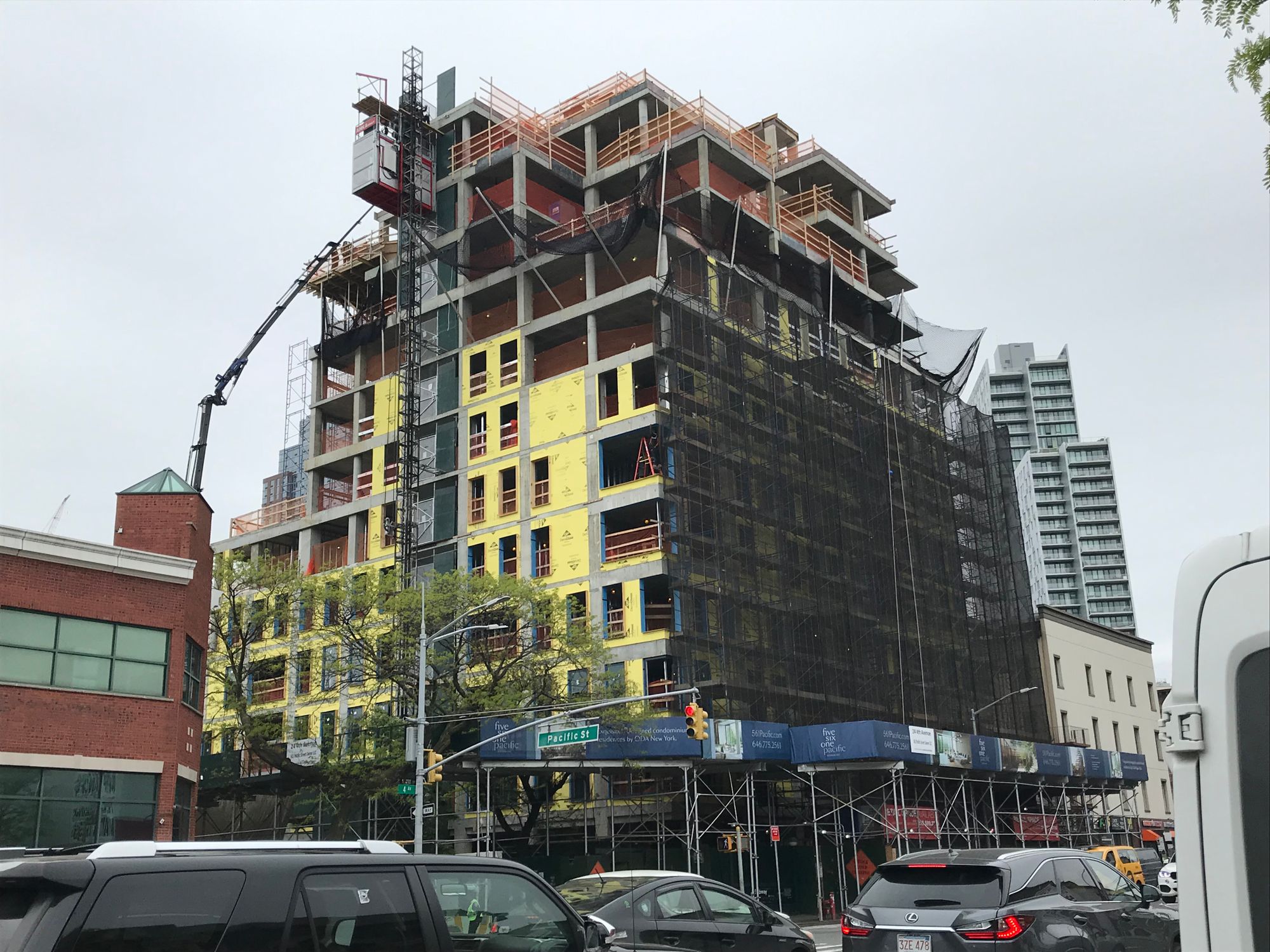 Three blocks north on 4th Avenue, Adam America's 12-story Church of the Redeemer-replacing condo project recently topped out, Brownstoner reported. Located at 561 Pacific Street and dubbed Five Six One Pacific, the building includes 63 condo units, 16 parking spaces, and 26 storage units. Adam America is the developer behind two 12-story buildings further south at 535 and 555 4th Avenue (between 14th & 16th Streets) which are slated to become shelters for homeless families.
And over at 4th Avenue and Degraw Street, work is underway on another 12-story development spanning multiple lots. Developer Claudio Soifer is planning a condo building at 639 Degraw Street with 73,000 square feet of residential space, 5,360 square feet of commercial and 720 square feet of community space. The project will include 57 residential units and 22 enclosed parking spots.