6/4 - Queens of Pain, Noise in Coney, Mayoral Hopefuls, Live Music, and More
Good evening. As we head into the weekend, here are some live music pics and art events on top of news below - an update on train noise in Coney Island, who of the Mayoral hopefuls the business community thinks has their back, a memorial at the Green-Wood Cemetery to those we lost to COVID, and more art and fabulous neighbors. Have a lovely weekend!
---
With temperatures heading into the 90s we are in for a hot and sunny weekend. Heading to Coney Island? Did you know you can get vaccinated at the Aquarium?
Speaking of incentives to get vaccinated, we have not seen this widely advertised, but during June you can enter your vaccinated 12-17-year-old for a chance to win one of 50 full scholarships (including tuition, fees, room-and-board, and expenses) to any SUNY or CUNY school, courtesy of an effort by the state to get children vaccinated against COVID-19. There are weekly drawings throughout June and so far two kids from Queens and one form the Bronx are among the winners.
---
Kouichi Shirayanagi | Jun 4, 2021 • 3 min read
Residents had measured noise from the nearby train reaching levels as loud as 100 dB in their apartments while a 2010 study commissioned by the city recommends that no noise from an elevated train should exceed 45 dB, Kouichi reports.
---
Bklyner Staff | Jun 4, 2021 • 2 min read
Since the May of last year, Naming the Lost Memorials, a small team of volunteers has been curating memorial sites across the city to name and remember victims of the COVID-19 pandemic. Tomorrow, they will be setting up a memorial on 200 feet of the Green-Wood Cemetery's fence along 5th Avenue at 25th Street.
---
Not a paying Bklyner member? If you find this newsletter valuable, you can support the stories that matter most to Brooklyn by subscribing for $6/month or $60/year here.
---
Rachel Lindy Baron | Jun 4, 2021 • 4 min read
Queens of Pain – a 75-minute documentary by co-directors Cassie Hay and Amy Winston -- kicks off the Brooklyn Film Festival (BFF) tomorrow with an intimate look at the lives of three New York roller derby players.
---
Greg David | Jun 4, 2021 • 7 min read
Business leaders have divided the Democratic candidates for mayor into those they believe embrace business — and those who do not, writes THE CITY's Greg David.
---
Rachel Lindy Baron | Jun 4, 2021 • 4 min read
Visitors to Inside~Out in the Garden, a new outdoor exhibit from Brooklyn design practice Kin & Company, will find pieces by over 26 independent artists and design studios meant not only to look at, but to touch – and some even to sit on.
---
Piotr Orlov | Jun 3, 2021 • 7 min read
With venue capacities rising and hours of operations being extended, the club and performance space re-openings are coming hard and fast all over Brooklyn. Which means that, in a variety forms (often requiring vaccinations, please check with individual venues for their admission policy), street music culture is once again ceding space to club culture. And yet strange happenings and community configured jamborees continue to pop up aplenty.
Two such events are taking place this Saturday (6/5) afternoon: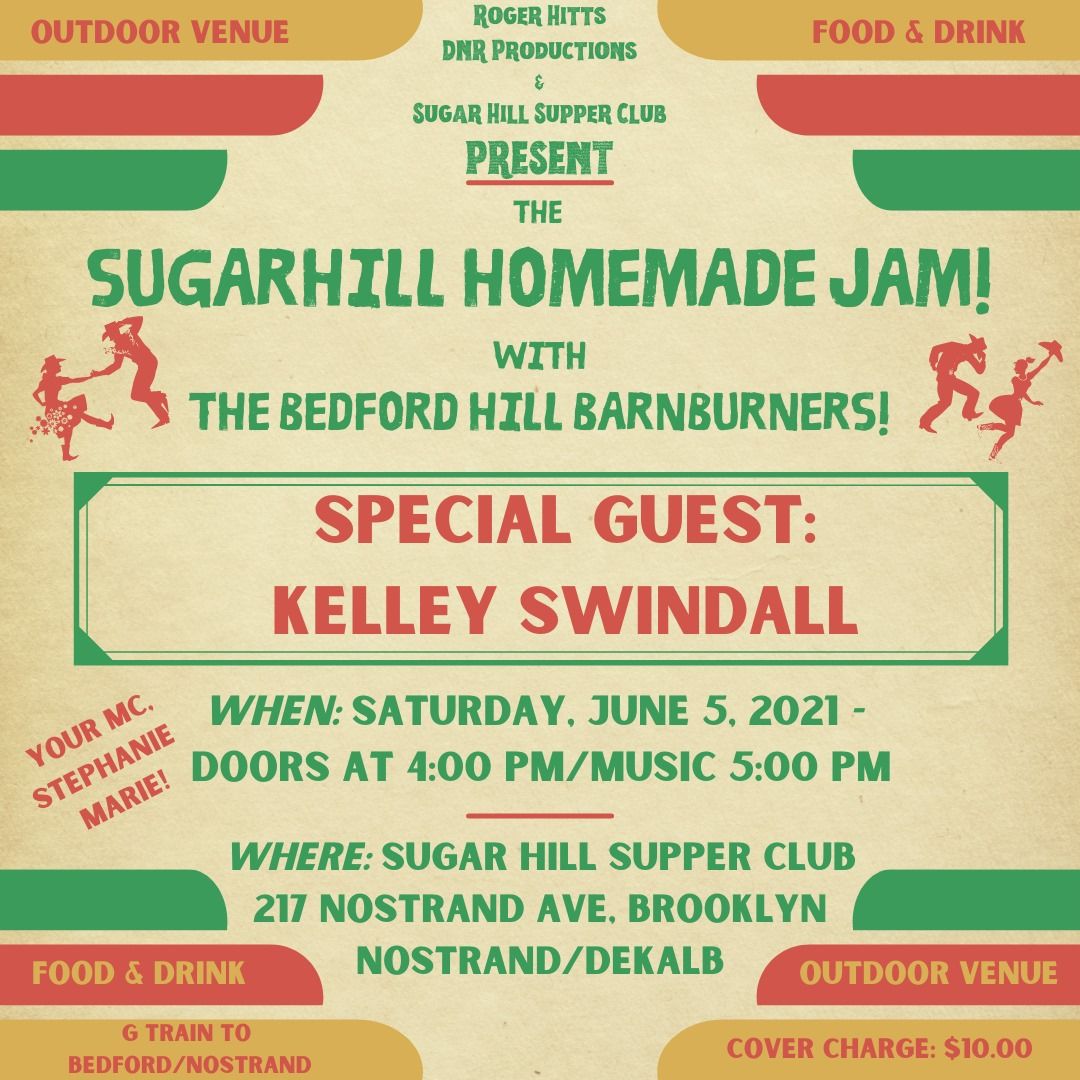 The indoor-outdoor yard of Bed-Stuy's wonderful Sugar Hill club is hosting what it is calling "The Sugarhill Homemade Jam with The Bedford Hill Barnburners," featuring a long, rotating cast of the city's finest roots Americana players and singers, "headlined" (kinda) by the Georgia-to-NYC transplant Kelley Swindall. (217 Nostrand Ave, 4 pm, $10 cover).
Halyards in the Gowanus is also hosting an afternoon of guitar-centric entertainment: "An Acoustic Rock 'n' Roll Circus!," organized by Graham Brice (who'll also play), the free program is gonna feature five rock singer-songwriters reacquainting themselves with audiences in a chill-ass environment. (406 3rd Ave, 4 pm, Free)
Because they've been allowed to be open since late last summer, and slyly hosting socially distant informal music events almost this entire time, arts galleries have been a godsend to many musicians and DJs. They still are.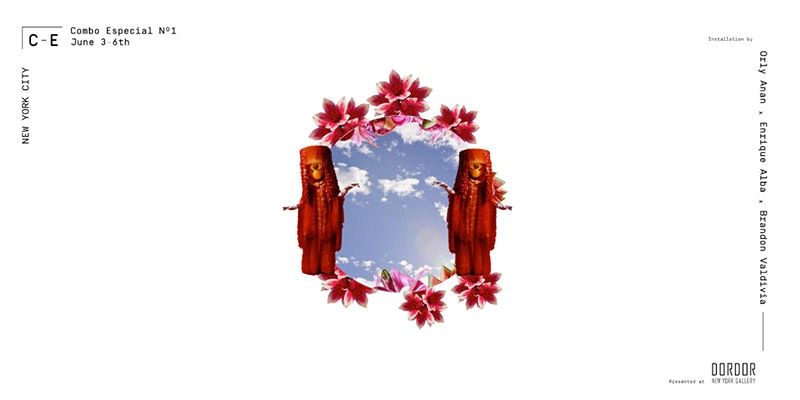 This weekend, East Williamsburg's DORDOR Gallery is presenting the immersive exhibit "Combo Especial nº1," which features the work of young artists from New York and Mexico City. On Friday (6/4) and Saturday (6/5) nights, the gallery will feature after-parties with a quartet of great art-minded funk, disco and groove-oriented DJs, Lloyd and Toribio (Friday), Tom Noble and Marco Weibel. (45 Irving Ave, 9 pm art screening/10 pm party, $25)
Considering that they're built on intimacy and proximity and heat, and those things were the least viral disease-friendly, great local dance-parties suffered more than almost any other cultural events the past year. Their gradual return is a blessing.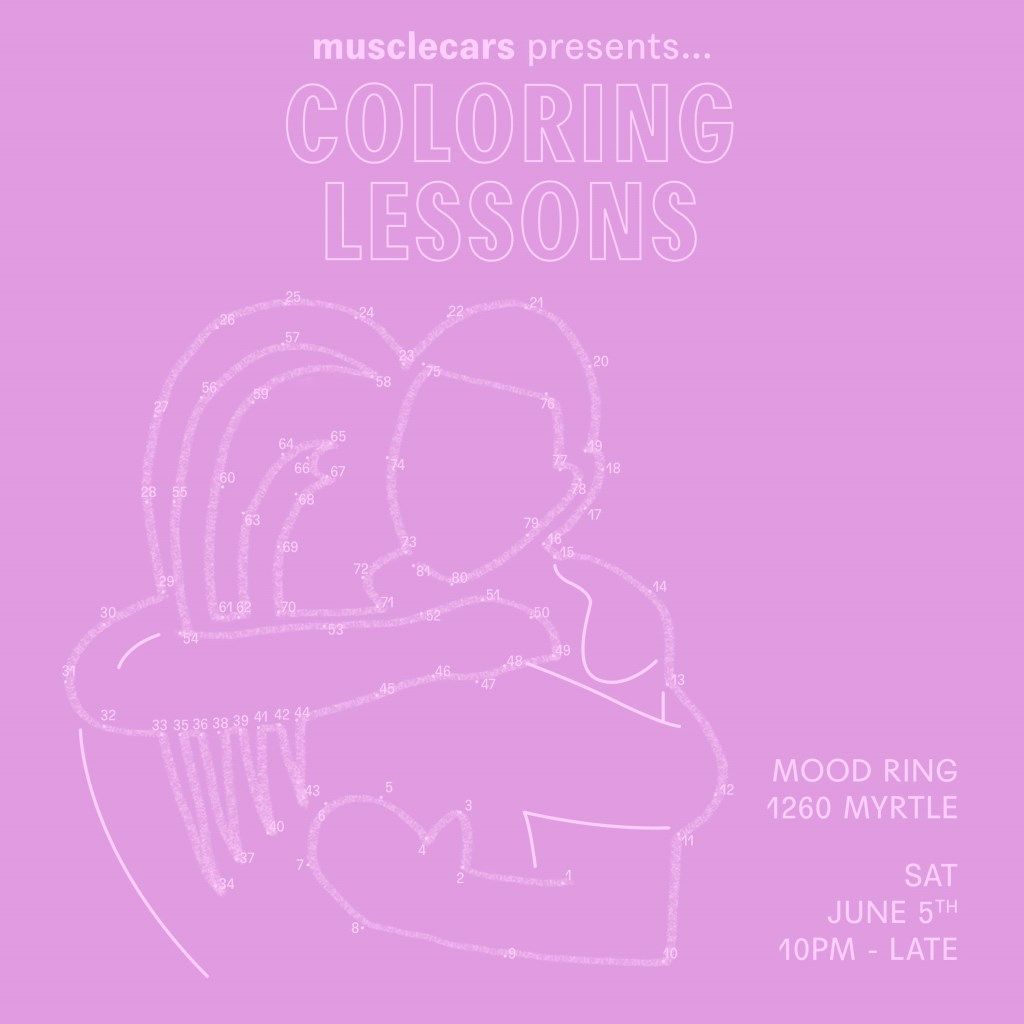 One favorite, "Coloring Lessons," helmed by the wonderful young DJ/producer duo MuscleCars, comes back to Mood Ring in Bushwick on Saturday (6/5). If you love dancing to classic house music and its modern variations, with a young non-binary crowd that goes hard and late on the dance floor, this is a great place to go Saturday night. (1260 Myrtle Ave. 10 pm, Free before 11 pm)
One of the many venues hard-hit by the pandemic was Bushwick's palace of kitsch, The Sultan Room. But they also fought back hard-as-hell to have the independent music venues be recognized for federal assistance, becoming a loud voice in the New York chapter of the National Independent Venue Association (NIVA). Sultan Room has started booking shows again, in both its magic, psychedelic main room, and on its rooftop as part of its Sultan Room Under the Stars program.
Wednesday (6/9), the roof will play host to two sets by Adeline, formerly the bassist-vocalist of NYC's great disco ensemble Escort, and is now writing and producing a variety of wonderfully soulful, catchy jams on her own and with a talented coterie of friends. (234 Starr Street, 6p & 8:30p, $25)
One venue that has been active throughout the pandemic by hosting great livestreams, has been Downtown Brooklyn/Boerum Hill's Roulette, a four-decades-old city staple adventurous music. They are making up for lost time by increasingly selling tickets and filling up their schedule, including two great shows next week.
Wednesday's (6/9) program will be led by the new-music/jazz percussionist Susie Ibarra, and feature flutist Claire Chase and pianist Alex Peh, focused on music from the trio's new album, Talking Gong, as well as pieces by Pauline Oliveros and Olivier Messiaen.
Thursday (6/10) will feature Amirtha Kidambi's Elder Ones: New Monuments, works-in-progress from a "jazz"-minded group often led by Kidambi's vocal prowess and harmonium, and which addresses social justice and racial inequity in America in stark, creative terms.
---
‌You've made it to the end of today's edition. We love hearing from our readers! Please email editor@bklyner.com with any questions, tips, or concerns.
---