Yemeni Bodegas Boycott NY Post After Ugly Cover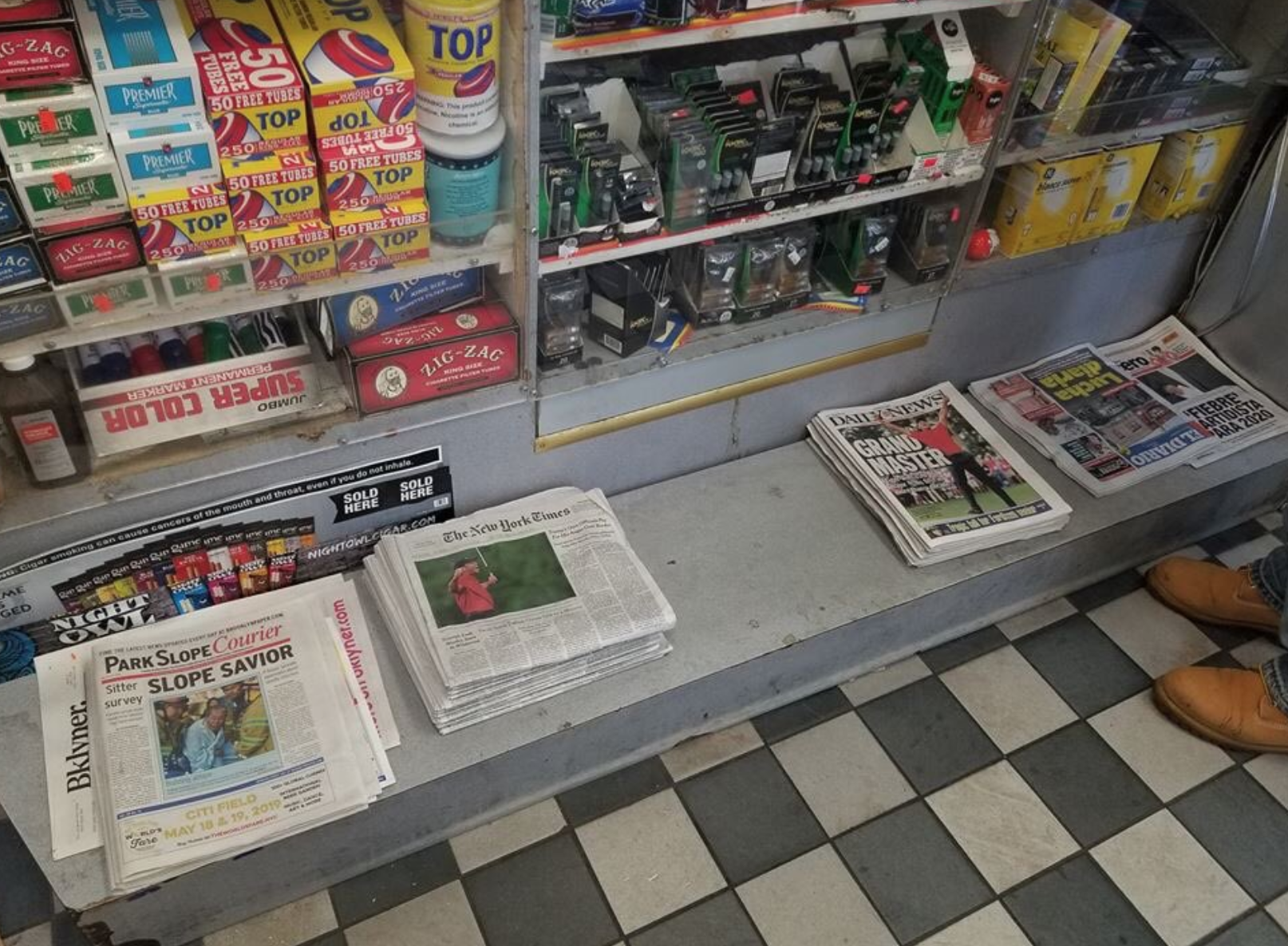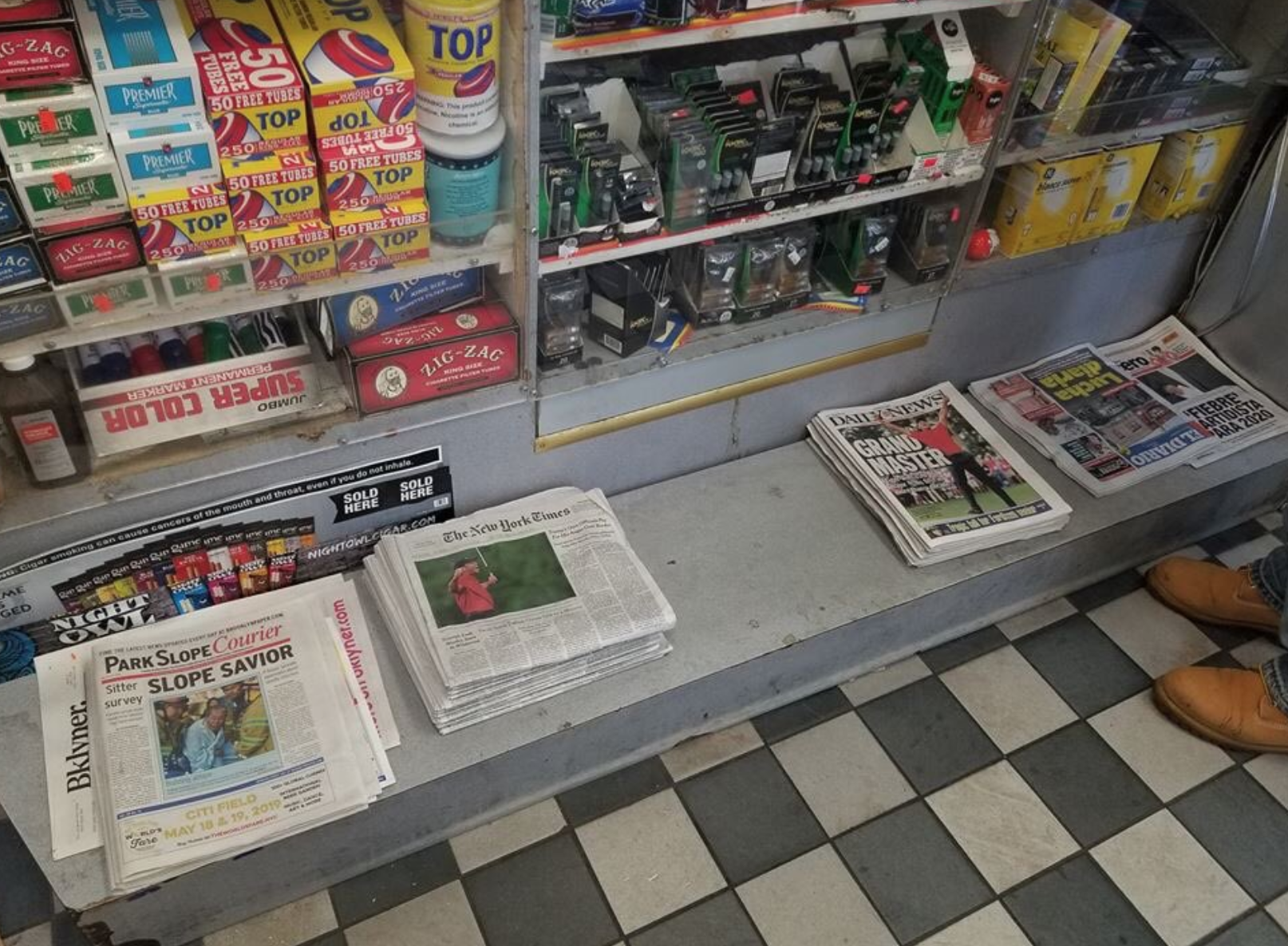 BAY RIDGE – Yemeni businesses in Brooklyn are boycotting the NY Post after the paper published a cover with a partial quote by Minnesota Rep. Ilhan Omar along with a photo of the World Trade Center burning.
On March 23, Omar delivered a speech at a Council on American-Islamic Relations (CAIR) banquet in California. In her speech, she spoke about the struggles Muslims have been facing in America. In her 20-minute speech, she said:
"Far too long, we have lived with the discomfort of being a second-class citizen, and frankly, I'm tired of it, and every single Muslim in this country should be tired of it. CAIR was founded after 9/11 because they recognized that some people did something and that all of us were starting to lose access to our civil liberties. So you can't just say that today someone is looking at me strange, that I am going to try to make myself look pleasant. You have to say, 'This person is looking at me strange. I am not comfortable with it. I am going to go talk to them and ask them why.' Because that is a right you have.'"
The NY Post then published a cover many called "ugly." The cover had a photo of the World Trade Centers burning, with a heading that said, "Rep. Ilhan Omar: 9/11 was 'some people did something.'" At the bottom of the cover, it stated, "Here's your something. 2,977 people dead by terrorism."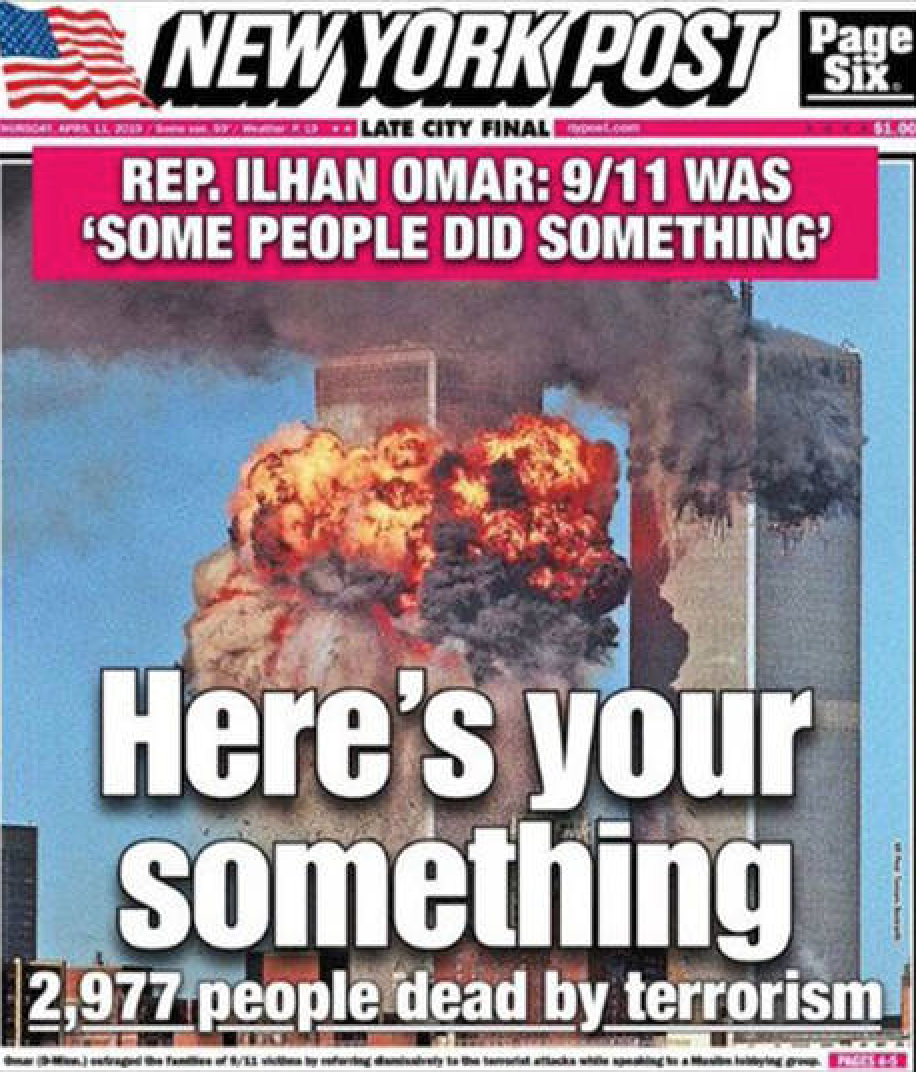 The cover prompted Yemeni businesses to decide to boycott the NY Post – meaning – they would no longer be supplying the paper in their bodegas.
Rashid Nasher, the owner of 4 Ave Fine Food, located on 514 4th Avenue, told Bklyner he's been boycotting the NY Post for years now. In fact, it started when the store belonged to his dad. One day, he said he was contacted by someone at the NY Post as to why they haven't been selling their papers.
"I told them you're biased and I don't agree with your views," Nasher recalled telling them years ago. "This time, I was enraged but not surprised. It's not a newspaper, it's a tabloid. I truly believe their views are against the Muslim community."
According to Yemeni-American organizer and activist Rabyaah Althaibani, "This boycott is in no way targeting free press. The NY Post has a long dark history of targeting communities of color and in particular the Arab/Muslim community. And while the Post has the right to selling hate, we have the right not to sell it in our bodegas."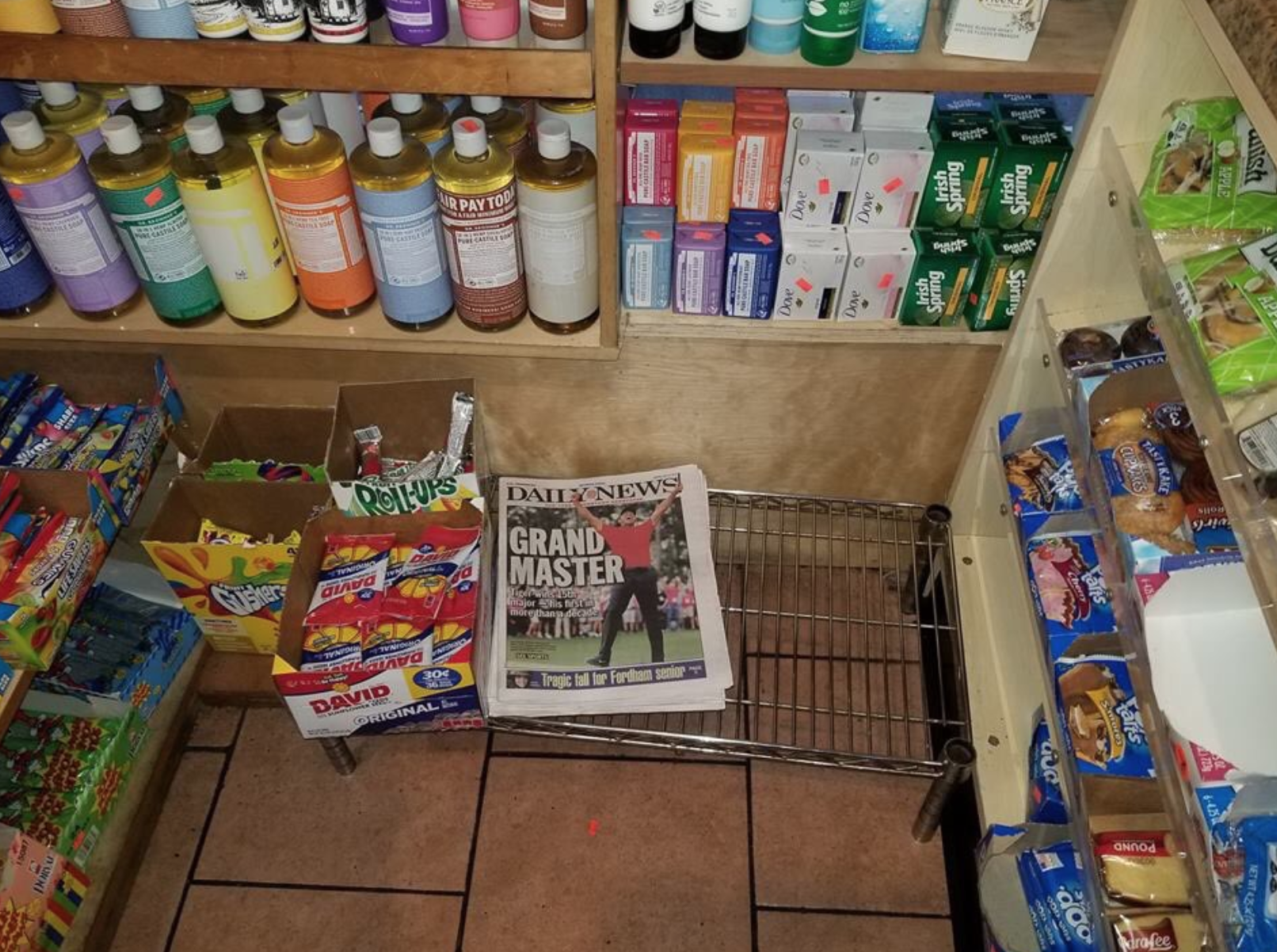 The Yemeni American Merchants Association (YAMA), which organized the bodega strike, where 5,000 businesses protested President Donald Trump's Muslim Ban, also organized the NY Post Boycott. Dr. Debbie Almontaser, YAMA's board secretary said, "The bigoted and dangerous attacks on Congresswoman Ilhan Omar represent the latest episode in the New York Post's dark history of racism and irresponsible behavior."
"We support free speech, but we will not accept the incitement of violence against Muslims or any other group of Americans," Almontaser said. "We want to use our voices in our communities and beyond to make the case against the NY Post. And say that we will not accept these unconscionable attacks on our families and our neighbors."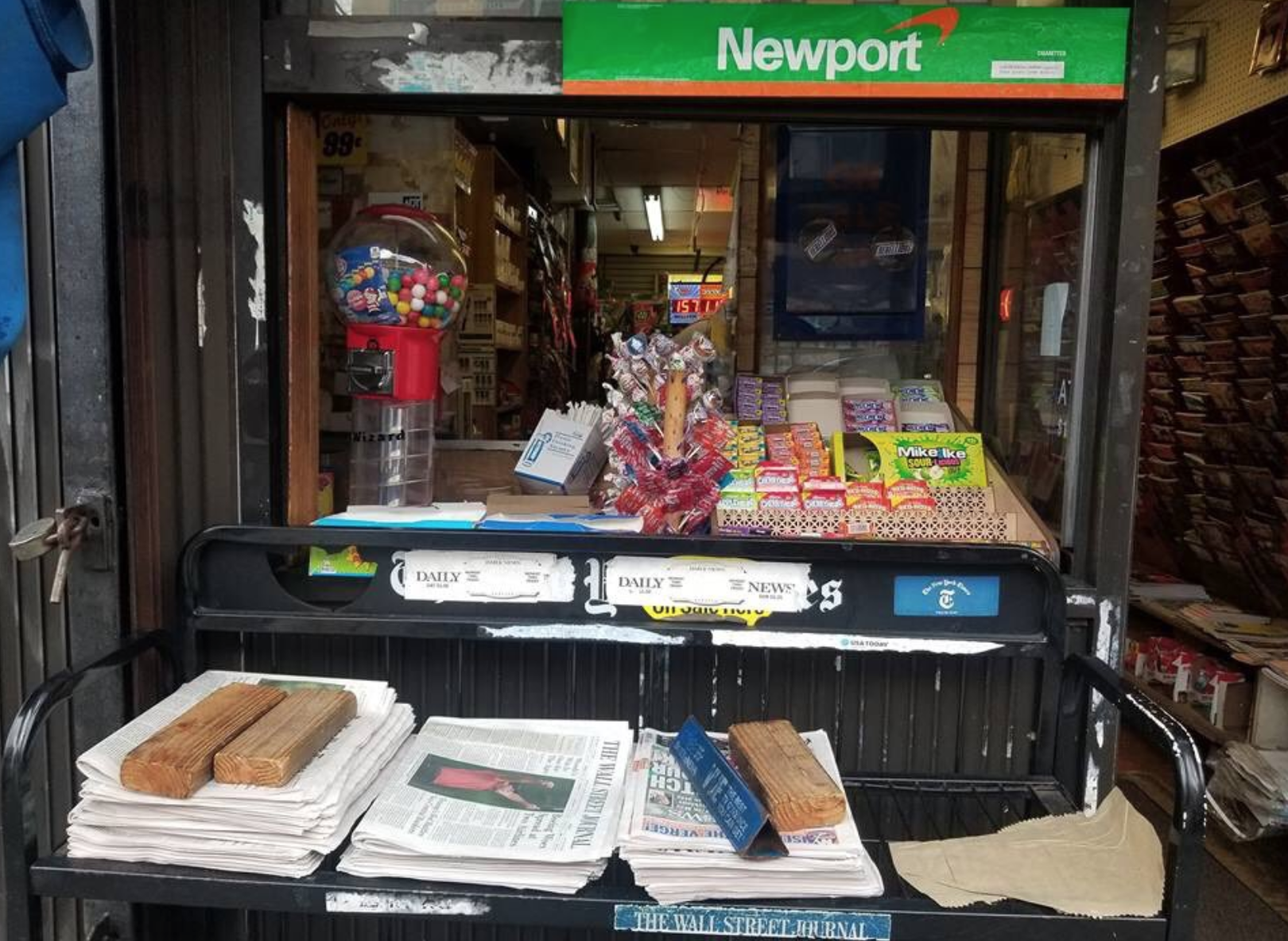 She listed four demands by YAMA:
"We demand a public apology to Congresswoman Omar, Muslim Americans, and minorities who have been persistently victimized by the New York Post's propaganda that spreads nothing but hate and fear to the streets of New York City."
"We demand the New York Post change their cheap and sensational tabloids that undermine national unity and entice violence and hate for the sole purpose of circulation and sales against minority communities."
"We demand the firing of New York Post's editor in chief Stephen Lynch who has demonstrated clear viciousness and intent to spread racism and hysteria that leads to violence against our communities, especially in times when Islamophobia is at its highest levels."
"We demand elected officials/government officials to stop giving the New York Post any platforms to spread hate and racism in this multicultural city and across the nation at large!"
"Proud to stand in solidarity with @YAMAMerchants as they declare a boycott of the New York Post," Council Member Brad Lander tweeted. "The Post has the first amendment right to peddle hate & Islamophobia. But Muslim bodega owners don't have to sell it. And we don't have to buy it."
Though Ilhan Omar is from Somalia, her mother and grandfather were from Yemen. At the YAMA Gala in February, Omar was the keynote speaker.
"I know that the Yemeni community has a special fight in their heart, that they have a big drive, they know what hard work looks like, they are tenacious, they can be a little tough, they have a lot of fight in them, and there's a special spirit that is in their blood," Omar said at the time. "It's the spirit that used to be in my ummi's blood, in my mom's blood. It's the spirit that was in my grandfather's blood. It's what he passed on to me."
She referenced the bodega strike of 2017 and said, "Because when people saw 5,000 Yemeni merchants and their neighbors rising up, they knew that Muslims here in the United States were not playing. That we were no longer going to sit on the sidelines. That we weren't afraid and we recognized our power."
She iterated the fact that Muslims don't have a reason to hide and should stand up for themselves.
"People get to walk around us and talk about us as if we're invisible… We don't have a reason to hide ourselves. We don't have a reason to shy away from being a Muslim unapologetically," she said. "So what I ask you to do is to help me, to help yourself, to help our children, and to help the generation not yet born to shape a beautiful narrative of what it means to be Muslim not only in this country but in this world."
Council Member Justin Brannan told Bklyner that the NY Post boycott is one that is easy to understand. He said he supports the Yemeni businesses.
"If they don't wanna sell the NY Post, they don't have to sell the NY Post. The whole 'free country' thing goes both ways," he said. "Why should Yemeni business owners choose to sell a newspaper which is helping President Trump spread hate and incite violence against their brothers and sisters? If this is what it's gonna take to get the NY Post to think twice about fanning Islamophobic flames right now then I'm all in."