Yeger Risks Losing Seat On Council's Immigration Committee Behind 'Palestine Does Not Exist' Tweet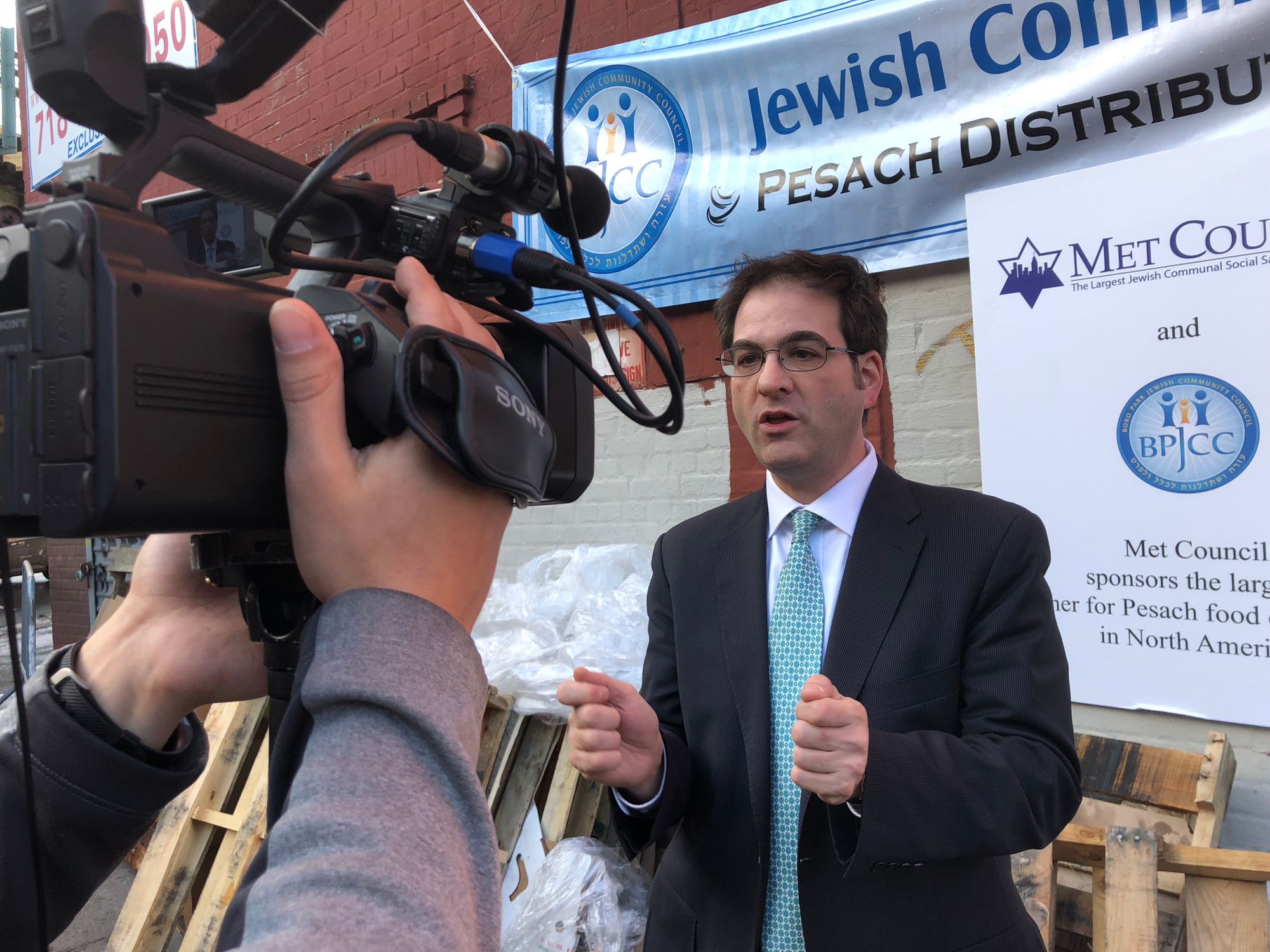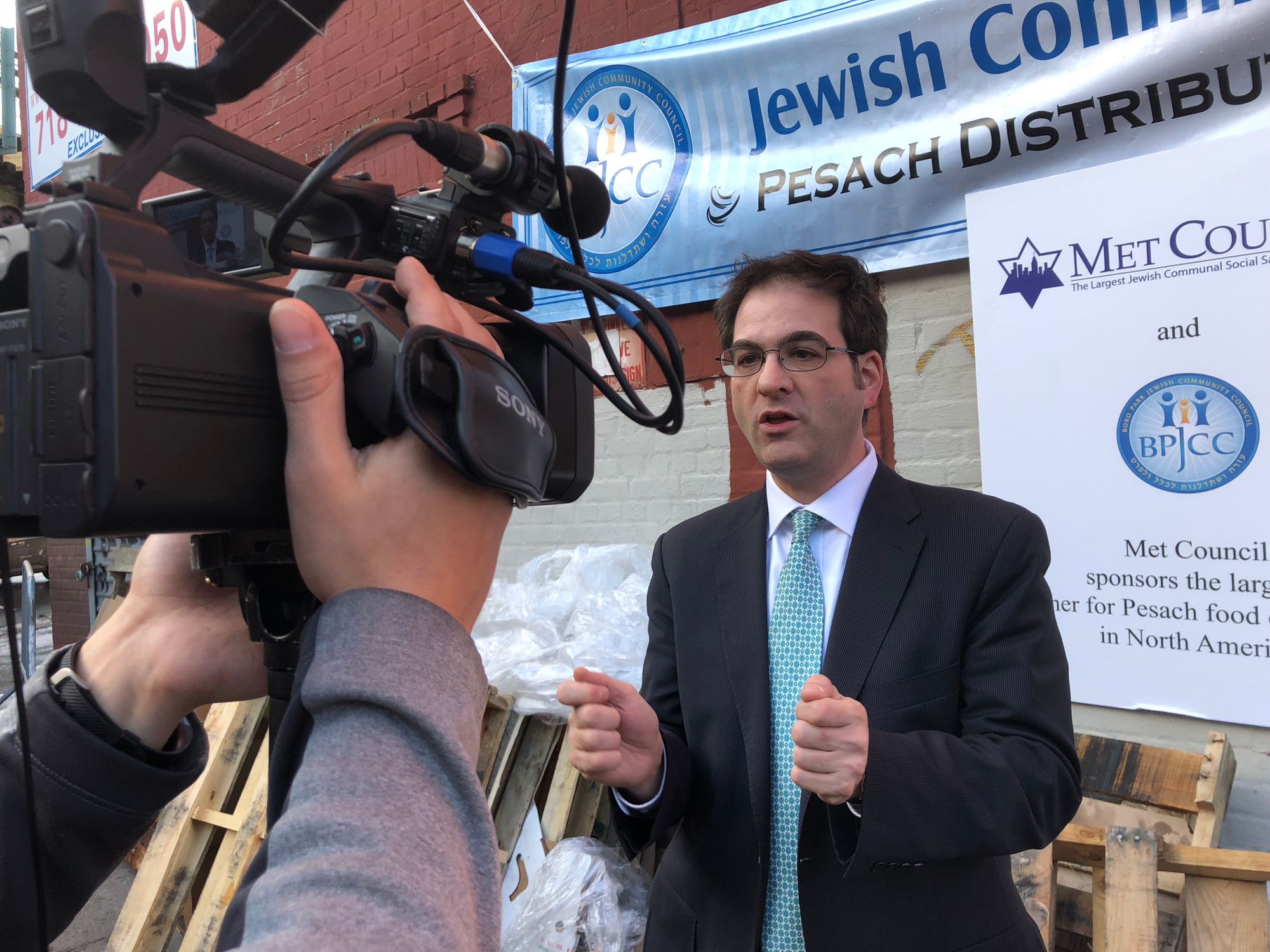 SUNSET PARK — Councilman Kalman Yeger risks losing his seat on the council's Immigration Committee after tweeting," Palestine does not exist."
City Council's Immigration Committee Chair Carlos Menchaca released a statement Thursday casting doubt on the future of Yeger's committee membership calling his denouncement of Palestine, "profoundly dehumanizing."
"I want to assure everyone that his comments do not reflect the views of the NYC Council's Committee on Immigration in the slightest," wrote Menchaca in a statement. "As for Council Member Yeger's membership on the Immigration Committee, I see a future without him on the committee."
Carlos Menchaca's full statement:
March 28, 2019, New York, NY – "The occupation of the Palestinian people has wrought immense human suffering. Tweeting 'Palestine does not exist' is a profoundly dehumanizing statement that attempts to erase the Palestinian people and their struggle for self-determination. More than that, it is a belief that has justified violence against Muslim and Arab people across the world.
"That is the problem with Council Member Yeger's remarks and why I condemn his tweet – it not only erases, but it denies the humanity of many people.
"Immediately after I learned of the tweet, I called Council Member Yeger and I have been speaking to him about the impact that this hateful speech has had on my constituents, especially our Palestinian, Arab and Muslim community.
"While I am no expert in foreign policy, I am dedicated to growing civic engagement so we can fully realize a democracy rooted in universal participation.
I want to assure everyone that his comments do not reflect the views of the NYC Council's Committee on Immigration in the slightest. As for Council Member Yeger's membership on the Immigration Committee, I see a future without him on the committee."
The Immigration Committee has jurisdiction over New York City matters affecting immigration, including the Mayor's Office of Immigrant Affairs, according to the council's website.
Earlier the same day reporters asked Yeger if he planned to apologize for his comments, to which he responded, "Nope. For what?"
"My point was never about people. My point was about a location. A geographic reality and an international legal reality, a fact," he added, according to Daily News reporter Jill Jorgensen's tweet.
Yeger first came came under Twitter attack Wednesday after calling Rep. Ilhan Omar an anti-semite. Reporter Zainab Iqbal, of this publication, quote-retweeted Yeger's comments pointing out that the Boro Park councilman had, in the past, called Palestinians, "so-called Palestinians" and said "there's no such thing as Palestine" in a March 2018 article.
Several lawmakers spoke out against Yeger's comments including Mayor de Blasio, Speaker Corey Johnson and Brooklyn Councilman Justin Brannan.