Local Official Says Palestine Doesn't Exist, Refers To People As "So-Called Palestinians"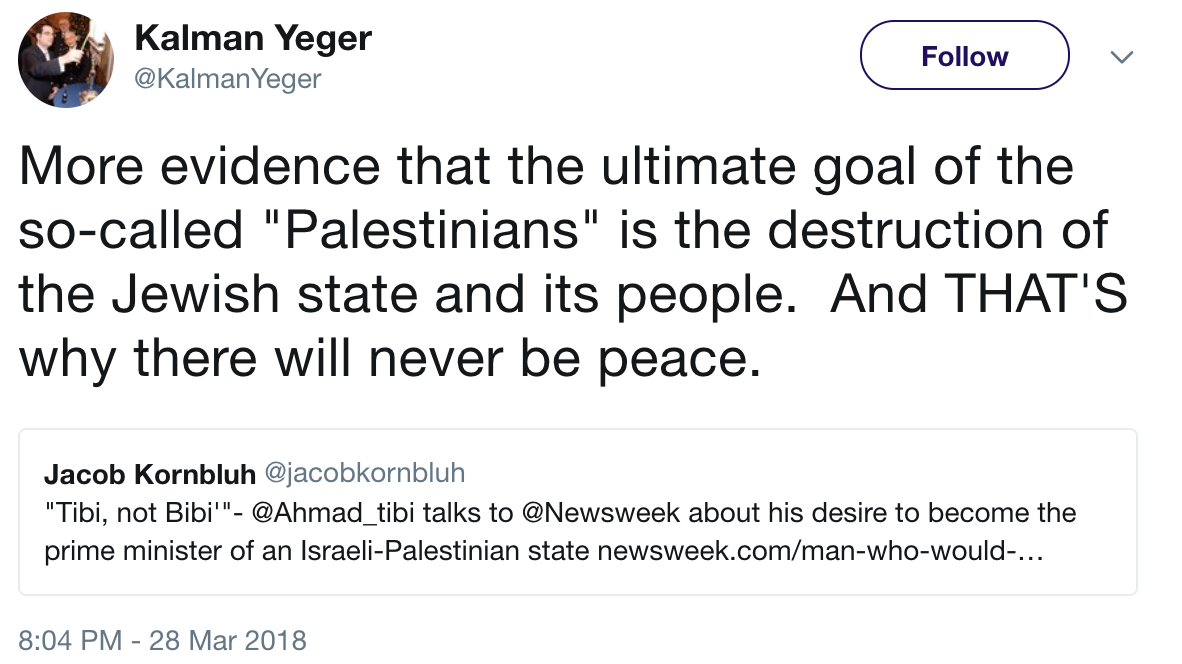 BORO PARK – Councilman Kalman Yeger, representing District 44, yesterday referred to the Palestinian people as "so-called 'Palestinians,'" responding to a tweet about Ahmad Tibi wanting to become the prime mister of an Israel-Palestinian state. He has also claimed that "there's no such thing as Palestine."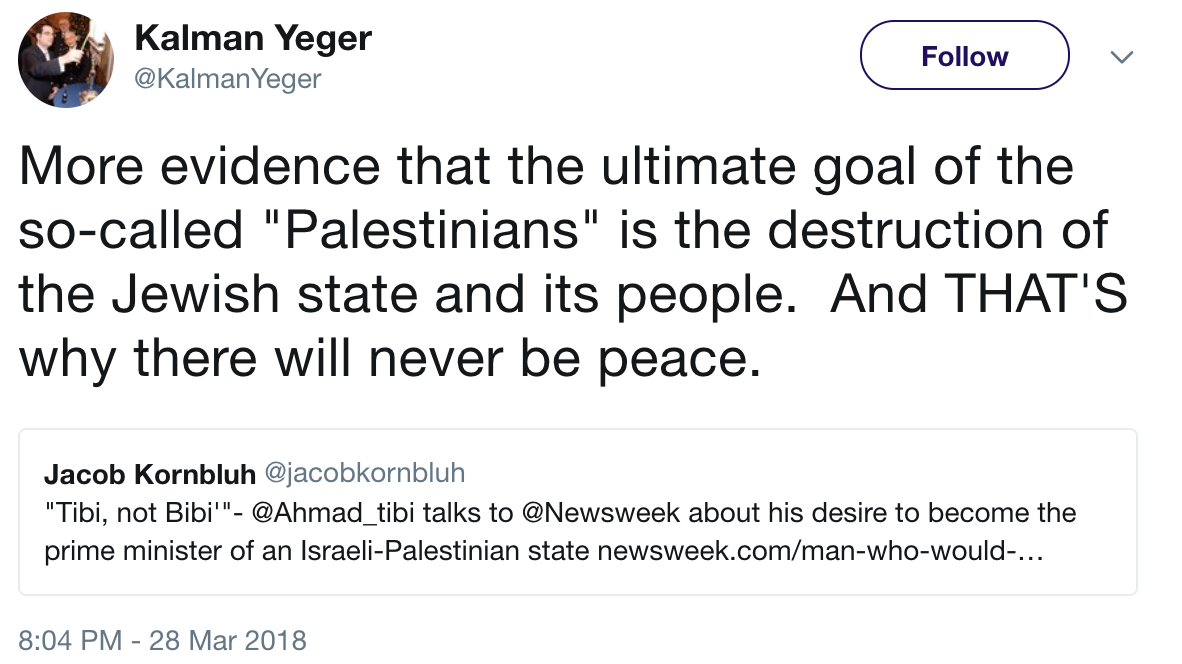 This is not the first time Yeger has discredited Palestine or Palestinians on Twitter. On April 26, 2016, when Yeger was not yet a councilman but a member of Community Board 14, he tweeted in a Twitter thread of Bernie Sanders who said he'd get the Democratic nomination, putting Palestine in quotes.
That was not the only time he tweeted at Sanders.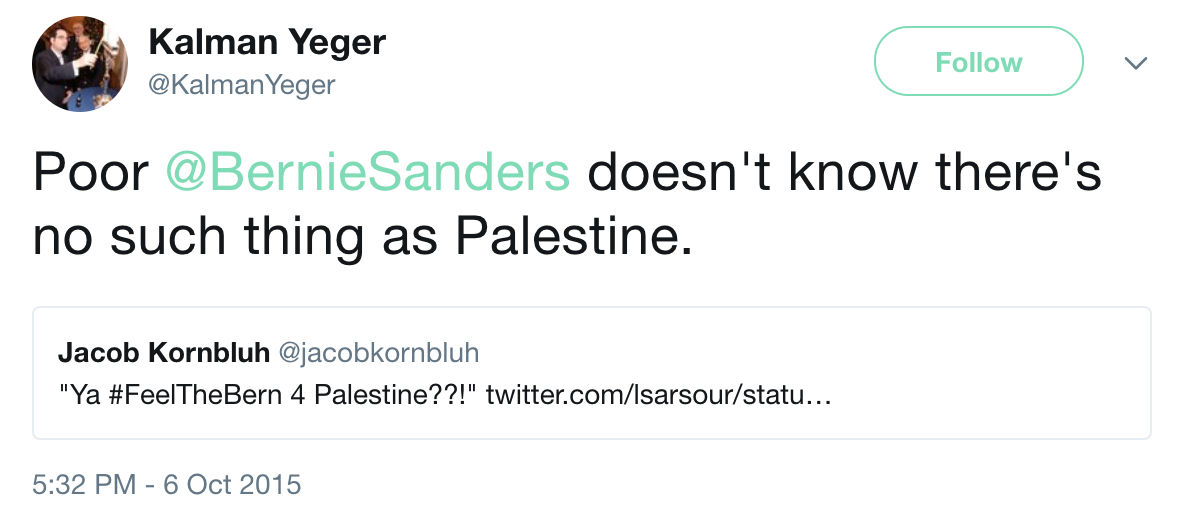 Nor was it the only time he tweeted "there's no such thing as Palestine."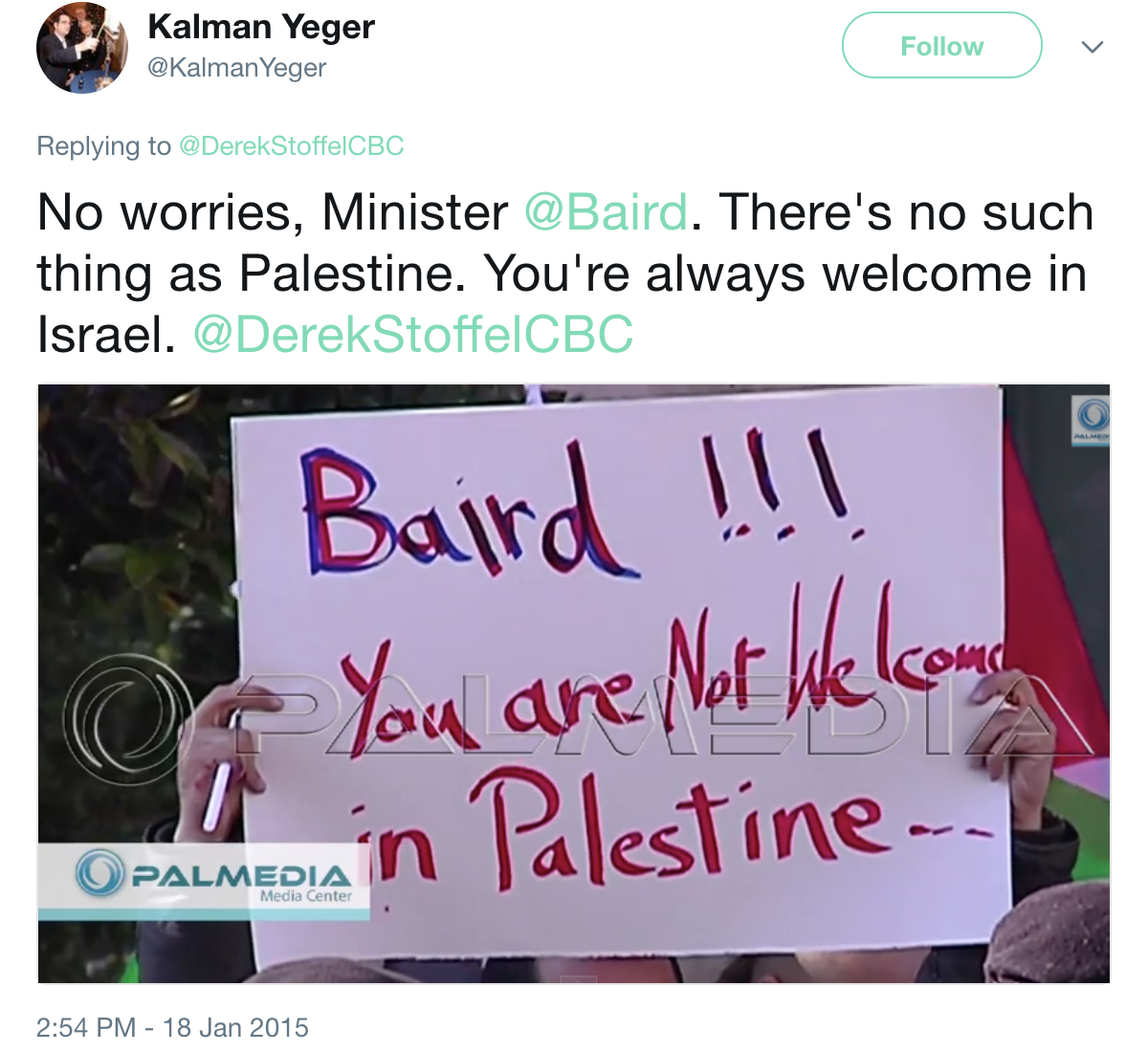 Yeger had won the Democratic nomination for then-Councilmember David Greenfield's open position last summer. Greenfield endorsed him and declined to comment on Yeger's tweets.
Yeger's office told BKLYNER: "The tweet stands for itself."
While the USA does not officially recognize Palestine, U.N. General Assembly voted in 2012 to recognize Palestinian state, and much of the rest of the world (137 countries) does.