Middle Eastern and North African DJs Create Space in Brooklyn Nightlife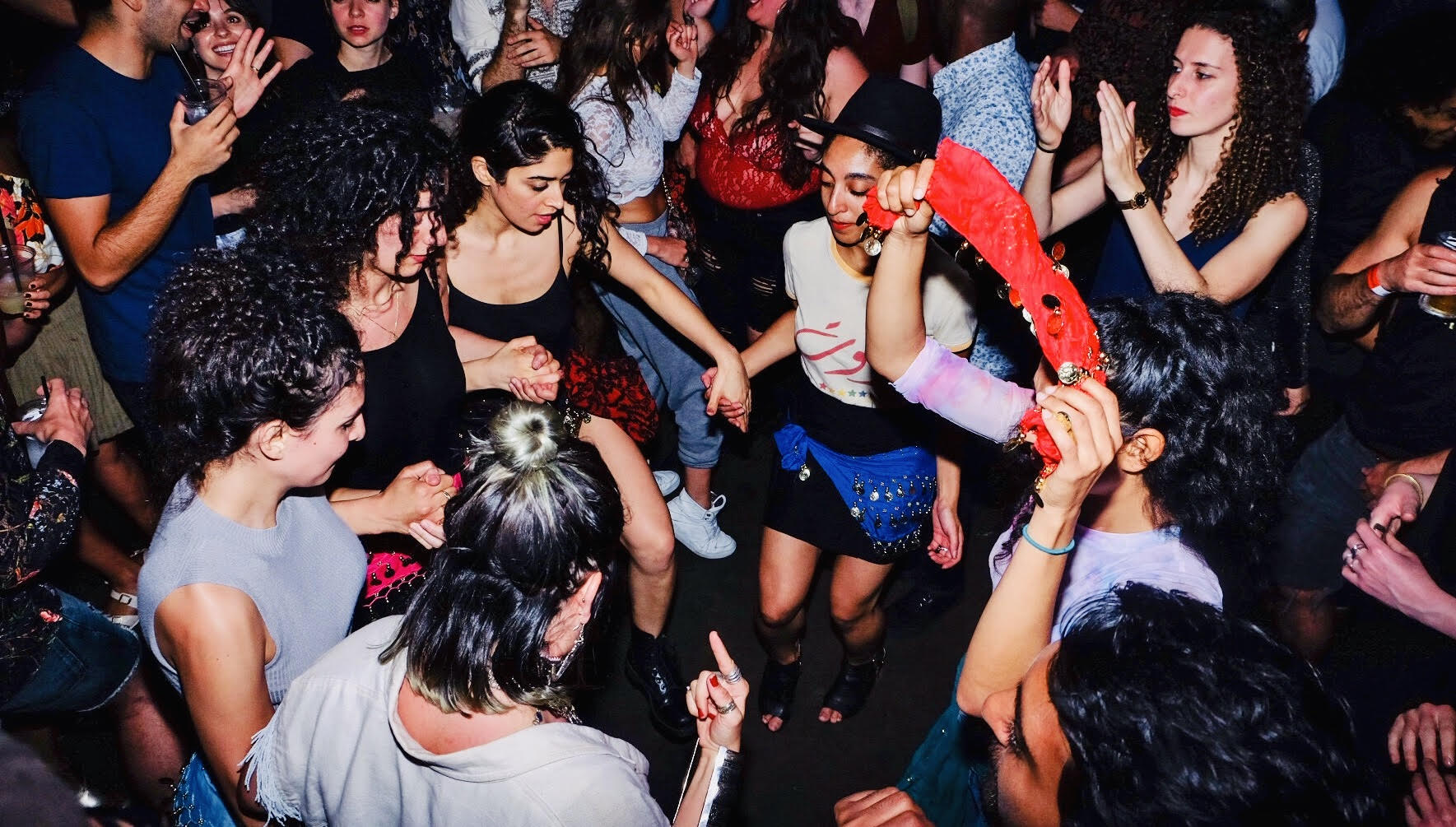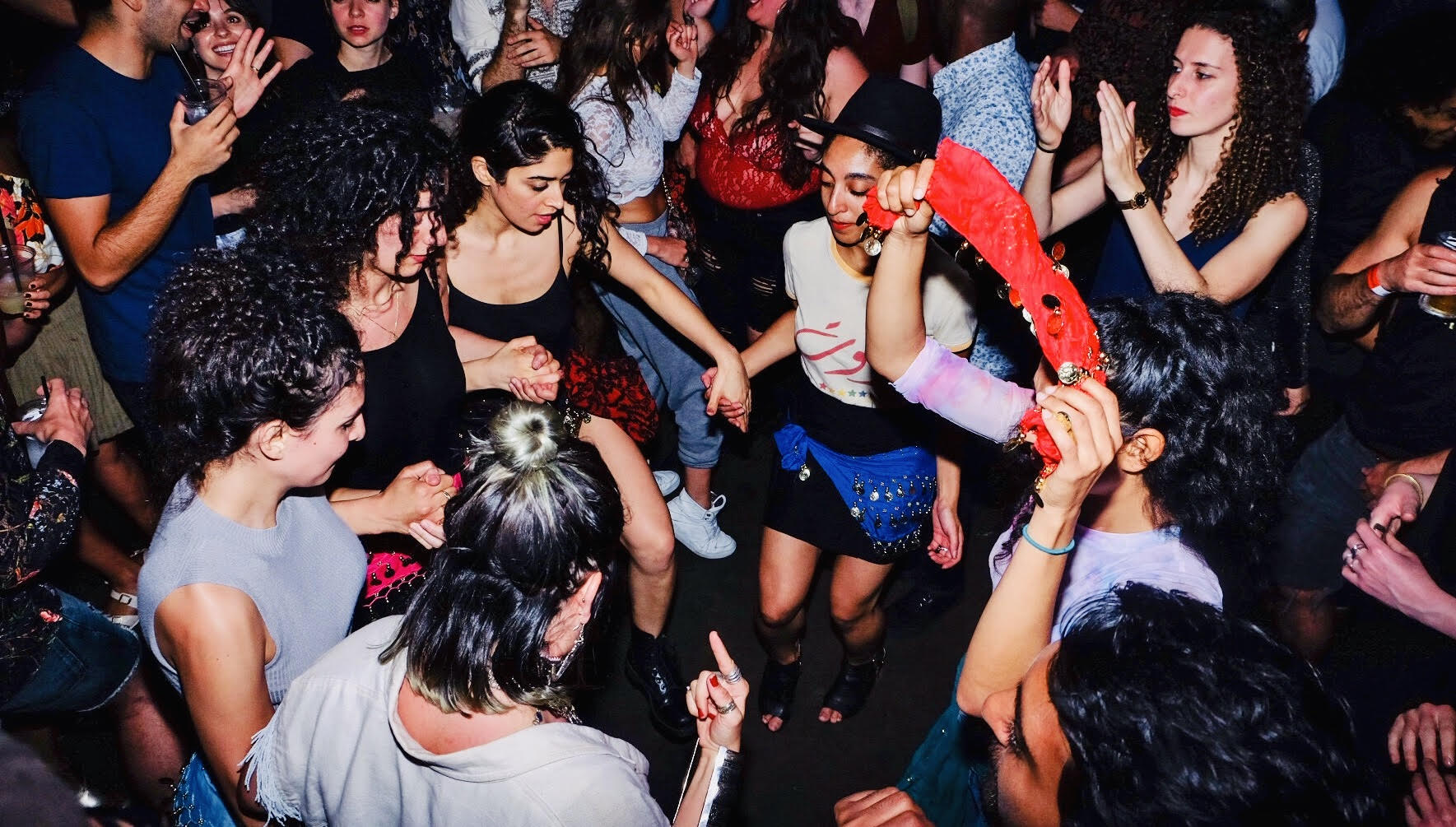 Middle Eastern and North African (MENA)-focused parties in Brooklyn are creating a wave in the local nightlife. DJs and party-goers alike are now making their own spaces to celebrate their roots, and bring together communities where they feel safe to be themselves.
Yalla!, a queer MENA-focused party recently had Yallaween, their Halloween edition. The costume contest was in full swing in Bushwick's Deep End bar when a masked contender, capped with the Lebanese flag, rose up to the stage. "I am the revolutions that are going to take over the world!" they said. The room erupted in shouts and chants of the Lebanese revolution. The party soon resumed to MENA tunes.
Yalla! was started by Assia a year and a half ago. She is a filmmaker and professor originally from Morocco who grew up in New York. She sought to create a safe space for people who find themselves at the intersection of queerness and MENA identity.
"Back [in 2018], there were literally no MENA monthly parties for womxn whatsoever," she said. "Maybe we can't dance like that at our uncle's in Beirut because it's taboo, but it's possible at Yalla," Assia said.
She wants Yalla! to be a queer party first, "because we need more spaces for queer people of color."
Assia is fighting for Yalla! to remain a supporting space, free of judgment, especially safe against "straight men coming to look at us like it's a freak show." She insisted Yalla! advocates for queer rights, women, and people of color.
Mel is in her 30s and has been a regular at Yalla since last year. Before Yalla!, she found it hard to find a community being gay and Arab. "When I started going out, I was happy to go to queer spaces, but parties like Yalla! are more in line with who I am," she said.
Lexi and R.A. are a lesbian couple from Boston, MA. They have been traveling for almost every Yalla! party since last year for R.A. and since March for Lexi.
"It's so worth it!" Although they said there is a queer and brown community in Boston, there aren't parties like Yalla!.
"There's a distance between me and my Arabness," Lexi said, "my Arabic is poor, I'm more of a listener than a speaker. I don't feel Arab enough but I want to be around it so much."
"We're all so isolated because our community thinks we don't exist," R.A. said. Yalla! provides a chance for her and others to change that together. "We all have that layer of feeling like an 'other' and we all feel a sense of camaraderie. The way that the queer Arab community holds each other is special."
The Yallaween DJs also said they find a special community in Yalla! and other MENA-focused parties. DJ Noor Palette came all the way from London, where they have a similar party called Pride of Arabia.
"I love DJing for MENA audiences because everyone loves on each other, people do zaghārīt [Arabic ululating] which is really encouraging," she said. "I don't get that in other DJ spaces."
DJ Hasan Khalid was also playing for Yallaween said they like the effort Yalla! puts into creating a safe space for queer MENA people.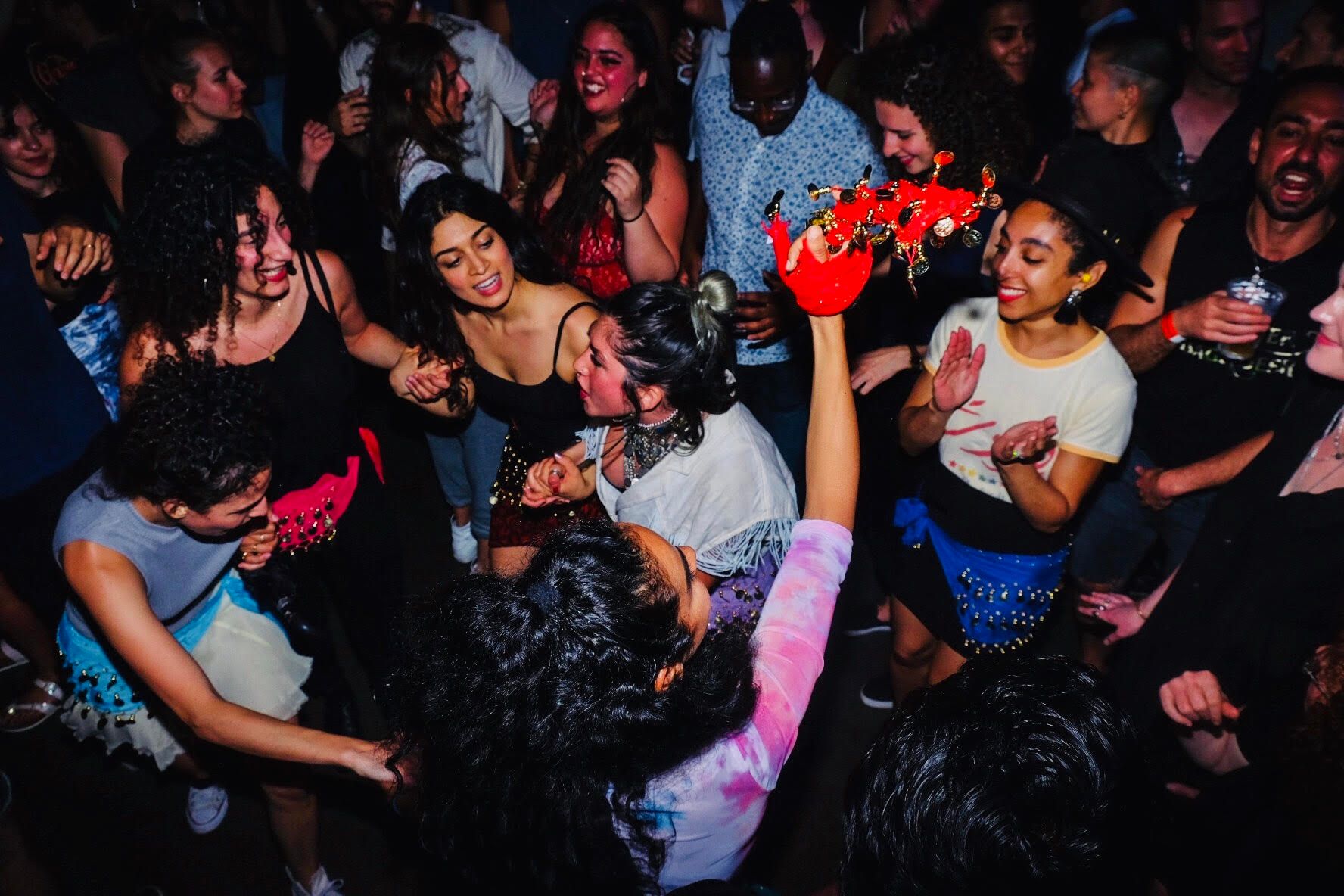 "The feminine energy [at Yalla] keeps a lot of safety, freedom to dance, and to be without being in any way violated," they said, especially against "hetero dudes trying to hit on you or being aggressive."
Few spaces in New York allow DJs to explore MENA sounds and community like Yalla!. Mariam Elhaies was DJing as Yas Queen Selectress for Yallaween.
"Yalla gives me the platform to play music from North Africa that you would never think in a million years would be played in a club in Brooklyn," Elhaies said, "because the crowd is people from the MENA region and wouldn't find it weird."
It can be complicated to DJ non-Western music in Brooklyn. It is often assumed she DJs famous Arabic pop stars like Elissa or Nancy Ajram — Lebanese singers — but her style is mostly focused on specific North African countries. Many suffer from being cornered to the "world music" or "Arabic music" labels.
"DJing in Egypt is really nice because people understand where I am trying to go with the music I'm playing," she said, which isn't always the case in Brooklyn.
Ashley Hefnawy was also DJing at Yallaween. On November 15, she and DJ Carmen Sandiego are launching Haza, an Arab and afrobeat party with an Egyptian focus in Brooklyn.
"The two of us being Egyptian DJs, we wanted to start something for our community," Hefnawy said. She and Sandiego didn't run into much trouble organizing the party. "That made me feel at peace, knowing there is space in the world for it."
Khalid said these parties are part of an evolving party scene. "I think there's a resurgence of queer people of color DJs," they said, "I hope this moment is not just a moment, I hope this becomes the new reality."