The Category Is: Bushwick Realness—Making Queer Ballrooms Accessible Again.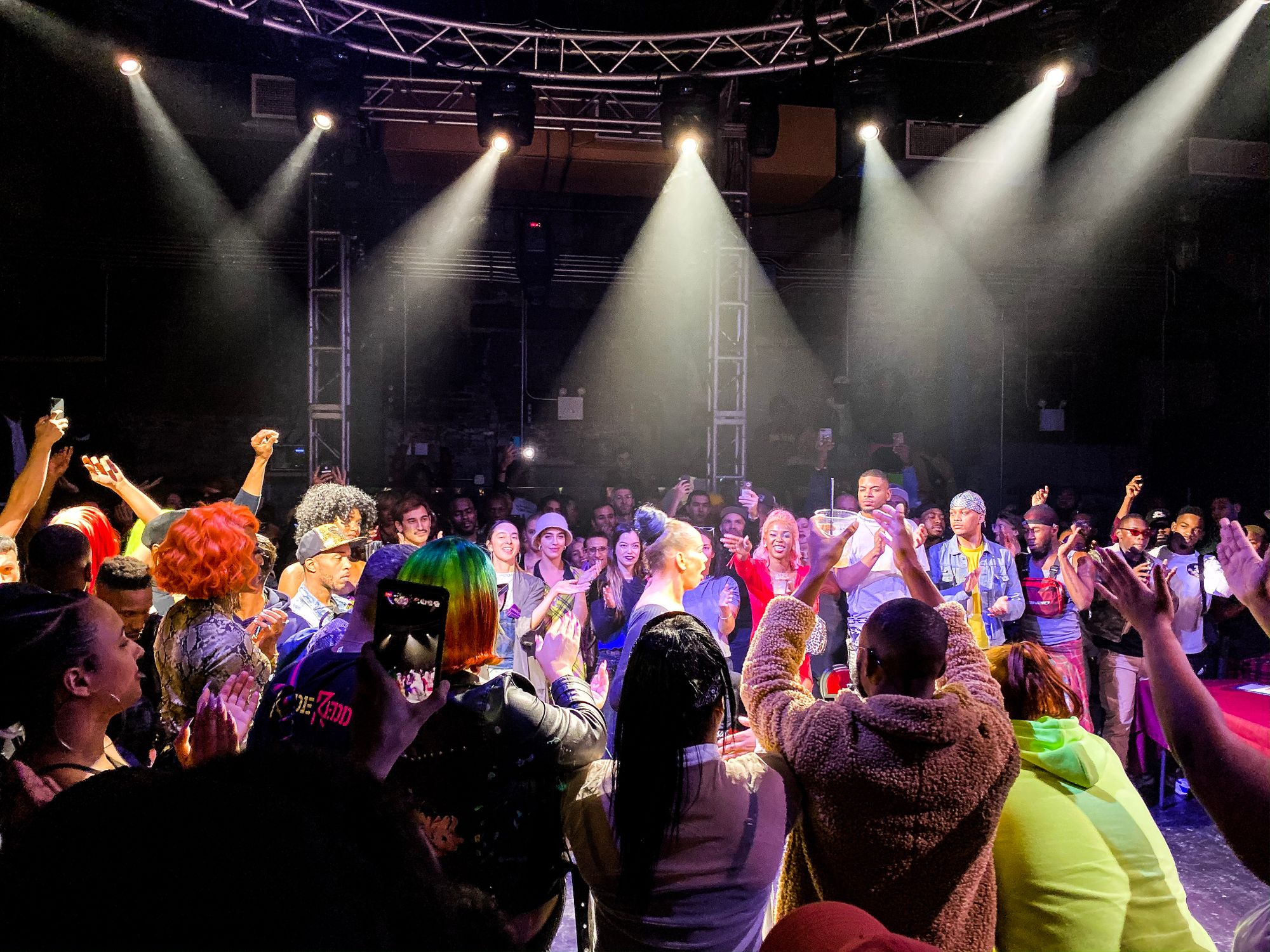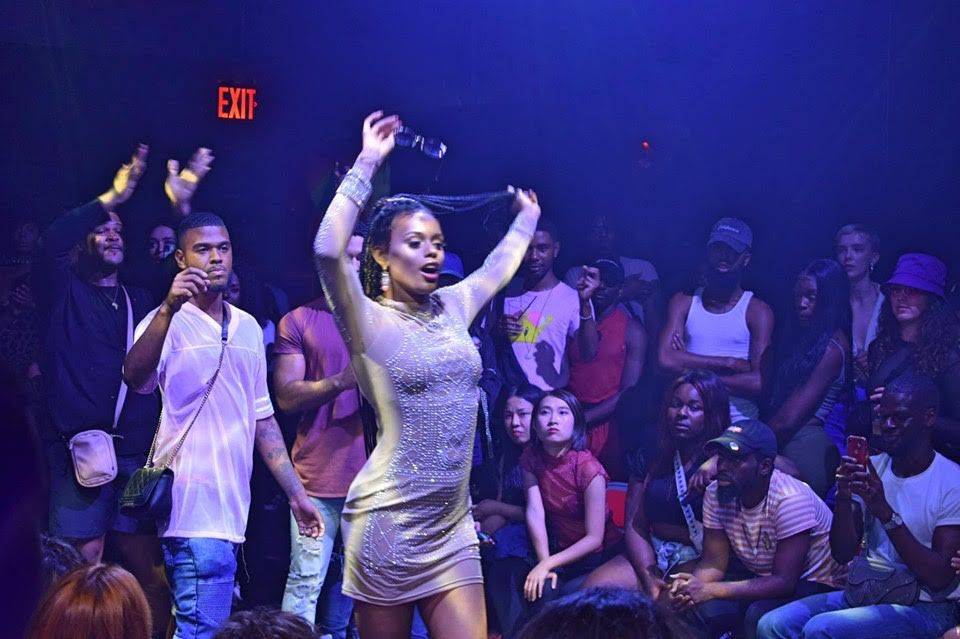 BUSHWICK — Get ready to vogue and strike your best pose at Open to All, a new mini ball series in Bushwick that sets ballroom politics aside in order to foster inclusivity in the true spirit of ball culture.
In the early '90s, ball culture found itself in the mainstream following the success of Madonna's single "Vogue," and the documentary Paris is Burning. However, ball culture, also known as ballroom, was established long before that.
"Ballroom is a place where Black young, Latinx young kids would come back in the '60s and '70s because they had no other place to go," said Daiquan LaBeija, 25, a member of the House of LaBeija. "It was a place where you could be an executive, you could be a supermodel, you could be a performer, you could be a dancer for that night."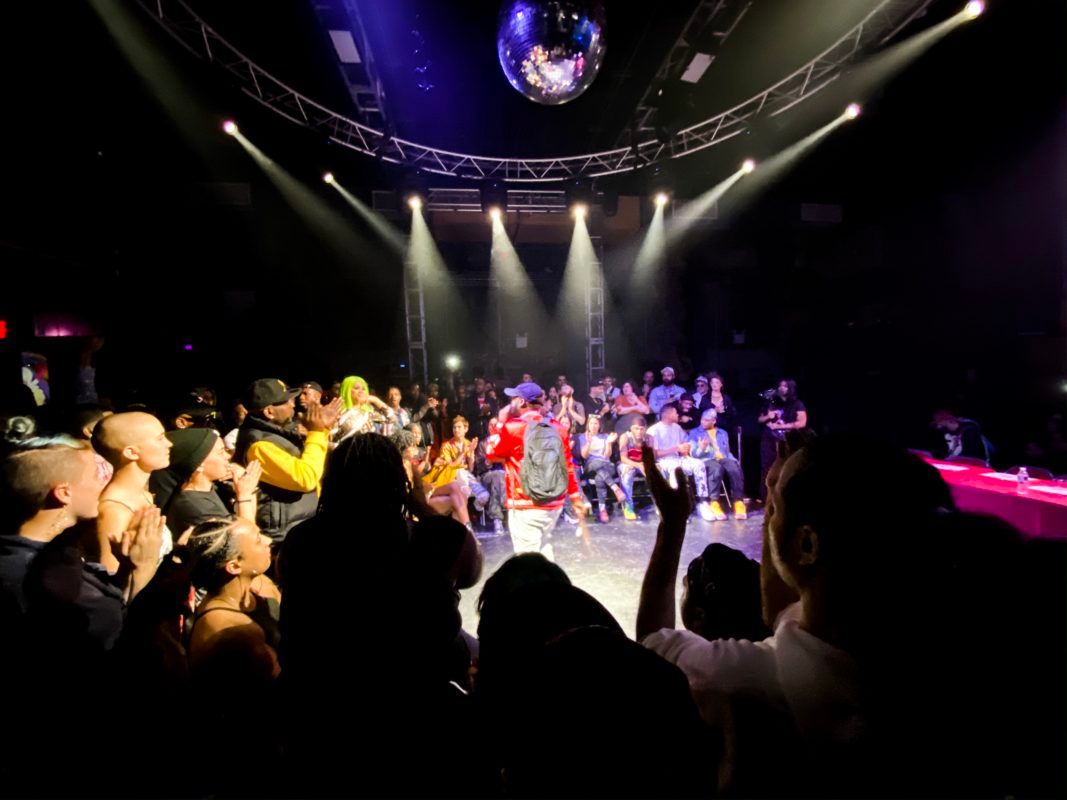 Open to All, or simply OTA, opened its doors this past July. Hosted by Leggoh LaBeija, 29, and Tim Lanvin, 51, at Bushwick's queer nightclub, 3 Dollar Bill, every Monday night, members of "houses" compete against each other in categories like runway, executive realness, and vogue.
In addition to these, there are categories like beginner's face and beginner's performance, in which the floor opens up to newcomers hoping to impress the panel of judges and the crowd with the "realness" of their face or their voguing skills (modern dance originating in the ballrooms in the late '80s). The point is to always out-shade and one-up your competition. If you do, you might leave with a trophy, or a small sum of cash.
Thanks to the success of the Emmy-winning show Pose, ballroom is in the spotlight again. Because of this, balls have attracted larger crowds and celebrities like Rihanna, Winnie Harlow and Lil' Mama. With high demand come high-priced tickets. The cheapest tickets for last month's Miyake Mugler Porcelain Ball were priced at $50. In contrast, you can get into Open to All for just $5.
"The price does make it easier to come in and have fun," said Sky Mulan, 23. "The point is for everyone to have fun but not everyone can pay so much money to get in."
While money is always a concern when making events accessible, it's not the only problem faced by those competing in balls. Past coat check, you can expect favoritism, a biased panel of judges, and well-established contestants failing to make way for new faces.
"You have judges that like to give prizes to their girlfriends. The fairness is being taken out of ballroom. Ballroom was built on exactly what's going on in ballroom now, which is the negative stuff, the politics," said Freddie LaBeija, 49, the father of the House of LaBeija. "That's what Crystal fought for not to happen in ballroom, so what we do is we stay together as a family and we go through the struggles."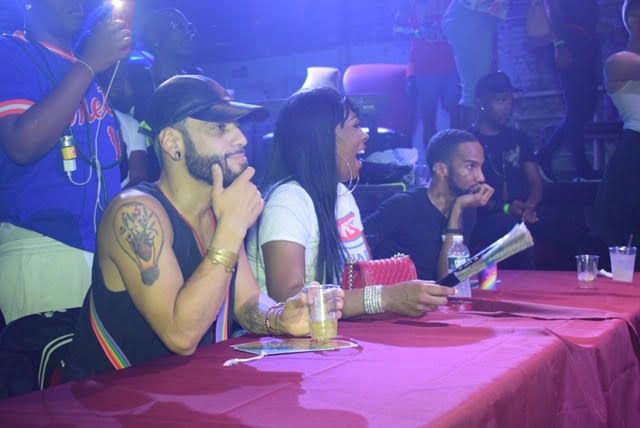 Crystal LaBeija, who founded the House of LaBeija in 1977, died of liver failure five years later, before she could see her impact on the community. Back then, members of the ballroom community faced different threats than the ones they face today. When ballroom first reached the mainstream, the AIDS epidemic was at its height. Today, threats to ballroom's community of Black and Latinx LGBTQ+ people include the rise of hate crimes, specifically towards Black trans women, and political leaders like President Donald Trump who ignore these issues.
"Right now if we stand together and fight, then we all can achieve something," said LeFierce LaBeija, 22, about President Trump and the killings of 18 Black trans women. "If we go and protest, as a whole, against everything that the person that is in the seat right now is throwing at us, we can overcome it – that man. His time is ticking."
While on the mic, Leggoh LaBeija took time to address the issue. In a less animated voice than the one he usually commentates the competitions in, he spoke directly to the wide-eyed audience and the sweaty contestants.
"One thing we're not going to do is treat someone of our own, when we already have a world that treats us a certain kind of way," he said. "Don't look for someone to die, then say 'Oh, no.' We're not doing that."
Later on, he elaborated on the statement and explained what sets him apart from other commentators.
"I don't at all entertain being mean. Shade is fine but being mean and evil, I don't tolerate that," he told Bklyner. "It's the fact that people really want to have fun. So when you're leading the event, as long as you feed off of that want, you're always going to have a positive vibe. As long as you make people feel seen."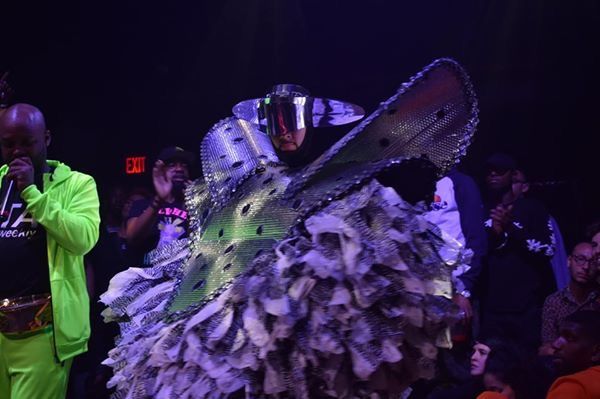 But politics and favoritism are just the underbelly of ballroom, at least according to Habibi Makaveli, 25, a newcomer who has only been walking for a month.
"You can expect the troublemakers in class to win in this narrative, like, the ones that are getting told that they're doing the most," he said. "That's what makes this so great and fun because we're getting praised for being expressive, for being ourselves."
260 Meserole St, Brooklyn, NY 11206
Doors: 10:00 pm
Price: $5 before 11:00 pm, $10 after 11:00 pm