With Stronger Rent Laws, Myrie and Salazar See Opportunity For Meaningful Rent Reform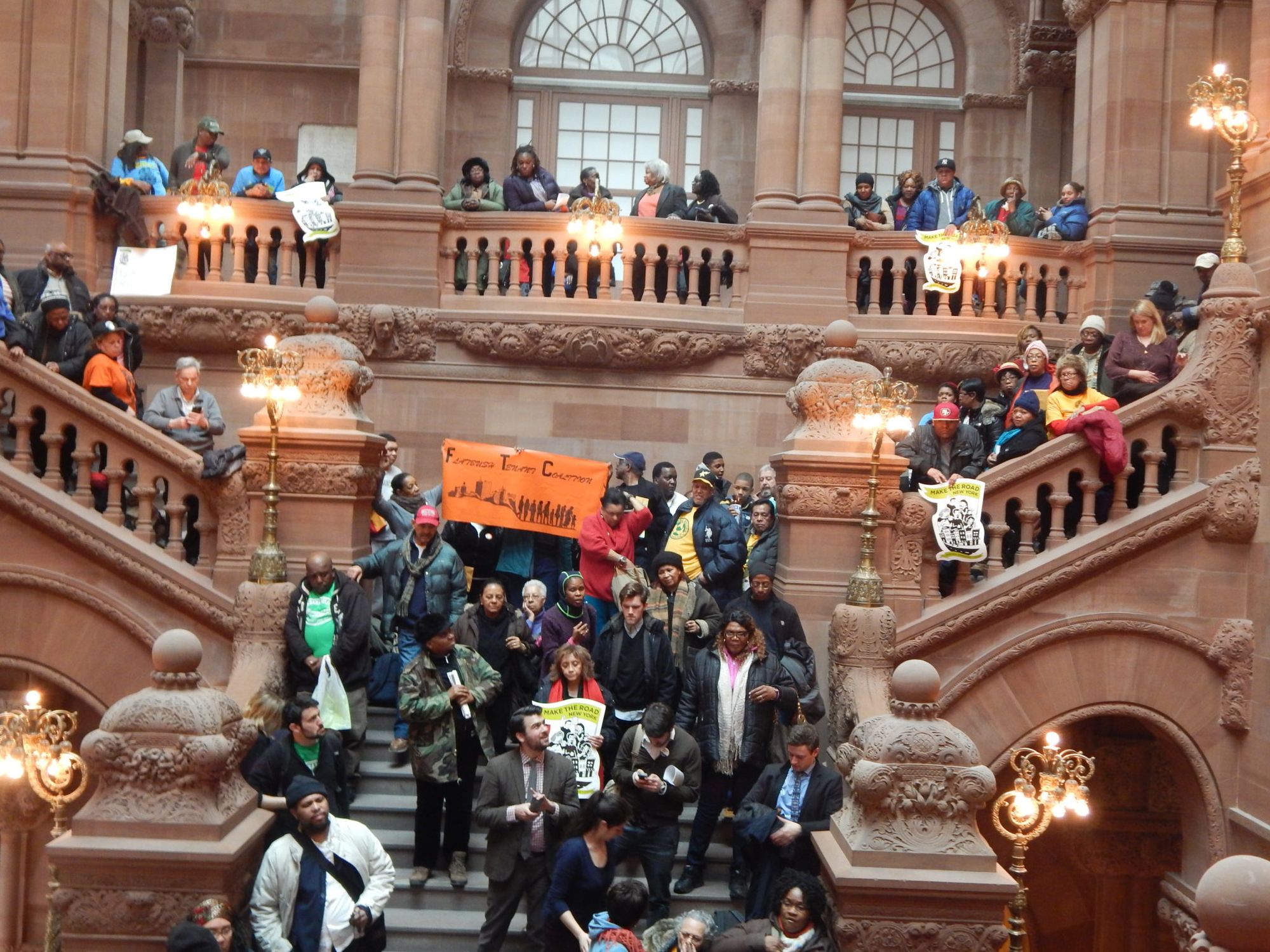 On Tuesday, the State Assembly and Senate announced they had come to an agreement on an ambitious rent-regulation package, and on Wednesday, Gov. Andrew Cuomo said he would sign the wide-reaching rent regulation bundle, effectively ensuring the measures would pass after lawmakers voted on them.
In addition to making permanent the then-soon-to-expire rent regulations, the package includes measures that reduce the amount landlords can raise the rent in exchange for apartment and building upgrades, eliminates the provision that allows landlords to jack up rent upon vacancy and allows municipalities with below-5% residential vacancy rates to opt into a rent stabilization system. That means certain cities outside of New York City and its surrounding suburbs may soon have rent-regulated units, landlords will have less incentive to use Individual Apartment improvements (IAIs) and Major Capital Improvements to raise rents, and rent-stabilized apartments can't become free-market ones when tenant move out of them.
Landlords were not happy about the deal that was struck and plan a lawsuit against it.
Left out of it, however, was a good-cause measure, which would give tenants the right to renew their leases at rent increases limited to the local consumer price index, and a policy to reregulate units that have been taken off rent stabilization —proposals pushed by two progressive senators from Brooklyn, Julia Salazar and Zellnor Myrie.
But that doesn't mean there wasn't cause for celebration for the pro-universal rent control lawmakers and activists, who want to protect the approximately 1 million rent-stabilized units in the city. New York City has lost 152,000 rent-regulated units since 1993, 21,243 of them due to high-rent deregulation in Brooklyn. The loss of rent-stabilized units, and in turn displacement, has been especially stark in rapidly changing pockets of Brooklyn, like Bushwick, Williamsburg, Crown Heights, and Bed-Stuy.
Salazar and Myrie – first-year senators who beat incumbents in 2018 primaries – said they were mostly happy with the outcome.
"While the outcome of the negotiations was, as usual, not 100 percent of what I wanted, I was honestly really thrilled that such a strong rent package that came out of this," Salazar, who represents parts of north Brooklyn, said Wednesday in an interview.
"It has particularly strong rent protections for rent-regulated tenants that will ensure that apartments that are currently regulated that there will no longer be any mechanism to remove them and most importantly the provisions are permanent."
Myrie, who represents parts of Crown Heights and Park Slope —areas that have been hit hard by gentrification, displacement and loss of rent-regulated units—said on Wednesday that the recently passed rent law package is an "incredibly giant step forward in the movement to protect tenants."
"I represent central Brooklyn, which in many ways has been the epicenter of the affordability crisis, and for me to be able to represent my community, on an issue that means so much to my district … that was really incredible," he said.
The legislators and advocates from Brooklyn also stressed that the fight for strict rent regulations isn't finished on June 19, when lawmakers in Albany pack their bags and head home to their districts, vowing to push the policies left out of the final bundle to the fore during the 2020 session.
"There are millions of tenants across the state of New York … who don't have protections," said Cea Weaver, the campaign coordinator for the Housing Justice for All Campaign. "We need to keep fighting."
"The fear of deregulation forces a crisis that forces Albany to talk about tenants rights, and that was certainly the case this time around," Weaver explained. She added that that doesn't mean lawmakers will not be pushing for the left-out provisions next year.
"I think that it might have the opposite effect," said Myrie, when asked if a permanence of rent laws would make it more difficult for left-leaning lawmakers to get Albany leadership to put rent regulation on the agenda, "because they're not only going to be talking about housing in an earnest way every four years when we're staring down a deadline, but now we have the opportunity to broaden the discussions."
"It's not the rushed sense of the impending expiration," he added.
Salazar agrees.
"What gives me hope about being able to pass the tenant protections is that we are making this permanent and not just another four-year extension with a sunset date," she said. "In the past, the deadline has been an excuse to put off really reforming the rent laws, but now there will no longer be an excuse to do that."