Williamsburg Restaurant Pioneer Andrew Tarlow Opens Natural Wine Shop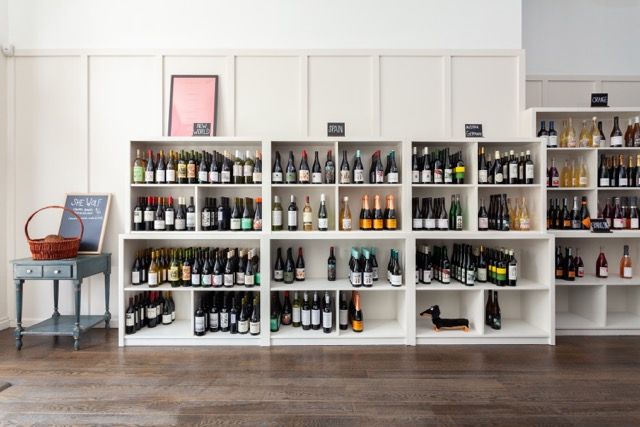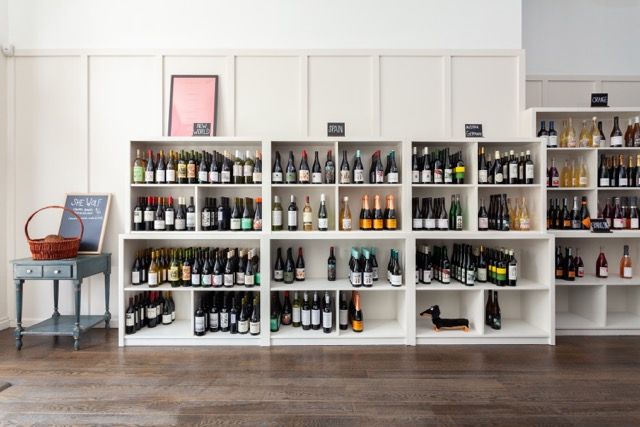 WILLIAMSBURG — Williamsburg has changed a lot since restaurateur Andrew Tarlow opened Diner on Broadway in 1998. His style of food and hospitality has greatly influenced the borough's (and city's) restaurant scene. With other local staples like Marlow & Sons and She Wolf Bakery behind his belt, Tarlow took on a new avenue in the food and drink industry.
His newest project, Stranger Wines–in collaboration with Dennis "DJ" McNany, a musician who previously ran Uva wine shop on Bedford Avenue–came together one evening in Barcelona while they were drinking natural wine at La Graciosa.
Natural wine is farmed organically and has a natural, biodynamic fermentation process with minimal intervention. Often, no additives or processing aids are used, letting the product develop on its own.
The duo opened the natural wine shop this September to honor their friendship (they met in the early days of Marlow & Sons) and the relationships they've built with wine producers over the years.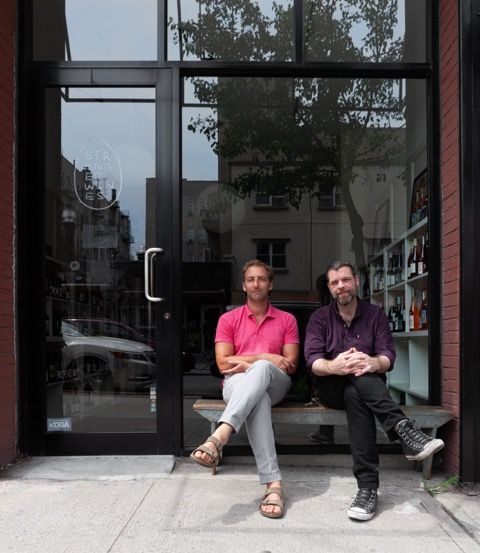 The shop's name refers to the pair's goal of demistrying the winemaking process in a welcoming way, "all strangers welcome." McNany is in charge of the wine selection, "France is definitely a focus, but we celebrate natural producers from all around the world, and we are hoping to focus on Japan as well."
Bottles start at $12 and there are frequent tastings and producer events held at the shop, lately on Wednesday evenings. For fans of Tarlow's restaurants and their wine lists, "there's definitely a lot of crossover wines between the shop and the restaurants, as we support and admire the same people," Tarlow says. Soon, the shop will launch an online store, allowing faraway fans to try the selection.
Since opening, they've grown their spirit selection as well, with products like Future Gin, Kings County Distillery Whiskey, and Forthave Spirits Amaros made in Bed-Stuy. With Tarlow's other businesses close by, snacks are sometimes available, plus they plan to add a small grocery section for wine pairings. Through December, the shop is also serving as a pick-up area for the Hog Farm CSA.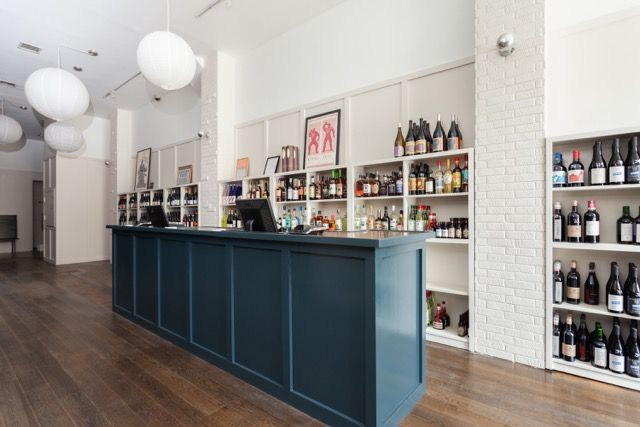 With McNany's music background, the shop offers more than just wine, it creates an experience the music changes every day, "there's a huge record collection—the day's vibe determines the soundtrack."
In the past several years, Dandy Wine Shop and Spirit Animal Brooklyn have also opened in Williamsburg. Both regularly host events and tastings, suggesting a high local interest in natural wine and wine education. When asked how the neighborhood has changed in the 20 years since, Tarlow claims the biggest difference is "the media interest in all we do!"
Stranger Wines
132 Havemeyer Street
Monday to Saturday from 2:00 p.m. to 10:00 p.m.
Sundays from 2:00 p.m. to 9:00 p.m.
Follow the shop on Instagram for event announcements.