Residential Tower Will Adjoin Williamsburg's Iconic Dime Bank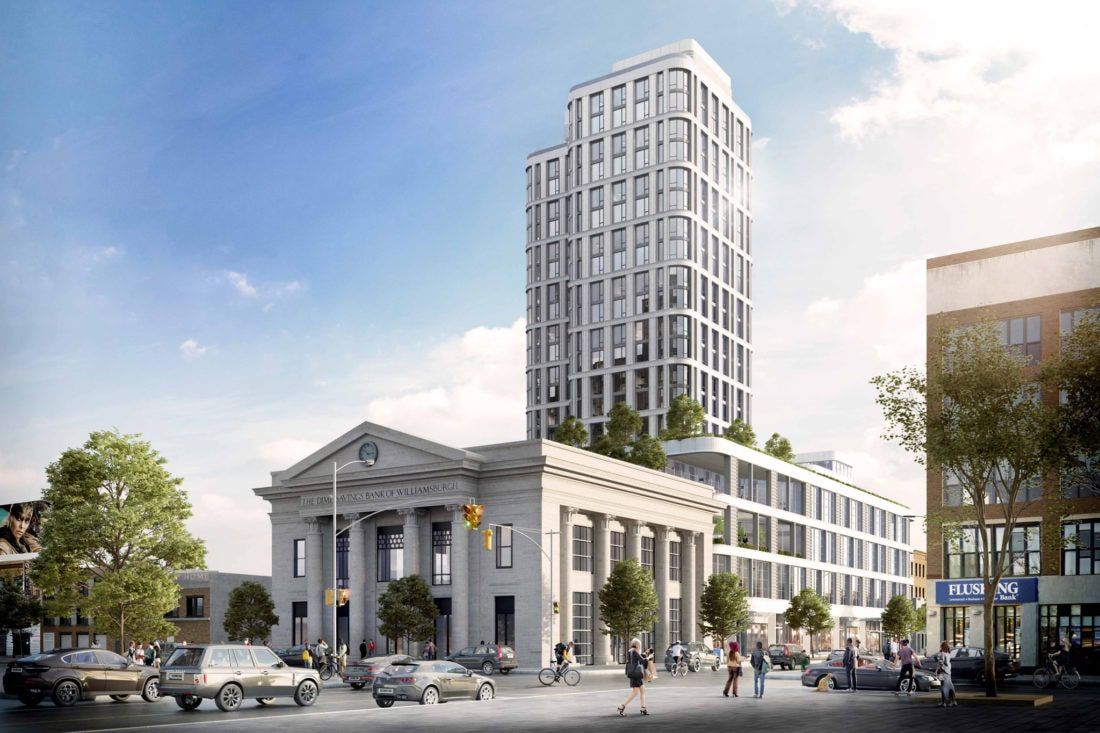 WILLIAMSBURG – A new tower is set to rise at one of the most visible North Brooklyn locations, connected to the historic Dime Savings Bank at Havemeyer Street.
The bank, located at the end of Continental Army Plaza, where the Williamsburg Bridge enters Brooklyn, is an iconic institution, greeting visitors and commuters in both cars and on the JMZ trains as they enter Brooklyn. Now, a 22-story tower will bring residential, commercial and residential units to the property directly adjoining the bank.
The soft-edged, curving tower will house 175 apartments, plus two penthouses. A floor will be dedicated to a gym, along with business and lounge space, plus a roof deck and garden. The tower will be clad in white terra cotta, paying homage to the iconic design of the bank below, which will be refurbished during the construction.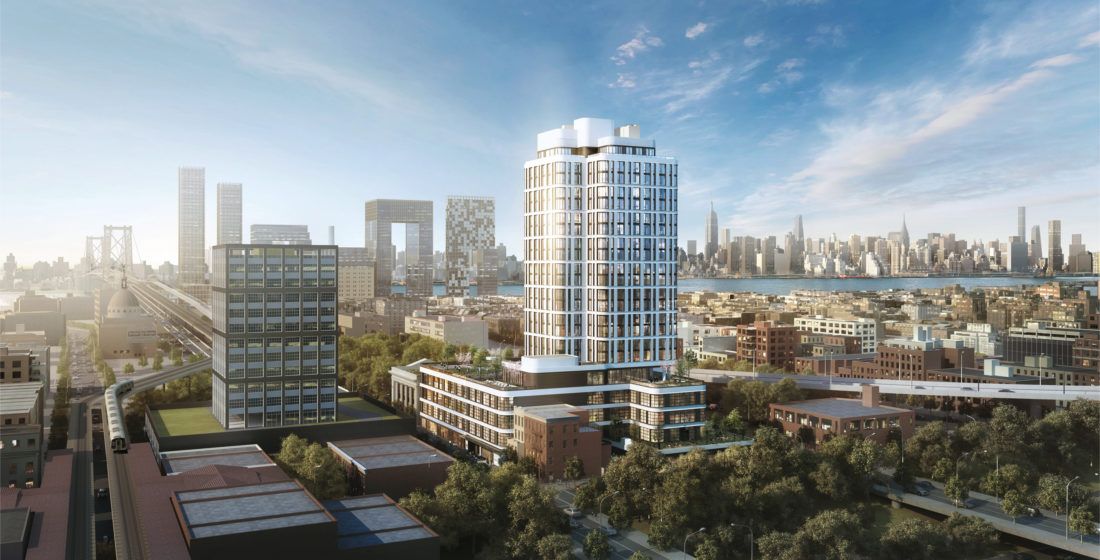 New York's Landmark Preservation Commission will discuss designating the historic bank as a landmark and approved the design of the tower at a meeting on Tuesday, YIMBY reported. The project is a joint effort between Charney Construction and Tavros Capital.
Using old, iconic bank buildings to anchor new, high-rise development isn't a new trick for the neighborhood. In September, renderings were put forth for a new devlopment above the Lincoln Savings Bank in Williamsburg, at Broadway and Boerum.