Where To See 4th Of July Fireworks In Brooklyn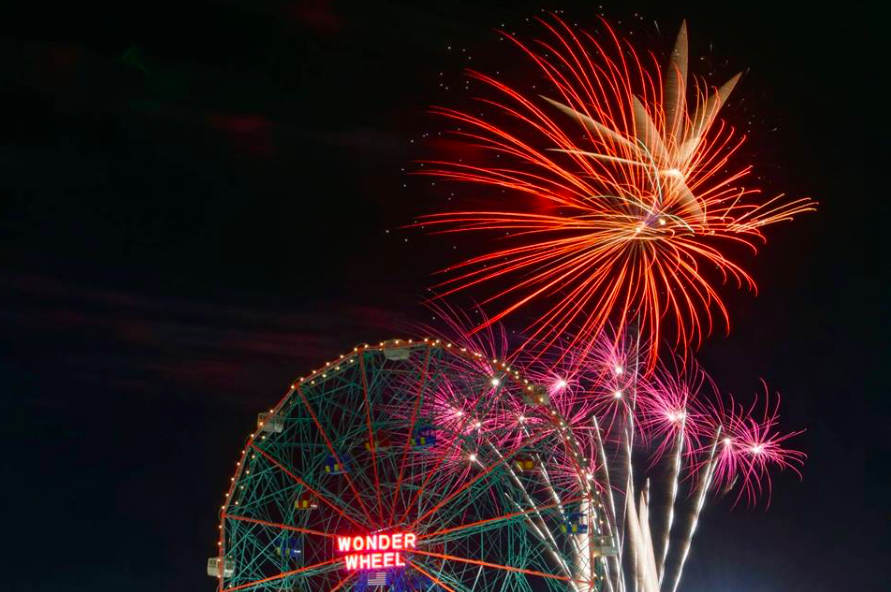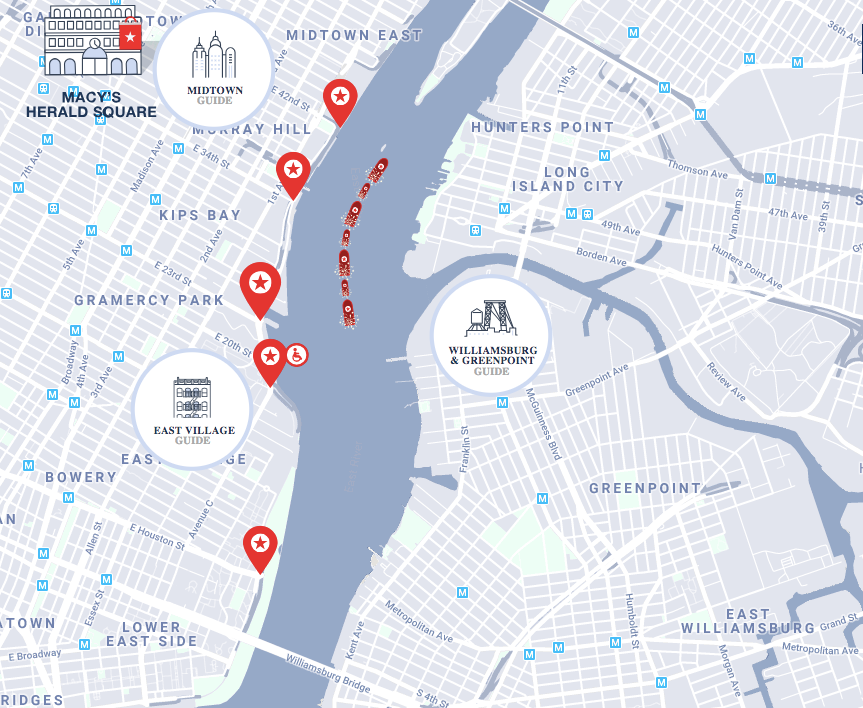 It's hard to believe that June is almost over and July 4th is just around the corner!
The 42nd annual Macy's July 4th Fireworks celebration will be Macy's largest production since its Millennial celebration in 2000, with more than 75,000 shells and effects being launched from seven barges stationed on the East River along midtown Manhattan. The festivities will include patriotic performances by the West Point Band and Glee Club as well as Kelly Clarkson belting out "God Bless America."
As was the case last year, the show's layout has been changed, so there won't be any views from Brooklyn Bridge Park or the surrounding neighborhoods this year.
The barges that will launch the shells for the colorful display will be set up along the East River between 23rd and 42nd Streets. Macy's no longer posts a barge by the Brooklyn Bridge, so the best viewing spots in Brooklyn will be north—in Greenpoint and Williamsburg.
The big show begins at approximately 9:25pm. The 25-minute production will be 25% larger than last year's show, with more than 3,000 shells and effects blasting per minute! The show will feature an array of "new shells in 25 colors and effects including neon pinwheels, swirling water fountains, brocade horse tails, ghosting fans, blooming ring chases, and pulsing hearts," according to the Macy's 4th of July Fireworks website, which also has a map and list of locations of "Where to Watch" the spectacle.
Transmitter Park in Greenpoint (West Street between Kent Street & Greenpoint Avenue) seems like the best option in Brooklyn to catch the display, so be sure to get there early to claim a spot.
East River State Park (90 Kent Avenue) and the brand new five-acre Domino Park (15 River Street) are good waterfront spots in Williamsburg to take in the pyrotechnics.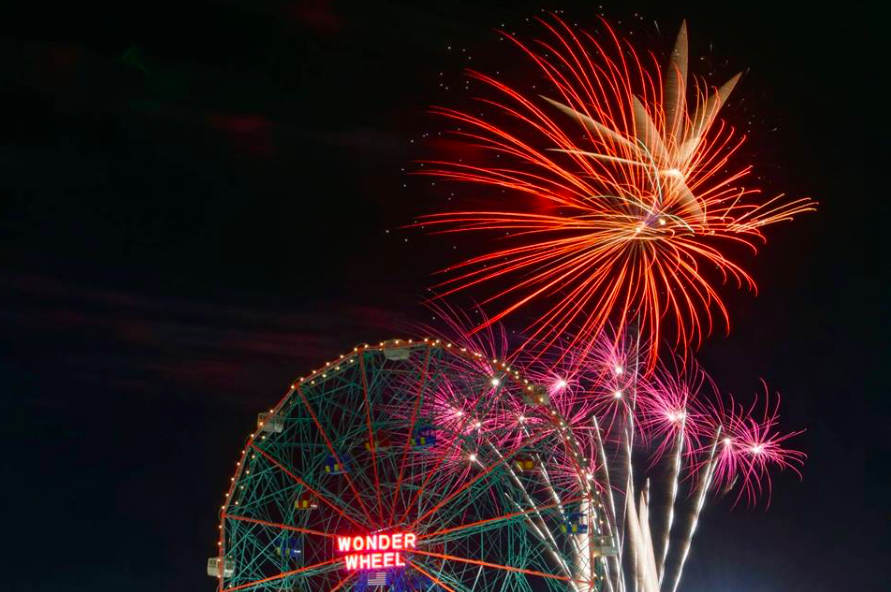 Brooklynites can also head south for Coney Island's July 4th festivities including the 46th annual Nathan's Hot Dog Eating Contest, the beach, rides (including the brand new Astro Tower), live music, DJs, all leading up to the Fourth of July Fireworks Spectacular (between West 10th & West 15th Streets, Coney Island Beach & the Boardwalk), at approximately 9:30pm. The Coney Island Friday Night Fireworks Series will continue throughout the summer until August 31.
While you're at Coney Island, don't forget to check out the New York Aquarium's new 57,000-square-foot exhibit Ocean Wonders: Sharks!
Check the Coney Island 4th of July Celebration! Facebook page for more info on the July 4th festivities. Have a safe and happy Independence Day!